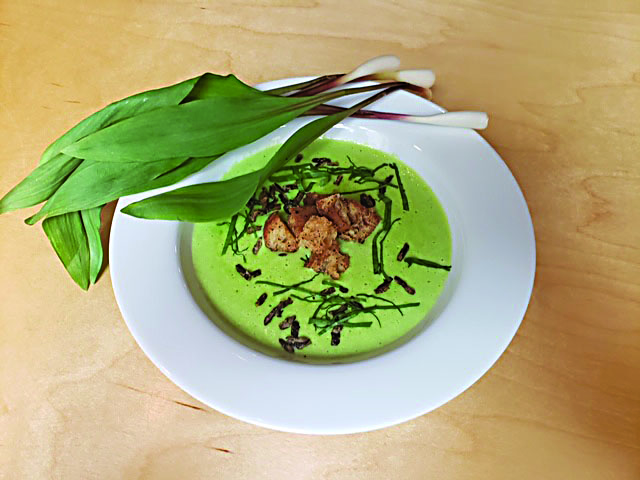 Terrain
Spring — and three siblings — bring a breath of fresh food to a beloved Bellaire culinary space.
Just a few short weeks ago, Chef Randy Minish, a Bellaire native and 2011 graduate of the Great Lakes Culinary Institute in Traverse City, launched his first restaurant, Terrain, with his sisters, Jenna Minish and Shana Minish, in his hometown — in the same building that housed the beloved Lulu's Bistro for 13 years. And no one is more delighted than these three siblings that the stars aligned to lead them to that particular space, since they all share a close connection with it.

When Lulu's Bistro closed in March 2015, Randy Minish and his family were as sad as everyone else in Bellaire — and from well beyond — to see it go. Earlier in his career, Minish had worked there for six years under acclaimed northern Michigan chef Michael Peterson (who now has Siren Hall in Elk Rapids). Minish's sisters also had been employed by Lulu's at various times.

All three feel very fortunate that they are the ones who have been able to revitalize the space, which had been empty for four years. "It was a great restaurant, and Michael is the only one who could have done it like he did," said Minish. "When he first opened, people told him, 'You can't have a restaurant in northern Michigan that doesn't do a fish fry on Friday nights — you'll go belly up.' But he took the risk and did the food he wanted to do, and it was a huge success. When I broke the news to him that we were opening a place here, he smiled and said, 'You should do whatever youwant to do, too.' He has been one of our most ardent supporters."

A PROPHETIC BUSINESS PLAN
Minish and his siblings had often joked about having a restaurant in the former Lulu's space, and when Jenna Minish found out in spring 2018 that it had changed from being for sale to a lease opportunity, she alerted her brother and sister. The trio acted immediately and spent about a year working on it before opening the doors to Terrain on May 3 of this year. Prior to starting the new venture, Randy Minish had gained 15 years' experience in the culinary field, including stints at celebrity chef Michael Symons' Roast steakhouse in Detroit and an ingredient-driven, high-volume restaurant in San Francisco. He came back to the area four years ago to help chef-owner Henry Bisson (a fellow GLCI grad and former chef de cuisine at Lulu's) open Smoke & Porter in Traverse City.

Shana Minish, Terrain's business manager, is off-site during the week; she works full-time in human resources at a large corporation in Detroit. But she seems to have presaged Terrain long before her siblings did. About five years ago, while she was getting her MBA, part of her study was to create a business plan, and she did one for a restaurant, knowing that her brother dreamed of someday having his own.
"When someday become a reality, that business plan got pulled out and reworked a bit," said Jenna, a former environmental specialist who now serves as the restaurant's general manager. "And knowing this space as we did, and knowing enough about Bellaire, helped us develop what it was going to be." From the start, the sisters had been on board with the project. "It was a no-brainer for us to get behind Randy with his dream," she said, "because he has the talent and drive and passion to do this."

Randy Minish had known for years what type of concept he would focus on when he got his own restaurant: contemporary American, with an emphasis on local and seasonal flavors and ingredients. "What that means is concentrating on things you can get where you live … That's an aesthetic goal, of course; there are no farms around here that can supply you 12 months of the year. The idea is that you at least have that reference point. I also define local as the entire Great Lakes region. If it touches a Great Lake, it doesn't necessarily have to touch Michigan."

As for the contemporary element, Minish noted that the availability of certain foods in this country has changed over the years. "It used to be that the fanciest bread you could buy was a well-made baguette. Now the fanciest bread you can buy is a loaf made with coarsely milled ancient grains," he said. "And as American cuisine has evolved, Americans' dining tastes have, too. I don't believe that we have to mimic the French or other Europeans as much as we have done in the past. We can chart our own course. Certainly, there are countless ingredients and techniques in the culinary world that have already been mapped out by others. But there's still plenty of territory to map. I feel like it's my generation's job as cooks to work hard to continue writing that map — to figure out new ingredients and new techniques, or new techniques with ingredients that have been around for a long time."

FROM RAMPS TO RABBIT
Minish gets inspiration for his food from many sources, including some of his favorite cookbooks (he owns about 150). "The ones I have gotten the most out of in the past few years are super narrative-driven," he said, "like David Kinch's Manresa, Stuart Brioza and Nicole Krasinski's State Bird Provisions, and Jeremy Fox's On Vegetables. I love the little tidbits of culinary knowledge you find in them."
A look at the first item on the current menu reveals a distinctly local and seasonal dish for northern Michigan: cream of wild ramp soup (wild ramps with sumac croutons and puffed wild rice). "The first week we made it, a solid quarter of the people who walked into the restaurant ordered it," said Minish, adding that the roasted beet salad (beets, arugula, shaved apple, goat cheese, pecans, black pepper, and strawberry vinaigrette) is another top pick.

In the appetizer department, the rabbit pâté (served with Dijon mustard, basil mayonnaise, carrot pickles, and toast) stands out. And then there are the smoked salmon chips. "It's hot smoked salmon from Bellaire Smokehouse, just up the road," said Minish. "I process it into a mousse and serve it on potato chips that we fry in house."

Terrain's house-made pasta has already proven to be a hit with customers, including the spaghetti (with basil pesto, tomato, lemon, and parmesan cheese) and handkerchief pasta (with lamb ragu). But the star of the entrée show so far has been the rainbow trout (with parsnip puree, roasted sunchokes, and sunchoke chips, sumac, roasted tomatoes, and herb sauce). "The parsnip puree makes it feel really rich, but there's no cream or butter in it," said Minish. "I learned the technique for it from the Jeremy Fox vegetable cookbook."

Minish admitted that he was surprised at how many vegetarian and vegan dishes his customers ordered during the first two weeks Terrain was open. "I make an effort to accommodate those preferences on my menu, and I will be able to do it even more in the upcoming months when we have a greater variety of fresh produce. We want to be vegetable-forward on our menus anyway, so it's easy to be creative in that realm."

THE SWEET SIDE
In addition to main menu items, Minish makes all of the desserts. "Ilovepastry and baking work," he said. Cue his vanilla custard (with honey, house-made blueberry-ginger jam and an almond sugar biscotti). "I'm making it now with Greek yogurt, but I think in the next incarnation, I'm going to try it with oat milk. I got the idea from the folks at Mundos in Traverse City, who supply our coffee … [oat milk has] great flavor and a really nice mouthfeel. I think it's the best dairy substitute yet." He also loves making ice cream, and currently features three choices on the menu: Bare Earth mint tea, dark chocolate and Mundos coffee, which he said makes "crazy good ice cream." That selection will also change with the seasons.

Since opening their restaurant, the siblings have been overwhelmed by the warm welcome they have received. "Everyone is very supportive and excited for us to be here," said Minish. "And it's so nice to have the other business owners cheering us on. We all work together, because we know that we feed off each other." Jenna Minish confessed that the past 12 months have been a rollercoaster, "but it's fun, and it has constantly been reminding us that this is where we were meant to be — back in this town, in this space — for Randy to be cooking this food, for this all to be happening. Even during the years that we were away, this has always been home."

Terrain is located at 213 N. Bridge St., in Bellaire. Serving dinner Wednesday through Saturday from 5pm to 9pm (days and hours will be extended for summer, and adding lunch is also planned). (231) 350-7301 or search "Terrain Restaurant" on Facebook.

CHEERS!
"We have a very ambitious cocktail program here at Terrain," said Jenna. "We're blessed to have a bartender who has really been leading us and coming up with some fantastic drinks, many of which use our house-infused spirits and our own syrups." Two of Terrain's most popular cocktails: the Hot House (strawberry and habanero-infused tequila, strawberry, lime, Cointreau, and a float of Ancho Reyes spicy liqueur, with a sugar-salt rim) and the Fuzzy Mammoth (peach-infused Mammoth Distilling Old Dam gin, basil, lemon, aquafaba, and lavender bitters, with fresh black pepper).

"My sisters and I are also big fans of bitters and amaros," added Minish. "I'm a nerd for beverages in general — I'm a home brewer, and I love beer and cider. We have two proprietary local beers on draft — an American ale (Leave No Trace) that we did with Short's Brewery, our neighbor down the block, and a pale ale (All-Terrain) that was a collaboration with UBrew in Traverse City." Also on draft is the Family Tree cider from Bee Well, just across the street. On Terrain's wine list, nearly half the bottles are northern Michigan labels, with the rest an intriguing selection representing both New World and Old World producers.
Trending
Libertarian Solutions to Reforming Police State
Americans are finally seeing the need to reform the way our society enforces laws, as the issue of police force has been p...
Read More >>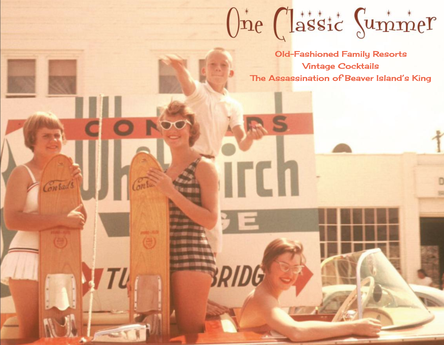 Cruise On In: The Best Resorts of Summers Gone By
As a prime vacation spot, northwestern lower Michigan is home to a number of different lodging facilities, from rustic cam...
Read More >>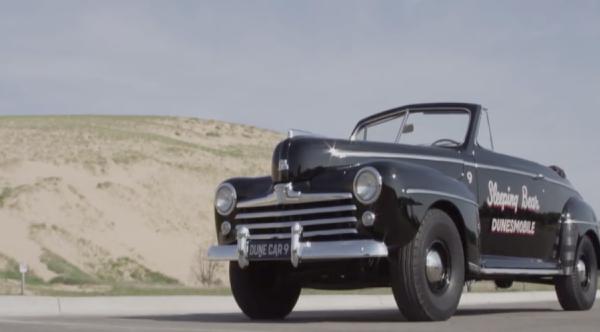 Days of the Dunesmobile
The sand dunes at the Sleeping Bear Dunes National Lakeshore are monuments of nature, 2,000 years old and towering 100 fee...
Read More >>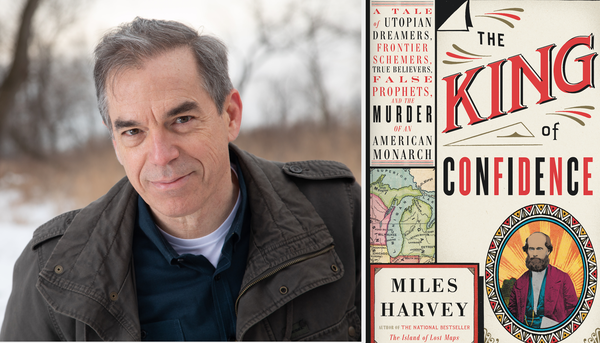 King of Beaver Island
It is possible to make the argument that James Strang is the most interesting person who ever lived in northern Lower Mich...
Read More >>
↑