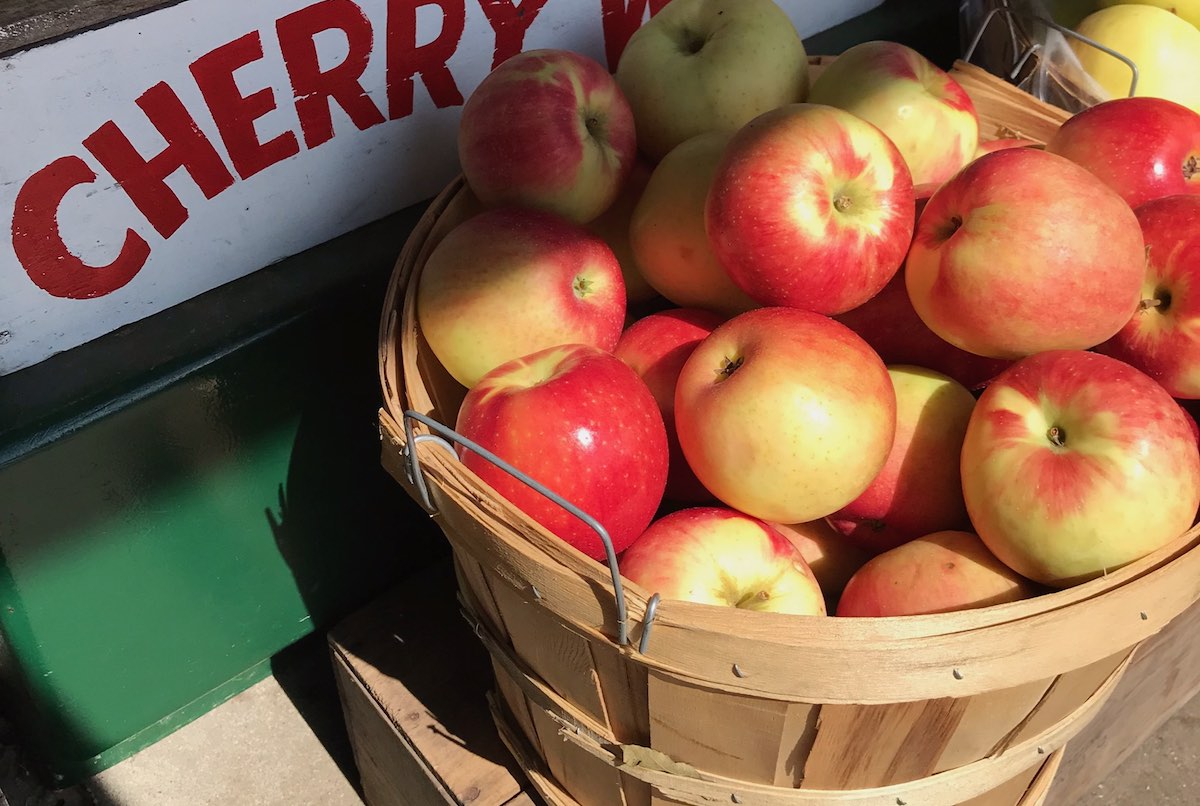 The Apples Are Calling...and We Must Go Eat Them!
Inside the Ingredients
Crisp air, rosy foliage, and hot cider—the hallmarks of apple season in northern Michigan—are luring us out of the house and into the orchards this October.
One of my favorite U-pick spots is at Jacob's Farm on M-72, home to some of the fullest apple trees you have ever seen. Find yourself lost in the orchard (and/or in the farm's nearby corn maze) as you wander between the rows. If you're short on time, pop across the street to Gallagher's Farm Market, where they offer a selection of apples and other homegrown or homemade treats. Grab a peck of your preferred apple type, and be sure you don't leave the market without one (or a dozen) of their famous pumpkin donuts.
Once your apple haul is in the kitchen, it's time to start cooking. The beauty of the recipes here is you get to highlight the apple variety you like most. No need to look for the best baking apple—just look for the one you enjoy eating, and its flavor will shine. Local standouts like Zestar, Honeycrisp, and Jonagolds are all great options.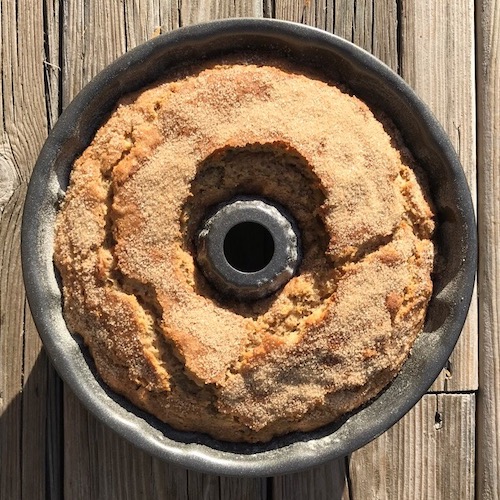 Apple Cider Doughnut Cake
A new take on the timeless classic. You won't believe this one's vegan!
Ingredients
Applesauce Ingredients
6 medium sized Zestar apples, cut into 1/4 inch diced pieces
2 tablespoons sugar
Juice of one lemon or 1/4 cup juice
3 tablespoons water
A dash of cinnamon
Cake Ingredients
3 1/4 cups flour
1 3/4 teaspoons baking powder
1/2 teaspoon baking soda
1 1/4 teaspoons five-spice powder (or cinnamon)
3/4 teaspoon sea salt
3 tablespoons ground flaxseed
1 1/4 cup sugar
1 cup apple cider
1 cup homemade applesauce
3/4 cup oil
2 teaspoons vanilla extract
Instructions
To make the applesauce: Combine all ingredients in a saucepan. Cook, covered, over medium low heat for 20 minutes. Uncover, stir, and continue to cook until most of the juice is cooked off, 20 to 30 minutes. Mash about half of the apples, keeping some chunky. Chill. Makes around 2 1/2 cups.
To make the cake: Preheat the oven to 350 degrees. Grease and flour a 12 cup bundt pan. In a large bowl, mix together the flour, baking powder, baking soda, 1 teaspoon spice, and salt. Set aside. In a medium bowl, mix together the flaxseed with 1/2 cup water. Let sit for five minutes. Give a brief stir, then whisk in 1 cup sugar, apple cider, apple sauce, oil, and vanilla. Add wet ingredients to dry ingredients and mix just until combined. Pour into the prepared pan. In a small bowl, mix together the remaining 1/4 cup sugar and 1/4 teaspoon spice. Sprinkle over the cake. Bake for 50 minutes, rotating halfway through. Cool for 15 minutes in the pan before turning out to cool completely.
Caramel Apples
Showcase your favorite apples in the best form possible.
Ingredients
Caramel Ingredients
2 cups packed brown sugar
1 can of sweetened condensed milk
1 cup light corn syrup
1 cup butter, room temperature
2 teaspoons vanilla extract
Apple Ingredients
9 large apples (use your favorite eating variety)
9 large, sturdy wooden sticks
1/2 cup dark chocolate
1/2 cup white chocolate
Instructions
Wash and pat dry all of the apples. Poke centers with wooden sticks, going all the way to the bottom. Place on a parchment-lined baking sheet 3 inches apart. Set aside.
Combine the sugar, condensed milk, corn syrup, and butter in a large, heavy bottom pot. Cook over medium heat, stirring constantly, until the mixture reaches 236 degrees, 25 to 35 minutes. It should feel thicker and appear slightly darker in color compared to the start. (If you do not have a thermometer, drop a small amount of the caramel into a glass of ice cold water. Let chill for a few seconds then remove the small piece. If it holds together like a soft caramel, it's ready.) Take off the heat. Stir in the vanilla extract. The mixture will bubble.
Allow to cool to 200 degrees, or until it thickens slightly, 15 to 25 minutes. If you dip too soon, the caramel will pool on the bottom.
Give the caramel a stir, then dip the apples one by one.
Let cool for 20 minutes. Melt the chocolates separately. Place each in small piping bags. Drizzle over dark chocolate, then the white. Allow to cool until chocolate is set. Refrigerate until ready to eat.
Cook's Advice: When cooking sugar, remember these few tips: do not walk away, stir carefully and constantly, and avoid using metal utensils (use wooden, silicone, or heat-proof plastic), as the hardened sugar will be very difficult to clean.
Nora Rae Pearl is 99 percent foodie and 1 percent chef. When she is not writing about food, she can be found waiting in line at the farmers market hoping to get a croissant before they run out. Photo credits Cody Werme.
Trending
Pronouns 101
My first assignment in an online graduate-level class was to provide information about my background, including my pronoun...
Read More >>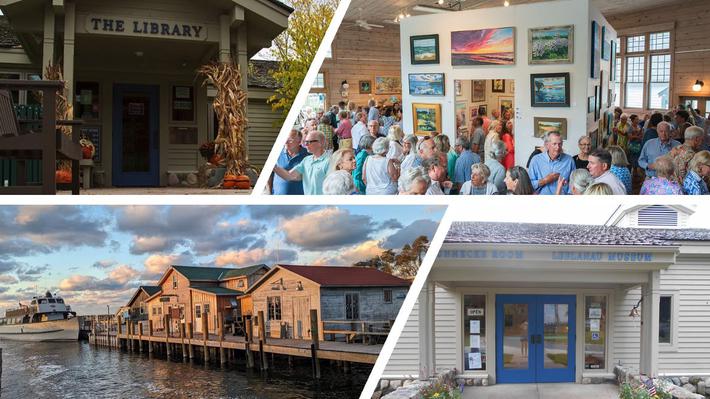 Collaboration Is the Name of the Game
How long does it take to create a cultural center? As few as three years, or as many as 170. Sometimes both. The organiza...
Read More >>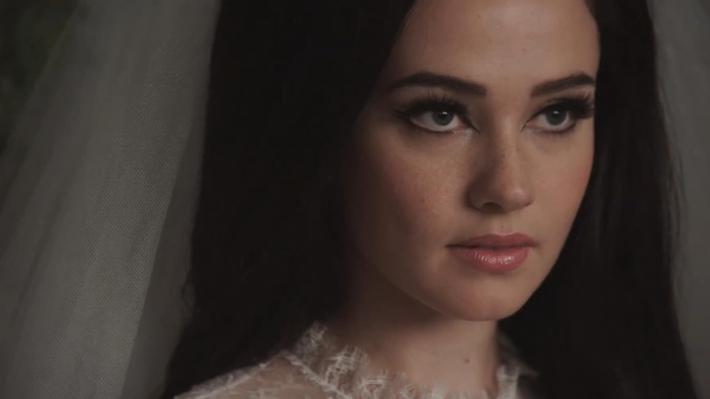 Film Review: Priscilla
While you will certainly be mesmerized by the haunting lead performance from newcomer Cailee Spaeny—and be impressed...
Read More >>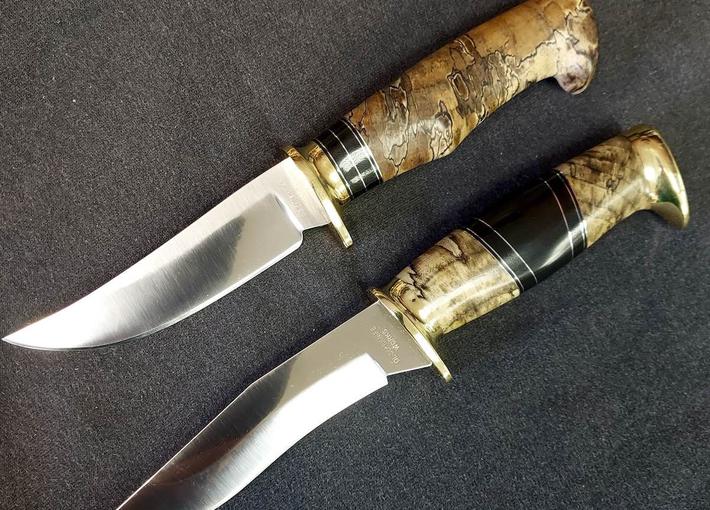 Bespoke Blades
What do you do with a battered ice skate, an old rubber puck, a cracked hockey stick, and a gob of tape? Pitch 'em, ...
Read More >>