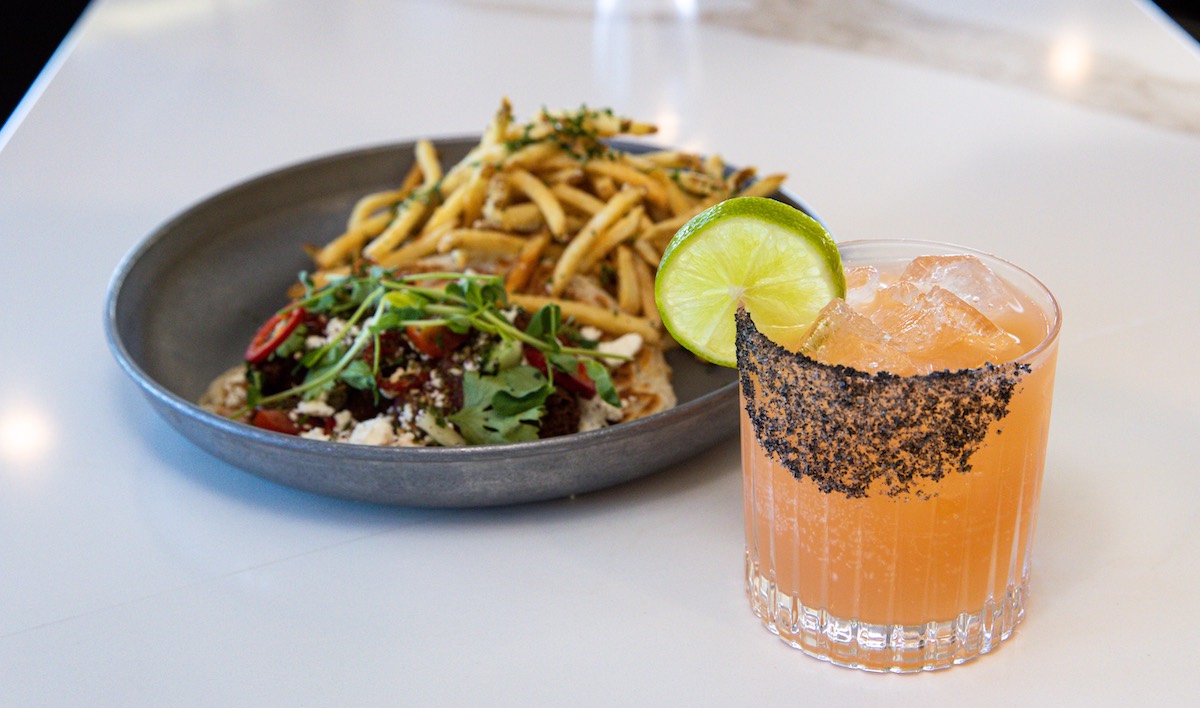 West Coast Fare on the Third Coast
The Burrow finds its NoMi niche
If you catch Adrienne Brunette—restaurateur, CEO, and co-founder of Honest Hospitality, which runs Mama Lu's, Flying Noodle, and now The Burrow—on her phone, she's not going to be flipping through Facebook or Twitter.
"People ask what I do in my free time. I'm like, 'I literally troll restaurants.' I don't troll social media. I troll restaurant websites," she says. "What they're preparing, what their dishes are. What is Chicago serving right now? What is California serving?"
California Dreamin'
It's that last destination that helps inform the cuisine at their newest restaurant, which features a menu of what they describe as "California-inspired American" dishes like their popular French Dip sandwich (which originated in Los Angeles in the early 20th century) made with house-roasted beef and a local bun.
There are other lighter takes on classics like the pork tenderloin with a panzanella salad or salmon with bok choy, ginger relish, and crispy rice. Both of these represent efforts to get away from what Brunette calls the "Midwest brown" type of cuisine and move towards "a fresher take on familiar classics that people enjoy."
While the west coast may be the main inspiration for the overall menu, some of those other "classics" also pop up from the opposing coast: a turkey club from New York, mussels from Prince Edward Island, and crab cakes from New England. ("People are obsessed with those," Brunette adds.)
Some of the most popular dishes are ones that simply don't have a major parallel in Traverse City cuisine: "I didn't expect the tuna crudo to be such a wildly popular dish, but people love it," Brunette says of the dish that features raw tuna, sashimi rice, and a smoked chili aioli that has proven to be a quick frontrunner. The beef tartare is also an early standout, made with a slow-cooked egg yolk, capers, shallot, and toast.
And if you're not feeling like coastal cuisine? Not a problem. Brunette also wants The Burrow to be a place where someone can be on the water all day fishing and working, then come get a burger and a beer "and they feel completely comfortable," she says. "You want to keep those familiar things…and then try to introduce [guests] to some stuff that they maybe have never heard or seen before."
Hitting the Spot
Like its sunny Cali-inspired menu that greets guests, The Burrow has been welcomed with open arms in its community of Traverse City and Leelanau locals, sailors, tourists, families, and foodies. They hit the ground running when they opened in late June, just as tourist season was coming to its frenzied peak in northern Michigan.
For a new challenge, they opened in a location far removed from the high foot traffic that Mama Lu's and Flying Noodle see every day on Front Street in downtown Traverse City. The space has a larger footprint than its sister restaurants, and people can visit through three different modes of transportation: via car, via bicycle off the nearby TART, or even right off the dock of the marina across the street. (A tunnel runs beneath S. West Bay Shore Drive, allowing mariners easy access to the restaurant and vice versa—The Burrow established a special "boaters menu" for delivery during summer.)
But it seems like any opening-era speedbumps at The Burrow were tackled by the staff and Brunette, who started bussing tables as a teen at the Riverside Cafe in Leland, then worked at 5-star hotels and high-end restaurants in Seattle and Chicago before coming back home to northern Michigan.
"Mama Lu's I opened eight months pregnant. Noodle, we opened in the middle of a pandemic. And so for [The Burrow], I was like, 'Well, I'm not pregnant and the pandemic has waned, so really it should be a piece of cake, right?'" she says with a smile.
With the area shifting into fall and winter weather, Brunette and her team are already planning out some newer, more seasonally appropriate menu items that aren't easily found elsewhere. For example, unlike the ubiquitous spinach-artichoke dip or baked whitefish dip, The Burrow will be offering a hearty onion "fondue" instead.
"I had something similar in Chicago, and we were just trying to brainstorm off of that hot dip. It's caramelized onions, it's got the Leelanau raclette cheese, gruyere, and toast points. We're super excited about that," Brunette says.
You can also expect a bit of an unfamiliar twist on the usual chicken plate: The Burrow is bringing the airline breast to town. "Our guests have asked for chicken, so chicken we will give," Brunette explains, "but again: maybe something that not everyone is familiar with." They're also bringing in specialty sides like roasted brussels sprouts, local carrots, and other homier options.
Fall and winter will see the addition of lunch specials to the menu, as well as a new happy hour, featuring beers, wines, and cocktails, including their signature Squirtsky cocktail made with grapefruit juice, lime, soda water, and two kinds of vodka.
The Secret Recipe
Most restaurateurs take years to open up one restaurant, let alone three unique experiences in the span of six years. It's not fairy dust making these three spots succeed, but instead Brunette's hospitality experiences, as well as the culinary team's years of training under Michelin-starred and Beard-Award winning chefs.
"I really think it's listening to what the guest wants, and that includes our team members: We call them our internal guests. … We have a servant-leader mind frame…[and] if someone wants an opportunity to grow with the company, there's an opportunity to grow."
So now that Honest Hospitality's third restaurant—their first in a larger space with dedicated parking—has been up and running for a few months, are Brunette and the team already thinking about restaurant number four? "I'm always thinking about what's next," she says. "I'm a glutton for punishment."
Find The Burrow at 12930 S W Bay Shore Dr. in Traverse City. (231) 943-1048, burrowtc.com
Trending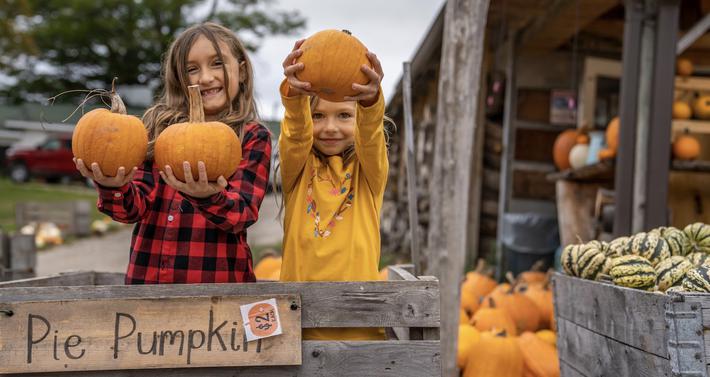 Seven Fall Festivals and Celebrations Around the North
If you ask us, it's impossible to beat the beauty of fall in northern Michigan. Vibrant-hued trees, glowing sunsets,...
Read More >>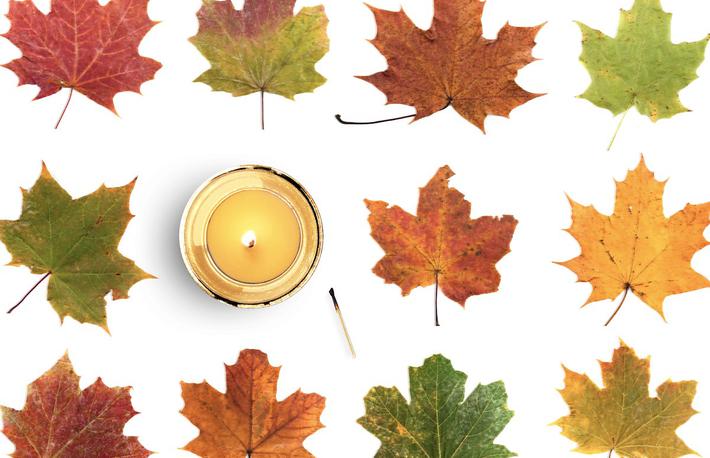 All the Scents of Fall
With the equinox behind us, it's time to go all in on autumn. Traverse City Candle Co. has done just that with their...
Read More >>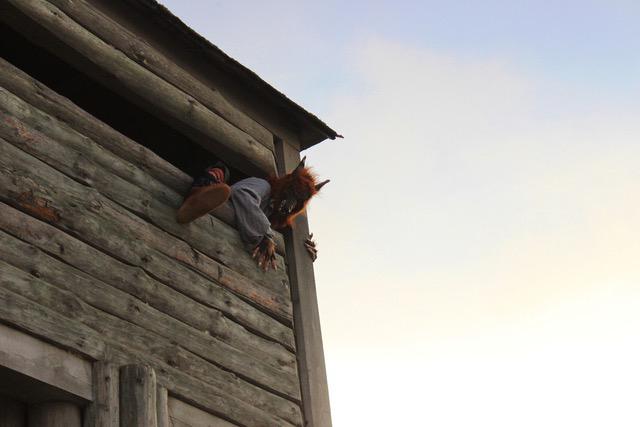 A Night at Fort Fright
This is not your typical haunted house or trail! Make your way through Fort Fright, an 18th-century fort and fur trading v...
Read More >>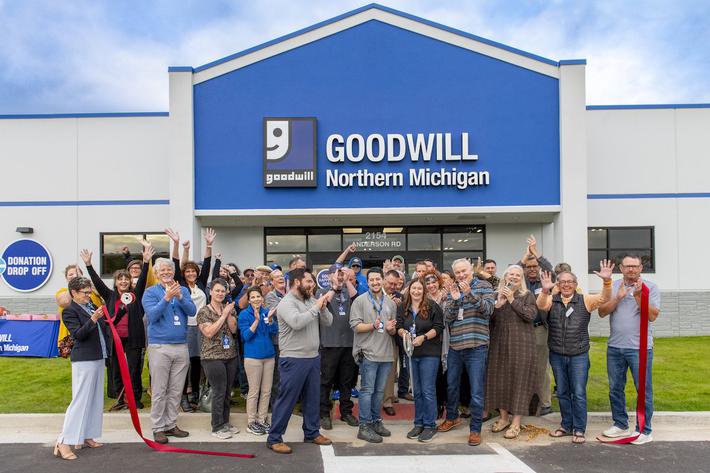 Goodwill Gets New Digs in Petoskey
This past week, Goodwill Northern Michigan opened a new Goodwill store in Petoskey at 2154 Anderson Rd., which replaces th...
Read More >>