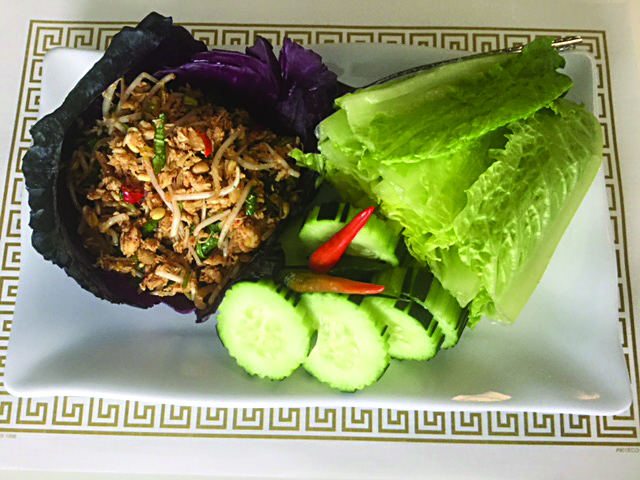 The Many Faces of Larb
Tastemaker
Is it larb, laab, laap or larp? That depends on where in the world you are. In the U.S., it's often just called lettuce wraps. This particular version — from Samsara, the new Southeast Asian restaurant in Traverse City — has its origins in Laos, where it is the unofficial national dish. There, according to Samantha Malasy (co-owner of the restaurant and the "Sam" in its name), it is sometimes served with just rice. Marrying the flavors of minced chicken or beef, onions, cilantro, Thai chili peppers, and fresh lime, Samsara's larb is garnished with toasted, ground sticky rice. The taste? Umami pure — that combination of sweet, salty, sour, and bitter — with a spicy kick. Crisp lettuce leaves and cooling cucumbers balance the heat. It's surprising how such a simple dish can create so much sensory excitement. $8.50 for chicken, $10.50 for beef. Samsara, 4025 Chums Village Dr., Traverse City. (231) 486-6155.
Trending
The Haunting of Big Bay Point
November 1901: A Marquette man named Frederick Babcock loaded up supplies for a day of hunting near Big Bay, Michigan. Bac...
Read More >>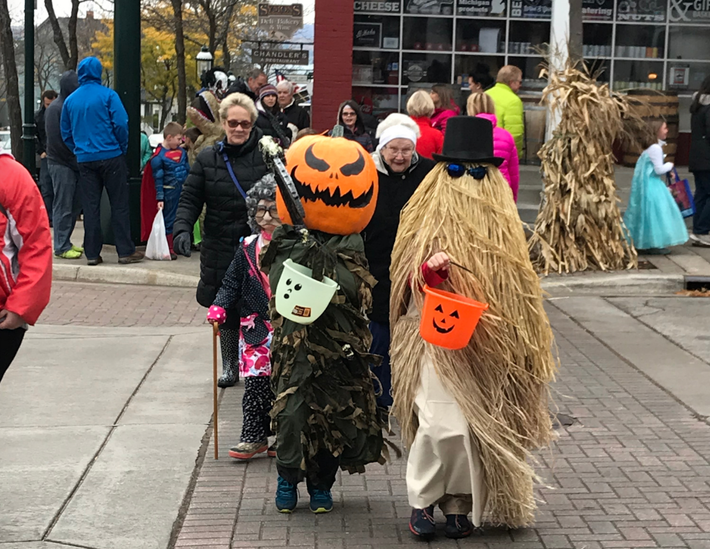 Light Halloween Frights for Families and Kids
Our picks for some extra-special kid-friendly Halloween events happening in northern Michigan this week:CADILLACTreats &am...
Read More >>
The Ugly Side of Unregulated STR
We've traveled this road before and found it bumpy and uninviting. Now the Michigan legislature wants to drag us down the ...
Read More >>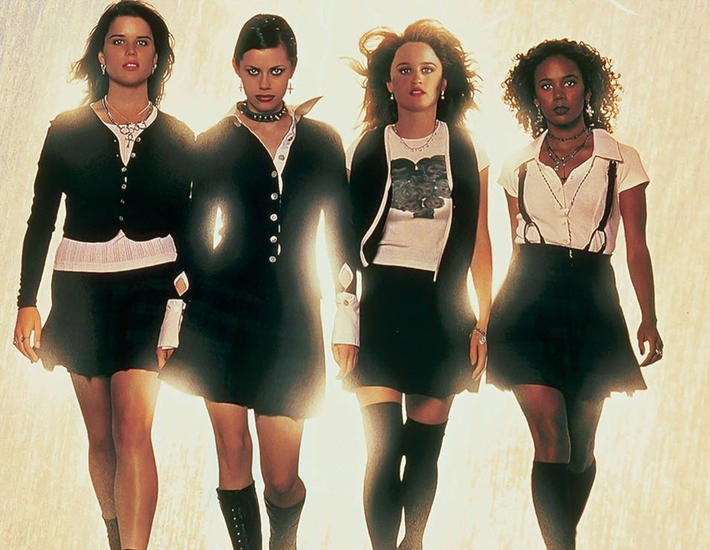 Witch Cinema
Like clockwork, when the calendar hits October, so begins the annual onslaught of Hocus Pocus-related content. Originally ...
Read More >>
↑