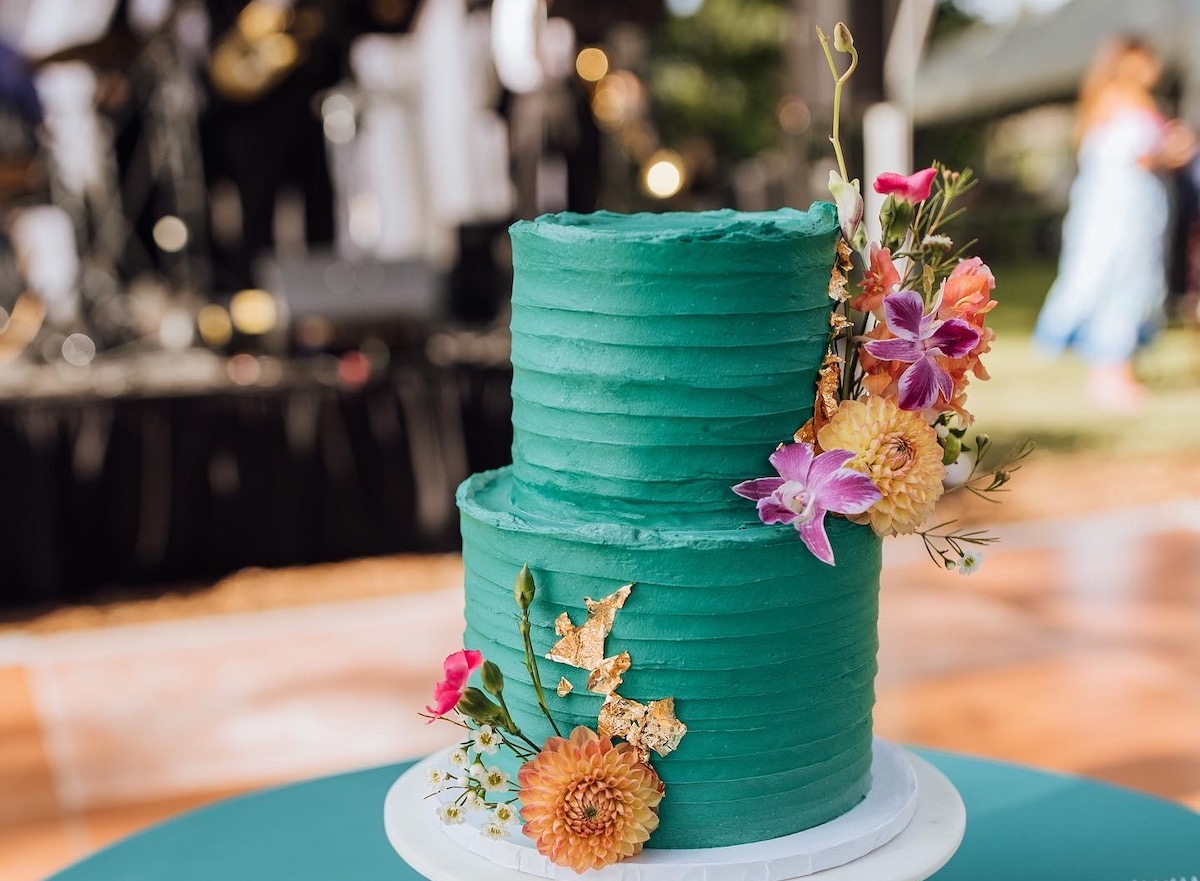 The Palette of the Pastry Artist
The greatest—and most delicious—works of art can come in sugar form
Pastry chefs are wildly talented, serious about their art, and super busy this time of year. Northern Express talked to three baker-designers about craft, creativity, and business—though for the full experience, visiting each one is a must.
Ruthann's Gourmet Bakery of Bellaire
The Secret Recipe
For Ruthann Dexter, baking and decorating has been a lifelong passion, but she got serious in 1985 when she started practicing cake decorating and "honed [her] decorating skills on every piece of Tupperware in the kitchen."
After working out of her licensed home bakery for years, she and husband Gregg opened Ruthann's Gourmet Bakery in 2016. All that practice paid off in another way: Ruthann was chosen to be an instructor at the last two International Baking Industry Expositions in Las Vegas, where she shared her cookie decorating skills with industry professionals and executive pastry chefs.
Even though the business has grown substantially over the years, Ruthann still sticks with small-batch baking. "We do not sacrifice the quality of the product," she says. "Consistency is key!" Secrecy is, too: Her buttercream recipe is protected as a trade secret, requiring her employees to sign non-disclosure agreements. (And though the recipe is hush-hush, patrons talk openly about how good it is.)

Ruthann and Gregg once spent two days sugaring individual, edible rose petals in shades of ombre red for a breathtaking wedding cake covered in petals from top to bottom. Her hand-decorating skills can also replicate the stitching on a baseball for a couple who loved our national pastime and wanted to honor it along with their nuptials.
Specialty cakes range from beehives to knitted caps to a pale pink Chanel bag, complete with trademark quilt "stitching" and gold chain and logo. (That was labor-intensive, for sure.)
Ruthann especially likes to make her sugar and shortbread cookies because it gives her free reign to decorate, with some cookies taking up to 15 minutes each. Think a Michigan mitten with blue water lapping at the edge of a sugar "sand" beach, complete with tiny flip flops. Or smiling frogs. Or football jerseys. Or wedding dresses. Or anything your heart desires.
ruthannsgourmetbakery.com, (231) 350-7010
The Flour Pot of Elk Rapids
Carrying on the Tradition
Lindsey and Rob Rebhan purchased this legacy operation—complete with handwritten recipes—in 2020. Rob works remotely and steps in as part of the fry team at night, and Lindsey is basically self-taught. "I learned the basics growing up," she says, "and I [watched] lots of videos and practiced." Five years making specialty cakes at home expanded her experience and made owning a bakery a viable goal.
Inside, the Flour Pot has a huge menu of traditional and not-so-traditional treats, plus a rotating selection of themed sugar cookies and decorate-your-own kits with plain frosted cookies, a palette of color, and a brush, plus seasonal decorations.
Lindsey uses her own version of royal glaze icing, searching for a "soft bite" and "a nice consistency" between cookie and frosting. For cakes, she works almost exclusively with buttercream rather than fondant, the rolled sheet icing which is shaped to the cake. Patience, a light touch, and a sculptor's reflexes can make buttercream as smooth as fondant, with better flavor.
"Buttercream can do a lot that fondant can do," she says. And she welcomes the challenge of sculpting with buttercream. "It's a problem-solving situation, and I love it."
Imagine a cake shaped like a giant blue dragon's head for a child's birthday. Or a teddy bear cake with brown "fur" frosting and a pink bow. Edible gold leaf adds bling to special orders, and the Flour Pot uses a lot of it. "People really like it," Lindsey says. "It makes everything a little bit fancy."
And while wedding cakes dominate, the cake tradition has changed. Lindsey says, "There might be a small cake, for the family and wedding party, or for the tradition of cutting the cake," along with an assortment of wedding cookies and cupcakes. But some couples opt out of the cake entirely. One couple's dessert assortment included doughnut holes, brownie bites, and sugar cookies decorated with the likeness of their beloved dog Mila. "Whatever the customer wants, we try to do," she adds.
theflourpot.co, (231) 264-9732
Water's Edge Sweet Tooth of Traverse City
From Computers to Confections
Kim and Mark Norton, a banker and computer systems consultant respectively, switched gears 12 years ago and turned their pastime into a thriving retail specialty bakery. Largely self-taught, Kim designs her own products, does most of the decorating freehand, and creates all her own recipes. And, to get things just right, she calls on a chemist friend who tinkers with the ratios when necessary—of sugar to fat, for example—making sure that the finished product has just the right texture and flavor.
In addition to the traditional favorites, you'll find seasonal themed sugar cookies in vibrant colors, perfectly edged frosting, and precision decoration. The whole effect is that of a miniature painting. "It's just very good free handing," says Mark.
Look for red and orange turkeys with tiny feathers, heart shapes with hand piped roses and violets, or bright red fire trucks. Fortune cookies, from Kim's own recipe, come in any color and flavor and contain customizable fortunes. Also find handmade chocolates, gourmet raspberry s'mores, and white chocolate tortilla chips. (Move over guacamole.)
On the spooky side, the "Abnormal Brain" cake is a peachy confection, modified from a family recipe, that is realistic enough to give one a fright if it weren't so delicious. Special order for next year's scary holidays, or as a surprise for your favorite neurosurgeon. Available in full size or in white chocolate bites, topped with adorable tiny cleavers.
The main focus is always giving the customers what they want. "We ask a lot of questions," Kim says, when preparing special orders. Expect the stunning—a triple-tiered cake, blooming top to bottom in pure white hand-cut fondant petals—to the whimsical—a groom from a dairy-farm family and his bride chose cows for the top of their cake. Or a baby Yoda for a fifth birthday. Or a Wonder Woman cake for, well, a wonder woman.
watersedgesweettooth.com, (231) 668-9603
Trending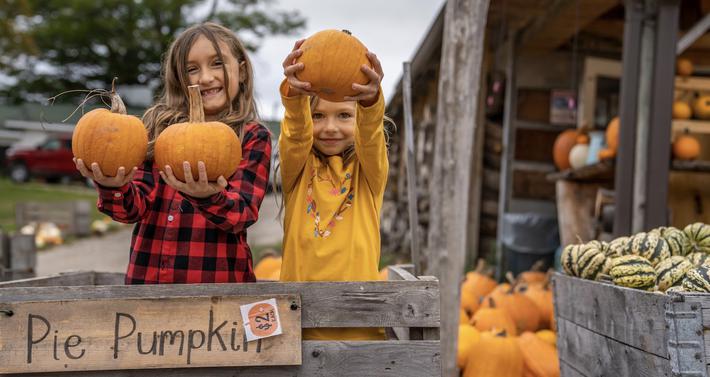 Seven Fall Festivals and Celebrations Around the North
If you ask us, it's impossible to beat the beauty of fall in northern Michigan. Vibrant-hued trees, glowing sunsets,...
Read More >>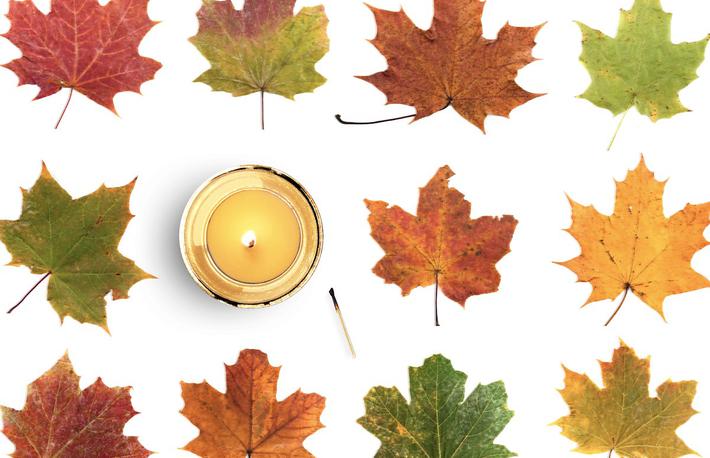 All the Scents of Fall
With the equinox behind us, it's time to go all in on autumn. Traverse City Candle Co. has done just that with their...
Read More >>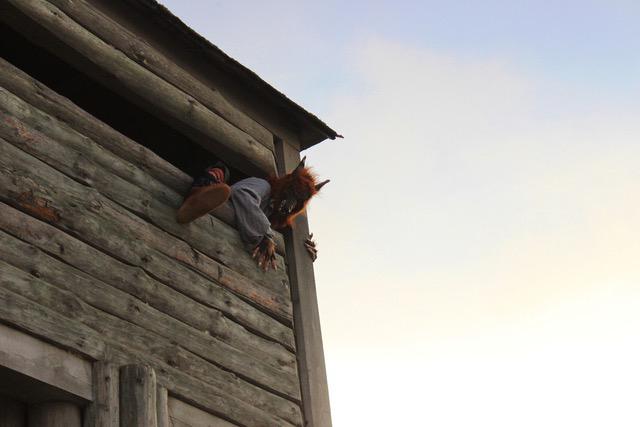 A Night at Fort Fright
This is not your typical haunted house or trail! Make your way through Fort Fright, an 18th-century fort and fur trading v...
Read More >>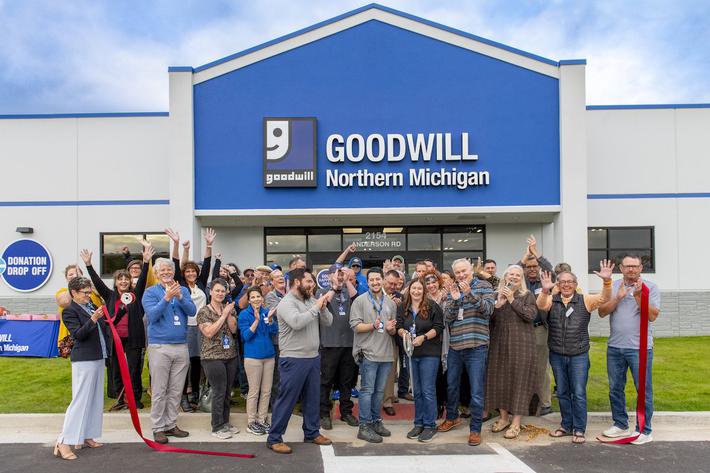 Goodwill Gets New Digs in Petoskey
This past week, Goodwill Northern Michigan opened a new Goodwill store in Petoskey at 2154 Anderson Rd., which replaces th...
Read More >>