Top of the Wine List
Local restaurants share their most expensive, exclusive bottles
How much are you willing to spend for that special occasion bottle of wine?
You're out at dinner, celebrating a birthday or anniversary or promotion, and as you scan the wine list, you decide to spring for the bottle with a few extra zeroes. Maybe you opt for the sparkle of Dom Pérignon or find a rare Old World red. But how do you choose, and where do you go if you want some of the good stuff? Northern Express connected with four restaurants to get a peek at their top-of-the-line wine cellar offerings and recommendations.
Vernales
Open since 2014, Vernales is situated on M-119, roughly halfway between Petoskey and Harbor Springs, and boasts three separate dining rooms and two outdoor patios. Recognized as the No. 1 steakhouse in Michigan and a top 50 steakhouse in the nation, the restaurant is also known for its seafood, pasta, and wine. We caught up with Vernales General Operations Manager Nikki Gray to get some insight regarding Vernales' wine collection.
On the high-end side, Gray points to the Continuum 2018 ($400; Napa Valley), a blend of 54 percent Cabernet Sauvignon, 31 percent Cabernet Franc, 9 percent Petit Verdot, and 6 percent Merlot. "We sell three to four bottles each year," says Gray.
Like the flavors but need a slightly different price point? "Arise by Blackbird Vineyards is an absolutely delicious option that has a much more approachable price of just over $100," says Gray. "And Arise uses three of the four same grapes as Continuum."
Aerie Restaurant & Lounge
Known for its panoramic views and contemporary menu, Wine Spectator award-winner Aerie Restaurant presents a one-of-a-kind dining experience on the 16th-floor of Grand Traverse Resort and Spa.
"It is incredible to be able to give people a dining experience above the land, water, and vineyards that we get so much of our product from," says Executive Chef Auston Minnich. "The views alone from the restaurant are spectacular, but when you pair them with high quality, local wine and creative food dishes, the experience is instantly elevated."
To follow Minnich's convincing pitch to dine at Aerie, Manager Maria Lopez filled us in on their top-of-the-line wine offerings.
The most exclusive bottle on their list is another Napa Valley star: the 2016 Opus One, ringing up at $525. "We currently have four bottles on hand," says Lopez. She adds that it's a highly reputable vintage and is ordered often by guests.
For a more wallet-friendly wine, Lopez knows just what to pick. "Based on our current wine menu, I recommend the Stag's Leap Artemis," she says. "This is priced at $159 rather than the $525 price point on the Opus One. This is a Cabernet Sauvignon that is aged in French oak barrels. This is a full-bodied wine, with dark fruit flavors, spice notes, and a desirable finish."
Vintage Chophouse & Wine Bar
An upscale lounge and classic steakhouse rolled into one, Vintage Chophouse & Wine Bar at the Inn at Bay Harbor (pictured) provides diners with a warm and welcoming setting to relax and unwind. And whether you're on a date night or celebrating one of life's milestones, a nice bottle of wine makes the evening memorable.
Wine Director and Restaurant Manager Jamison Cronk points to the 2016 Paul Hobbs Beckstoffer To Kalon Vineyard Cabernet Sauvignon ($560) as a top choice. It's the third Napa Valley pick on this list, and Vintage Chophouse keeps about six bottles in their cellar at any given time.
How often do people order it? "Not often, but more so in the fall," says Cronk.
"While that bottle is absolutely astounding, we have a broad selection of high-quality wines from Napa at a diverse range of price points," Cronk continues. "I'm partial to the Cade Howell Mountain Estate Cabernet Sauvignon 2018 [$185]. It is bold, smooth, and well-structured with prominent notes of bramble fruit, warming spices, and dark chocolate, and it is sure to satisfy anyone looking for an excellent Napa Cabernet."
The Boathouse
Known for its beachy cottage atmosphere and gorgeous sunset views on West Grand Traverse Bay, Traverse City's Boathouse Restaurant welcomes the mariners and landlubbers alike to partake in the creations of their talented culinary team, soak up the exceptional scenery and, of course, indulge in some excellent wine.
Looking at their menu, we found both a 2018 Opus One and Paul Hobbs Beckstoffer To Kalon Vineyard, plus the Cade Howell Mountain and some selections from Stag's Leap. But when asked for his most exclusive option, owner Doug Kosch points to a bottle that's worth as much as all the wines on this list combined.
That's the Harlan Estate (from the winery of the same name in—you guessed it—Napa Valley), and it hits the tab at $2,200. The wine is predominantly made from the vineyard's Cabernet Sauvignon grapes, but is also blended with Merlot, Cabernet Franc, and Petit Verdot. The
"We sell two to three bottles per year," Kosch tells us.
If the idea of a four-figure bottle makes your head spin more than the wine itself, Kosch has a tip for shopping the rest of the wine list. "Typically, the best value wine where price and quality work together, giving you the best wine without spending a fortune, is in the $50 to $75 range, and we have 50 to 100 bottles in that range," he says.
Trending
Pronouns 101
My first assignment in an online graduate-level class was to provide information about my background, including my pronoun...
Read More >>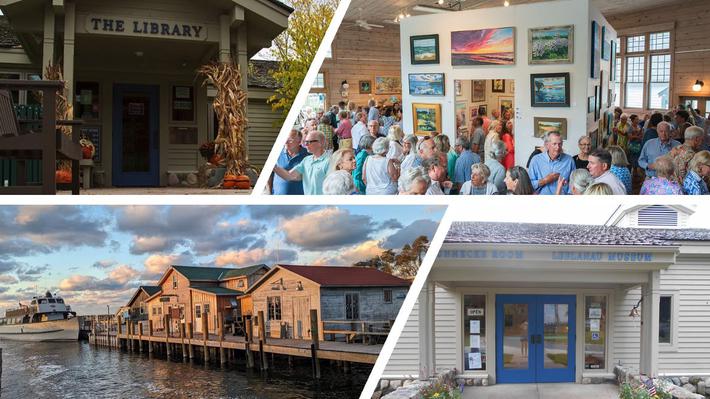 Collaboration Is the Name of the Game
How long does it take to create a cultural center? As few as three years, or as many as 170. Sometimes both. The organiza...
Read More >>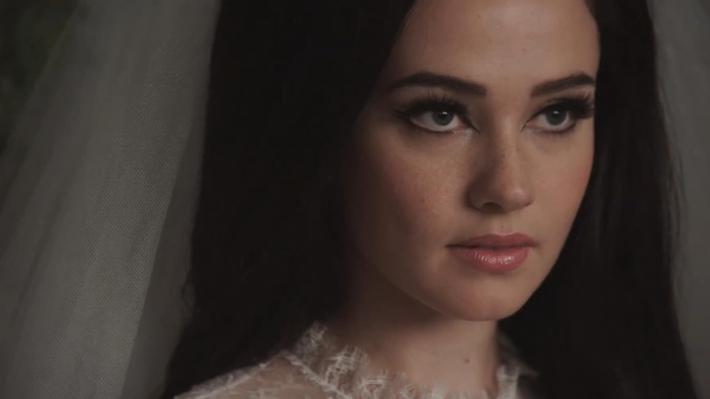 Film Review: Priscilla
While you will certainly be mesmerized by the haunting lead performance from newcomer Cailee Spaeny—and be impressed...
Read More >>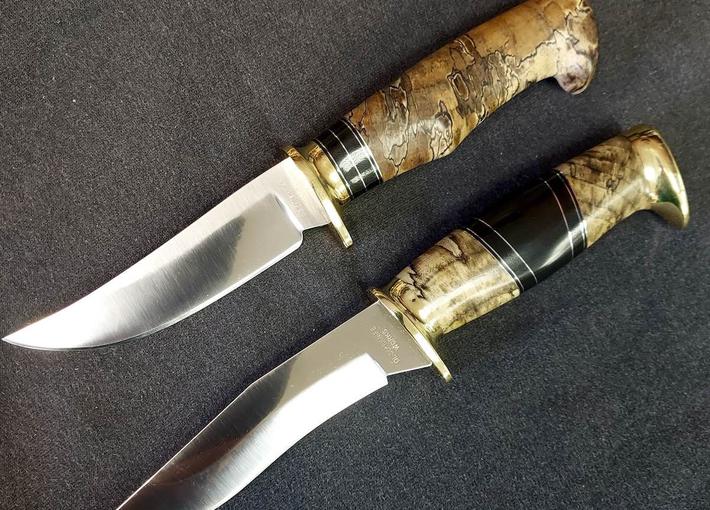 Bespoke Blades
What do you do with a battered ice skate, an old rubber puck, a cracked hockey stick, and a gob of tape? Pitch 'em, ...
Read More >>