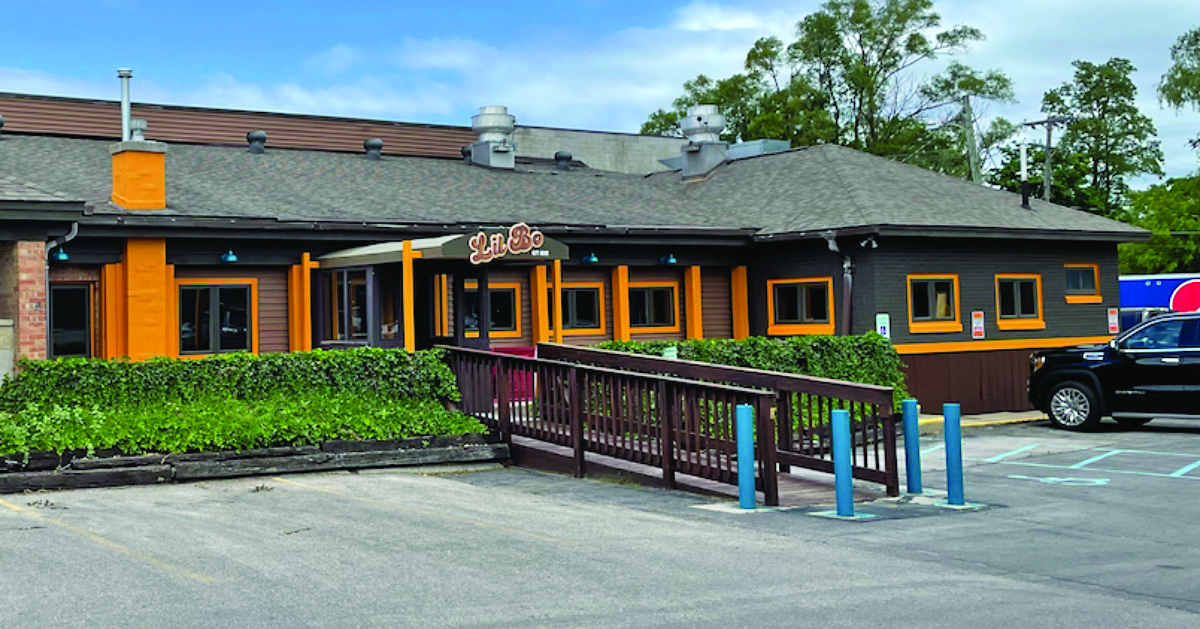 Traverse City's Lil Bo
The quintessential neighborhood bar moves toward its centennial with a new family, new menu, and longtime legacy for doing the locals proud
By Al Parker | Feb. 19, 2022
Jenni Scott wipes down the already-gleaming bar, then draws an ice-cold beer for one of her regulars before taking a break to talk about running one of Traverse City's historic watering holes, Lil Bo.
"It's been a blast," the TC native says with a smile. "It's so nice having laughter here again."
Established in 1932, Lil Bo had been closed and shuttered until Scott and several family members purchased the landmark tavern and re-opened it in July.
Earlier last year, Scott saw a real estate listing that Lil Bo was for sale. She and her family sat down and talked about the beloved neighborhood bar and restaurant, its legacy, and its potential — "and we decided to buy it and re-open it," she says.
Jenni and her sister Lisa Scott are majority owners, along with their parents, Doug and Marge Scott, and Lisa's husband, Matt Gaffy.
The chance to recreate Lil Bo's laid-back atmosphere in the central neighborhood where the Scott sisters grew up is like a dream come true.
"We're just gonna let it be what it wants to be — a friendly neighborhood bar," says Scott. "When I was 21, this was the place to go, and we want it to be that type of place again. Lots of smiles, great food, fun music, and no fancy attire required."
With her extensive culinary and bartending background, Scott handles the day-to-day operations. She's built quite a reputation over the years, most recently for running a pair of food trucks, Betty's Hot Dish and Little Betty. Her award-winning chili and killer "po'boys," favorites of the local food truck crowd, have been gaining fame as standouts on the Lil Bo menu.
Betty's Cowgirl Chili ($5.50) is a six-time winner in the downtown chili cook-off competition. Its blend of pulled pork, beef, bacon and three types of beans provide some sweet heat for chili-choosers. There's always a warming soup of the day ($5), and regulars know to stop in on Friday for Scott's Nantucket Chowder ($6).
There are a half dozen different Po'Boys to choose from. Three of the most popular are Will's Shrimp Po' Boy ($15) featuring Guinness beer-battered shrimp dressed with homemade remoulade, lettuce and tomato, and the Meatloaf Po' Boy ($12) with a hefty slab of homemade meat loaf, bathed in a tomato glaze and topped with grilled onions. (Note to rebels: If ya like your meatloaf cold, they'll be glad to serve it that way.)
The Fried Bologna po'boys ($11) comes just the way grandma made 'em, served up with lettuce, tomato and mayo. All po'boys come with potato chips, but many regulars kick it up a notch with a side pile of warm waffle fries.
"We feel a real obligation to do the locals proud," says Scott. "It's our saloon in your neighborhood."
For a neighborhood bar, the food choices are several notches above expected. Many menu items are not routinely seen in a neighborhood pub atmosphere. For starters, try the Kind of a Big Dill, ($10) five crispy dill spears wrapped with ham and tasty ranch cream cheese. Those are wrapped in a wonton, then deep fried and served with house-crafted honey mustard.
NOLA Brussels ($10) are shaved Brussels sprouts with bacon, sultanas, brown sugar, almonds, and a splash of NOLA cane vinegar. Beau's Badass Nachos ($14) start with a bed of freshly baked homemade tortilla chips smothered with ques blanch and pulled pork, then topped with corn salsa, candied jalapenos and sour cream.
For dedicated carnivores, seven burger selections are available. Each is a 1/3 pound of fresh ground chuck sourced from Burritt's Market across Front Street.
"The Olive Burger is our most popular and it's kind of a classic," says Scott, who got her start in the restaurant game as a teen working at another noted TC eatery, Mabel's. Served on a grilled Hawaiian bun with chips and a pickle, the Olive Burger ($13) is topped with melted creamy provolone, lettuce, tomato, and pickle. It's a fistful of flavor, especially when paired with the optional waffle fries.
Scott has added some fun non-food events to keep the place buzzing. Every Tuesday is trivia night, while Thursday features blues and jazz on the sound system. Live music takes over on Fridays, while Sundays are packed — that's karaoke night. And there's a pool table, complete with a Star Wars storm trooper light fixture, in the back room to keep guests occupied, free of charge.
The purchase continues a long tradition of families owning and operating Lil Bo. The original owners, Frank and Corrine Kucera, sold the tavern to Eugene and Phyllis Freud in 1969, and it remained in the Freud family until last April, when the Scott closed on the property.
At the time, The Traverse City Ticker reported that two previous offers on the property had fallen through, clearing the way for the Scott family offer. "Third time was the charm," says Nancy Freud who had operated the bar/restaurant since 2005 and now lives in California. "Jen is the same age my dad was when he bought Little Bohemia," she says, adding proudly that the tavern is now just 11 years away from hitting 100 years in business — and owned and operated by only three families in that time.
Find Lil Bo at 540 West Front St. in Traverse City. It's open 11am to 2am seven days a week. (231) 421-3100
Trending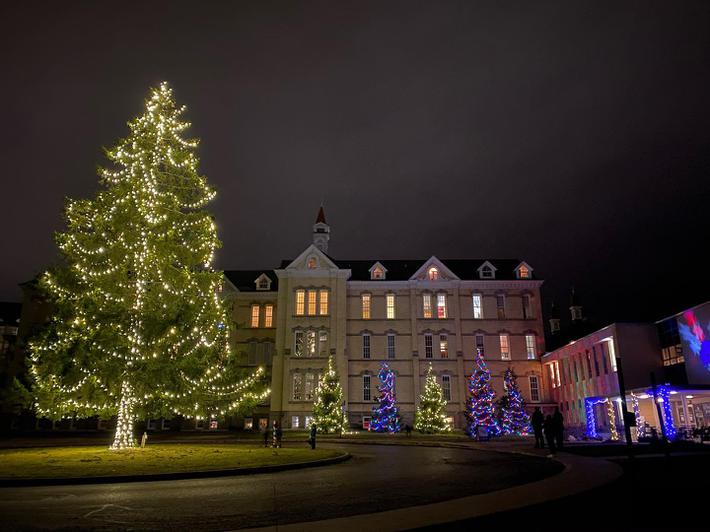 An Uncommon Celebration
The Village at Grand Traverse Commons is a shopping destination all year round, but we especially love a visit during thei...
Read More >>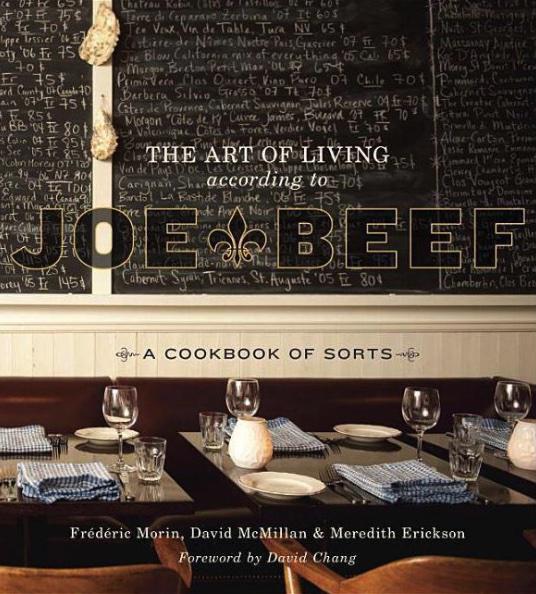 Cookbooks and Canadians
The beloved amical Cookbook Dinner Series is back, and this month the TC restaurant features The Art of Living According t...
Read More >>
Christmas on the Farm
If you'd like your ho-ho-ho to be a bit more e-i-e-i-o, then look no further. First up: Christmas with Alpacas at No...
Read More >>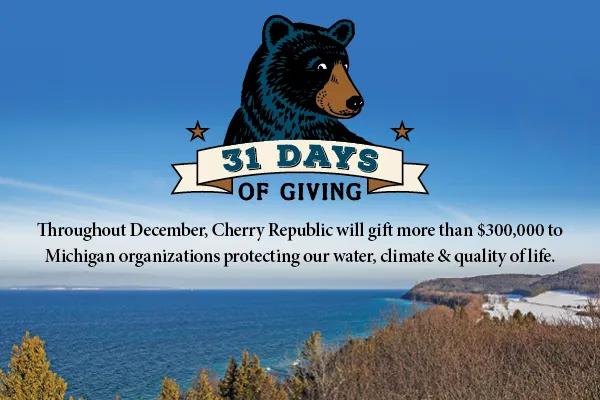 31 Days of Giving
Giving Tuesday, which falls every year on the Tuesday after Thanksgiving, is typically a busy day for northern Michigan, g...
Read More >>