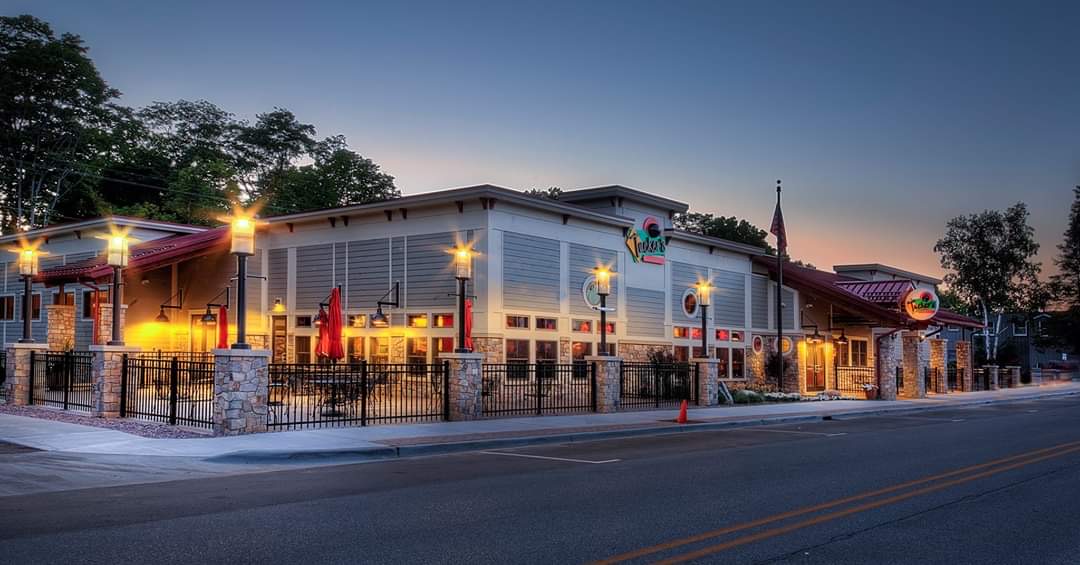 Tucker's of Northport
Come up and play!
It's winter now, and the snow isn't going away for a while. But you have choices: You can hibernate at home and wait for the thaw, or you can take advantage of all the fun things to do — and fun places to eat — during this quieter season in northern Michigan. One place that combines fun in both the doing and eating categories is Tucker's of Northport. True, it's not around the corner unless you live in upper Leelanau County, but if the roads are clear, it's worth the beautiful drive.

It all began with a dog. Well, sorta. Tucker's of Northport is big, friendly restaurant first, and a lively entertainment center second, but its namesake was a beloved golden doodle. And in that sense, the name works well, because according to those who knew Tucker, friendly and entertaining certainly described him. And probably because of him, well-behaved dogs are welcome on the outside dining decks at Tucker's, where servers even provide special water dishes for their four-footed guests. But that's a warm-weather thing, so let's get back to what's happening in and beyond frigid February at this unique Northport gathering spot.

FINDING A HOME AND A NICHE
"The original concept of Tucker's was to offer something to do and somewhere to dine year-round in Northport for families, locals and people visiting the area," said assistant general manager Krista Sharnowski. The sports bar side of the restaurant fit the bill for entertainment, with big-screen TVs, live music events, family-friendly karaoke, and trivia once a month; men's and women's bowling leagues every Thursday night; a six-lane bowling alley; and a large arcade (with amusements for all ages, including claw machines, air hockey, pinball, and a pool table, among others). But Tucker's owners, Northport residents Bill and Nina Collins, wanted to keep the more formal dining side of Tucker's separate. "It's a bit quieter and more comfortable there, and in winter, the fireplace makes it even more inviting," said Sharnowski.

The Collinses "retired" to the Village of Northport in 1999 but slowing down was not their style. They immediately became actively involved in their new community, which they had discovered in the course of multiple sailing trips from White Lake, in Muskegon County; as the wind carried them up the coast of Lake Michigan en route to points north, they often stopped at the Northport Marina on the way.
"We loved the small town feel and the friendly people. It was not a hard decision to move here," said Bill Collins. "Soon after we settled into our new home, we began helping with the renovation of the marina, and then built the Northport Creek golf course, which was donated to the community."
Nina is an artist, and the couple has a history of supporting the arts, which led to the creation of the Village Arts Building, which was also donated to the community and now houses the Northport Arts Association. Not ready to slow down yet, when friends began the construction of Tucker's, they partnered on that project, helping to open the restaurant in 2014. The other partners eventually moved to South Carolina, however, so the Collinses inadvertently become the sole proprietors.
"Owning a restaurant was certainly never on our 'bucket list,' and we had no restaurant experience other than our love of good food, so we had an extremely fast, fascinating, and sometimes frustrating learning curve," said Bill Collins. "Fortunately, we had the great luck to have some very talented and dedicated people in our employee and management area, and we built from there. With that superb team, we have had a lot of help."

At 12,000 square feet, and with its unique infrastructure, Tucker's can accommodate groups and events of all types and sizes — from a quiet dinner for two to large special occasions. "Anybody can come in and have the atmosphere they want," said Sharnowski. "If you're on a date night or celebrating a special occasion, you might want to be in a cozy booth in the dining room. If you're parents having a family night out with your children and want to dine and still keep an eye on them in the arcade or bowling alley, you would probably want to be in the sports bar. Most of us here on staff have families, too, and we know how to take care of you."
Tucker's catering department, which has been growing steadily every year, handles all the details for birthday parties, rehearsal dinners, wedding banquets, holiday parties, class reunions, company events, sports banquets, graduation festivities, and more.

LET'S EAT!
Ryan Young has been the head chef at Tucker's for the past two years. "It's the best job I ever had," he said. Born and raised in Battle Creek, he started working in restaurants in his early teens and continued all through high school. "A couple of years after graduating, he decided to go to culinary school and enrolled at Le Cordon Bleu in Portland, Oregon, while working part-time in restaurants to pay his tuition. Eventually, he moved back to Michigan, got married, and subsequently worked in restaurants downstate and in Traverse City, where he and his wife and children now live.

Young changes the Tucker's menu twice a year, for fall/winter and spring/summer. "I try to stay within the particular season as much as I can," he said. "Right now, it's all about ingredients like Swiss chard, beets, cabbage, apples, potatoes, and pickled items, in addition to our proteins, many of which I source from Ebel's General Store in Falmouth. In the warmer months, we get fresh produce, locally for the most part, sourcing from area farms and farmers' markets. Since he started at Tucker's, Young said he has tried to bring in a lot more Michigan products that are affordable and appeal to a wide range of people.

With the sports bar and bowling alley, appetizers are hot tickets at Tucker's. "A lot of them border on entrées," said Young. "They are quite generous portions that can be shared or ordered as an individual meal." That would include items like Tucker's house-smoked wings (fried and tossed in buffalo, BBQ, parmesan garlic, or Thai sauce, or coated in Texas Pete ® Hot Dry Rub or ranch dry rub, all served with celery, carrots and the requisite blue cheese or ranch dip). Note: On Superbowl Sunday, wings will be just 50 cents each.Other appetizers to share — or not — include Boom-Boom shrimp (lightly beer-battered fried shrimp with a sweet and spicy sauce on the side), nachos (tortilla chips layered with a cheddar cheese blend and choice of chicken, beef, or chorizo, and topped with lettuce, tomato, onions and jalapeños) and whitefish dip (baked house-made cheese dip loaded with smoked whitefish, topped with a caper slaw, and served with warm pita bread).

According to Tucker's general manager Priscilla Sherman, the best-sellers in every age group and across all menu categories are the chicken tenders (marinated in buttermilk, lightly breaded and deep fried, served with fries and ranch or barbecue dipping sauce), which are available in both adult-sized and child-sized baskets. The latter is part of the kids' menu, which also includes mac and cheese, a plain 4-ounce burger, a grilled cheese, mini corndogs, and 6-inch pita pizzas, as well as chocolate or white milk, juices, and free refills on fountain drinks.

In the entrée category, one dish that rates high with Tucker's guests is the chicken Marsala (sous-vide chicken breast, lightly dusted with flour and pan-roasted, served with house-made creamy mushroom and bacon Marsala sauce over fettucine pasta). Another is Thai chili-glazed salmon (served with rice and vegetable stir-fry). "The latter dish was an option at our dinner theater [see sidebar] last year," said Sherman "and it was so popular that we put it on our regular dinner menu." Perch is also a customer favorite, whether it be the perch grinder (lightly beer-battered fried perch made to order, served on a toasted baguette with coleslaw, tomato, onion and house-made zesty herb rémoulade sauce) or the perch dinner (served with seasonal vegetable, rustic mashed potatoes and house-made rémoulade).

AS YOU LIKE IT
Young emphasized that guests who are gluten-free, vegetarians, or vegans have a lot of choices on Tucker's menu, including a Beyond Burger® (a plant-based protein burger, soy-, dairy- and gluten-free, served with lettuce, tomato and onion) and a Beyond Brat® (the world's first plant-based sausage, topped with pickled cabbage and whole-grain mustard). "We were the first restaurant in Leelanau County to carry Beyond® products," he added, "and we're still the only one that carries Beyond Brats®." Many other menu items can be made vegetarian, too, including nachos and quesadillas; and all burgers and sandwiches, as well as Tucker's tavern-style thin-crust pizzas, can be ordered gluten-free. Young said he and his kitchen staff try to be as accommodating as possible to guests with special dietary needs of any kind.

Why should people make the trek out to Northport in the winter? As the website for the golf course that Bill and Nina Collins made a reality says, "One of Northport's greatest charms is that it's not on the way to anywhere." Sherman concurs: "It's a destination, of course, but it offers a lot. It's a slower pace here, more relaxing than some other places, so you can unwind. And it's a beautiful drive to get here. Our off-season business, with the possible exception of January, is actually pretty good. People still want to go out to eat on occasion — to get out of the house and have some delicious food cooked by someone else. The fact that we're open year-round, while some other places in this area close for a few weeks or months during winter is appreciated by the local residents. There's always something interesting going on here, food-wise and entertainment-wise. We also have a lot of new people moving to the village, and they're not all retirees," she said. "Northport is growing."

Tucker's is located at 116 South Waukazoo St. in Northport. Serving lunch and dinner year-round, seven days a week, 11:30am to 9pm Monday–Thursday, 11:30am to 10pm Friday–Saturday, and noon to 8pm Sunday. Happy hour runs 3pm to 6pm Mon–Fri. (231) 386-1603, www.tuckersnp.com

ON WITH THE SHOW
Tucker's is hosting its sixth annual live dinner theatre this month with the comedy, 'Cookin' with Gus,' presented by the Northport Performing Arts Center. "The event has become a village tradition and is always very well attended," said Sherman. "It's one more way to give people in the area something to do in winter." Tickets, which include the show, a three-course meal and a cash bar, are $60 per person and are sold through NPAC, (231) 386-5001.
Upcoming evening performances are Saturday, Feb. 1; Friday, Feb 7; and Saturday, Feb. 8 (cash bar opens 5:30pm; seating is at 6:30pm). There's also a matinee Sunday, Feb 9 (cash bar opens 3pm, seating 4pm). Note: The bar and bowling alley/arcade will not be open during dinner theatre.

MAKE EVERY DAY SPECIAL
In addition to its regular menu selections, Tucker's offers both weekday and weekend specials: Monday is half-off bowling and pizza, Tuesday is tacos and tunes, Wednesday is walleye, Thursday is burger and a beer day, and Friday is all-you-can-eat perch. One recent weekend special was a big hit: smelt tacos with roasted corn salsa. Chef Young and his kitchen crew have also introduced "Sunday Fundays," that feature a small side menu celebrating American specialties like Detroit Coney dogs, Boston coolers, house-made Detroit-style pizzas, and Superman ice cream, in addition to the regular Sunday menu.







Trending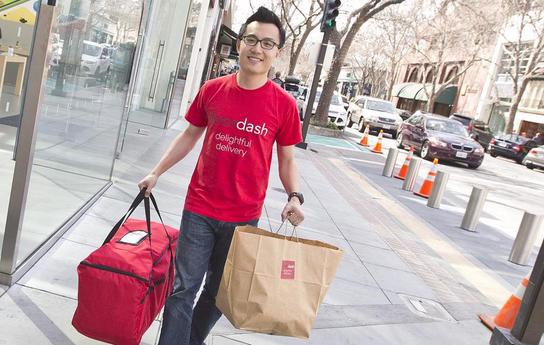 Could Delivery Save NoMi Eateries?
What was once the exclusive province of pizza and sandwich joints has become a means for some restaurants to thrive. But e...
Read More >>
What You Are Voting For?
After voting straight Republican for 36 years, from 1971 through 2007, I have been an Independent since 2008, studying and...
Read More >>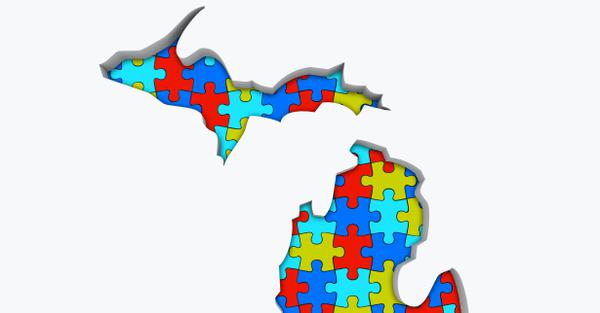 The Democracy Lottery
Mary Burget, a retired Northwest Michigan College math instructor, thought her math skills might be useful in redrawing Mi...
Read More >>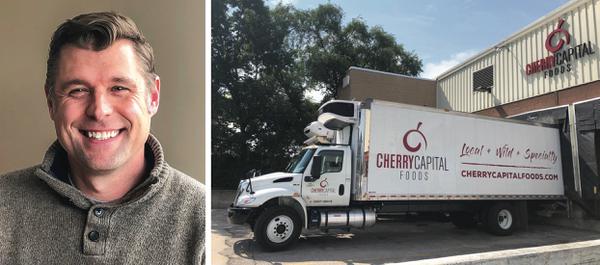 Forged In Fire
As the new managing director for Traverse City's Tamarack Holdings, Michael Lahti is helping to lead a company that ...
Read More >>
↑