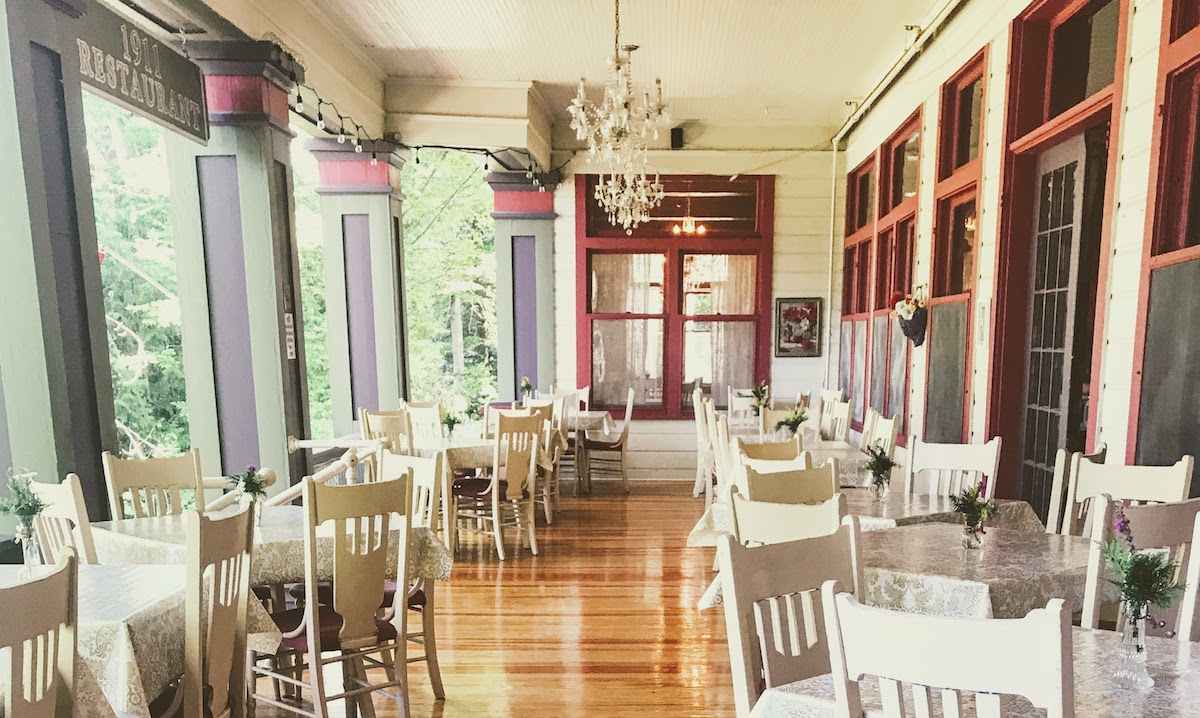 Welcome to the Table: Seven Restaurants to Visit this Spring
Here's where we were eating all winter
With winter in the rearview, it's time to start daydreaming about dining on patios, enjoying a glass of wine by the fire pit, and getting the first tastes of the spring harvest on local menus. During the colder months, these restaurants offered a respite from the chill and the snow, and now they're ready to burst out of hibernation and welcome you to the table.
Barrel Back Restaurant
Walloon Lake
Tucked on the southeast shoreline of Walloon Lake, Barrel Back Restaurant is a lakeside diner's dream. Guests come in all seasons for the view and the atmosphere—think panoramic, floor-to-ceiling windows and a fire crackling in the center of the dining room—but they stay for the extensive tap list, wine offerings, and heartwarming menu prepared in the restaurant's wood-fired rotisserie smoker, oven, and grill.
"We're known for our slow-cooked meats, brisket, chicken, and ribs," says Hotel Walloon Sales and Marketing Manager Emily Jensen.
On the Menu
The aroma of Barrel Back's smoked meats and wood-fired pizzas hit you as soon as you enter their cozy dining room, and the menu embodies the essence of comfort food. The best-selling winter dishes are exactly what you crave after a frigid day on nearby slopes and trails: house-smoked brisket, chicken wings, and a beer-battered whitefish sandwich, to name a few.
Their wood-fired pizzas run the gamut, from the more traditional BBQ Chicken and Mediterranean to the Beer Cheese (Stella Artois beer cheese, bacon, and jalapeños) and Ryker's Island (pepperoni, pineapple, coconut cream sauce, pickled jalapeños, red onion, and "sweet and spicy" coconut glaze). The menu rounds out with gourmet salads topped with fresh cheeses, veggies, nuts, and proteins. We like the West Arm, which has bacon, bleu cheese, avocado, apples, and garden greens dressed in a sugarcane vinaigrette.
And don't miss the breakfast offerings, which feature all the classics, from Eggs Benedict to French Toast to Buttermilk Pancakes. You'll also find some specialties—the Brisket Poutine stands out with its cracked pepper gravy, as does the Breakfast Quesadilla packed with scrambled eggs, veggies, Plath's smoked bacon, and a cilantro-lime sour cream.
Find Barrel Back Restaurant at 4069 M-75 in Walloon Lake. (231) 535-6000, barrel-back.com
Brooklyn's Pepperoni Rolls
Traverse City
When Brooklyn Hall originally had the thought to bake and sell her family's pepperoni rolls, it was as part of an assignment to finish her high school education. She didn't anticipate the wild success she would experience or the remarkable growth that would occur when Traverse City residents couldn't get enough of her delicious food.
Today, Brooklyn works at and runs a restaurant with her mother and older sister, Maddy, where they've expanded their menu to not only include the pepperoni rolls that started it all but also from-scratch pizzas, subs, salads, soups, and more.
On the Menu
Outside of the well-known rolls, Brooklyn's also offers Chicago-style stuffed deep dish pizza, calzones, thin-crust pizza, garlic knots, and cheesy breadsticks. There are even gluten-free pizzas, plus a new array of sub sandwiches that have been receiving glowing reviews from customers. For lighter fare, the Hall women also whip up salads and soups that have garnered their own devoted fan base.
It all starts with top-notch ingredients, which are mostly organic, and making everything from the dough to the bread to the sauces by hand. Dressings, soups, desserts, salads, you name it—the Hall team makes it themselves. They even shred their own cheese to ensure the flavors are fresh and the cheese is nothing short of perfectly gooey (they use fresh and brick mozzarella).
The deep-dish pizzas are baked to order, so call ahead to make sure it's ready for you to pick up. Discounted meal deals and online-only specials—like the Family Meal Deal (a six-pack of pepperoni rolls, a large salad, and a cheese-stuffed deep-dish pizza for just $55)—are a great way to save a bit of cash if you're placing a large order.
Find Brooklyn's Pepperoni Rolls at 2036 West South Airport Road. (231) 642-5001, brooklynstc.com
Crocodile Palace
Traverse City
Patrick and Michael Evans are not your typical brothers. Both graduates of the Great Lakes Culinary Institute (GLCI), the two have been cooking for most of their lives and share a background in haute cuisine.
Their new Szechuan restaurant, Crocodile Palace, was named in homage to several of the pair's go-to San Francisco spots, the menu is inspired by dishes they loved enough to replicate while also offering a style of cooking not easily found in northern Michigan.
The menu features a selection of Chinese and Szechuan-inspired fare—cuisine from China's Sichuan Province, known for its use of garlic and chilis—and is largely based on traditional street food to make each dish more approachable.
On the Menu
The team has pared down their menu to a handful of elevated plates. Of these, the Dan Dan Noodles ($15) are a fan favorite: a deliciously-tingly ramen dish featuring numbing bark spices and rich ground pork, topped with pickled vegetables and tahini.
Patrick Evans says the unsung hero of the menu is the Beef Tendon Salad ($10). A riff on a similar dish he discovered at Shanghai Dumpling King in California, Crocodile Palace's iteration features braised and paper-thin beef tendon slices accompanied by shaved celery with sesame, cilantro, peanut, and plenty of seasoning.
"I can't think of anywhere else in Michigan that has something like that on the menu," he says. "It makes me really happy that people are responsive and willing to try something new."
Other menu standouts include the Salted Cod and Chicken Fried Rice ($12) and the Boiled Pork Wontons ($12). Stuffed with pork and napa cabbage and served with black vinegar and chili oil, the wontons are surprisingly simple. "But once you top [them] with the scallions and cilantro, it becomes this whole different thing," Evans adds.
Find Crocodile Palace at 124 Cochlin Street in Traverse City. (231) 421-3555, crocodilepalace.com
Loco Boys Brewing Company
Traverse City
Six years: That's how long it took for Loco Boys Brewing Company to evolve from the germ of an idea into a full-fledged business. Traverse City's newest craft brewery and restaurant is officially up and running, slinging from-scratch Mexican food and unique beers from its space near Slabtown.
Perhaps above all else, Loco Boys Brewing is a love letter to owner Mike Mohrhardt's heritage. The name, he says, is both a play on the phrase "local boys" and a tribute to his Mexican grandmother. Other elements of the business, from a tap list of original beers heavily influenced by Mexican and California brewing styles to a scratch kitchen that focuses on authentic Mexican cuisine, also pay homage to the Mohrhardts' heritage.
On the Menu
Mole (pronounced MOE-lay, mole is a term used in Mexican cuisine to describe a type of sauce) appears twice on the current Loco Boys menu—first in an appetizer called Mole Bravas, which tops crispy potatoes with a mole poblano sauce; and second in the restaurant's flagship entrée, Enchiladas de Mole Poblano, described as "pulled chicken in corn tortillas, scratch mole poblano, with steamed rice and refried beans."
"That's one of the dishes that I'm most proud of," Mohrhardt says of the enchiladas.
On the beer side, you'll find creations like the Dirty Over the Shoulder, a golden milk stout that boasts all the rich, sweet, creamy, and coffee-tinged flavors of a stout beer, but that pours with a golden hue more associated with IPAs or amber ales. The well-rounded beer menu ranges from Mexican-inspired recipes (a Mexican lager, a habanero chocolate porter) to familiar staples (a variety of IPAs, an English brown ale).
Find Loco Boys Brewing Company at 901 W Front St. in Traverse City. (231) 252-2378, locoboysbrewing.com
1911 Restaurant
Petoskey
Named for its parcel's terraced descent down to Little Traverse Bay, the Terrace Inn and its attached eatery—now known as 1911 Restaurant—were first established when affluent banker William DeVol and his wife, Josephine, chose to expand their Bay View cottage property by purchasing the land behind it. Billed as a luxury of its time, their hotel opened in 1911.
Historical details are deliberate in the attached 1911 Restaurant. Housed in the 2,000-square-foot space that once served as the Terrace Inn's canteen, the eatery consists of an indoor dining room complete with historic buffet and seating, as well as a patio and covered terrace, all of which encompass the flavor of an early 20th century meal.
On the Menu
Helmed by executive chef Andy Carlson, the restaurant's menu rotates seasonally and features regional American recipes designed to please a diverse clientele. For Carlson, this means simple plates prepared to the highest possible standard. Of these, the Maple-Planked Whitefish ($33) is a standout, which chefs encrust in parmesan and serve alongside duchess potatoes with lemon and house-made caper aioli.
The Great Lakes Walleye ($35), is another bestseller, which is sourced from John Cross Fisheries and crusted in crispy lemon-panko with lemon beurre blanc and vegetable risotto. Carlson also underscores the signature Schnitzel and Spaetzle ($35), which pairs pecan-crusted chicken breast with root vegetables and local cherry gastrique.
Unlike their 20th-century counterparts, modern diners enjoy a cocktail or glass of wine with their meal, courtesy of the subtle but well-stocked bar installed in 2007. In the summer months, the eatery also offers live guitar music on the terrace.
"This is a destination for people to spend some time entertaining guests, having conversations, and actually enjoying their food," says Carlson.
Find The Terrace Inn and 1911 Restaurant at 1549 Glendale Ave. in Petoskey. (231) 347-2410, theterraceinn.com
Kingsley Inn
Kingsley
Sometimes a name just sticks. Even after the Kingsley Inn was sold in 2020 and was briefly renamed the Judson Market and Restaurant, the place was still known to locals by its old name—or its nickname, KI, for short.
That name is back for good. Today, new owners Brian McAllister, his wife Laurie Bouwman, and their son Max have reopened the new/old Kingsley Inn. The restaurant had its first day just in time for the St. Patrick's Day crowds on March 17, offering the same high standards—and some menu favorites—that can be found at the McAllister family's Hofbrau Steak House and American Grille in Interlochen.
"There are always some tweaks, but by and large, [we had] a very successful opening," Max says of the restaurant's unveiling. "We had a great response from the community. Off the top of my head, I'd say we served about 250 people."
On the Menu
The KI menu is described by Max as "elevated home cooking" and "99 percent from scratch."
Diners can expect to see Hofbrau dishes like the Mile High Ribeye, topped with haystack onions and served with fried smashed potatoes and garden vegetable; or the slow-roasted Half Slab of Ribs, dipped in house marinade, char-grilled to order, and then covered with house-made BBQ sauce. Or choose KI's Homemade Meatloaf with from-scratch beef gravy or the Loaded Mac & Cheese, heavy with bacon, ham, and homemade cheddar mac sauce.
You'll also find sandwiches (the best Reuben!) and yummy apps, including Irish Nachos, aka crisp waffle fries with beer cheese and bacon.
The full-service bar features eight craft beers on tap, a robust wine list, and a sophisticated selection of hand-crafted cocktails, like the Lavender Lemongrass Martini and the Traverse City Cherry Mule.
Find the Kingsley Inn at 211 East Main St. in Kingsley. (231) 263-8128.
Burke's Waterfront
Cadillac
With its extensive American menu, lakeside setting, and friendly service, Burke's Waterfront is a popular stopover for hungry tourists motoring along Route 115 through the outskirts of Cadillac.
The dining room windows afford panoramic views of Lake Cadillac; an outdoor deck, popular in the summer and fall, brings customers closer to the water's edge. Guests enjoy frequent sightings of wildlife, including eagles, otters, muskrats, and jumping fish.
"The lake is busy all year," says Mary Burke, who opened the nautical-themed restaurant with her late husband, Larry, nearly four decades ago.
That longevity for a restaurant is no easy feat. Burke attributes the casual restaurant's success to that extensive menu—"there's something for everyone."
On the Menu
The restaurant's hearty breakfasts—everything from overstuffed country omelets to eggs benedict to lumberjack-inspired eggs, meat, and sides—have cultivated a loyal following of locals, hunters, snowmobilers and boaters, as well as the after-church crowd on Sundays.
The lunch and dinner menus are a smorgasbord of American classics, including various hamburgers, Reuben, patty melt, classic club, Monte Cristo, and wraps. Entrees offer chicken, shrimp, seafood, and pasta dishes. And then there are salads and a selection of Mexican fare with burritos, enchiladas, tacos, and fajitas.
The menu standouts, known as the "Lumberjack's Choice," are the prime rib—fresh every day—and the steaks, which include a 12-ounce NY strip, a blackened 14-ounce ribeye, and an eight-ounce sirloin. The prime rib is hand-cut, marinated by hand, and slow-roasted in low temperatures.
The seafood offerings, "Neptune's Net," include maple-glazed salmon, herb-crusted walleye, Michigan whitefish (from Lake Superior), and jumbo Gulf shrimp.
Noteworthy, too, is a selection known as "Lola's Favorites." Lola was Mary Burke's mother-in-law, whom she describes as a fabulous cook. The recipes were Lola's, and choices include Country Fried Steak, Roasted Turkey Dinner, Roasted Beef Dinner, and "To Die For" Liver.
Find Burke's Waterfront at 2403 Sunnyside Dr. in Cadillac. (231) 775-7555, burkeswaterfront.com
Trending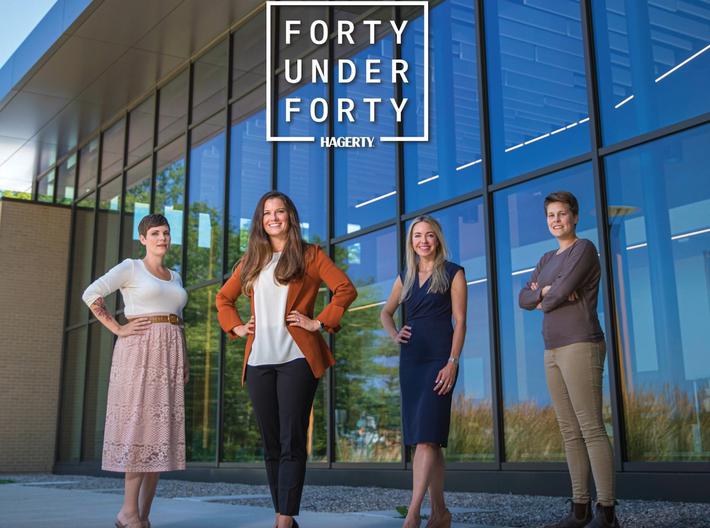 Nominations Now Open for the Hagerty/TCBN 40Under40
For 17 years, the Traverse City Business News, sister publication to Northern Express, has been celebrating the young move...
Read More >>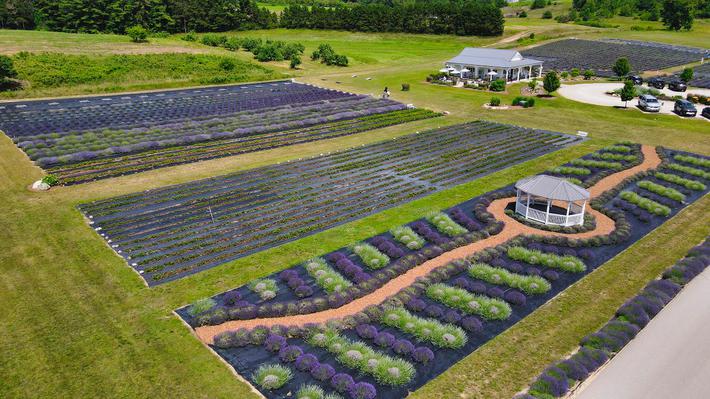 A Secret Garden
Sshh! This one is for your eyes only. The Secret Garden at Brys Estate has opened for the season, and it's time to c...
Read More >>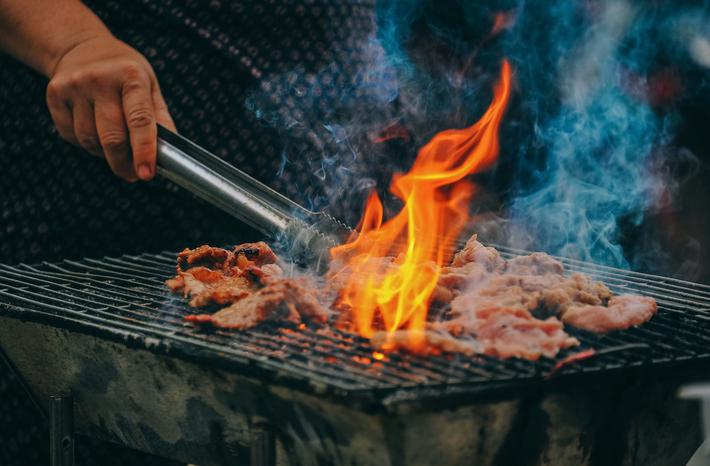 What's Cooking at Shady Lane
Celebrate your dad at Shady Lane Cellars' Father's Day Cookout. Offering a brat and Gruner Veltliner pairing f...
Read More >>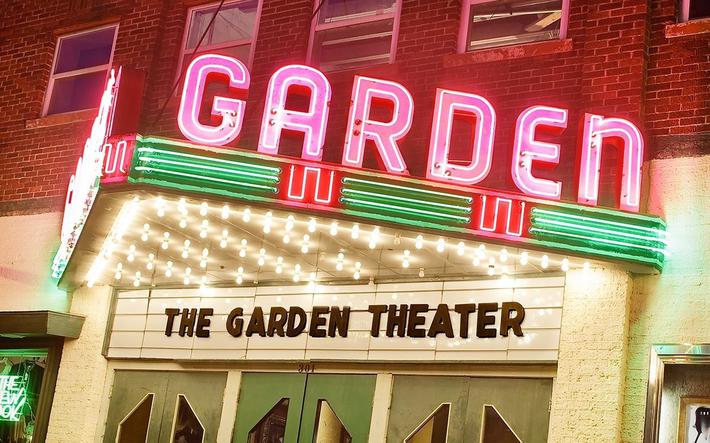 48 Hours in Frankfort
Roll the cameras—the Frankfort48 Film Contest is full of action this weekend! The contest is the trial grounds for t...
Read More >>