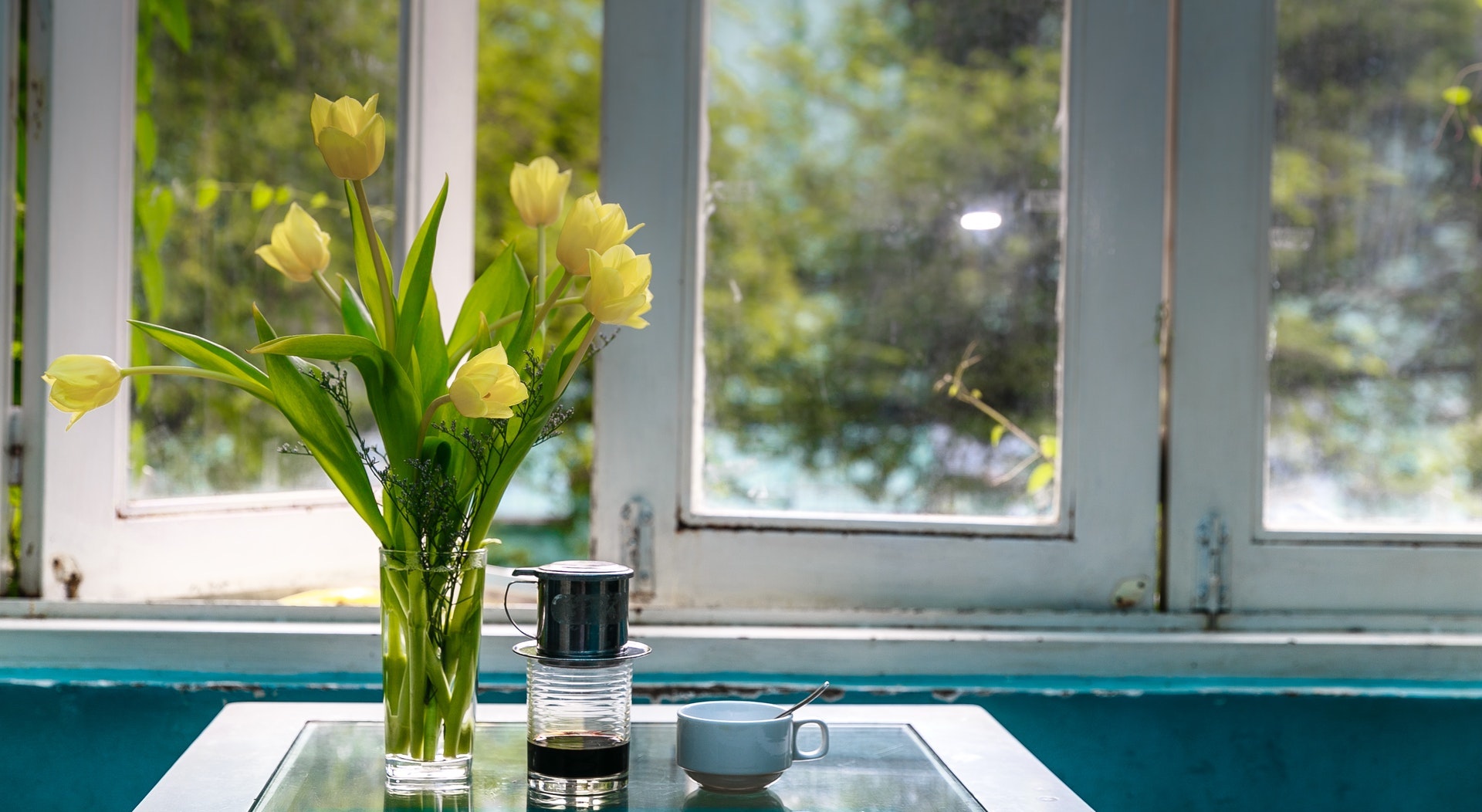 Where to Eat Now: Your Spring Restaurant Guide
Steak, shrimp, maple syrup, and so much more
Loosen your waistbands and tuck in your napkins—it's time to take a look back at the eateries featured in Northern Express since our last Restaurant Issue. While the menus may have changed, the great food and hospitality have not. And with the weather warming up, you may even be able to enjoy some al fresco dining among the spring blossoms. Bon appétit!
Vernales
Harbor Springs
The No. 1 steakhouse in Michigan—according to MLive (and a vocal cadre of Northern Express readers who named its Tomahawk Ribeye to our first Iconic Eats list)—is nestled in Harbor Springs, serving up award-winning Wagyu beef just past the intersection of M-119 and Powell Road. Vernales opened its doors in May 2014, and according to Joe Guthrie, co-owner and director of operations, business has been going gangbusters ever since.
"The most important thing to us was that we were a restaurant for everybody," Guthrie says. "We have burgers and wings, and then we also have the best steaks you can buy. [Guests] will come one night, and they'll sit in the Wine Cellar. Another night, they might just belly up to the Sports Bar. And then when their family comes to town, they make a reservation and go sit in the Chop House."
On the Menu
While the variety keeps regulars returning, it's Vernales' reputation for steak that so many first-time guests come to experience. The two steaks that catapulted Vernales to fame were the 16 oz Kansas City bone-in strip and the 30 oz Tomahawk bone-in ribeye, both American Wagyu dry-aged chops. The steak menu is balanced with an Angus New York Strip ($39.95) and a Japanese A5 strip loin ($92.95), which Guthrie says is "literally the best beef you can buy."
For those who don't eat red meat, the seafood dishes offer just as much star power. Guthrie says the sautéed Lake Perch is their top seller, followed by Alaskan King Crab "as big as your wrist," and the Angry Arrabiata, which pairs a seafood medley with a spicy tomato spaghetti.
Find Vernales at 3018 M-119 in Harbor Springs. (231) 242-4777, vernales.com
Argonne House
Charlevoix
Charlevoix's Argonne House, christened in 2020, is the present-day iteration of the Argonne Supper Club, the much-lauded shrimp house and the longest family-owned restaurant in Charlevoix County.
Today, the Argonne House is both new and not-so-new: it honors its namesake and its traditional shrimp dinners, and its meticulous exterior renovation stays true to the original 1925 design. It also offers new dishes, fresh looks at old favorites, and a perfect spot for locals to gather for a night out on the town.
On the Menu
Shrimp, faithful to the original recipe, still accounts for 70 percent of the dinner sales: steamed, deep fried in a tempura batter, or mixed. Accompaniments still include the same red and yellow sauces, German-style baked bread, and traditional coleslaw. (Another item from the old Argonne will return in fall 2022: fried bread with house-made maraschino cherry jelly.)
But the updated Argonne House menu has plenty to satisfy other tastes: walleye, perch, and lobster; ribs in house-made BBQ sauce; a 10 oz. burger with the works; and Mary Taylor's baked cannelloni. Weekly specials include Thursday's 10-piece shrimp dinner, Friday's fish fry, and Saturday's surf and turf. The 14" Neapolitan-style pizzas, made with Fustini's garlic oil, are just the right size for two.
And for dessert, the house favorite is the bread pudding, with enticing variations, including lemon-poppy, turtle, and Black Forest.
Patrons can enjoy the large outdoor patio for al fresco dining, in season, shaded by two 150-year-old maple trees. A drive-through take-out window in the back of the building, originally a response to COVID, remains for customer convenience, and in-town deliveries are available, depending on staffing.
Find the Argonne House at 11929 Boyne City Rd. in Charlevoix. (231) 547-9331, argonnehouse.com. Reservations recommended.
Lil Bo
Traverse City
Established in 1932 and operated for years as Little Bohemia, Lil Bo had been closed and shuttered until owner Jenni Scott and several family members purchased the landmark tavern and reopened it in July 2021.
Jenni and her sister Lisa Scott are majority owners, along with their parents, Doug and Marge Scott, and Lisa's husband, Matt Gaffy. The chance to recreate Lil Bo's laid-back atmosphere in the central neighborhood where the Scott sisters grew up is like a dream come true. Now, the quintessential neighborhood bar moves toward its centennial with a new family, new menu, and longtime legacy for doing the locals proud.
On the Menu
Betty's Cowgirl Chili is a six-time winner in the downtown chili cook-off competition. Its blend of pulled pork, beef, bacon and three types of beans provide some sweet heat for chili-choosers. There's always a warming soup of the day, and regulars know to stop in on Friday for Scott's Nantucket Chowder.
There are a half dozen different po'boys on the menu to choose from. Two of the most popular are Will's Shrimp Po' Boy featuring Guinness beer-battered shrimp dressed with homemade remoulade, lettuce and tomato, and the Meatloaf Po' Boy with a hefty slab of homemade meatloaf bathed in a tomato glaze and topped with grilled onions.
For dedicated carnivores, seven burger selections are available. Each is a 1/3 pound of fresh ground chuck sourced from Burritt's Market across Front Street. Served on a grilled Hawaiian bun with chips and a pickle, the Olive Burger is topped with melted creamy provolone, lettuce, tomato, and pickle. It's a fistful of flavor, especially when paired with the optional waffle fries.
On the appetizer side, the NOLA Brussels are shaved Brussels sprouts with bacon, sultanas, brown sugar, almonds, and a splash of NOLA cane vinegar. Beau's Badass Nachos start with a bed of freshly baked homemade tortilla chips smothered with ques blanch and pulled pork, then topped with corn salsa, candied jalapeños, and sour cream.
Find Lil Bo at 540 West Front St. in Traverse City. (231) 421-3100, lilbotc.com
Maple + Batter
Bay Harbor

When the Original Pancake House, a Bay Harbor fixture for over 20 years, closed its doors due to the state's early pandemic orders, a group of like-minded family and friends stepped in to execute their vision of a breakfast and brunch-style eatery.
The result is an eatery that boasts the energetic buzz of a sophisticated urban pop-up but is grounded with the expert-driven long-range planning suitable to a venture that's meant to last. Simply put: Maple + Batter is here for the duration.
On the Menu
Head chef Aaron Finner is committed to making Maple + Batter "the best brunch spot around." He makes sure the classics and fan favorites are always expertly prepared—and then brainstorms with staff to develop interesting, and flavorful, items to keep guests surprised and delighted. To put a new twist on a classic dish, for example: Finner's Bay Harbor Benedict adds roasted tomatoes to the traditional recipe, while sweet potato maple hash, with onion, red pepper, and choice of meat, elevates expectations.
Griddle choices, all based on the eatery's official (and delectable) maple batter recipe, include pancakes, French toast, and waffles. The flapjacks, their crispy edges rimming the circumference of a dinner plate and yielding to a tender center, round out the griddle selections. Enjoy them all with real maple syrup, fresh berries, candied pecans, or chocolate. (Or mix and match.)
All baked goods are fresh daily. Try the signature maple bacon muffin with a brown sugar crumble top. Grab it to go with a cup of freshly ground coffee from Leelanau Coffee Company. Or add an egg to punch up the carb/protein ratio. For quiche aficionados, the mushroom truffle quiche, wrapped in its own crust, combines creamy eggs and melted Gruyere with a wild mushroom mix, blades of fresh rosemary, and a finish of truffle oil.
After 11am, choose smash burgers (beef sourced from Halperns' in Kalamazoo), served with the works; a BLTC (the "C" stands for cheddar); or a roasted beet and feta salad with a nicely balanced vinaigrette. Weekly specials, plus plenty of sides and add-ons, make choosing difficult. It's probably best to visit regularly.
Find Maple + Batter at 4165 Main St. in Bay Harbor. (231) 753-2122, mapleandbatter.com
New Bohemian Café
Northport
Tucked behind sunset-orange doors on Waukazoo Street in Northport is a 1,000-square-foot space filled with the scent of fresh coffee and warm pastries.
Owners Amy and Kevin Murphy took the leap to restaurant ownership somewhat unexpectedly in 2018 when the property on Waukazoo Street went up for lease. After opening in 2019, weathering the pandemic, and shifting from a grocery, deli, and wine model to a breakfast, lunch, and coffee joint, they've turned the café into a neighborhood gem.
On the Menu
The Kev McMurphin is a top seller on the breakfast menu, the café's take on the famous McDonald's sandwich but with upgrades like chili-garlic mayo and hashbrowns to complement the classic sausage, egg, and cheese combo. The house-made NewBo Cinnamon Roll is a big hit for those with a sweet tooth, and bagels from Bubbie's Bagels in Traverse City make for the perfect to-go meal.
No morning is complete without a cup of coffee, and it is here that New Bohemian Café shines. Guests can enjoy a standard espresso or level up to a cortado (half espresso, half milk with a touch of foam) or an Americano. Two of the more creative offerings on the menu include the Honey Cardamom Latte and the Vanilla Cinnamon Latte, both of which offer the perfect mix of sweet and spice to brighten up your morning.
At lunchtime, the Turkey Sandwich (roasted turkey, bacon, dill Havarti, lettuce, tomato, red onion, and cucumber with pesto mayonnaise and honey mustard) reigns supreme. Close contenders for the customer favorite include the Italian Sandwich stacked with savory meats and the Figgy Piggy, a prosciutto, fig jam, and brie special that made the jump to the full-time menu.
The café is currently open from 8am to 2 pm seven days a week, with breakfast served all day alongside pastries and lunch options. This summer, be sure to keep an eye out for their 1960's Volkswagen coffee bus, likely to be found at the Omena Bay Country Store, which is planned for a 2022 reopening and will be operated by the Murphys.
Find New Bohemian Café at 110 S Waukazoo St. in Northport, (231) 386-1034, newbohemiancafe.com
Artisan
Traverse City
What has been built inside the former Holiday Inn West Bay—now Delamar Traverse City—is worlds away from what those of us long-time Traverse Citians would recognize. The interior of Artisan has a warm, golden glow to it, offset by the bright blue waters of West Bay beckoning just beyond the windows. The vibe is decidedly classy without feeling stuffy whether you're in the lounge, the dining room, or enjoying the sunshine out on the bayside patio.
"It's a place where you can come in and enjoy a really fantastic meal, have some high-quality service, and never feel like you're out of place," General Manager Brandon Sheldon explains.
On the Menu
When it comes to dining, the restaurant is open for weekend brunch, weekday lunch, and dinner seven nights a week. For your first course this spring, try the grilled asparagus appetizer. This seasonal beauty features a white pesto, lemon olive oil, and grated walnuts.
Next up is the hanger steak. This is an item Artisan always keeps on the menu, however it may be prepared, as a hanger offers a great cut of meat for a great price. This spring's iteration is Wagyu beef accompanied by watercress, fries, and a tangy shallot sauce. If you're not a red meat eater, we recommend the halibut, complete with pea and fennel puree, crispy yukon gold potatoes, and a lemon beurre blanc finish.
Finally: dessert. Artisan's in-house pastry team bakes up some delicious treats, including a fluffy vanilla cheesecake that goes above and beyond with sea salt and caramel. (Is your mouth watering yet?) While you're there, be sure to sample from a robust wine list, multiple Michigan beers on tap, or Artisan's signature cocktails.
Find Artisan inside the Delamar Traverse City hotel at 615 E Front St. in Traverse City. (231) 421-2150, artisantc.com
Blue Fish Kitchen + Bar
Manistee
Blue Fish Kitchen + Bar occupies a century-old building overlooking the Manistee River Channel that flows from Manistee Lake into Lake Michigan. When you walk inside, General Manager Talia Miller says you'll experience "a little mix of old and new." The interior has beautiful woodwork, tin ceilings, brick pillars, a cement-top bar, and an industrial-chic staircase leading to the upper level.
On warm days, an outdoor patio overlooking the waterway is set up for fresh-air dining. You could almost reach out and grab a fish heading toward the big lake…and if a fresh catch is your cup of tea, Blue Fish is the place. "We have a really great catch-and-cook option," Miller tells us. "If you were to go out on a charter [fishing boat], you would be allowed to bring in your own fish and we would prepare it."
On the Menu
On the appetizer side, Miller says many folks go for the Warm Smoked Fish Dip, which is topped with melted cheese and served with crostini. Two recent additions to the menu include a pierogi with bacon and caramelized onions for a "sweet and savory flavor" and an ahi tuna salad marinated with citrus-infused ponzu sauce.
When it comes to entrées—beyond, of course, your own catch—there are a few fan-favorites. "One of our house specialties that will remain on the menu forever is the Champagne Chicken," Miller says. "It has light dredging on it, is pan fried, and then served with a parmesan risotto, champagne cream sauce, and whichever seasonal vegetable we are using."
The other go-tos are the Grilled Salmon (fresh caught and chargrilled) and the Shrimp Thai Curry. The latter—featuring wide rice noodles, veggies, and a peanut coconut curry sauce—is gluten free, dairy free, and can be made vegetarian without the shrimp.
After all that—if you still have room—the cheesecake is the restaurant's top-selling dessert. (It's also the chef's traditional family recipe.) Miller says this classic, New York-style cheesecake is cut into "very generous" pieces and topped with your choice of raspberries, blueberries, or strawberries.
Find Blue Fish Kitchen + Bar at 312 River Street in Manistee. (231) 887-4188, bluefishkitchenbar.com. Reservations recommended.
Trending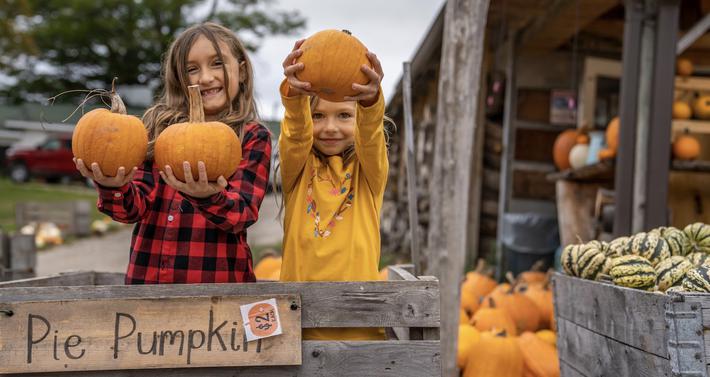 Seven Fall Festivals and Celebrations Around the North
If you ask us, it's impossible to beat the beauty of fall in northern Michigan. Vibrant-hued trees, glowing sunsets,...
Read More >>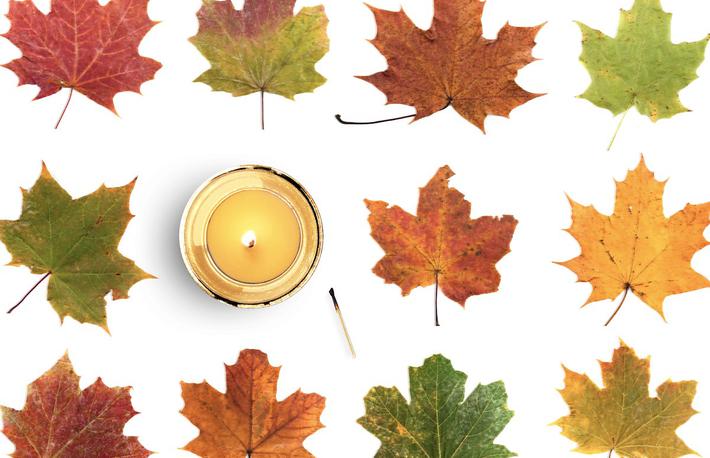 All the Scents of Fall
With the equinox behind us, it's time to go all in on autumn. Traverse City Candle Co. has done just that with their...
Read More >>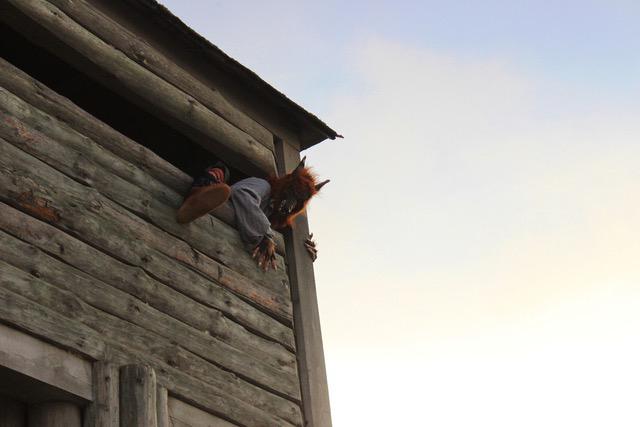 A Night at Fort Fright
This is not your typical haunted house or trail! Make your way through Fort Fright, an 18th-century fort and fur trading v...
Read More >>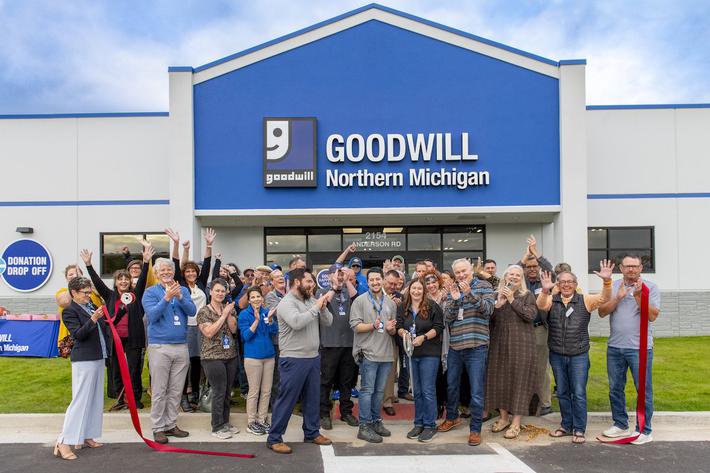 Goodwill Gets New Digs in Petoskey
This past week, Goodwill Northern Michigan opened a new Goodwill store in Petoskey at 2154 Anderson Rd., which replaces th...
Read More >>