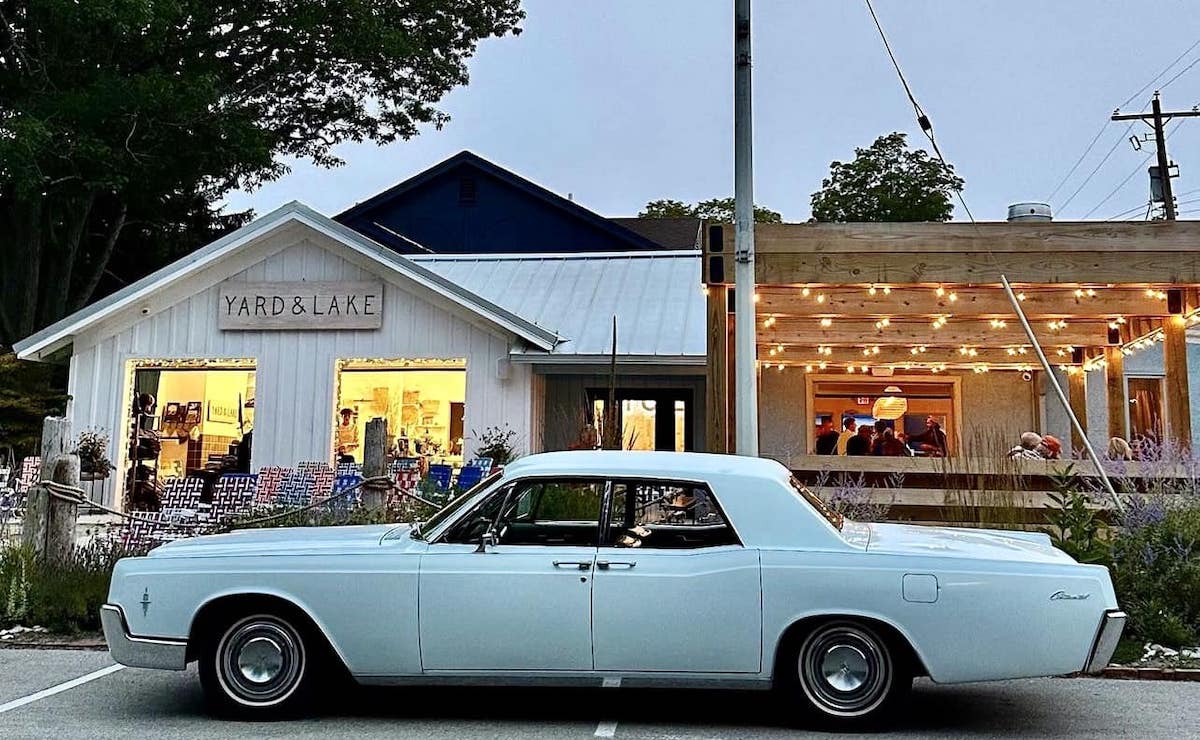 Where Old and New, Renovation and Regeneration, Meet
Step inside (or outside) Northport's Yard & Lake
Something's been blooming on the corner of Northport's Mill and Third streets, and it's not just the gardens. Yard & Lake, an eclectic, quirky, wonderfully inventive collection of spaces and experiences, is the result of a four-stage business plan, thoughtfully planned out over the last five years.
Emerging from a repurposed 1920's gas station and garage, Yard & Lake is the brainchild of visionary team Shawn Santo and Kevin Borsay. The Detroiters have backgrounds in design, art, architecture, and urban planning, among other things, and they have had an outsized impact on the restoration and repurposing of buildings and materials in their hometown of Detroit.
They found Northport to be a magical place with untapped potential. "Northport reminded me of Detroit in the 1990s, with a lot of vacancies and underutilized buildings," Santo explains. "Our passion and our mission are to use underutilized spaces."
Phase 1 & 2: The Reno and the Shop
Yard & Lake's journey began with the renovation of the 1,000-square-foot property, which had most recently been the North End Eatery & Pizzeria from 2011-2017. This included refurbishing the courtyard, adding ecological gardens with generational planting beds (wherein "plantscapes are utilized to support biodiversity, absorb and filter rainwater and create naturalistic perimeter borders"), and the conversion of the North End guest house. The guest house can be rented via Airbnb—check out @northend_guesthouse on Instagram for a peek at the renovation process.
A mural by artist WC Bevan, whose work can be found in Memphis, New York, and Detroit, completes the space. We're told Bevan needed a four-hour dune walk for inspiration, and upon his return, the design just flowed automatically.
Then came Yard & Lake's clever logo- and lake-themed boutique. The gift shop is home to many treasures, but our favorite find is Hidden Toys, a store-within-a-store concept for kiddos.
"It's called Hidden Toys, because it's 'hidden' behind a door made of nautical rope at the back of Yard & Lake," Santo told The Leelanau Ticker, sister publication to Northern Express, last summer. "Kids can ring a ship bell next to the door at kid height, and we will welcome them in. We placed the bell about three feet high."
Phase 3: The Food and the Drink
Newly opened in June is the Yard & Lake craft cocktail bar and small plates eatery. The interior, open to the outside with sleek garage-style doors, is flooded with light, tactile surfaces, and modernist décor. Chicago-made bar stools in a white glittery Naugahyde—a beautiful splurge—face a wooden bar made from repurposed old-growth lumber saved from a historic Detroit building and resting atop a base of decorative cement blocks. (Tables, too, are fashioned from reclaimed lumber.) The back bar features a wall of raw-cut white marble tiles, and the cement floor is the restored original.
Step outside under the beer garden pergola with specially-designed Airstream service bar for American-style al fresco. The entire outdoor space is dotted with aluminum webbed lawn chairs in gorgeous colors. Remember those? Well, they're back and they're for sale, if you want to take one home with you.
Craft cocktails, created by TC native Roman Albaugh (owner of The Bartending Co. and co-founder of Audacia Elixirs) are as fresh as can be, with an array of botanicals, including flowers from Yard & Lake's own gardens. The Y&L Margarita is tequila and lime, of course, but punched up with honey, grapefruit, and orange juice. The Rose Street Martini blends gin with Peychaud's bitters, Italicus liqueur, sugar, and grapefruit. And the Blueberry Lavender Mojito has garnered high praise on social media.
You'll also find fine local wines from Brys Estate, Mari Vineyards, Baia Estate, Bonobo Winery, and BOS Wine, plus hard and soft ciders and a nice selection of beer—local, downstate, Delaware, Czech Republic—alongside the old-school classics beloved by Michiganders: Stroh's, Hamm's, Altes, and Molson.
On the food side, the menu has evolved over the summer, highlighting fresh local ingredients: cheese boards featuring award-winning chevre, made from Idyll Farms pasture-raised Certified Humane® Alpine farmstead goat milk, (where the goats are treated like family), served with locally-sourced accompaniments. Seasonal salads, called Little Jewels, were resplendent with strawberries in early summer, then cherries with almonds, and now blueberries and peaches, all mixed with greens from local growers.
Just added, visitors will find grilled smash burgers and brats served on the patio. Fresh rustic pies, made with Leland fruits, hit the sweet spot. And because it's still officially summer, there are floats made with Rock & Rye Faygo, root beer, and limited-edition Vernors Black Cherry soda.
To supplement the on-site fare, Yard & Lake has teamed with Taqueria Mosqueda every Tuesday, Friday, and Saturday, starting at noon until evening. The owners, hailing from an area northwest of Mexico City, are purveyors of truly authentic Mexican street food—including the only handmade tortillas on the Leelanau Peninsula. Santo describes the addition of Taqueria Mosqueda as a "smash hit," and it's not unusual for the truck to sell out.
Phase 4: The Events
As Yard & Lake continues to expand their offerings, expect great entertainment thanks to their recently acquired music license. Hear Elizabeth Landry on Sept. 2 and 9, and welcome DJ Ras Marco's reggae and Latin sounds in September and October (dates TBD).
In September, Elk Rapids' Ryan Mateling will bring his AIKO food truck for two Y&L appearances. Enjoy Japanese street food, Izakaya-style, (the Japanese version of small plates) using traditional methods, with inspiration from world cuisine.
You can bet that Oktoberfest, Y&L-style, will be something to remember, and not just for the handmade bratwurst and Peninsula Winery ciders.
But wait—there's more! Santo teases that a chefs series with pop-up suppers and small cooking classes, wine tastings, visiting artists, music, special events, and venue rentals will keep staff busy. (Weddings and engagement parties are also an important part of the Yard & Lake business, and Santo says brides are loving the venue.) The North End guest house, with the gorgeous Bevan mural, has an upstairs rental, and the lower level will house the chefs, artists, and musicians who come to Yard & Lake.
A winter schedule has yet to be decided upon. January through March is a slow time, especially at the tip of the peninsula.
"We'll decide if we'll stay open on weekends or hibernate, deep clean, and rest up," Santo says. But this entrepreneur is already thinking: "There's a fireplace in the store," she says. "We'll watch closely and [see if] there are enough people to support [Y&L in the winter.]"
Don't be hindered by the lack of phone numbers. Cell service at the top of the peninsula is patchy, so use the website for communication, and follow Yard & Lake on Instagram (@yard_and_lake) and Facebook (@yardandlake) for announcements and upcoming launches. Find Yard & Lake at 215 Mill St. in Northport. yardandlake.com
Trending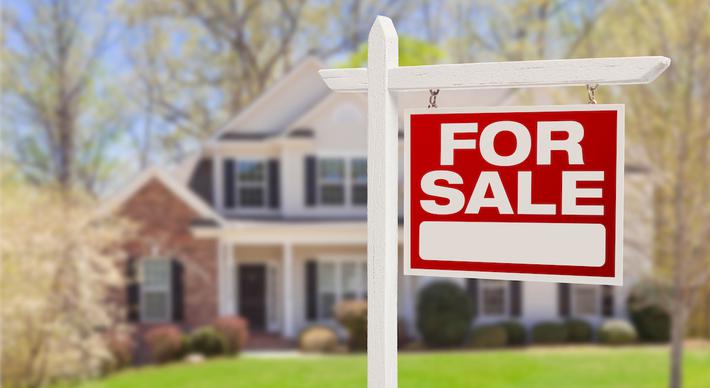 From Frenzy to Focus: Northern Michigan's Real Estate Update for Fall 2023
High-interest rates coupled with a lack of home listings have made for an interesting year in real estate. Northern Expres...
Read More >>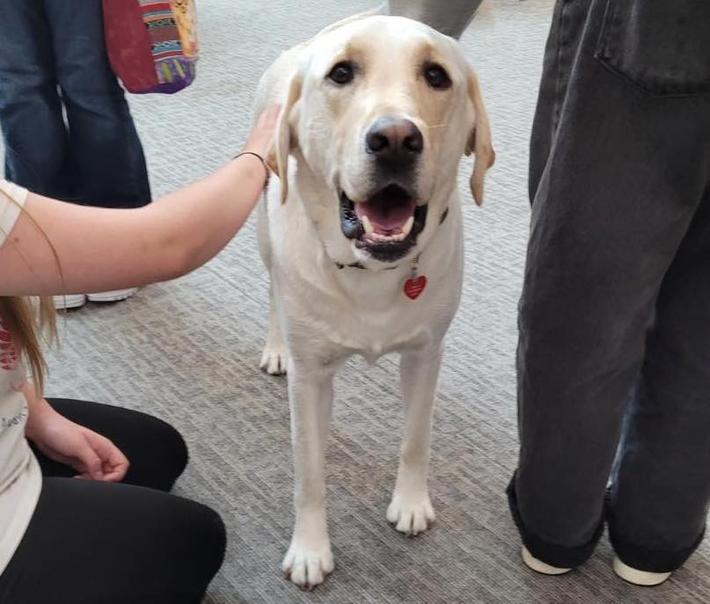 Pups on Campus
Traverse City West Senior High has brought on a very good boy as their newest staff member for the 2023-24 school year. Me...
Read More >>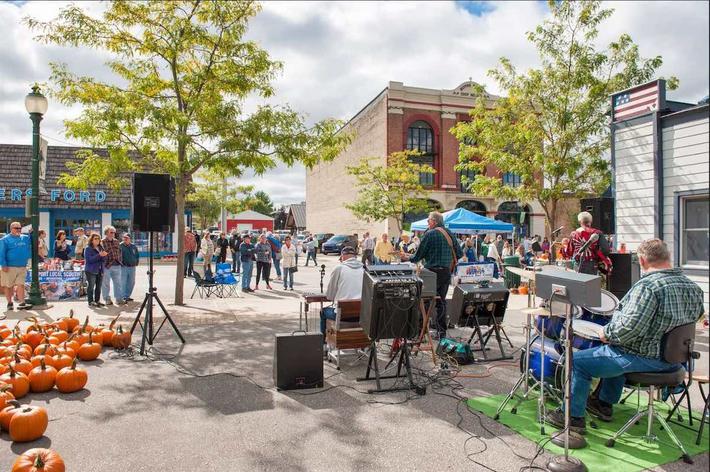 Celebrate the Harvest in Boyne City
Welcome to the season of harvest festivals! The days are getting shorter, the nights (and days) cooler, and it's tim...
Read More >>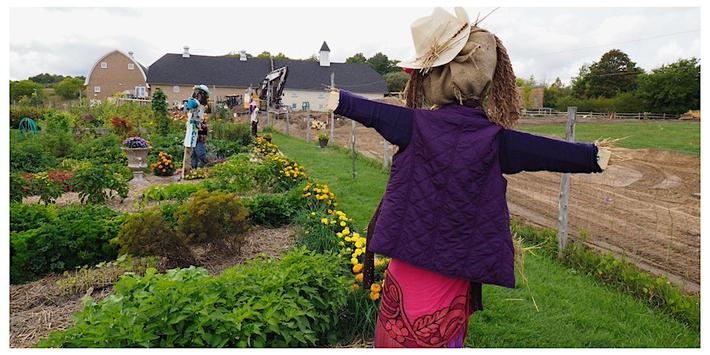 Scarecrow Szn
It may not be "spooky szn" (as the kids call it) just yet, but it does seem like it might be scarecrow szn. Th...
Read More >>