12 cool winter concerts

The off-season may be devoid of outdoor music festivals in our neck of the woods, but that just means you've got more time to hop in the car and head downstate for a show at one of Michigan's big venues. Get your tickets now, because these are poised to become some of the coolest concerts of the winter.
1. Reel Big Fish, Anti-Flag: Jan. 12 at the Royal Oak Music Theatre.
Huntington Beach ska-punk band Reel Big Fish slid into the mainstream on the plaid coattails of California ska contemporaries like Sublime and No Doubt, then carved out a solid name for itself on its own merit. For this Royal Oak show, the band will be sharing the stage with energetic Pittsburgh anti-war punkers Anti-Flag. Tickets: royaloakmusictheatre.com.
2. Kings of Leon, Deerhunter: Jan. 22 at the Fox Theater in Detroit.
KOL are arriving in Detroit as part of their "Walls" tour, promoting their seventh studio album of the same name and its first singles, "Waste a Moment" and "Around the World"; the multiplatinum band could easily pack a stadium at this point, which is why it's cool they'll be doing this more intimate performance at the Fox. Atlanta noise-rockers Deerhunter will open. Tickets: olympiaentertainment.com
3. The 2017 Ann Arbor Folk Festival: Jan 27-28 at University of Michigan's Hill Auditorium in Ann Arbor.
To best recapture that summer-fest feeling (albeit indoors), check out this annual fundraiser for popular A2 venue The Ark. This year's lineup brings in a diverse range of folk-based acts, from the pop of headliner Jenny Lewis to actor/musician Kiefer Sutherland's country-rock and the Appalachian sounds of the Corn Potato String Band. Both days are worth attending, so make a weekend out of this one. Tickets: theark.org.
4. Scott Bradlee's Postmodern Jukebox: Jan. 27 at the James W. Miller Auditorium in Kalamazoo.
Bradlee is the musical curator of this ever-rotating roster of eclectic instrumental talent and vocalists that takes current hit tracks and rearranges them into songs of another era, such as their uber-catchy version of Miley Cyrus' "We Can't Stop" turned into an unexpected 1950s doo-wop tune. This is one outfit with a lot of buzz behind it, and it's actually more than worth the hype. Tickets: millerauditorium.com.
5. The Lumineers, Andrew Bird and Margaret Glaspy: Jan. 26 at Van Andel Arena in Grand Rapids; Jan. 27 at The Palace of Auburn Hills.
Indie-folk band The Lumineers' "Cleopatra" world tour is well underway, with two stops planned in Michigan, both including support sets from Bird and Glaspy. Skillful singer-songwriter Bird is just as compelling of a draw as The Lumineers themselves; Glaspy is more of an acquired listen with her sometimes harsh garage rock efforts. Tickets: vanandelarena.com, palacenet.com.
6. 2017 Winter Jam Tour Spectacular: Feb. 11 at The Palace of Auburn Hills.
This multiartist extravaganza, appropriate for all ages, is set to showcase some of the biggest current names in faith-based rock, pop, rap and singer-songwriter acts, from headlining rockers Thousand Foot Krutch and Dove Award-winners Tenth Avenue North to groundbreaking hip-hop artist Andy Mineo, popular "American Idol" finalist Colton Dixon, and Grammy nominee Britt Nicole. Tickets: palacenet.com.
7. Run the Jewels: Feb. 18 at the Royal Oak Music Theater.
The sounds of two states represent in Run the Jewels, the battle-rap pairing of New York rapper-producer El-P and Atlanta rapper Killer Mike. The duo released their debut eponymous studio album to critical and fan acclaim and followed it up with 2014's "RTJ2," another collection of heavily aggressive, confident tracks that appeal to fans of both rap and EDM. Tickets: royaloakmusictheatre.com.

8. Game of Thrones Live Concert Experience: Feb. 20 at The Palace of Auburn Hills.
If you love the epic HBO series "Game of Thrones," based on the books by George R.R. Martin, then this is your trip — you'll get to hear the show's equally grand and ambitious score as conducted by its composer Ramin Djawadi, with a full orchestra, choir and soloists bringing the show's sounds to life underneath screens showing immersive video clips of the show itself. Tickets: palacenet.com.
9. Panic! at the Disco, MisterWives and Saint Motel: March 10 at The Palace of Auburn Hills. Detroit is one of 35 cities on Panic!'s current tour, during which you'll hear tracks from the band's latest album, "Death of a Bachelor," including the hot single "LA Devotee," which was the subject of a dark and complex music video starring Noah Schnapp from "Stranger Things." New York indie-pop band MisterWives will open, along with Los Angeles alternative art-rockers Saint Motel. Tickets: palacenet.com.
10. Miranda Lambert, Old Dominion and Aubrie Sellers: March 19 at Van Andel Arena in Grand Rapids.
Lambert will be rolling into Grand Rapids in March in continued celebration of her reign as County Music Association female vocalist of the year, promoting her new double album "The Weight of These Wings." Supporting Lambert as openers will be Nashville five-piece Old Dominion and barbed-wire country singer Sellers. Tickets: vanandelarena.com.
11. Regina Spektor: March 23 at The Fillmore in Detroit.
A staple of today's anti-folk scene, Russian-born New Yorker Spektor blends indie-rock, poetry and piano to create her eclectic and unique sound, which has taken more of a pop turn on her latest set, "Remember Us to Life." She's been poised for a major U.S. breakthrough for a couple of years, so see her now in this smaller venue while you still can. Tickets: thefillmoredetroit.com.
12. Experience Hendrix: March 23 at the Fox Theater in Detroit.
Guitar fans will be lining up for this tribute to guitar great Jimi Hendrix (sponsored by guitar maker Fender) that brings together some of the best guitarists on the scene, including Buddy Guy, Kenny Wayne Shepherd, Jonny Lang, Noah Hunt, Beth Hart, Ana Popovic and Zakk Wylde, who will be performing Hendrix favorites like "Voodoo Child (Slight Return)" and "Purple Haze." Tickets: olympiaentertainment.com.
Trending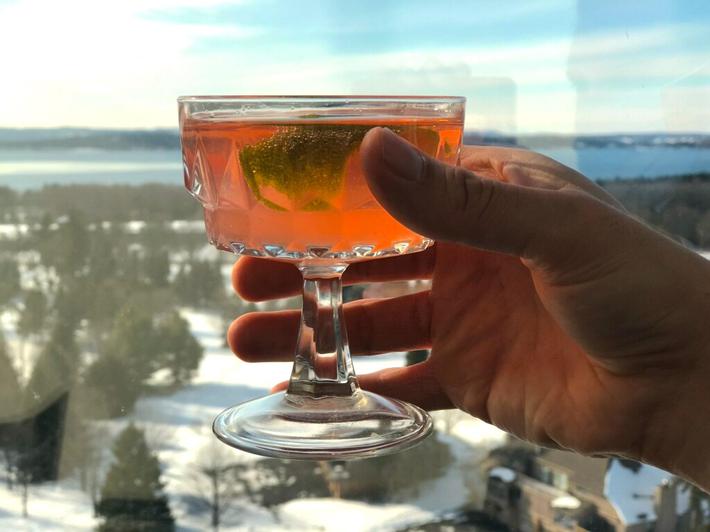 Tiny Pink Bubbles
Hey, ladies, do we have the pink drink for you: Aerie's Tiny Pink Bubbles. With a taste and body as delicious as its...
Read More >>
The Power of Our Example
Every new president faces a daunting array of problems, but 2021 will go down in the history books: Our country is under s...
Read More >>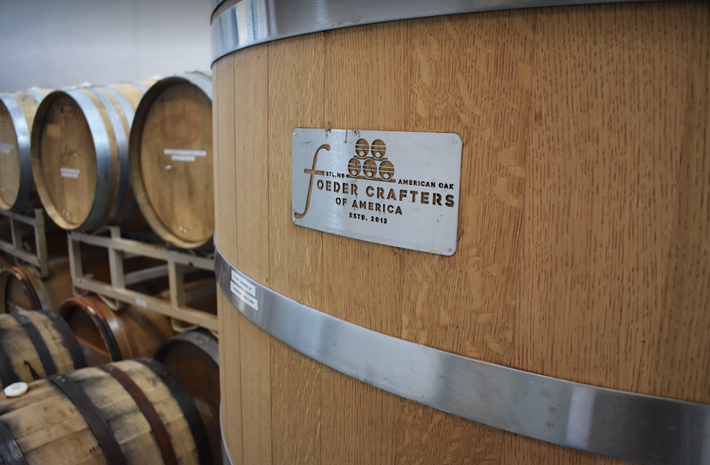 Getting Wild with the Foeder
Drinkers with a discerning eye may have noticed a couple interesting-looking wooden containers in the back of Traverse Cit...
Read More >>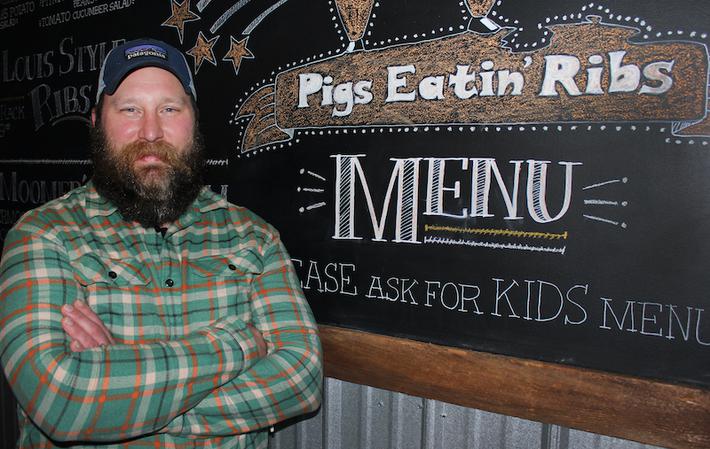 Charlevoix's Pigs Eatin' Ribs
By 2008, Charlevoix Chef Adam Kline had seen and tasted enough. The Northern Michigan food scene had stagnated, he said, i...
Read More >>
↑