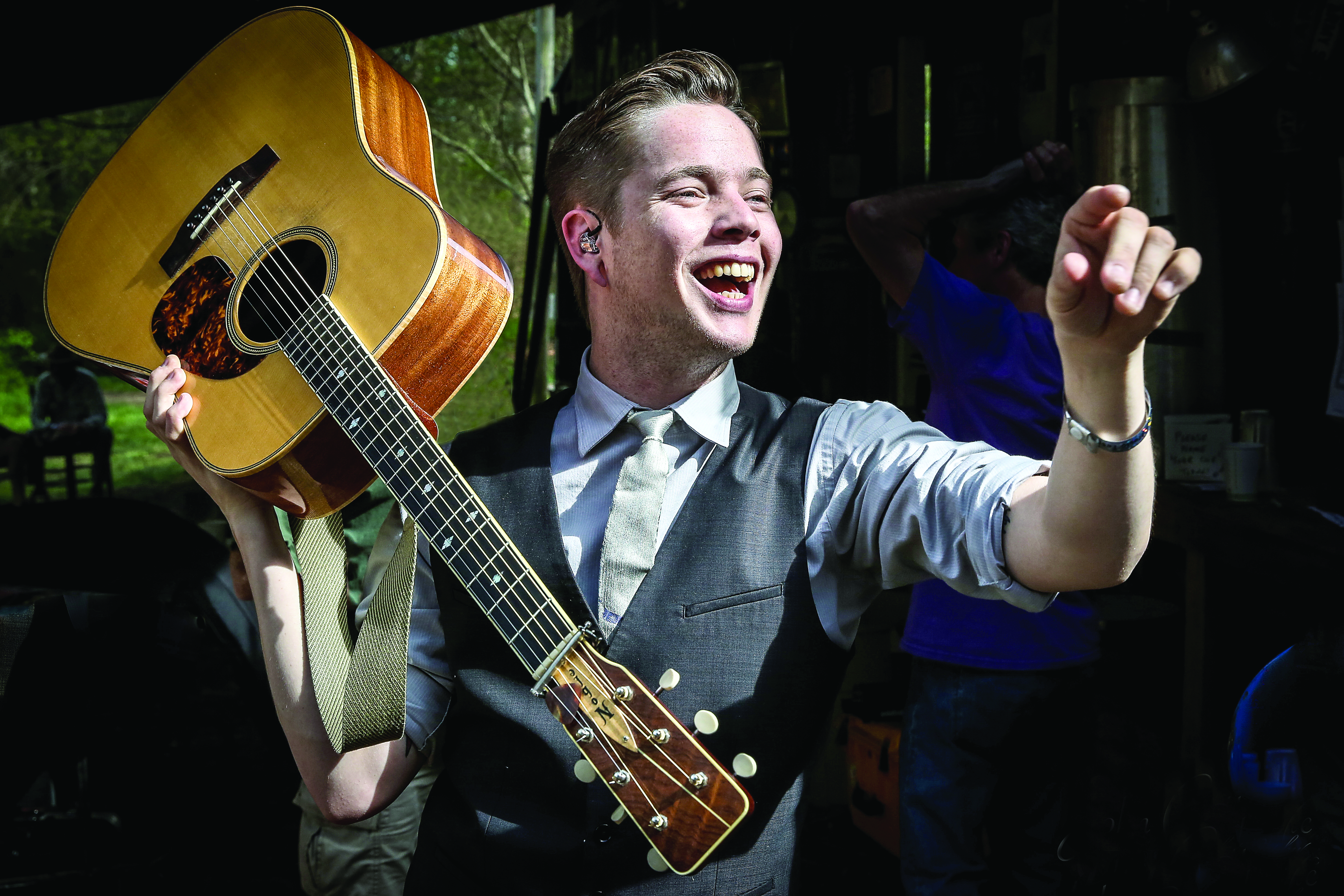 2016: The year in music
The year 2016 was filled with expansive highs and lows: great albums and singles, expressive concert tours, musical achievements from both vintage performers and newcomers — and losses that we're still trying to comprehend. Here's a look at the past 12 months of music:
January to March
◙ The year started on a very low note when the legendary David Bowie passed away on Jan. 10, just two days after the release of what would be his final album, "Blackstar."
◙ Super Bowl 50's halftime show featured headliners Coldplay sharing the field with pals Bruno Mars and Beyonce.
◙ President Barack Obama and Michelle Obama named their favorite singles of 2015: the president chose Kendrick Lamar's "How Much a Dollar Cost," and the first lady picked Mark Ronson and Bruno Mars' "Uptown Funk."
◙ The Great Indoor Folk Festival filled up the halls at Grand Traverse Commons with the tunes of Kirby, Carter Creek, Saldaje and Jim Hawley.
◙ Moby published his memoir, "Porcelain," which documents his life from suburbia to the New York City club scene and beyond.
◙ Big winners at the Grammy Awards included Taylor Swift, Ed Sheeran, Bruno Mars, Justin Bieber and Kendrick Lamar.
◙ Scott Stapp took the stage at Ground Zero in Traverse City and revealed his revitalized music and attitude.
◙ Kanye West released his latest album, "The Life of Pablo," complete with appearances from Swizz Beatz and A$AP Rocky.
◙ St. Patrick's Day Up North was celebrated with two concerts: Dervish at The Dennos Museum Center in Traverse City, and Teada at the Crooked Tree Arts Center in Petoskey.
◙ After six years, Massive Attack released a new album called "Ritual Spirit."
◙ After the Grammys, Ed Sheeran suddenly announced that he'd be taking the rest of the year off.
◙ The SXSW festival took over Austin, Texas, with performances from Crystal Castles, Tarmac, The Kickback and Phases.
April to June
◙ Songstress Adele, still promoting her smash 2015 album "25," kicked off a huge 56-date North American tour.
◙ DJ Man-O-Wax and The Reminders performed as part of the Caravanserai II project at The Dennos in Traverse City.
◙ The Lumineers released their new album, "Cleopatra," and took to the road to promote it.
◙ A tribute album to '60s band The Monkees called "Good Times!" was released, featuring covers of the band's songs by Fountain of Wayne's Adam Schlesinger, Death Cab for Cutie's Ben Gibbard and Weezer's Rivers Cuomo.
◙ Detroit's Hart Plaza was the venue for the return of Movement Fest, which brought together a plethora of EDM performers and DJs.
◙ The Charlotte Ross Lee Series started its season in Petoskey's Pennsylvania Park with performances scheduled from Oh Brother Big Sister, Robin Lee Berry and Glenn Wolff, and the Epsilon Jazz Band.
◙ The first-ever Electronica Music Awards show aired on Fox.
◙ The '90s returned via the I Love the 90s Tour, which featured performances from Tone Loc, Color Me Badd, Coolio and Salt-N-Pepa.
◙ HBO debuted the first (and only) season of its drama-soap series "Vinyl," the channel's ode to the 1970s recording industry.
◙ Popular Detroit radio station 89X celebrated its birthday by throwing a huge party at The Fillmore, complete with live performances from Silversun Pickups, Foals and Say Anything.
◙ The Big Ticket Festival rocked Gaylord with TobyMac, Jetty Rae, Chris Tomlin, Switchfoot and Need to Breathe.
◙ 2016's Eurovision competition brought out the fans as always, with Ukrainian singer Jamala taking the top spot with her track "1944."
July to September
◙ Bluegrass punker Billy Strings was named one of Express' Fascinating People for his original sound, right before he decamped to Nashville to kick off a tour.
◙ Old Crow Medicine Show and opening act Brandi Carlile performed in concert at Interlochen Center for the Arts.
◙ "Miss Sharon Jones!," the rockumentary about soul singer Sharon Jones and the Dap-Kings, hit selected theaters.
◙ The MTV Video Music Awards handed out Moonmen to Coldplay, Twenty One Pilots, Calvin Harris and Beyonce.
◙ Lollapalooza took over Chicago's Grant Park for its 25th anniversary with four full days of performances including sets from The 1975, Flosstradamus, Two Door Cinema Club, M83, Wolf Alice, Frank Turner, Ellie Goulding and LCD Soundsystem.
◙ Rapper Pitbull was honored with a star on the Hollywood Walk of Fame; Cyndi Lauper, Adam Levine and Bruno Mars were also awarded stars.
◙ The Pitchfork Music Festival hit the Windy City's Union Park with headliners Beach Boy Brian Wilson, Miguel, Neon Indian, Carly Rae Jepsen, Beach House and Petoskey native Sufjan Stevens.
◙ The Traverse City Cherry Festival welcomed live concerts from Laith Al-Saadi, Kane Brown, Cheap Trick, Vanilla Ice and 1964 The Tribute.
◙ The Summer Microbrew and Music Fest, also in Traverse City, featured headliners The Revivalists and Trombone Shorty, along with additional sets from The Change, Deep Blue Water Samba and That 1 Guy.
◙ Huey Lewis and the News brought the '80s back to Interlochen with a popular concert event.
◙ Farmfest, just outside of Gaylord, presented another roster of folksy roots and bluegrass music with performances from Seth Bernard, The Go Rounds, Olivia Mainville and The Bandura Gypsies.
◙ Indie ukulele virtuoso Jake Shimabukuro arrived from Hawaii to perform in concert at Interlochen.
◙ Riot Fest got loud in Chicago with live sets from The Hives, Motion City Soundtrack, The Specials, Ween and Death Cab for Cutie.
◙ "Walking in Memphis" singer Marc Cohn performed at the City Opera House in Traverse City.
◙ Royal Oak's Arts Beats and Eats Festival brought performances from Our Lady Peace, Cole Swindell and Broken Day Machine to the Motor City suburb.
October to December
◙ The Front Porch Concert Series returned to Sleder's in Traverse City with performances from Claude Bourbon, the Aoife Scott Band, The Waydown Wanderers, Izzy and the Catastrophics, and James Keelaghan.
◙ Lady Gaga's album, "Joanne," hit outlets on Oct. 21, and she was also announced as the halftime performer for Super Bowl LI.
◙ The Rock and Roll Hall of Fame announced its 2017 nominees, which include Kraftwerk, Janet Jackson, The Zombies, Electric Light Orchestra and Bad Brains.
◙ Gopherwood Concerts started back up in Cadillac for a 33rd season, with shows from Seth Bernard, The Whistle Stop Revue and The Schrock Bros.
◙ Gwen Stefani debuted an animated TV show for Nickelodeon called "Kuu Kuu Harajuku," all about a crime-fighting female pop band and its leader, G.
◙ The Prine Time Concert at Traverse City's City Opera House found a host of musicians, including Seth Bernard, Dan Rickabus of The Crane Wives, Max Lockwood and Michael Beauchamp of Red Tail Ring, all paying concert homage to the songs of John Prine.
◙ The songs from Lin-Manuel Miranda's smash Broadway musical "Hamilton" were feted on a covers album by The Roots, Ashanti, Sia, Miguel, Regina Spektor, Kelly Clarkson, Busta Rhymes and fun.'s Nate Ruess.
◙ As President Obama prepared to exit the White House, he hosted the SXSL (South by South Lawn) fest that included performances from The Lumineers, Gallant and the Dap-Kings (minus Sharon Jones, who did not perform). A short time later, Jones died at the age of 60 after a long battle with cancer.
◙ Season 11 of "The Voice" wrapped up announcing this cycle's winner, soul-country singer Sundance Head.
◙ The Blissfest Winter Concert series started revving up, announcing shows from Woody Pines, Sweet Water Warblers, Josh Davis and Caravan of Thieves.
◙ "Dick Clark's New Year's Rockin' Eve" returned to ABC-TV with host Ryan Seacrest and performances from Emeli Sande, Shawn Mendes, Lukas Graham and Niall Horan.
Farewell
We lost many music greats in 2016, in a wave that started in January with the crushing loss of David Bowie and continued right up to the holidays. They will be missed, but their sounds will never fade:
◙ David Bowie
◙ George Martin (Beatles producer)
◙ Leonard Cohen
◙ Sharon Jones
◙ Glenn Frey (The Eagles)
◙ Maurice White (Earth Wind & Fire)
◙ John Berry (Beastie Boys)
◙ Leon Russell
◙ Phife Dawg (A Tribe Called Quest)
◙ Prince
◙ Merle Haggard
◙ Paul Kantner (Jefferson Airplane)
Kristi Kates is a contributing editor and freelance writer.
Trending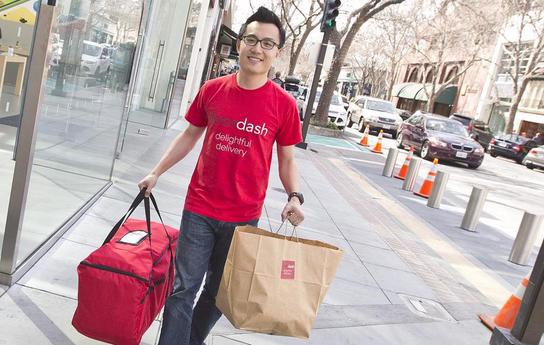 Could Delivery Save NoMi Eateries?
What was once the exclusive province of pizza and sandwich joints has become a means for some restaurants to thrive. But e...
Read More >>
What You Are Voting For?
After voting straight Republican for 36 years, from 1971 through 2007, I have been an Independent since 2008, studying and...
Read More >>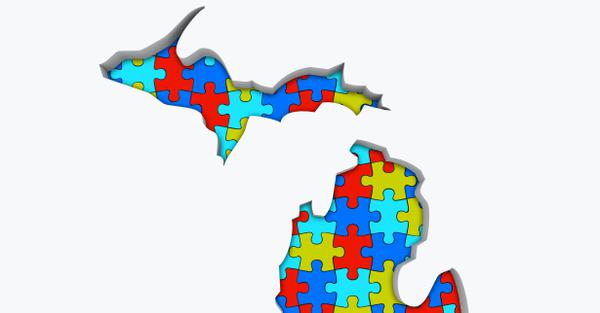 The Democracy Lottery
Mary Burget, a retired Northwest Michigan College math instructor, thought her math skills might be useful in redrawing Mi...
Read More >>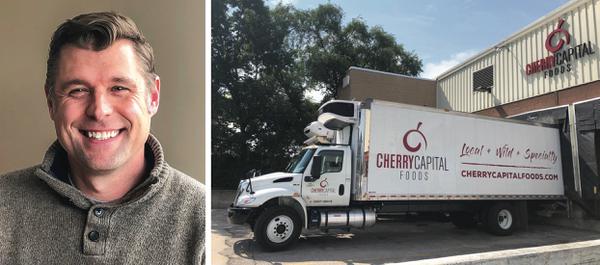 Forged In Fire
As the new managing director for Traverse City's Tamarack Holdings, Michael Lahti is helping to lead a company that ...
Read More >>
↑