Adam and Maroon 5 Get the Blues
Adam Levine and his Maroon 5 bandmates have a brand new full-length album, Red Pill Blues, heading your way this week. They've also announced dates for a massive 2018 tour that will keep the band busy for the latter half of the spring, and then all of next fall, including stops in Los Angeles (June 4), St. Louis (Sept. 13), Chicago (Sept. 14), Toronto (Sept. 27), and Detroit (Sept. 30.) Going along for the trek is singer-songwriter Julia Michaels ("Issues"), who will warm up the crowd as opening act …
Demi Lovato is set to launch a 20-city tour of North America in the first quarter of the upcoming new year, in support of her latest album, Tell Me You Love Me, which arrived just in time for her onstage appearance at the 2017 American Music Awards. Tell Me You Love Me has already kicked out a Top 10 hit in Lovato's "Sorry Not Sorry," and the singer also released a new rockumentary called Simply Complicated that fans can watch via YouTube. Her confirmed dates so far include stops in Minneapolis (March 10); Detroit (March 13); Columbus, Ohio (March 14); Toronto (March 19); and Philly (March 23) …
My Morning Jacket's Jim James has borrowed The Beach Boys' ballad "I Just Wasn't Made for These Times" from its 1966 Pet Sounds album and revitalized it as a psychedelic cover that fans will be able to hear on his upcoming covers album, Tribute to 2. In addition to that initial track, the album will also include James' versions of tunes by Bob Dylan, Sonny and Cher, Emerson Lake and Palmer, and Elvis Presley; the set will hit outlets on Dec. 8 …
Foo Fighters have added a stack of dates to their own North American 2018 tour as well, hitting stages cross-country to promote their newest album, Concrete and Gold. In addition to a much-anticipated tour-ending gig at Wrigley Field in Chicago (July 29), the band will headline the 2018 Welcome to Rockville Festival in Jacksonville, Florida, on April 29, and will rock out additional tour stops in Austin, Texas (April 19); Toronto (July 12), New York City (July 16 and 17 at Madison Square Garden); and Noblesville, Indiana (July 26) …
LINK OF THE WEEK
In the "Where's he been?" department this week, we find Flavor Flav, the hip-hop hypeman and Public Enemy member who's been tapped as the host for a new Las Vegas variety show. Titled Flavor Flav's Vegas, the show will include music ('natch), celeb interviews, and comedy sketches, all taped live. No word yet on the exact air date, but you can keep an eye out for more announcements by following Flav's tweets at twitter.com/flavorflav

THE BUZZ
Traverse City-founded, East Lansing-launched, Chicago-recorded, and now Grand Rapids-based, The Hacky Turtles are currently rocking out funky new singles like "Hot Hot" at a venue near you downstate …

Michigander singer Jason Singer has four singles out for your listening: "Nineties," "Mexico," "Fears," and "Stolen" …

George Clinton and Parliament Funkadelic are heading to D-town in the new year; catch them March 8 at Sound Board at the MotorCity Casino Hotel …

Kalamazooians Brandon and Bethany Foote have released their third album as a folk duo, and it's called Fair Mitten: New Songs of the Historic Great Lakes Basin …

One more to watch from Grand Rapids: the new electronic duo Pink Sky … and that's the buzz for this week's Modern Rock.
Comments, questions, rants, raves, suggestions on this column? Send 'em to Kristi at modernrocker@gmail.com.
Trending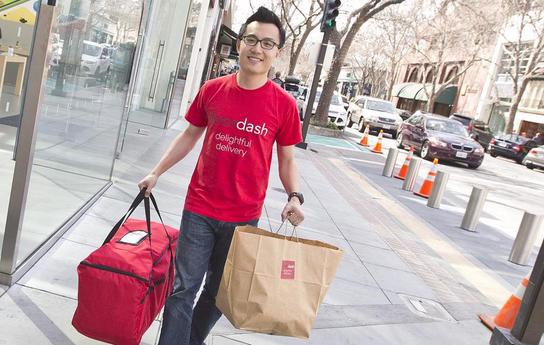 Could Delivery Save NoMi Eateries?
What was once the exclusive province of pizza and sandwich joints has become a means for some restaurants to thrive. But e...
Read More >>
What You Are Voting For?
After voting straight Republican for 36 years, from 1971 through 2007, I have been an Independent since 2008, studying and...
Read More >>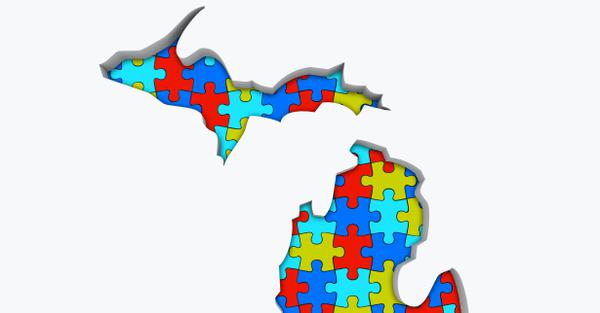 The Democracy Lottery
Mary Burget, a retired Northwest Michigan College math instructor, thought her math skills might be useful in redrawing Mi...
Read More >>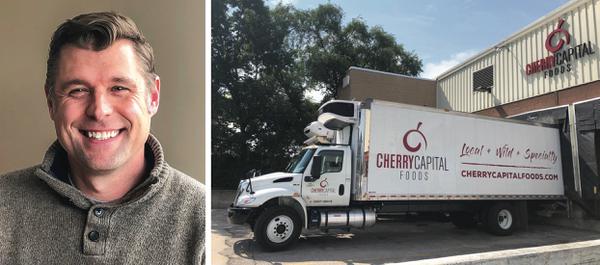 Forged In Fire
As the new managing director for Traverse City's Tamarack Holdings, Michael Lahti is helping to lead a company that ...
Read More >>
↑