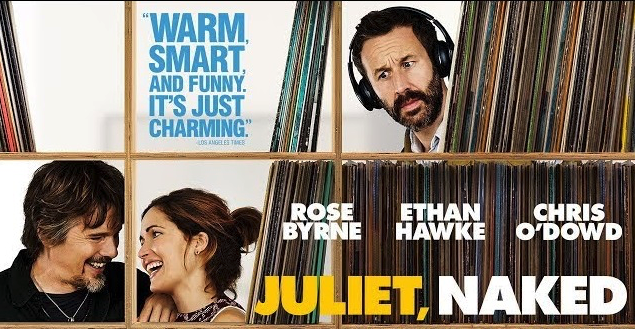 Adams, Oberst, Ward, Meet Up with Juliet
Modern Rock
It's an indie-rock extravaganza — well, the soundtrack is, anyway. We're talking about Juliet, Naked, the new romantic comedy movie based on the Nick Hornby novel of the same name, out this week. The story is of a writer (Rose Byrne) who pens a bad review of reclusive rocker Tucker Crowe's (Ethan Hawke) album and ends up meeting him, with unexpected results (Chris O'Dowd plays Byrne's beleaguered boyfriend). Hornby is known for marrying music with film (see: High Fidelity with John Cusack), and the soundtrack is top-notch for Juliet, Naked, including tunes by Conor Oberst (Bright Eyes), Ryan Adams, and M. Ward. Hawke himself even sings in the movie …

From screen to stage — the Lemon Twigs' new album, Go to School, is a concept piece about a monkey who attends classes. The tracks, in the form of a stage musical, are classic Lemon Twigs (if you can term songs from a band that's only been around for a few years "classic"): a Jet-meets-The Who sound coupled with over-the-top melodrama of the D'Addrio brothers' performances. Two singles, "If You Give Enough" and "Small Victories," have already been released from the set. Go To School is out now on 4AD Records, and the band will join Arctic Monkeys as opening act on the latter's upcoming fall tour …

Wilco frontman Jeff Tweedy has written a book about his life to date, including his youth in Illinois, his dive into Chicago's music scene with the Americana band Uncle Tupelo, and his life and work with Wilco. The tome, "Let's Go (So We Can Get Back): A Memoir of Recording and Discording with Wilco, etc.",will be in outlets Nov. 13; various outlets are offering preorders now …
Fleetwood Mac's Lindsay Buckingham — who's no longer with the band, having recently departed to pursue his solo career — is releasing a new compilation album this week called Solo Anthology: The Best of Lindsay Buckingham, which will hit outlets Oc. 5 on Rhino Records. Buckingham is accompanying the album with a tour, which will likely find him performing songs from the anthology, which includes tracks from his four solo albums. The anthology will be available as a three-CD set, a set of six vinyl records, and as a digital release, too …

LINK OF THE WEEK
Dave Grohl (Foo Fighters) is challenging his own musical skills by recording a 23-minute tune on a half-dozen different instruments, playing all of them himself. A two-part documentarr, Play, takes a behind-the-scenes look at the side project and Grohl's recording process. Check out the trailer for Play at tinyurl.com/y7kqwyj2 …
THE BUZZ
Detroit's City Council unanimously approved a resolution to rename the city's Chene Park The Aretha Louise Franklin Amphitheater in honor of the late Motown singer Aretha Franklin …

Michigan singer-songwriter Jen Sygit has new original music out, on her latest album, It's About Time, which includes 10 songs, including several co-written with Dominic John Davis (Jack White's bass player) …
Legendary diva Cher is heading to Michigan for two stops on her Here We Go Again tour, which is in support of her upcoming ABBA tribute album, Dancing Queen. Cher will perform at Detroit's Little Caesar's Arena on Feb. 12, and at Van Andel Arena in Grand Rapids on May 8 …
Grand Rapids band The Crane Wives has just unveiled two new original songs, "Here I Am" and "Volta" … and that's the buzz for this week's Modern Rock.

Comments, questions, rants, raves, suggestions on this column? Send 'em to Kristi at modernrocker@gmail.com.

Trending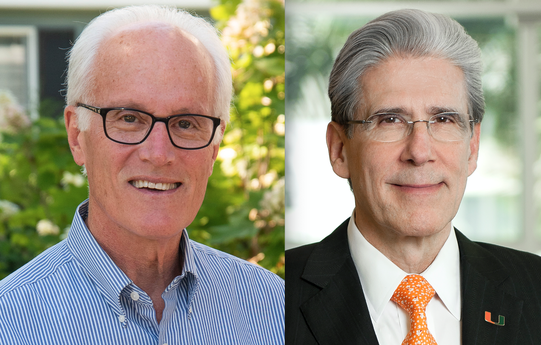 Listen In: Two Global Health Experts — one in TC — to Talk Pandemic
This week, the Traverse City International Affairs Forum at Northwestern Michigan College opens its 27th season ...
Read More >>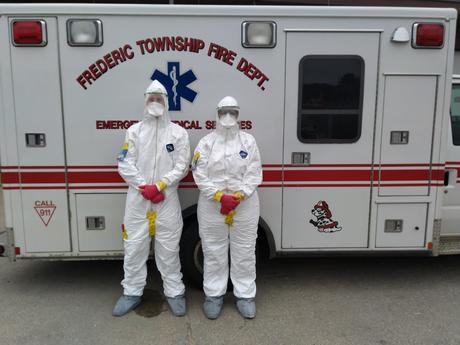 What First Robotics Teams Did on Their Summer Break
When the coronavirus pandemic first hit, masks, face shields, and other personal protection equipment, aka PPE, were hard ...
Read More >>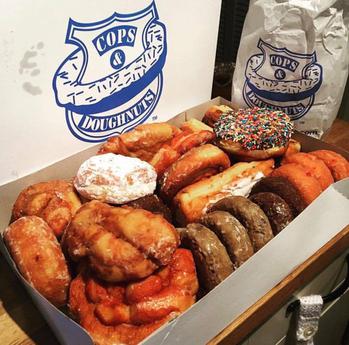 Gaylord's Cops & Doughnuts
There's a cop shop in Gaylord where the phrase "D.W.I." has nothing to do with adult beverages or erratic driv...
Read More >>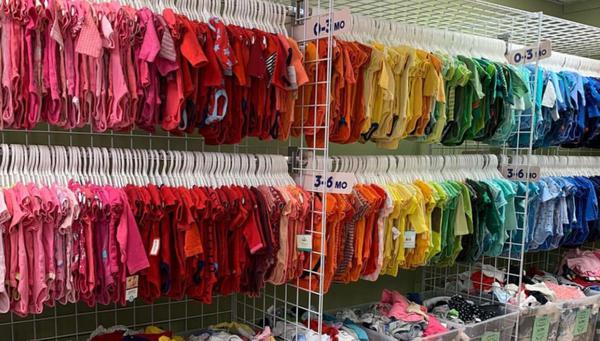 Resale is the New Black
It's a common tradition at this time of year: parents flocking to clothing stores in the last weeks of summer to get...
Read More >>
↑