After Late Night
Paul Shaffer and the World's Most Dangerous Band rise again to rock in Interlochen
Paul Shaffer is known to millions for his longstanding role as the bandleader on David Letterman's TV shows — "Late Show with David Letterman" and, previously, "Late Night with David Letterman" — not to mention the time he spent before that on Saturday Night Live. He's also served as musical director for the Rock Hall of Fame shows since 1986 and for the 1996 Olympic Games in Atlanta, and has played on the albums of countless fellow musicians: the Honeydrippers (their No. 1 hit: "Sea of Love"), Ronnie Wood of the Rolling Stones, Chicago, George Clinton, Cher, B.B. King, Brian Wilson, and bluegrass legend Earl Scruggs, and many others.
But he hasn't played in front of audiences around the country for nearly 40 years.
"I haven't toured since the Blues Brothers tour of 1980," said Shaffer in a phone interview last month.
That's finally changing this year. Shaffer and the World's Most Dangerous Band, made up primarily of the musicians with whom he played on Letterman, are hitting the road this summer. That includes a stop at Interlochen Center for the Arts on June 29.
While Letterman's television audience typically heard the band play snippets of well-known tunes as the show went to or returned from a commercial, the group really shined when it got to back visiting performers or had artists sit in for the evening.
Frequent guests included Todd Rundgren (who produced the band's 1993 recording The World's Most Dangerous Party), David Sanborn, and Warren Zevon, who also often stood in for Shaffer when he took a night off. Shaffer said he enjoyed all the opportunities to perform with the guests. "Todd's music sounds simple, but it's deceptively complicated," said Shaffer. As well as being a featured musical guest, Rundgren often sat in with the band, as did musicians ranging from John Mayer to jazz trumpet legend Maynard Ferguson.
Shaffer's favorite? Hands down, the godfather of soul, James Brown. "James Brown is such an influence to me. I first saw him on T.A.M.I. Show (a concert film from 1964) — then working with him, wow," Shaffer said. "That first time James Brown was on Letterman — that was incredible," he said.
Shaffer even wound up donning a cape a la Brown for nearly two years every Friday, performing the Blood, Sweat and Tears song "I Love You More Than You Ever Know." The cape presenters included a host of celebrities: Letterman, Lou Reed, Nathan Lane, Jack Black, Bill Murray, Donald Trump — and one of Shaffer's favorite memories — James Brown himself.
Other musical guests he mentioned as really special to him were guitar god Jeff Beck and jazz icon Miles Davis, with whom Shaffer had a cameo as street musicians in Bill Murray's film Scrooged. That scene lasted just a few seconds, but Shaffer said he continues to be amazed that people remember it and mention it to him. The best part? That scene is what led Davis to perform on Letterman's show in his own arrangement of "We Three Kings."
"Miles said, 'We can do that on the show.' That was a million-dollar music lesson. What a high point," Shaffer said.
The band was occasionally aided and abetted by additional musicians, including a string section and additional horns when it played "MacArthur Park" with its songwriter Jimmy Webb, who played electric harpsichord alongside Shaffer. "I got so many golden opportunities," said Shaffer.
Not bad for a kid who grew up in tiny Thunder Bay, Ontario. Shaffer followed his childhood piano lessons by attending the University of Toronto, where he developed an interest in musicals. That led to his touring with the Toronto production of Godspell, starring Victor Garber, Gilda Radner, Martin Short, Eugene Levy, Dave Thomas and Andrea Martin. Those connections served him well as he went on to Saturday Night Live, before he met with Letterman and became his musical director and foil.
Shaffer admits that he misses the show, but being back together with his band is the next-best thing. "How could there not be a void? For 33 years, every single night — [ending it] was a bit of a shock. I realized I've got to keep playing."
So he and the band recorded Paul Shaffer and the World's Most Dangerous Band, with a host of guest vocalists: Dion, old pal Bill Murray (with whom he did the infamous Nick the Lounge Singer scenes), Darius Rucker, Shaggy, Jenny Lewis and Valerie Simpson. Following up on that, Shaffer and company booked a tour. While drummer Anton Fig won't be at Kresge (he's on the road with Joe Bonamassa), among those expected to be on board will be bassist and vocalist Will Lee, Sid McGinnis and Felicia Collins on guitar, and Tom Malone on horns.
Also performing with the band is Simpson, who with her late husband, Nick Ashford, wrote songs like "Ain't No Mountain High Enough" for Marvin Gaye and Tammi Terrell; "I'm Every Woman," a hit for Chaka Khan; and "Solid," which she and Ashford performed together.
"She is a legend," said Shaffer. "We do a set of her hits in the middle of the show." Lee and Shaffer also sing tunes with the band, and Shaffer also reminisces and chats with the audience. Thus far, he said he's having a blast, and so apparently are the crowds. "I tell a few stories, how I got to where I am as a kid from Thunder Bay. The audiences have been very nice."
The performance takes place at 8 p.m. June 29. Tickets start at $45.50. Go to Tickets.Interlochen.org.
Trending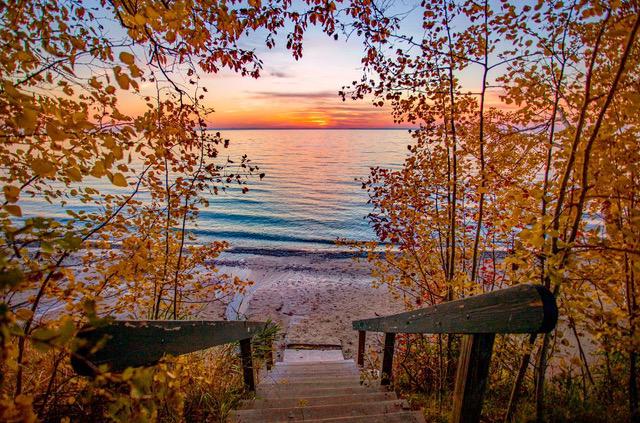 Cruisin' the Breezeway
Fall into East Jordan during the 15th Annual Autumn on the Breezeway! Choose from three different dates: Sept. 30, Oct. 7,...
Read More >>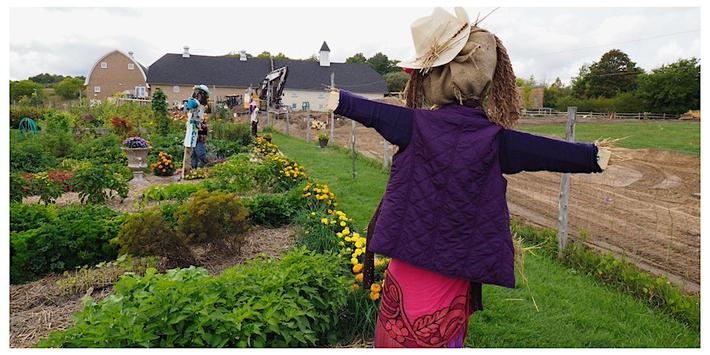 Scarecrow Szn
It may not be "spooky szn" (as the kids call it) just yet, but it does seem like it might be scarecrow szn. Th...
Read More >>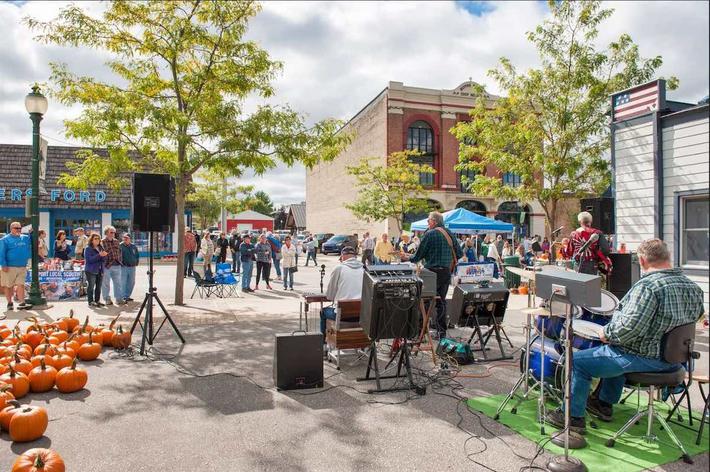 Celebrate the Harvest in Boyne City
Welcome to the season of harvest festivals! The days are getting shorter, the nights (and days) cooler, and it's tim...
Read More >>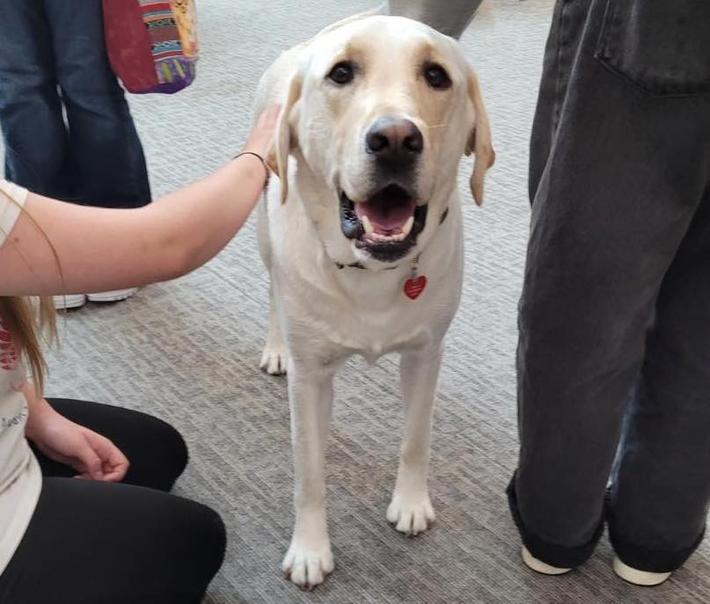 Pups on Campus
Traverse City West Senior High has brought on a very good boy as their newest staff member for the 2023-24 school year. Me...
Read More >>