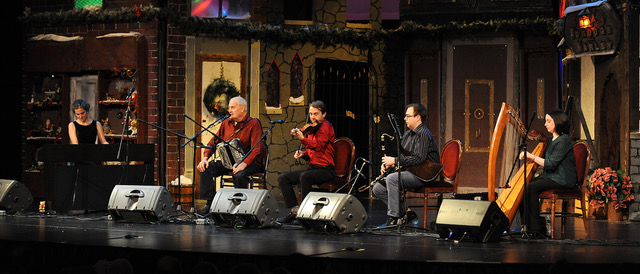 'An Irish Christmas in America' arrives at Dennos
Five years ago, Oisin Mac Diarmada and his traveling variety show, "An Irish Christmas in America," made not one, but two journeys — one by plane across the Atlantic to get from Ireland to America, and the second a two-hour boat ride to Beaver Island, Michigan's own "Emerald Isle."

This year, Diarmada and his troupe are returning with new featured performers and a slightly less complicated trip to a landlocked venue — they'll be appearing at The Dennos Museum in Traverse City to share a little festive Irish cheer for Christmas 2016.

"An Irish Christmas in America" is now in its twelfth season of fitting together an eclectic patchwork of Irish entertainment to celebrate the holidays, like an upscale holiday pageant with extra cultural appeal.

"It's a fun evening of Irish music, song, dance and humor based around the theme of Irish Christmas traditions," Diarmada said. "We like to think of the show as an experience for the audience much the same way a social Irish evening would be."

Musical gatherings are woven into the fabric of Ireland, whether it's a traditional seisiún (session) of playing songs together, or a more formal performance, so a holiday show is an extension of that custom.

Diarmada was initially inspired by a Christmas show he'd been in that toured Germany and Holland. Between that and his work with the traditional Irish music group Téada, through which he's perhaps best known, he decided to collect a small lineup of accomplished Irish performers to bring the Irish holiday experience stateside.

"Our big news this year is our guest vocalist Niamh Farrell, who comes from Sligo, where I live myself," Diarmada said. "She is one of the best singers in Ireland right now. The show will be a similar structure as before, with Séamus Begley, our resident singer and storyteller keeping us all smiling with his wit and good humor; a lovely combination of instruments with fiddle, harp, uilleann pipes, flute, piano and concertina; and the dances of Samantha Harvey." 

"The only difference in terms of performing our show in America lies in explaining some of the traditions, which may be new to some of our audience members," Diarmada added. And behind the performers, you'll see stunning images of Christmastime in Ireland, photographs projected to help better immerse the audience in the holiday experience of another place. "The images really help create that Christmas mood," Diarmada said.

The show is very much a traditional Irish celebration of Christmas, with songs in both Gaelic and English, and tunes which would be popularly played in Ireland. Farrell will be bringing a few newer songs into the show, including singles by Joni Mitchell and Carole King, and she'll also duet with Begley, who she excitedly called "the Rolls-Royce of song and story."

Farrell's toured the U.S. before, as part of English pop singer-songwriter David Gray's backing group during the world tour for his album "Mutineers," but this particular group is as much a new experience for her as it is now an old tradition for Diarmada. "I always look forward to getting back to the U.S., and I can't think of a better occasion than this — to celebrate our Irish traditions with our friends from across the Atlantic during the most wonderful time of the year," Farrell said. "When Oisín asked me to be involved in this wonderful adventure I didn't have to think twice — I just fished out my passport!"

"An Irish Christmas in America" will be at 7 p.m. Nov. 27 at The Dennos Museum's Milliken Auditorium. For tickets and more information, visit dennosmuseum.org and irishchristmasinamerica.com.

Kristi Kates is a freelance writer.


Trending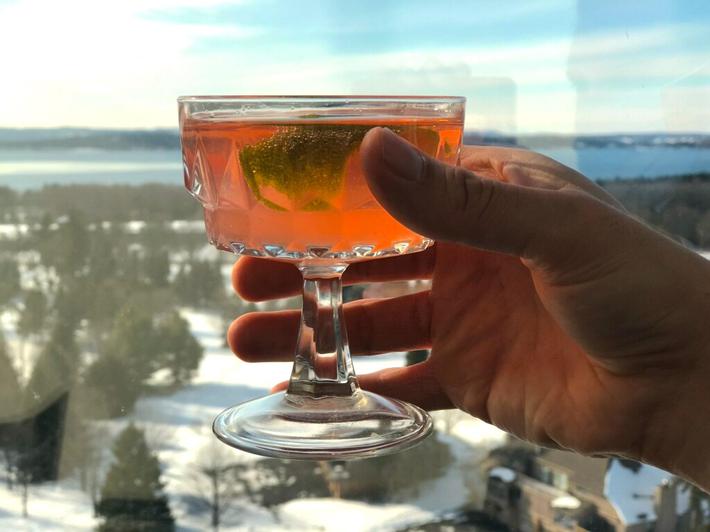 Tiny Pink Bubbles
Hey, ladies, do we have the pink drink for you: Aerie's Tiny Pink Bubbles. With a taste and body as delicious as its...
Read More >>
The Power of Our Example
Every new president faces a daunting array of problems, but 2021 will go down in the history books: Our country is under s...
Read More >>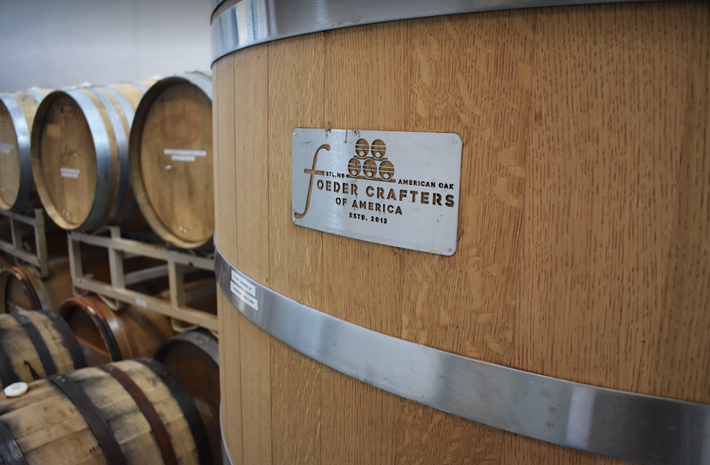 Getting Wild with the Foeder
Drinkers with a discerning eye may have noticed a couple interesting-looking wooden containers in the back of Traverse Cit...
Read More >>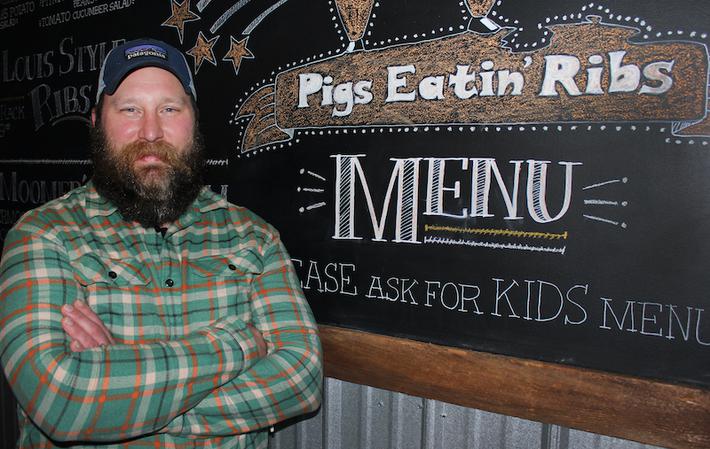 Charlevoix's Pigs Eatin' Ribs
By 2008, Charlevoix Chef Adam Kline had seen and tasted enough. The Northern Michigan food scene had stagnated, he said, i...
Read More >>
↑