Whoa Crap! Jo Caine Traded Football for a White Trash Sound
Oct. 27, 2004
Jo Caine's music is CRap!
I don't care that the 6'5'', 250 lbs. one time college football All-American threatened to kick the crap out of me if I wrote anything that wasn't complimentary about his music.
"When I come north I will be reading what you'll be writing about me," said Jo Caine. "You better write something good or I will hunt you down and we will go a few rounds."
Caine and 75 North will be coming to town as part of a triple bill that features Uncle Kracker and The Brian Schram Band October 29 at Streeters' Ground Zero Nightclub.
Now back to this Jo Caine and my potential ass whooping. Bring it on because CRap is a good thing musically; it is what is happening and the way things are looking Caine is going to be the next hot thing to come out of Detroit musically since his pals Kid Rock and Uncle Kracker hit it big.
WHITE TRASH LIFESTYLE
CRap is country-rap music. Yet it is more than music: it's about living the white trash lifestyle. It is about wearing John Deere hats, drinking Pabst Blue Ribbon and having your jeans hanging off your ass to proudly bear the crack.
There ain't South Beach Diets in Crapville and proper English is a second language. It is about eating at White Castle for breakfast, wearing wife-beater shirts, smoking a little weed and drinking moonshine without the Red Bull chaser. It is about girls wearing Von Dutch jeans and just a bikini top, sometimes minus the top. Who needs the NHL, because when in CRapville it is all about NASCAR and Orange County Choppers, oops I meant Tribal Motors.
John Deere hats and Pabst Blue Ribbon will only take you so far; you need tunes to complete the scene and CRap artists like Kid Rock and Uncle Kracker rule the park. Now, along comes Jo Caine and just who does he think he is, kicking down the doors of the double wide and grabbing the wheel of the 69 orange Dodge Charger while heading down 75 in overdrive?
Caine, born Joe Binki in Kentucky, grew up in Hazel Park listening to his dad blaring Conway Twitty and George Jones while mom was dancing in the kitchen to Motown. His height and strength gave him visions of a pro football career; his vocal abilities in high school led him to a recording studio at 7 Mile and Van Dyke where another high school age rapper was hanging out by the name of Kid Rock.
CAINE HURRICANE
As for his name, well, that came from his high school buddies:
"The name Jo Caine is from my football days because the Miami Hurricanes were recruiting me and people kept saying 'Jo is going to be a Hurricane and lets call him Jo Caine.' My grades kept me from going to Miami and I ended up at Wayne State."
While at Wayne State University, Caine continued his musical pursuits. When things started to happen for Kid Rock he thought it would be a door opener.
"I quit football and thought, man, my opportunity is here (with the music)," said Caine. "Rock beat me to the punch by about six months and when I was offered a deal and did some early touring I was getting dogged for trying to rip Rock off. It wasn't that way at all-we just came from the same place and had the same influences."
Caine started and quit his music career several times over a six-year period before he decided to re-commit to it. He has support coming from all over including both the Kid Rock and Uncle Kracker camps. Kracker has taken Caine out on the road with him and Kid Rock showed up a few weeks back at the Magic Bag in Detroit and jammed all night with Caine.
"Uncle Kracker is my friend and a good guy. We look after each other," said Caine. "He taught me some things and I might have taught him some things."
As for Kid Rock's support:
"He called me a couple weeks back and said he was coming to my show and wanted to get up on stage and jam with me and the band," said Caine. "Well he did, and Kracker showed as well, so did some others from Detroit music royalty."
SOUTHERN TWIST
So what is it about Jo Caine's music that is attracting fans and stars to his shows?
"My music is everything you flat out like about rock and roll," said Caine. "Add a Southern twist to it and it is on that vibe of that hillbilly-white trash- foot-stomping-hand-clapping stuff. Plus my whole band is great and every guy in this band is a showman; our shows are a party."
Caine released his first CD, "Piggy Back Ride," last year. To date he has sold close to 10,000 copies, catching the eye of some in the industry.
"Yeah, there is a lot happening on the record front right now and we are looking at several options," said Caine. We're just going to keep playing our cards and doing what we do and when something breaks and the paper gets thrown on the table and we like what we read, will sign it. We are doing great with our independent release and are moving product, and sometimes that is better than signing some schmuck record deal and getting peanuts."
So is a new album in the works?
"We are in the studio right now recording the baddest album ever. I think if you make good music you can't be denied. People will buy it, even if you are not on a big label, people will find it and it will circulate on its own," said Caine. "So this album-if it isn't picked up by the big boys, my fans are going to buy it and pass it on to their friends who are going to say this is kick ass and pass it on to their friends. We expect the album to be picked up by a major but I have to keep quiet for now. Look for it early next year."
MUSIC MAP
Caine is happy to see his hometown of Detroit on the music map again. It seems when Detroit is building cars like the Citation, things musically are not happening; bring out the Vipers and The Hummers and the music seems to happen again.
"Yeah you're right: when they are making cool cars the music comes rolling out. There is so much talent in Detroit and most will never get a shot," said Caine. "That guy that is playing at a small club might be just as good as the guy making millions playing to large crowds. The difference is the one guy caught the break and the other didn't. It is the way it works in life in general."
It is the way it has worked for Caine as well.
"The music industry in general sucks right now. Eight years ago had I been doing what I am doing now, I would have a million dollar record deal. I would be living in a fat ass house, deer hunting every single day with no worries. Now you can have the best album around and it doesn't matter. It is about breaks and today you have to make your own. Mike Bradford, Kracker's producer who has worked with Madonna and others, told me that I have four hits out of my 10 songs, so we will see."
Bradford isn't the only one who thinks so. Producers of the hit TV show "CSI" (Crime Scene Investigations) have been using Jo Caine songs for the past two years and his music will appear on six shows this year. His songs also appeared on the movie soundtracks for "Lone Star State Of Mind," and "Laurel Canyon."
NO-BRAINER
As for naming his band 75 North, it was a trailer park no-brainer.
"Anywhere you go in Detroit you eventually hit 75 and if you are in the south and hit I-75 northbound, you are coming to my hometown," said Caine. "The main core of my band is from Hazel Park -- or as we say, Hazel Tucky -- and 75 goes right through the heart of our town."
Hazel Tucky?
"Yeah that town is full of hillbillies," laughs Caine.
So Jo Caine will head north on the highway he named his band after to perform for the Traverse Tucky side of town. He is excited about the bill and thinks Brian Schram is the "baddest, kick-ass guitar player" out there right now.
Speaking of Schram, Randy Holtcamp- Schram's business manager-reports Brian has been asked by Virgin Records to come to LA next week to record, and they are close to making that elusive label deal finally happen.
As for Uncle Kracker, he looks forward to making what is becoming an annual fall pilgrimage to Streeters. He just came off a successful summer tour with country star Kenny Cheasney and the tour has been nominated for a Country Music Award. Kracker and Cheasney will perform their number one hit, "When The Sun Goes Down" at the November 9 awards ceremony. Kracker also recently released his third solo album since leaving as Kid Rock's DJ. The Album "Seventy-Two and Sunny" is making waves on both the pop and country charts.
Rumors, Pabst Blue Ribbon, chicks in Von Dutch jeans and three guys that can throw down on stage is what Friday, October 29 at Streeters' Ground Zero Nightclub will be about. Tickets are moving quickly and may be purchased in advance by visiting
www.streetersonline.com or calling the box office at (231) 932-1300. For more on Jo Caine visit www.jocaine.com. A message for Jo Caine: I'll be at the show and if you are looking for me, I am the guy inbetween my two good buddies, Thomas 'Hitman' Hearns and Ben Wallace, so bring it on.
Trending
Pronouns 101
My first assignment in an online graduate-level class was to provide information about my background, including my pronoun...
Read More >>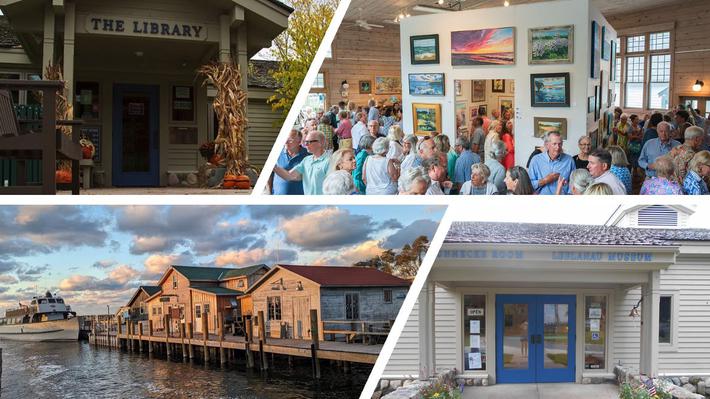 Collaboration Is the Name of the Game
How long does it take to create a cultural center? As few as three years, or as many as 170. Sometimes both. The organiza...
Read More >>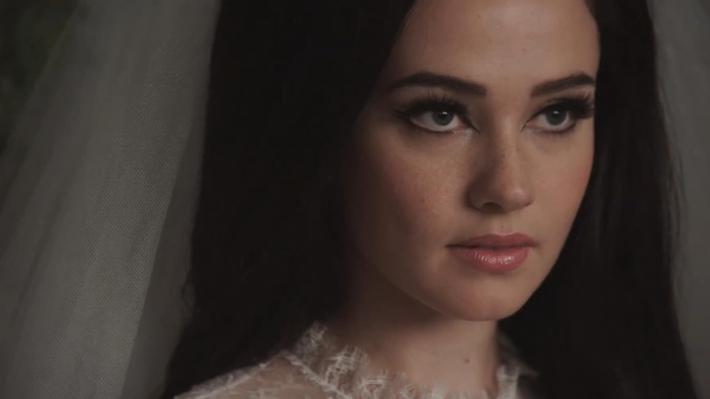 Film Review: Priscilla
While you will certainly be mesmerized by the haunting lead performance from newcomer Cailee Spaeny—and be impressed...
Read More >>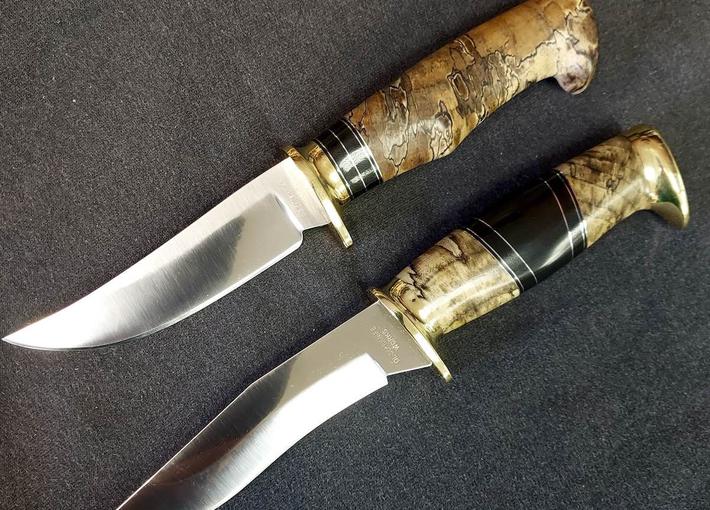 Bespoke Blades
What do you do with a battered ice skate, an old rubber puck, a cracked hockey stick, and a gob of tape? Pitch 'em, ...
Read More >>