Bob Seger Turns the Page at the Rock & Roll Hall of Fame
March 31, 2004
Each year I get several opportunities to vote. Usually there are a couple elections for millages or elective offices, and I relish that part of my civic responsibility. But in all honesty, I look forward most to three other ballots I receive each year. As a music journalist I am afforded the special privilege of voting for the nominees to The Handy Awards (the blues version of the Grammys), The Blues Hall of Fame, and The Rock and Roll of Fame.
It may seem trivial on the surface, but when you witness the tears of Kid Rock and the jubilation of Bob Seger, you know this means something.
The Rock and Roll Hall of Fame is shrouded in mystery. First, people think the Hall of Fame is in Cleveland; well that is the Museum. The Hall is in New York, or at least the administrative offices are. Each year some 1,000-rock music experts receive ballots, and if a performer or band receives 50% of the vote they get in, or so state the rules.
LUCKY SEVEN
What I do know is for the past 19 years on average seven performers each year are inducted. The nomination process is secretive, very much like selecting the Pope. A selection committee that remains nameless compiles a short list of 12 or so nominees and ballots are mailed out and returned.
Like with the Baseball Hall of Fame, fans write letters and lobby the Rock and Roll Hall of Fame. Some create websites with petition drives, but in reality, all that does little in the decision process.
Rock musicians are eligible 25 years after they release their first album and nominations are based on "the contributions of those who have had a significant impact on the evolution, development and perpetuation of rock and roll."
Bob Seger has been eligible for 11 years. Each year that I have had a vote he was an easy selection, but was overlooked by at least half of the voting panel. I wondered as the years went by if he would make it in. So when the inductees were announced last November, I was relieved. Just like I am sure Michigan sportswriters will be when Alan Trammell of the Tigers gets into the Baseball Hall of Fame.
See, Trammell and Seger are a lot alike. They embody the spirit and work ethic of Detroiters and Michiganians; people who go to work everyday and get the job done without bragging about it. Neither was flashy or outspoken of their talents, Trammell let his glove and bat speak for him, while Seger let his songs and the microphone speak for him.
Trammell was one of the best shortstops to play the game and his statistics and loyalty deserve a spot in the hall of fame. He will get it someday, probably like Seger, long after he actually deserves it.
WAITING GAME
Seger has sat quietly over the past 11 years, not speculating one way or the other about being inducted. Instead, he has been busy being a father to two kids Cole, 11, and Samantha, 8; attending PTA meetings, golfing, winning sailboat races and writing songs.
But when the call came last November to his home that he was inducted into the Hall of Fame, the family went crazy. They jumped all over him; it was as important to them as it was to him. Seger probably is eligible for the Hall of Fame for Dads -- while he was still riding high as one of the most sought-after live performers, he walked away to be a fulltime dad.
Seger quickly picked up the phone, calling several friends like Glenn Frey of the Eagles -- Frey and Seger were a part of the mid-sixties Detroit music scene. He called Kid Rock.
In fact, Kid Rock has probably been more excited than anyone else. Since Seger has been inducted, Rock has been talking about it as if he was the one being inducted. Rock was given the honors to induct Seger March 15 at the Waldorf Astoria in Manhattan.
"Until tonight the most underrated singer, song-writer and performer of our time has been Bob Seger," said Kid Rock during the induction ceremony. "You can't talk about Bob Seger and not mention the midwest, the great state of Michigan, or Detroit Rock City. Anyone who lives there will testify that Bob Seger is God."
Seger took the stage and thank his family friends and fans. He then performed two songs, "Turn the Page," and "Old Time Rock and Roll." "Old Time" was a last-minute replacement to "Fire Down Below," as a sore throat prevented him from singing that song.
TURN THE PAGE
After the induction ceremonies Seger talked to various artists and friends backstage. He reflected on the moment.
"This is certainly a big night for me, my family, friends and fans," said Seger. "It truly is an honor to be in a place with The Beatles and The Stones and so many greats."
Those greats include 21 others from Michigan, including Bill Haley, Aretha Franklin, Glen Frey with the Eagles, Stevie Wonder and John Lee Hooker.
Others backstage raved about Seger and his induction:
"I am honored to be here tonight and it is especially meaningful to go into the Hall of Fame with Bob Seger," said Prince. "We are both midwesterners and Seger had a lot of influence on me at the start of my career; he certainly influenced my writing."
In his book "Possessed: The Rise and Fall of Prince" (Billboard, 2003), author Alex Hahn details how Prince once asked his keyboardist Matt Fink why Bob Seger was so successful. Fink explained how Seger's anthems appealed to America's heartland, adding, "Write something like that and you'll cross right over."
Shortly after that Prince wrote "Purple Rain."
THE WORD FROM KID & MICK
A teary-eyed Kid Rock was all smiles after the ceremony, hugging all in sight and going on about Detroit and Michigan rock and roll.
"Seger is the best, I have been listening to him since I was a kid," said Rock.
What about doing a duet together?
"Sure I would love that," said Rock. "Bob has mentioned before about us doing a country song together someday. We will see."
Seger and Rock share the same manager, Punch Andrews, so anything is possible. Just how important is Punch to the equation?
Punch and Seger have been together for 40 years. Near the end of his induction speech, Rock said, "You can't talk about Bob Seger without mentioning two words: Punch Andrews."
Mick Jagger also jumped on the Bob Seger bandwagon.
"Seger certainly deserves to be in," said Jagger. "Of course I am a fan."
Would you like to see Seger tour again? After all, he says that he is getting too old to tour, yet you guys are about the same age (actually Jagger just turned 60 and Seger will be 59 in May).
"I respect his decision not to tour. It is a lot of work and from what I understand he is a perfectionist and likes to rehearse for months before touring," said Jagger. "After his performance tonight you can tell he still has got it."
Jagger also agrees that Detroit and Michigan are important geographically to the evolution of rock and roll.
"Certainly there is an argument that Detroit is one the best cities for rock music," said Jagger. "Michigan has turned out numerous musicians that have had a great impact on rock music as we know it today. Also, Detroit has had a great impact on all of us who have performed there. Eric Clapton once told me that Detroit audiences brought out the best in his playing."
WE KNEW THAT
Thirty years ago at Cobo Hall, Bob Seger told a sold-out crowd, "Rolling Stone magazine just wrote that Detroit audiences are the best in the world. Shit, I have know that for 10 years."
Well Bob, those of us from Michigan have known for years that you deserve to be in the Hall of Fame.
What about the question that he is asked almost daily; are you going to tour again?
"We will have to see. I have a new album being released in September and it is common practice to tour to support the album," said Seger. "I am getting older and I am not sure my voice would hold up, plus it is a lot of work, it takes months to plan. I probably won't but I am thinking about it. I guess I just don't know."
Bob Seger becomes the 140th performer inducted into the Rock and Roll Hall of Fame. The Hall was started in 1983 with the first ceremony in 1986. Other Michigan performers currently eligible include Grand Funk, Ted Nugent, Alice Cooper, Mitch Ryder and Iggy Pop. Grand Funk is most likely next but Madonna will probably beat them all in, as she is eligible in two years and only Elvis Presley has had more top-10 hits.
Seger got probably his biggest tribute the night after the ceremonies. Legendary singer-songwriter Bob Dylan was in Detroit performing and the crowd called Dylan to the stage for a second encore (Dylan seldom does second encores). As the fans wondered what hit song Dylan would close with the master took the stage with his band, silently picked up his guitar and rocked in "Get Out Of Denver," by Seger. He finished the song and without a word set his guitar down and walked off the stage to a crowd that was delirious. Now when one of the best songwriters of all time covers your song, well, you are in a special hall of fame.
For 25 years Seger gave us his best night after night on the road, and through several great albums. So one could hardly blame him for wanting to give that same effort to his kids. He still writes songs but ends his workday by 2 p.m. and focuses on his family after that. Sure, all of us are selfish and want nothing more for Bob Seger to keep touring every year, but Seger is on the tour of his life, fatherhood. Thanks for the great songs and all the wonderful memories Bob, congratulations and remember your son is old enough to carry your guitar just in case you decide to tour!
*Editors note: Express contributing writer Rick Coates will be writing an in-depth article on Bob Seger that will take a deeper look into his career and how he spends his days. The article will appear later this spring. Coates also is the co-chair of the development committee for the Michigan Music Hall of Fame, which is scheduled to induct their first class in 2005. Rumors have it that the Michigan Music Hall of Fame may end up in Traverse City.*
Trending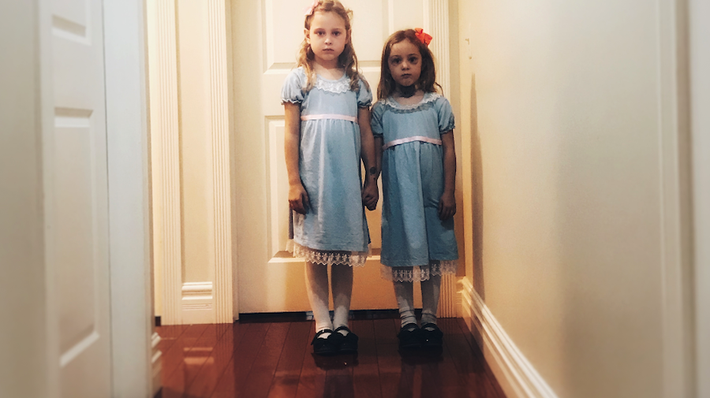 Campfire Stories 2.0
By most indications, the Rybickis are your normal northern Michigan family of four. Dad Adam works in insurance; mom Tara ...
Read More >>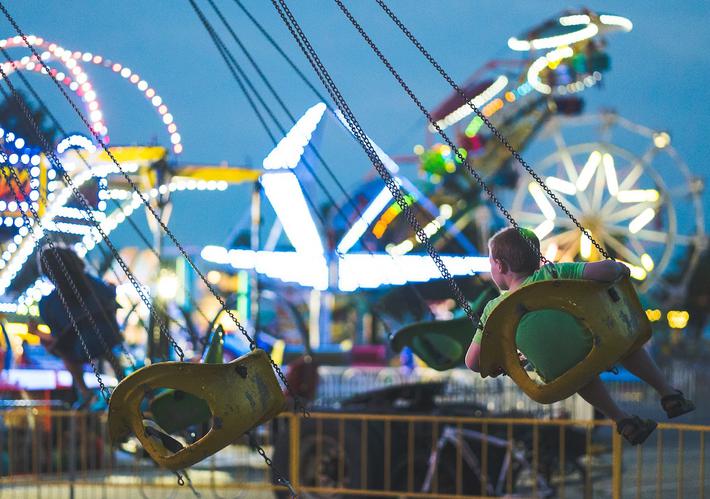 Forest + Festival = Fun
For more than 80 years, folks in Manistee County have been celebrating the Manistee National Forest Festival. This year, t...
Read More >>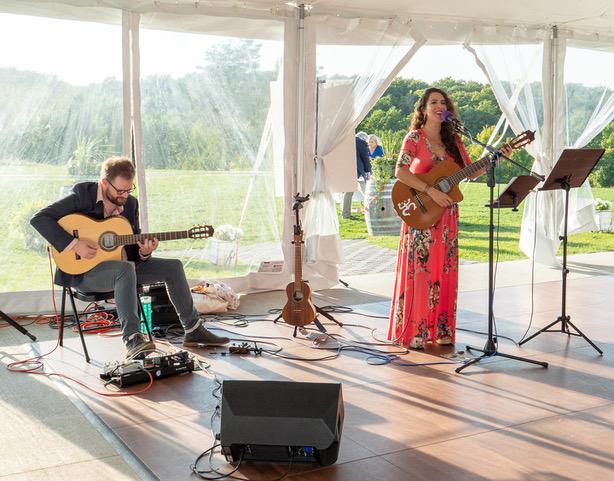 In Gratitude
"In Gratitude," a free community concert, will be held at 7:30pm on June 30 to thank the many donors and suppo...
Read More >>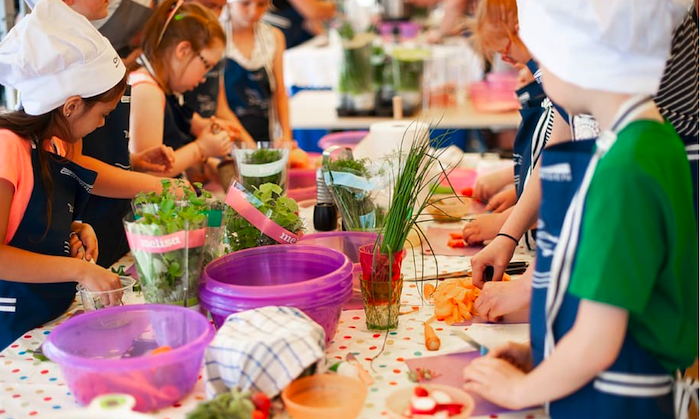 Creative Solutions to Food Insecurity
Food insecurity remains an ongoing concern in Michigan, with the nonprofit Feeding America reporting that in our state, 1 ...
Read More >>
↑