The musical side of Billy Bob Thornton
Aug. 10, 2008
Billy Bob Thornton will take the stage Tuesday night at Interlochen's Corson Auditorium. Thornton's appearance will not be for what he is best known for -- that being an A-list big screen actor. Instead, he will grace the stage as a singer-songwriter, a passion that he had long before he became an actor and Academy Award-winning screenwriter.
Thornton is not some Hollywood wannabe musician. He possesses talent, vocally, musically and in his songwriting. He is touring this summer with his band The Boxmasters in support of his fifth CD, the critically-acclaimed self-titled album The Boxmasters. He took a few minutes from his tour to answer some questions about his musical pursuits.
NE: How would you describe The Boxmasters musically?
Thornton: "We are electric hillbilly music. We draw inspiration from Johnny Cash, Buck Owens, Merle Haggard, The Animals, The Stones and The Kinks."
NE: Years ago you had a cover band, Tres Hombres, that Billy Gibbons described as the "best cover band in Texas." You do some covers on this album, but nothing like the originals. Two songs in particular that I am not sure the writers ever imagined being performed to a hillbilly beat. The Beatles' "I Wanna Hold Your Hand" and The Who's "The Kids Are All Right" come to mind.
Thornton: When you break down the British Invasion music to its core, it really is just hillbilly music. They just had English voices and amplifiers.
NE: Okay, why the professional attire on stage and not overalls and cowboy hats?
Thornton: I love that Mod look that all those British bands like The Animals, The Kinks and The Beatles had. So we decided to incorporate it ourselves. It works well with the music.
NE: So how did you go about picking the cover songs you ended up with?
Thornton: Lyrically these are all lower-middle class songs, or at least inspired by that lifestyle. That is how I grew up, so these songs have meaning to me.
NE: When and what instrument did you start playing?
Thornton: "I have been playing music as long as I can remember. I loved Elvis and the music from that era. I started on drums and played drums in a lot of bands during school. Then I joined my uncle's country band. I even was the lead singer in a soul band.
NE: You have a recording studio in your home. Is it true that Warren Zevon recorded his last album in your studio?
Thornton: Warren and I were good friends. He recorded part of his last album in my studio. He recorded "Knocking on Heaven's Door" in my studio. Others, like Jewel, have used the studio. It is where I do most of my songwriting.
NE: You take your music pretty serious so it is more than a side project for you.
Thornton: I consider myself an artist. For me a good year is to act in a major film, act in an independent film, record an album and do one tour. If I do all of that, then I consider that to be a successful year. So making music is equally as important to me - it is part of my career as an artist.
Reviews of Billy Bob Thornton and The Boxmasters' performances have been glowing. They perform two sets with the first being rooted in their electric hillbilly sound. At the end of the first set Thornton tells the audience not to "go anywhere as we are coming back in 15 minutes and we will be louder and more obnoxious." Highlights of the second set include Thornton originals and a raucous cover of the Ramones' "I Wanna Be Your Boyfriend."
For additional information on Billy Bob Thornton check out myspace.com/planetbillybob or call the Interlochen Box Office for tickets for the Tuesday, August 12 concert at 800-681-5920.
Trending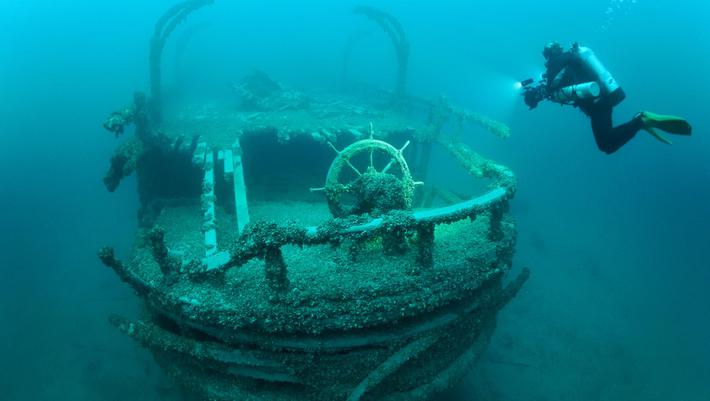 Shipwreck Whiskey: What's Happening with the Westmoreland and its High-Proof Treasures?
Few shipwrecks in the Great Lakes pique the fascination of armchair treasure hunters as much as the Westmoreland, a cargo-...
Read More >>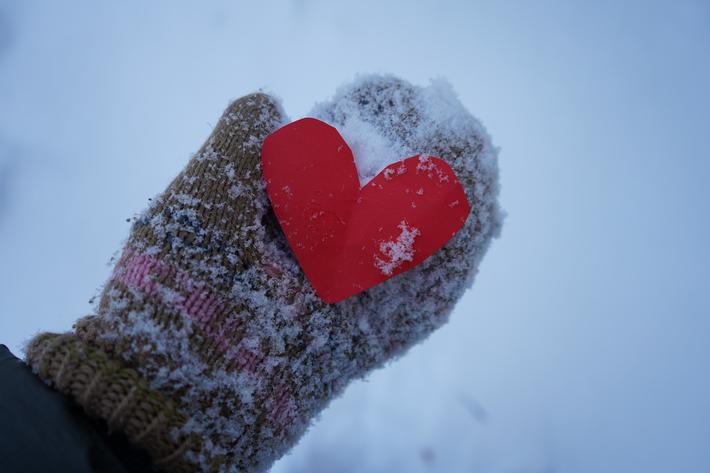 Merry Mittens
The Mitten Real Estate Group of Traverse City is helping make the season bright by kicking off their first Mitten Drive, w...
Read More >>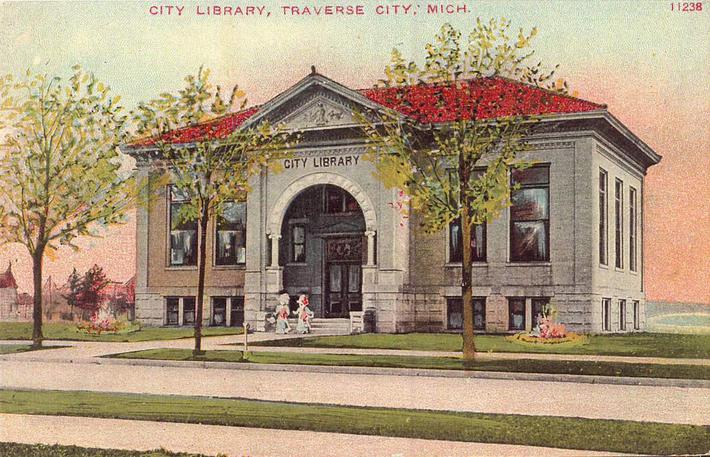 A Literary History of TADL
Next year, the Traverse Area District Library (TADL) will celebrate 155 years of lending books and knowledge in northern M...
Read More >>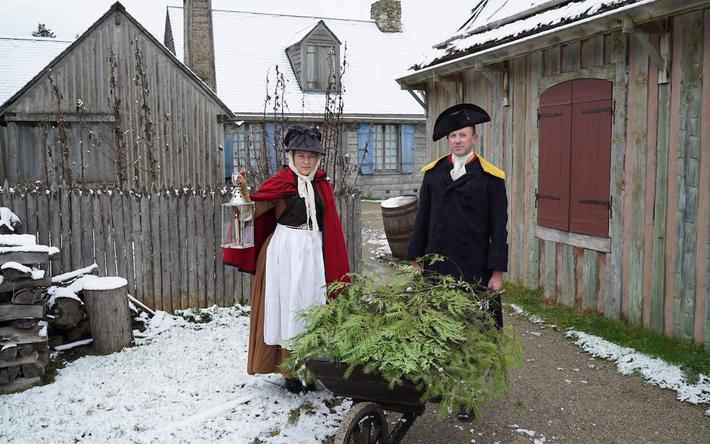 A Colonial Christmas
Christmas is coming to Colonial Michilimackinac in Mackinaw City on Dec. 9. Storytellers will bring to life the stories of...
Read More >>