Angelo Meli
March 22, 2009
Angelo Meli
Jack Pine 3/23/09

When guitarist Angelo Meli was asked if someone could become a better musician after 50 years and beyond, he pretty much scoffs at the question.
"Oh yeah, unless you have some physical impairment," Meli says emphatically, after finishing his weekly Tuesday solo gig at Oryana Food Co-op in Traverse City. "I'm sure I am a better guitar player than I was a week ago."
His response wasn't anything like a boast. Meli, 58, knows that practice and focus brings positive results. He has been playing guitar most of his life and is currently playing more than ever. In addition to Tuesday's at Oryana from 4:30 to 6:30 p.m., he gigs regularly with the Neptune Quartet and the Rhythm Kings and he now has over 20 guitar students. He is one of a handful of local musicians that run around town with their equipment, from lessons to gigs, just like in the big city.
Meli began playing guitar in his teens and started to get serious about it when he worked for renowned guitar maker and player Dan Erlewine in Ann Arbor. Meli also had a job working maintenance at the University of Michigan Medical School.
"My boss would say 'If you get your work done, you can bring your guitar here and practice,'" Meli says. "I would get my work done in four hours and practice four hours in a little janitor's closet."

FROM BERKLEE TO R&B
From there Meli went to the well-known Berklee School of Music in Boston, where he learned how to read music. He then toured with a rhythm and blues band that played Holiday Inns. He eventually landed in Florida, where the financial realities of life on the road as musician were becoming apparent and he went back to school and got a degree in accounting.
Citing the discomfort of wearing a suit and tie in Florida in the summer time, Meli turned his thoughts northward. In 1981, he was able to get a job with a firm in Traverse City. He has been there ever since, working as an accountant until last July when, as he says, he was able to "hang up his calculator."
Meli never stopped playing guitar though, and has spent many of his weekends at outlying bars in Fife Lake, Thompsonville and Frankfort. He has played in blues bands, variety bands and a Tex-Mex outfit that played a little bit of everything. For several years he was in the house band that hosted open mic nights on Mondays at the Union Street Street Station.
In '01, Meli's evolution as musician took another step forward when he joined up with Don Julin, Glenn Wolff and Crispin Campbell to form the Neptune Quartet. Neptune plays a blend of jazz, classical, folk and a bit of Frank Zappa for good measure. It is structured and studied music, but also creative and free flowing and includes lots of space for improvisation - both of which are Meli's strong suits.
"I owe a lot to Don Julin, in so far as being a musical mentor," Meli says. "He's a great band leader. He's disciplined and demanding in a good way and is also a
great player."

EXPERIMENTAL GUITAR
Meli and Julin also play as a duo at Scott's Harbor Grill in the summer and the Neptune Quartet stays busy playing summer festivals, private parties and at Poppycock's, located in downtown Traverse City, about twice a month. Neptune has recorded four CDs together and their music is often featured as interlude music on Interlochen Public Radio's news station.
At Oryana, Meli plays what he calls experimental guitar. He stands in the middle of about a half a dozen effects boxes. He creates and layers bass, rhythm and percussion tracks and plays the song on top of it all on his shimmering sounding and looking Carvin electric guitar. The songs include jazz standards such as "My Favorite Things," and "All Blues" and then he'll throw in Hank Williams "Cold, Cold, Heart" as well as several Beatles covers. On this Tuesday, Meli played a beautiful version of John Lennon's "Julia."
"I never played solo before this," Meli says. "I wanted to see if I could get it all happening, not have it sound like karaoke and make it sound musical. I don't know if I have succeeded or not, but it's getting better all the time."
Getting better is a persistent theme with Meli. Practice, study and discipline is his approach and is what he teaches his students, but for him it doesn't stop there.
"Guitar is my instrument," Meli says. "But it is the music that has the meaning. To me, music is a spiritual language that can transcend everything else. I am always trying to read better and play more
precisely. It is like learning a language. The more words you know, the more articulate you can be, the better you can communicate the music."

Angelo can be contacted for lessons and gigs at: angelomeli@ymail.com or at Zamar Guitar: 231-929-0097.



Trending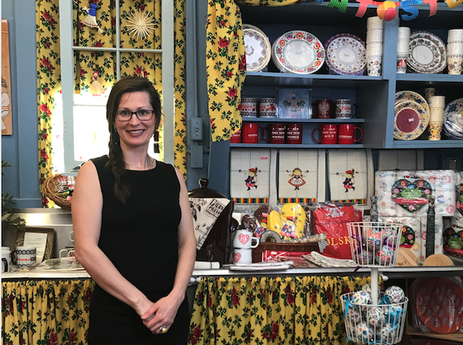 Straight Outta Hamtramck
There it stands, in downtown Cedar: The Polish Art Center. Some paintings of the Old Country probably, maybe some Polish p...
Read More >>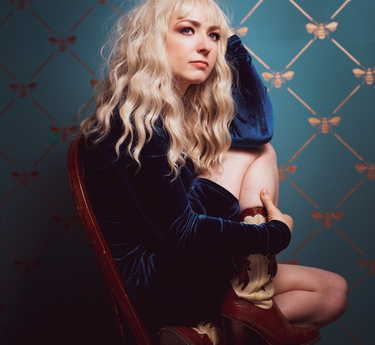 The Queen of Underground Country Returns
The last time Rachel Brooke released a full-length solo album, things looked very different — both in the northern M...
Read More >>
Patience Required
It's going to be a very long election night. Voter fraud will have nothing to do with it. Every state has some form of ea...
Read More >>
The Long Goodbye
Last week, President Trump sowed confusion within his government — and amongst our allies — by tweeting t...
Read More >>
↑