Meatloaf
July 18, 2010
Meat Loaf on the Menu: Singer brings Northern Michigan players to Kewadin
By Rick Coates
When Meat Loaf takes the stage Saturday at the Kewadin Casino for their 25yth Anniversary Summer Celebration, he will be joined by two former Traverse City residents, keyboardist Justin Avery and sax player David Luther.
Luther joined Meat Loaf's band in 2006 and Avery earlier this year. The two knew each other back when, with Luther part of the last Traverse City High School graduating class in 1997 and Avery graduating from TC West in 1999.
"We knew each other in high school because we were both musicians," said Avery, son of musician and former Dill's Old Town Saloon owner Larry Avery. "I remember David being a very serious musician for someone that was just a teenager."
Luther also remembers those days.
"You really have to go back to 1995 when you look at how we both ended up in Meat Loaf's band," said Luther. "I was 16 and looking for a job and Dill's was hiring a dishwasher and I got the job. Well, they had the Golden Garter Review and Larry heard I played the sax, so one night he had me go out in my dishwashing uniform all dirty and play the last song with the band. It became a nightly thing."
Luther's playing became popular and the next year others joined him and they became known as the Flying Horn Monkey's. He met Justin that summer and the two struck up a musical friendship that landed them both in Meat Loaf's band.

MEMORIES & LAUGHS
"I was really into jazz and that was what I wanted to play but my experience at Dill's expanded my musical knowledge and appreciation," said Luther. "My first experience with Meat Loaf's music was there. It seemed every night we had karaoke, some drunken guy who would want to sing 'Paradise By The Dashboard Light.' So when I got hired and started playing that song I would immediately go back to those memories and laugh."
After high school Luther headed off to the prestigious University of Michigan School of Music.
"I wanted to be a jazz musician and do a lot of experimental music so I was fortunate going to U of M," said Luther. "They have the best sax professors in the world there. So I knew the sky was the limit for me after graduation."
Luther quickly found out that wasn't the case.
"After graduation I was thinking Detroit, Chicago, or heading to Europe for the experimental scene. Well I decided to split the difference and head to New York," said Luther. "I had $7,000 in my account and no job. I thought I was set but I found out that money didn't last as long as I thought."
Luther began landing gigs and eventually, he got a break with Meat Loaf.
"I was a sub for the Broadway Show 'Movin' Out' that featured the music of Billy Joel," said Luther. "I got to meet so many great musicians, from Billy's band to others who would come out. Well, another sub was Meat Loaf's bass player and music director. A year later he called me and said they were looking for a sax player and asked if I would audition and I agreed."
So was Luther nervous about auditioning in front of Meat Loaf?
"Actually he wasn't there, it was the band members," said Luther. "They listened to me, voted and I was in."

JUSTIN'S STORY
Enter Justin Avery.
"Well Justin had headed off to LA and we had kept in touch," said Luther. "Then one day Meat Loaf's longtime keyboardist announced he was leaving the band and I immediately thought of Justin, so he flew out and auditioned and the rest is history."
For Avery, who grew up in a musical family, this was another opportunity to expand his ever-growing musical network.
"After graduating from Western where I studied piano, I moved to LA and got some session work and formed my own band, the Population Game," said Avery. "I have had the good fortune of working with Katy Perry and Billy Ray Cyrus among others. But the opportunity to reconnect with David and tour the world with Meat Loaf sounded too good to pass up."
Both Avery and Luther have enjoyed the experience so far.
"As the new guy in the band everyone has treated me very professionally," said Avery. Meat Loaf treats his musicians with respect and professionalism. This is such an awesome experience performing every night with such caliber musicians. I wake up in the mornings and say 'I can't believe this is my job.'"
Luther echoes the experience.
"I like the fact Meat Loaf treats us as part of his band," said Luther. "Meat Loaf's music is epic, unique and intelligent. It is operatic rock and roll and I am honored to perform it. I also like how as a sax player I am not stuffed off to the side of the stage, I am in the spotlight and I get to do solos."

MAKING ENDS MEET
But neither Luther nor Avery feels they have made it yet.
"When you are a touring musician your bank account goes up and down," laughs Luther. "Your financial windfall comes and goes. One minute I am on stage with Meat Loaf and the next I am working in a metal shop to make ends meet to get through last winter. I am not complaining, it is the life I have chosen and it is a good one."
Avery isn't sure how long his gig with Meat Loaf will last but hopes someday his own band, Population Game, will hit the big time.
"We tour the states until the beginning of September and then there is a European leg of the tour and some dates being planned in, both places where Meat Loaf has a big following," said Avery. "I have enjoyed this experience so far and I have learned so much especially from Meat Loaf in how he treats musicians. These experiences I will be able to take back to my own band."
Meat Loaf's album Bat Out of Hell ranks as the fifth top selling record in the world with 45 million copies sold to date. In al,l Meat Loaf has sold more than 80 million albums worldwide with the help of Bat Out of Hell II selling 25 million copies, including the number one smash hit "I would Do Anything For Love (But I won't DO That)."

MOVIES TOO
In addition to a successful musical career, Meat Loaf has enjoyed a career in the movie industry appearing in several films including roles in the Rocky Horror Picture Show, Wayne's World and Fight Club.
Veterans to the Northern Michigan music scene may remember seeing Meat Loaf perform in the region in the late '60s as the lead singer of the Saginaw based Popcorn Blizzard. Meat Loaf was also the lead singer on Ted Nugent's second album, Free–For-All.
So as Avery and Luther come through Michigan this week with shows in Detroit and the Soo, they wish they had time to hang in Traverse City .
"I usually get back once a year and that is at Christmas," said Luther. "I would love to come back in the summer. I know both Justin and I will have family and friends at these shows so that will be nice. Who knows, maybe we will get booked in Traverse City someday."

Meat Loaf with David Luther on sax and Justin Avery on keyboards will perform Saturday July 26 at the Kewadin Casino. For additional info or to purchase tickets go to www.kewadin.com/entertainment or call them at 800-539-2346.



Trending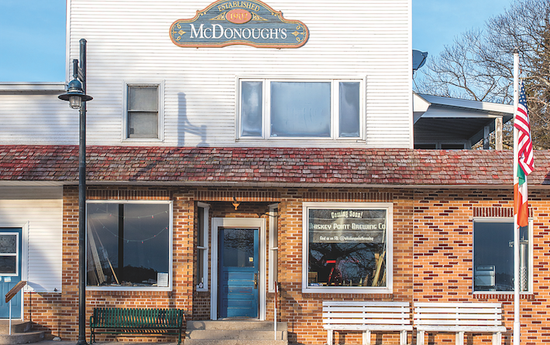 Welcome to Michigan's Most Remote Brewery
After years of planning and honing his beer-making skills, this spring, Patrick McGinnity plans to open Beaver Island's first microbrewery. Opening a craft brewery is challenging. Opening one on a remote island in Lake Michigan that's either a 15-minute plane ride or a two-and-a-half-hour ferry ride from ...
Read More >>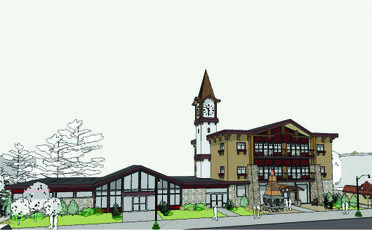 Gaylord: A boomtown Up North
Gaylord native Gary Scott had moved to Indiana, where he and some partners started a business to invest in distressed properties. He was talking to a banker in Detroit about real estate in Bloomington when he asked what kind of deals might be available in northern Michigan. ...
Read More >>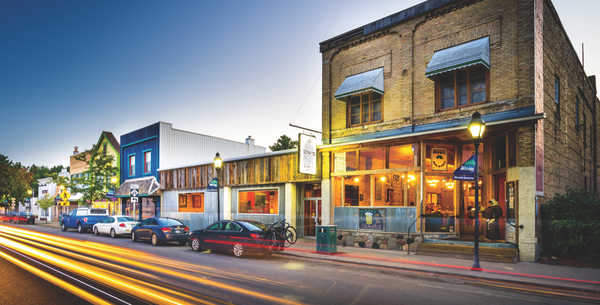 Small Up North Towns on the Rise
Spotlight on Bellaire (pictured)Seems Traverse City isn't the only place in the region making those "Best of" lists. The Antrim County hamlet of Bellaire was recently named to the list of Best Lakeside Towns in the U.S. by Country Living Magazine, alongside the likes of Vergennes, Vermont, Greenville, ...
Read More >>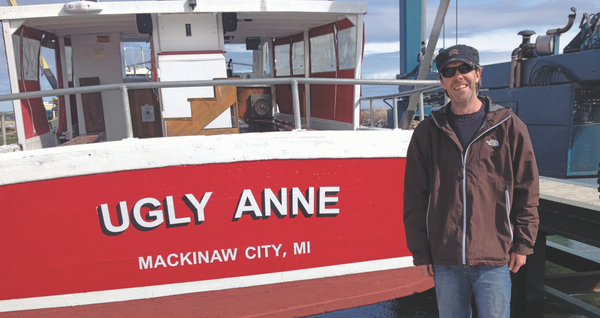 A Wicked Cool Ride Around the Straits
You expect to see boats around Mackinac Island in summer. Sailboats, power boats, cruisers, and the ubiquitous ferries that run residents and guests back and forth across the Straits of Mackinac, sure. But there's a more unusual vessel visible these days — an all-wooden Down East lobster ...
Read More >>
↑