Turtlenecks Times Two
Nov. 30, 2014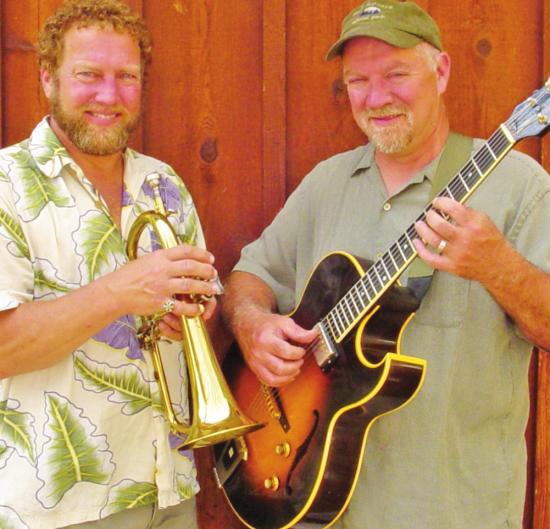 Friends since the late "˜70s, guitarist Mike Sullivan and flugelhorn player Norm Wheeler are local favorites who spun their individual talents into one musically fashionable whole.
Wheeler, also known for his poetry and work with The Beach Bards, was spending some time living in Copenhagen. Meanwhile, Sullivan was employed as a social worker in Detroit, where he also played his folk and blues music.
Once they found themselves living in northern Michigan (specifically, Interlochen), a collaboration between the two was only a matter of time.
"Norm was one of the founders of The Beach Bards and I'd become involved with Song of the Lakes," Sullivan explained. "Our families would gather at bonfires and parties."
Some years later, Wheeler resumed playing flugelhorn–an instrument he'd set aside since his college days–and brought it to a bonfire, playing some jazz standards.
Around the same time, Sullivan acquired a 1951 Gibson 175 jazz guitar at the Berrien Thorn Estate auction.
"It was a beautiful guitar and I felt an obligation to learn how to play the jazz of that era," Sullivan said.
The two started playing jazz music together, soon adding spoken word over the music.
"This led to writing our own compositions," Sullivan explained. "We developed a form of music that combined Brazilian rhythms with a northern Michigan attitude; we called it Benzillian music."
While today they are influenced most heavily by what Sullivan calls "the jazz feel of the "˜60s and "˜70s," they originally wanted to call themselves The Velour Brothers, but were unable to find velour leisure suits.
"So we settled on The Turtlenecks because we still had some in our closets," Sullivan laughed, "and the rest is history."
Sullivan categorizes The Turtlenecks' music as "enhancing without dominating," adding to the atmosphere with sound and expanding their Benzillian repertoire.
"We play several Jobim bossa novas, Chet Baker tunes, and standards, plus originals with poetry," he said.
The Turtlenecks add ambiance to high-end restaurants around the region, including the former Tapawingo in Ellsworth, The Leland Lodge, and Trattoria Funistrada and LeBear in Glen Arbor. They also enhance art openings, the Traverse City Film Festival, Northwestern Michigan College's Culinary Arts annual dinner and other local events.
Sullivan says it's their particular combination of sounds that makes The Turtlenecks work, and their quirky approach sets them apart from other jazz-based acts in the area.
"I think the mid-range tones of the flugelhorn, combined with the jazz guitar hollow body sound, create a rich and warm quality," he said, "and we keep hoping that our diehard fans will attend our gigs wearing turtlenecks–or at least dickies!"
To learn more or to book The Turtlenecks, visit www.sullivanentertainment.net
Trending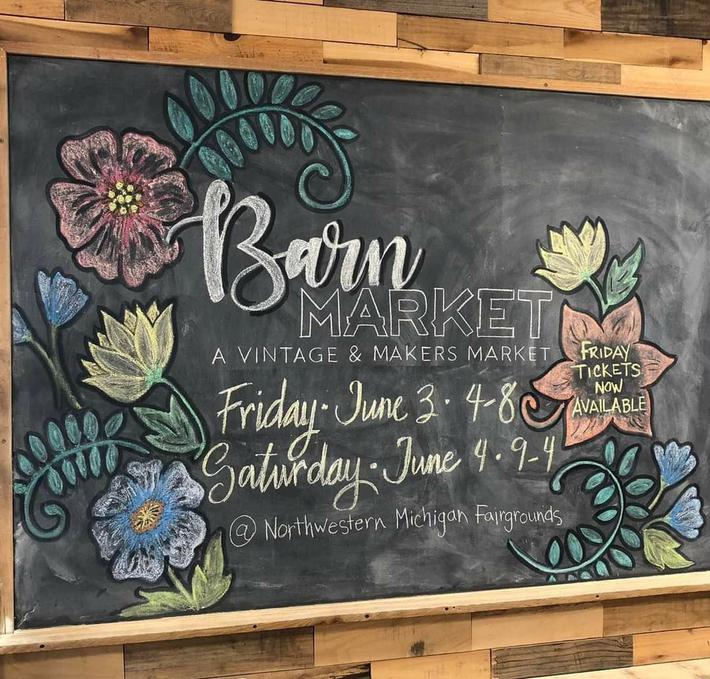 Makers Market Hits the Mark
Try saying that title 10 times fast. Or don't, and instead make your way to the Northwestern Michigan Fairgrounds in...
Read More >>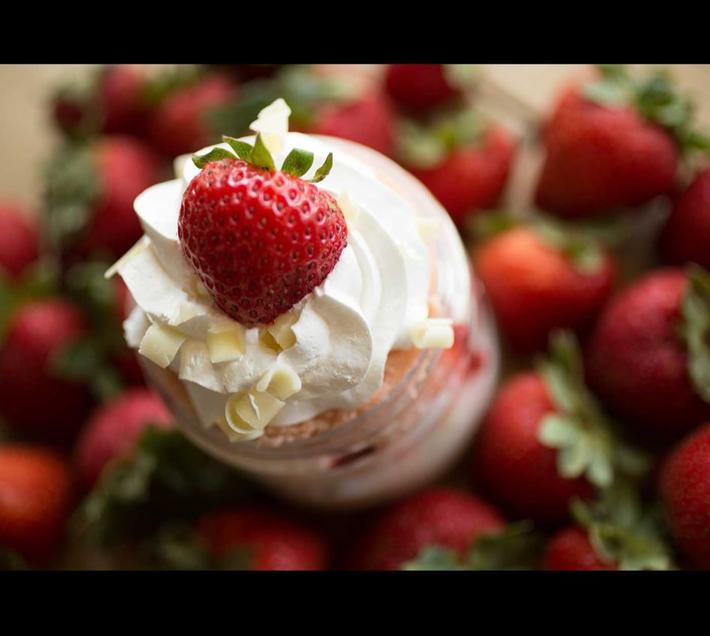 Holesome Bites' Strawberry Buttermilk Cake
Imagine, if you will, the ultimate pastry-case perfection, packed and waiting on your porch. Drooling already? We don&rsqu...
Read More >>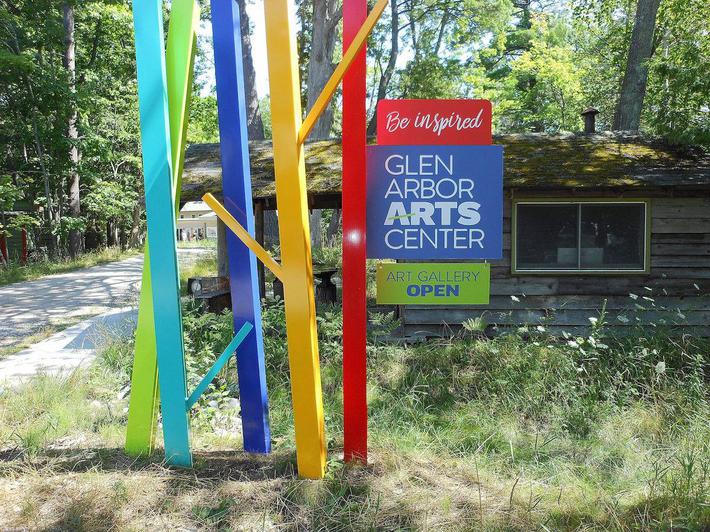 Al Fresco Art
The Glen Arbor Arts Center's front yard and parking area will be turned into an open-air exhibition and music venue ...
Read More >>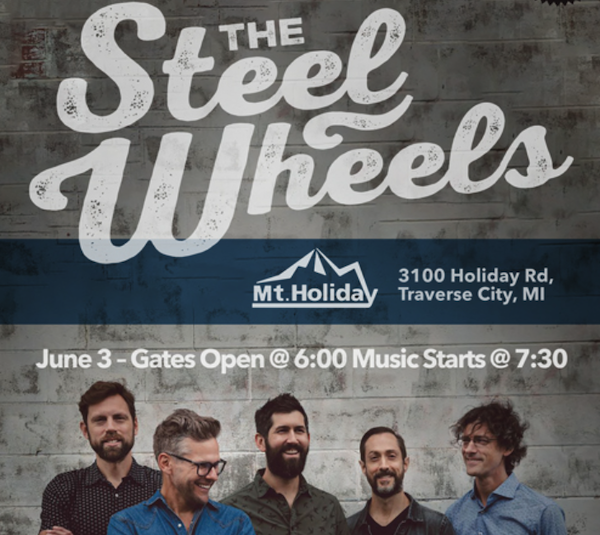 Concert for a Cause
This Friday, June 3, Mt. Holiday in Traverse City will be rocking. The popular ski hill and summer adventure zone is hosti...
Read More >>
↑