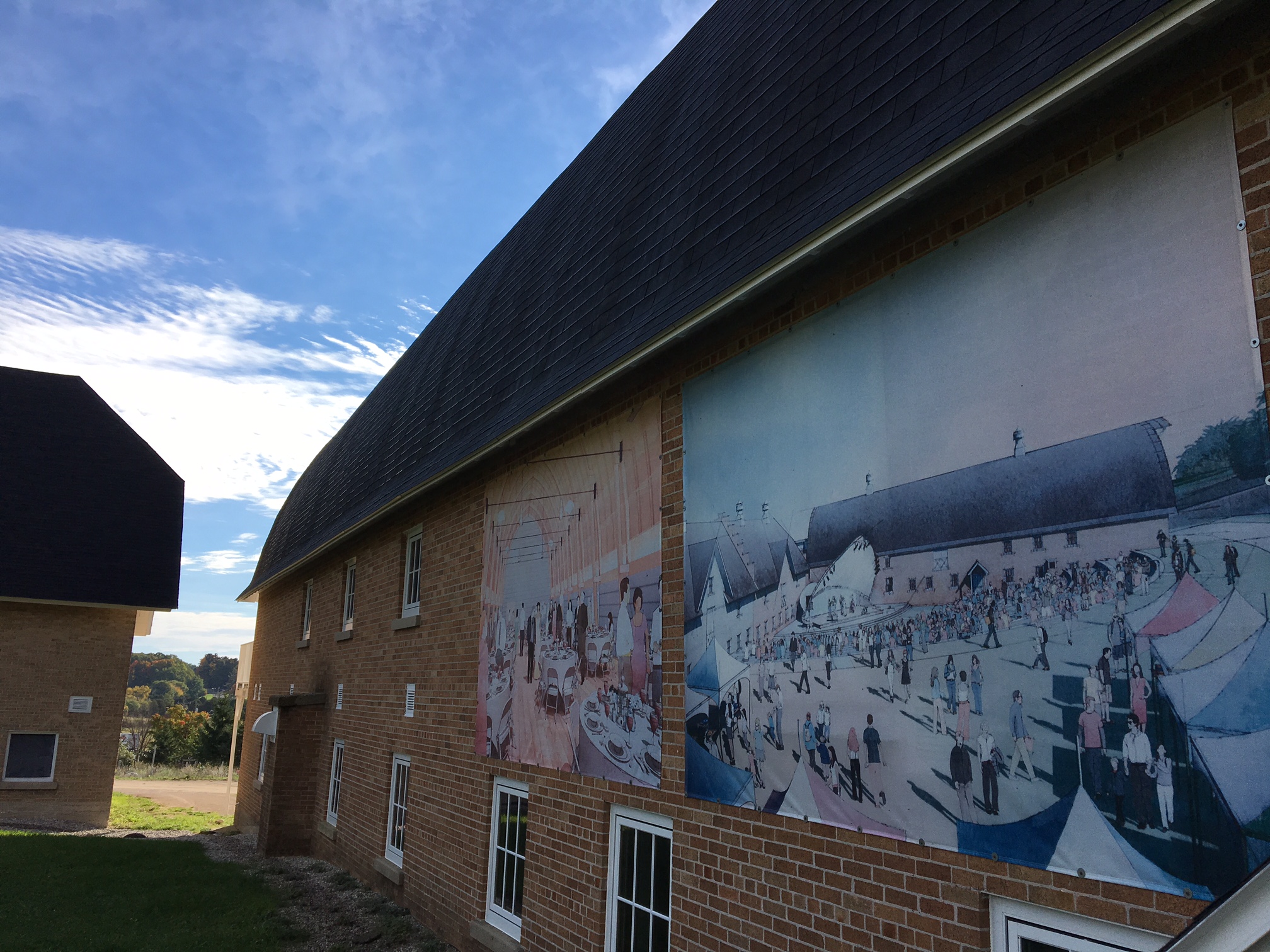 New Concert Series Barnstorms Into Traverse City
Seven years ago, Sam Porter fell in love. With a barn.
"I did!" Porter laughed. "The cathedral barn is one of the most amazing places for music I've ever seen."
Locals know that Porter takes his passions and runs with them. He's the man behind Porterhouse Presents Microbrew and Music Festivals in Traverse City, Paella in the Park and a host of other ambitious events.
Next up on his list is maximizing that very same barn's potential with his newest concert series, kicking off next month.
GARDEN GROOVES
The barn was once part of an operational farm just one mile from downtown Traverse City. Today, it's been remodeled to offer more than 3,500 square feet of event space and shares 56 acres of land with its own elegant botanic gardens.
Built in 1885, The Cathedral Barn's 30- foot ceilings and dramatic roofline make for an impressive venue, both visually and in an audio sense. "I picture it kind of like the Frederik Meijer Gardens amphitheater (in Grand Rapids)," Porter explained.
"Combining those amazing gardens and the lawn, and the property's capacity for a couple thousand people, starting with four hundred in the barn itself. We've spent hundreds of hours working on the vision for the barn with its architect, Ray Kendra."
SOUND INVESTMENT
Now equipped with a brand-new JBL sound system and ready for action, The Cathedral Barn is being positioned as both a traditional venue and a community center.
"I hope folks will come out and help us shake the dust off of the rafters!" Porter said.
Porterhouse Presents is going to help the barn do just that with the upcoming Cathedral Barn and Food series, which launches Dec. 3 with its first event, a special reservedseating show for Michigan singer-songwriter May Erlewine as a release party for her new CD EP, "The Little Things."
MAY'S DAY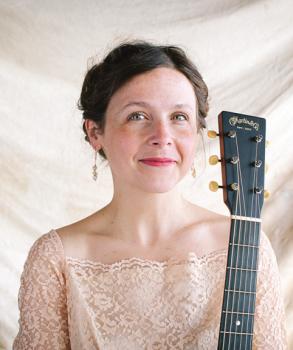 "I love May, she's so talented, and her band is an all-Michigan outfit as well," Porter said. "We're going to step up this show and create a real, full experience for all of May's fans."
A paella dinner with flan dessert will precede the concert; reserved seating will be present in front of the stage, with a special area alongside for those wanting to dance without obscuring views of the show.
"We've already sold a quarter of the reserved seating," Porter said, "this is going to be a good one."
Next up in the series is singer-songwriter Joshua Davis on Dec. 9. Davis recently had a run of national fame on the NBC series "The Voice" on top of his own longstanding music career in Michigan.
"Josh is such a hilarious storyteller and genuine songwriter, and that's why 'The Voice' loved him," Porter said. "He's got some new music coming out and, well, he's got those eyes – at least that's what my wife said."
SECOND STAGES
Porter's ongoing quest to expand entertainment offerings in the Grand Traverse region and beyond only looks to continue improving if venues like The Cathedral Barn are any indication.
He's currently working to add additional shows to the winter Barn and Food series, and is planning a bluegrass extravaganza for next spring called Fauxgrass, with Billy Strings serving as headliner and the event's host.
"My dedication to Traverse City is in helping these spaces and these shows get produced in a professional way," Porter said. "To set the bar higher, and help build TC's second stages. The Dennos and the City Opera House are so great, but realistically they're untouchable for a lot of smaller artists. So we're trying to build out some of these other local venues to create something beautiful."
The Cathedral Barn is located in the Historic Barns Park, 1500 Red Drive in Traverse City. For tickets and more information on the winter Barn and Food Concert Series (including the May Erlewine/Joshua Davis shows) and next spring's Fauxgrass event, visit Porterhouse Presents at porterhousepresents.com or call 231-943-2929.
Trending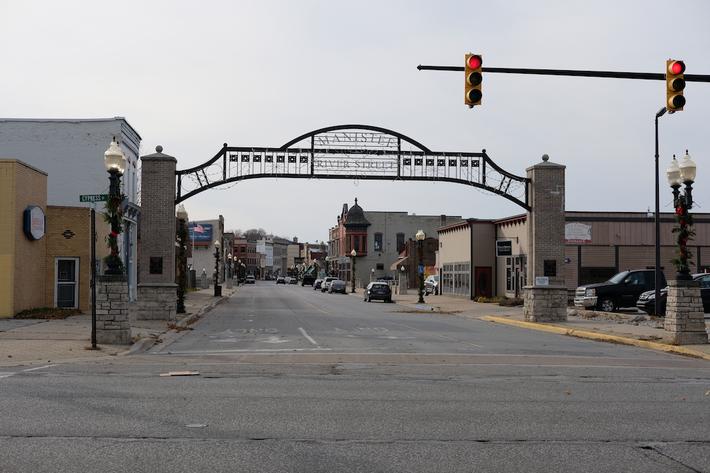 Transforming Manistee
The entrance to downtown Manistee, as it stands today, is drab. On each side of River Street for the first block, building...
Read More >>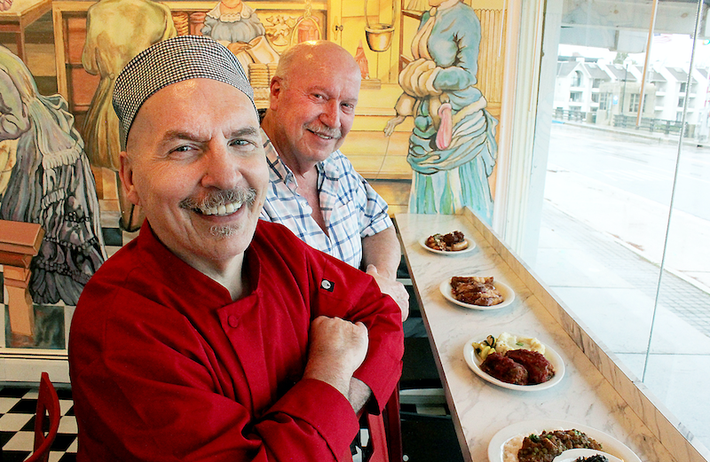 My Grandmother's Table
Gestures of love come in many forms. Gifting flowers, running errands for a sick loved one, wearing masks, or shoveling ou...
Read More >>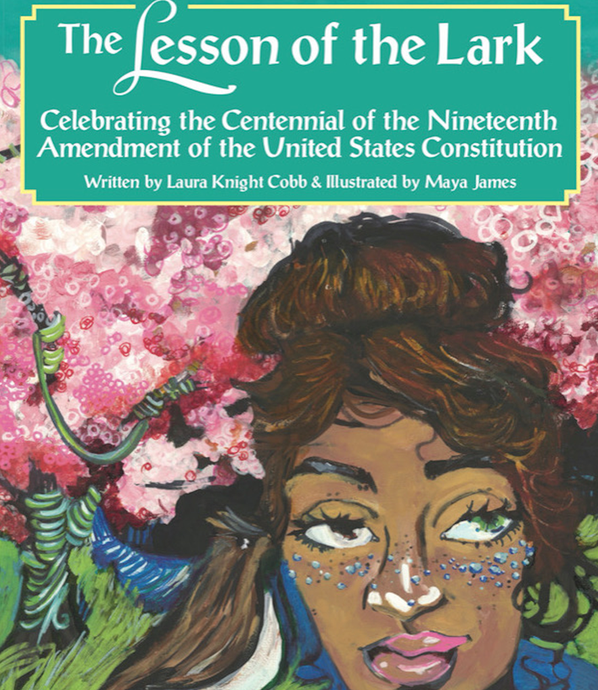 A Girl, a Bird, and a Gardener
An unlikely trio of characters from the pen of a local author has inspired a concert-length musical composition by the aut...
Read More >>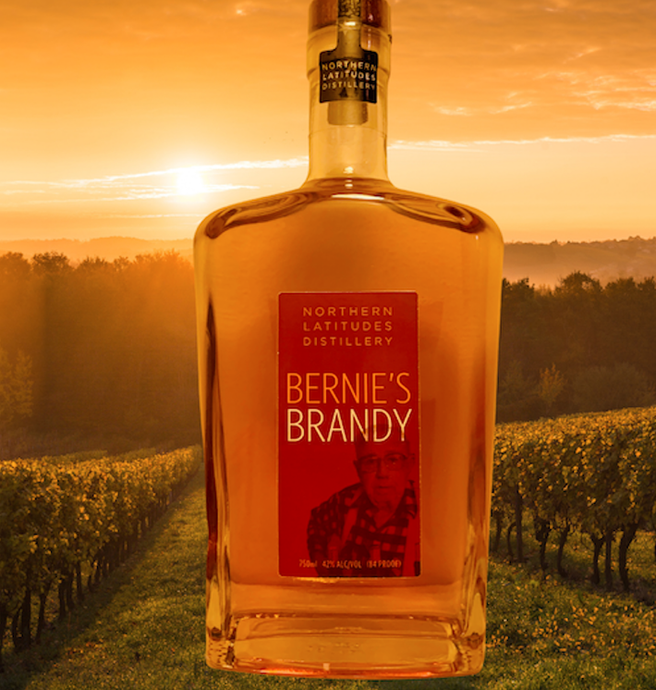 Northern Latitudes' Bernie's Brandy
The legendary spirit of Bernie Rink — aka The Godfather of Northern Michigan Wine — has been, you might say, b...
Read More >>
↑