Kenny Olson & the Power of Soul: Anything is Possible with New Jimi Hendrix Tribute
June 2, 2004
A couple of years ago when guitarist Kenny Olson's son was born he made calls to his immediate family as any proud father would. But there was one more call he would make that day and that was to Al Hendrix, father of guitar god Jimi Hendrix.
After all, Olson and his wife Dana named their son Kendrix in honor of Olson's grandfather Ken Olson and Olson's guitar inspiration Hendrix.
But a lot of musically inspired parents have probably named their son after Jimi Hendrix, yet wouldn't get phone time with Al Hendrix, so why Olson?
"That's easy," said Janie Hendrix, Jimi's sister. "Kenny Olson was very important to my father. My father considered Kenny to be like a son and I consider him to be my brother. Kenny Olson is one of the few guitarists out there who actually captured the spirit of my brother versus trying to copy him. My father recognized that immediately. Kenny is the real thing and like my brother he is a giver."

THE WIND CRIES CHAKA
The call proved to be an important one; it brought a huge smile to Al Hendrix's face. He would pass away a few months later.
Prior to passing away Al Hendrix expressed to his daughter a desire to have a tribute CD done that celebrated the R&B side of his son. After all, Jimi Hendrix started out with the Little Richard, The Isley Brothers, Diana Ross and Ike & Tina Turner, so he very much R&B influenced
"My father's favorite singer was Chaka Kahn, so we started this concept almost four years ago with her and Kenny recording 'Little Wing,'" said Hendrix. "From there, a tribute CD was born."
That tribute CD, released in early May, is "The Power of Soul," and features 19 R&B/Soul based Hendrix tracks from an eclectic selection of some of rock's most inventive musicians. Music giants Eric Clapton, Sting, Prince, John Lee Hooker, Carlos Santana and Stevie Ray Vaughan are just a few of the heavyweights appearing on that CD.

WINGING ON
On that same billing is Traverse City native Kenny Olson whose recording of the Hendrix classic "Little Wing" with Chaka Kahn from four years ago was a lock for the project. It was one of just a few songs that Al Hendrix had a chance to hear and he gave it his blessing.
Kenny Olson is not a household name as of yet. He is often identified in media pieces as "Kenny Olson, guitarist for Kid Rock." Not on this project -- Olson is not identified by his alliance to Rock -- his name stands-alone on the CD cover.
"Those of us who play the guitar both young and old know Kenny Olson," said Eric Clapton. "He is well respected by his peers and is respected for his playing not for who he plays for."
The album is selling quite well and is being praised by critics. Though some fans of Hendrix have been critical of the CD and disappointed by the interpretive version to the songs versus a copycat approach. Some Internet fan sites have criticized the likes of Chaka Kahn and Olson and some others for their appearances. But guitar legend Carlos Santana laughs at such notions.
"First of all Jimi Hendrix was a seeker, an explorer for the rest of us. He didn't copy anyone's style and he wouldn't expect that out of us. To copy him or to try and sound like him would not honor him," said Santana. "As for Kenny Olson, Jimi would have loved him. Kenny is quiet like Jimi was; he doesn't seek the spotlight for himself. He lets his guitar speak for him. In musical circles Kenny Olson is known as the cat that plays with Kid Rock, not for him."

IF SIX WERE NINE
For Olson, some days this all seems like a dream. He was only three when Hendrix died. It was only 12 years ago he was playing open mic nights in Traverse City and frustrated by his lack of success, he even considered quitting. But life is different now and Olson is basking in the respect he gets from the guitarists he grew up admiring. It is also the icing on the cake to be a part of the Hendrix family and the tribute CD.
"It is quite the honor to be on this CD," Olson said. "It is very cool to be in the company of some amazing artists."
Since meeting the Hendrix family six years ago, Olson has been asked by them to perform often at Hendrix tribute concerts. Olson along with Buddy Guy were the headliners a year and half ago to honor what would have been Hendrix's 60th birthday. He has played with an all-star cast at the Rock and Roll Hall of Fame Hendrix Tribute. Recently, he performed at a series of Hendrix tributes on the West Coast.
"Yeah it was great my set was with Paul Rodgers (Bad Company) and former Hendrix bandmates, Mitch Mitchell and Billy Cox.  Plus we had some all out jams with the guys from Stevie Ray's band Double Trouble, Earth Wind & Fire and others," said Olson. "But Paul and I definitely connected on stage and we plan to collaborate at some point down the road."

BAND OF GYPSIES
Olson said that later this fall he would go into the studio with some of Hendrix's and Stevie Ray Vaughan's former bandmates for a project. But for now he remains busy touring with Kid Rock. He recently appeared on the Tonight Show with Jay Leno and had nearly as much camera time as Rock. Olson played a new -- but old school -- Gibson Les Paul on the show.
"Yeah it's green and it's pretty cool," he said. "It is the prototype of the new Gibson Kenny Olson Signature Model. The guitar will be out soon, so that is another honor I am proud of. Some great names have had Les Paul signature guitars and it feels good to be a part of that club."
That club includes the likes of Pete Townshend and Jimmy Page.
Last summer Olson was one of the headliners along with fellow Michiganian Ted Nugent at Gibson's tribute to Les Paul. The guitar master, now 88, made a rare public appearance at the event and thanked Olson and others for "doing the electric guitar proud."
In a few weeks Olson will be presented with a custom motorcycle designed and built by Tribal Motors of Traverse City. Tribal is Olson's corporate sponsor and he looks forward to getting the bike while on the road.
"I love motorcycles and to have these guys in my own backyard it is great," said Olson. "It is a real honor to work with them."
Olson seems to have it all right now -- is there anything else he could possibly want?
"Yeah I could go for about two weeks off right now and come back to Traverse City and just chill out. We are going to take a few weeks off in July so I plan to head north where the people are real."

-------------------------------

photo brian shram: Brian Schram appears on his home turf this summer with shows in Empire, Muskegon and Manistee.

Brian Schram makes the top 10
Outplays 4,000 competitors in national guitar contest

Olson isn't the only local boy doing well. Another area guitar slinger, Brian Schram, recently won his seven-state Guitar Center Guitarmagedon 2004 Challenge qualifier. The competition has become the largest and most important in the world.
Close to 4,000 competitors started at one of the 100 music stores across the country. Store winners competed in districts with the top three moving on to the Grand Final Qualifier, with the top eight guitarists moving on to the Grand Finals in June at the Eric Clapton Crossroads Guitar Festival in Dallas, featuring Clapton, Joe Walsh and BB King.
At the Grand Final Qualifier in Chicago Schram put on an awesome display but finished ninth out of the 36 finalists. Not good enough to make it to Dallas to hang out with Eric Clapton and continue to compete, but an impressive showing to make it into the top 10 in the country.
Guitar Music critic Andy Mesh observed Schram at both his district and qualifier performances.
"The ironic thing is that the two people who Brian Schram beat out in Districts ended up in the top eight in Chicago," said Mesh. "It was obvious that Schram was suffering from the flu. He didn't make any excuses about his performance. I don't think it is any secret that he is one of the top up and coming guitarist in the land. We will be hearing from him soon."
Schram did admit to being run down with the flu and knew he wasn't at his best.
"Sure I was hoping to win, but I will take a top 10 finish," said Schram. "Physically I was worn out and not at my best but that is the way it goes."
Schram has a busy summer schedule that will include a few Northern Michigan appearances.  June 26 he will perform in Empire for a festival, on July 2 he will open for Kool & The Gang in Muskegon before headlining the Manistee National Forrest Festival the next night.
As for the last word, let's give it to Mr. Rock:
"Shit, some places like Kentucky breed horses, other places breed football players, I think up north they breed guitar players," said Kid Rock. "Every time I go up there I find another couple of bastards that can play, but I still got the best with me."

Trending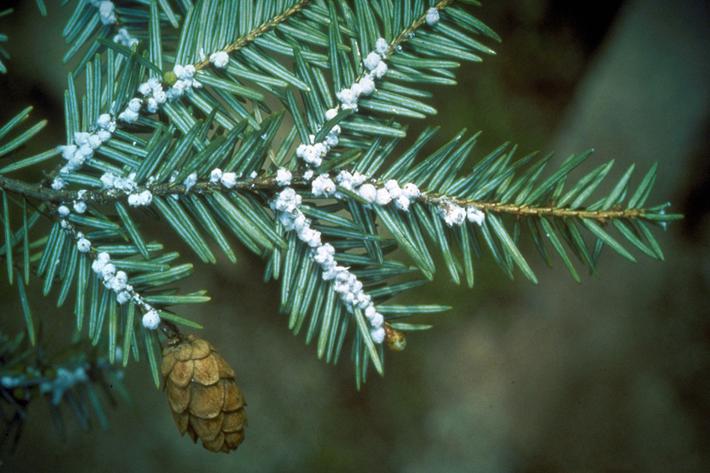 Up North's Least Wanted Invasive Species
You won't see them on posters at the post office. But make no mistake, these threats to our fields and forests, lake...
Read More >>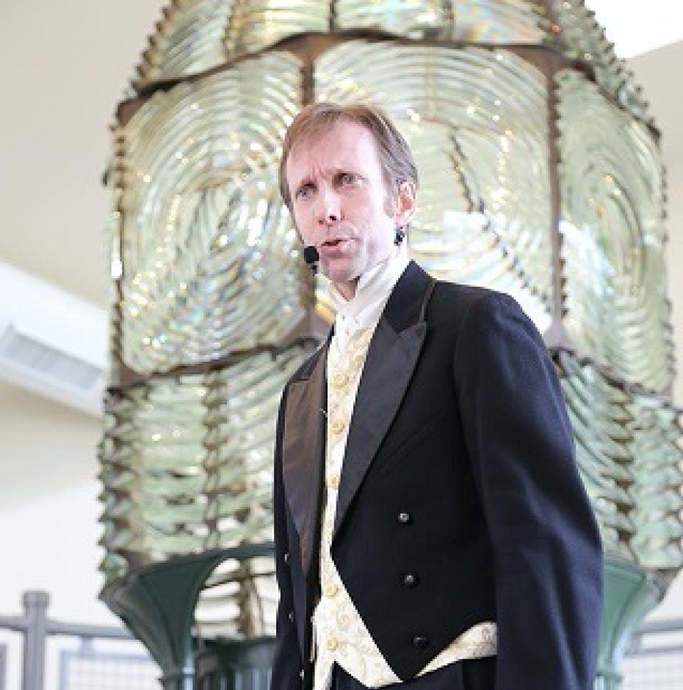 Michigan Lighthouse Festival Aug. 6 & 7
National Lighthouse Day is Aug. 7, and if you didn't think to get your favorite area lighthouse a gift (cash donatio...
Read More >>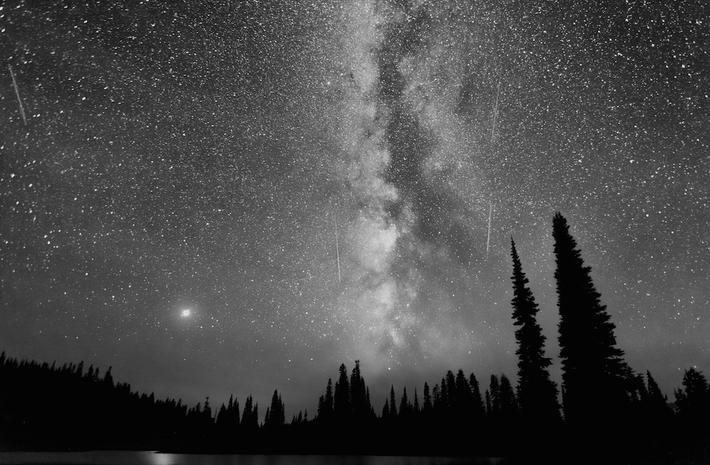 August's Night Sky: The Hero's Journey
It's said that wishing on stars began in ancient ages, on account of Claudius Ptolemy, a 1st Century Greek astronome...
Read More >>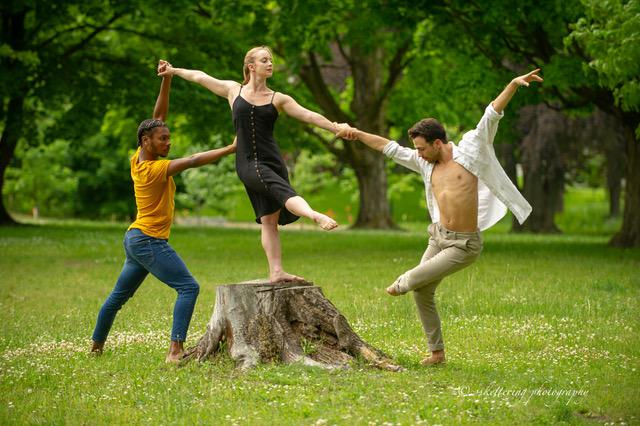 Have Stage, Will Travel
Sometimes you can't get to the dance, can't easily afford to attend — or maybe just aren't sure yo...
Read More >>
↑