Interview: Josh Groban gets Closer to Home
July 14, 2004
Interlochen Center for the Arts is a lot like mom at Thanksgiving. They both look forward to their children returning home. For the past couple of summers the arts camp has had two of their favorite daughters return home to sold-out concerts: Jewel and Norah Jones. This year is no exception as favorite son 23-year-old Josh Groban returns July 20 to perform pieces from his sophomore CD, "Closer."
Groban's star status has risen quickly since attending Interlochen's summer arts camp several years ago. The New York Times calls him, "The New Boy Wonder of Voice," and his operatic voice has helped him to sell over 20 million albums worldwide since releasing his debut CD two years ago.
Defining Groban's music style is a challenge. Music stores have a hard time deciding what category to file his CD under. His music has been described as classical, rock, pop, opera and even easy listening. How about Popera as a new classification?
"I like that," said Groban. "I know that my music fits several categories but at the end of the day I hope it ends up in the pop category. I have influences from several genres that come into my music, but I consider myself to be a pop singer. However I really never want to be pigeonholed. I want and expect to continue to grow as a singer."
ROCK DRUMMER?
As far as fans are concerned Groban may call himself whatever he wants as long as he keeps singing with his angelic voice. A voice that was almost not heard since Groban was originally interested in being a rock and roll drummer.
"My parents recognized my interest in music and theater and transferred me to the Los Angeles County High School for the Arts as I entered high school," said Groban. "I had a lot of interests from theater, to comedy, to playing the keyboards and yes the drums. During choir class my teacher called me out for a solo and it was at that point I realized that I had vocal potential."
His music teacher also sensed his vocal talent and gave Groban an Interlochen brochure.
"When I learned that Interlochen's summer production was going to be my favorite musical, 'Sweeny Todd,' I was sold on coming," said Groban. "I absolutely loved it at Interlochen, made a lot of friends there and came back the next summer."
Groban was only able to garner a small role in "Sweeny Tood," playing the part of Broom Sweep #3, but it was enough to give him a feel for the stage and to encourage him to work harder. When he returned to Interlochen in 1998 he was able to land one of the lead roles in the production of "Fiddler On The Roof." During his two summers at Interlochen he saw a lot of talent and dreamed someday of returning and performing on the Kresge stage.
"The whole Interlochen experience was important in my development as a performer," said Groban. "I would see people like Bela Fleck on the Kresge stage and visualize myself on that stage someday."
SINGING FOR 20,000
Upon returning home from Interlochen Groban's parents sent him to take voice lessons from legendary voice instructor Seth Riggs (Michael Jackson, Barbara Striesand). Riggs was impressed with the youthful Groban and when the famed producer/composer contacted Riggs asking for a young man to sing at Governor Grey Davis' Inaguaration, Riggs sent him a demo tape of Groban. Foster was blown away and a few weeks later Groban perfomed in front of 20,000, including several celebrities.
"I thought it was a lot of fun, but I really never expected anything to come from it," said Groban.
That performance would become a launching pad for Groban. A week later Foster called asking Groban a huge favor. Inclement weather had prevented Andrea Bocelli from arriving to rehearse with Celine Dion for their 1999 Grammy performance of their hit "The Prayer." Dion felt rehearsal was essential and she turned to Foster for help. Foster knew of only one voice.
"When he called I turned him down at first, out of respect for Bocelli and I felt the song was too high for me and I didn't want to embarrass myself," said Groban. "Later that night I regretted saying no, but fortunately David was persistent and called me the next day. He assured me there would be no one there and not to worry."
When Groban arrived at the rehearsal the security guard almost did not let him in and then to Groban's surprise the auditorium had a few hundred people in it, mostly major stars.
"I think everyone was surprised that I was just a kid and the director and Celine were expecting someone older," said Groban.
When Groban took the stage the audience didn't take notice, they continued to talk among themselves until he began to sing. The Shrine Theater went silent all eyes and ears became focused on Groban. Afterwards Rosie O'Donnell approached Groban backstage to appear on her talk show and a week later producer David E. Kelley called Groban asking him to appear and sing on the hit show "Ally McBeal."
Everything was moving quickly for Groban who after high school headed off to attend college at Carnegie Mellon University.
"It was a real challenge trying to focus on my studies and my career at the same time. I knew something had to change," said Groban. "I called David Foster and said I either stick with my studies or I leave college and go into the studio and record a CD."
Foster believed Groban was ready to record and brought him into the studio. The decision was a correct one. Groban's self-titled debut release in 2002 went platinum after two months and since has sold four million copies in the United States and another six million in Canada.
Groban went out on the road to support the release and quickly began selling out large venues. The tour was filmed and recorded and led to his second release "Live In Concert," that was a combination CD/DVD and featured home movie clips of Groban, a 20 minute interview and, to date, nearly seven million copies have sold in the US alone.
In December of 2003 he released his second studio album titled "Closer." The album sold 660,000 copies the first week of its release and in two months sold over four million copies.
GIANT STEP
"What most people know about me, they know through my music," said Groban. "This time, I've tried to open that door as wide as possible. These songs are a giant step closer to who I really am and what my music is all about, hence the title. This album reflects the best I have to offer at this time."
His best was good enough to be invited to sing his hit song "You Raise Me Up," from the "Closer" CD at the Super Bowl during the opening ceremonies to honor the crew of the Columbia Space Shuttle. His performance was the one bright spot at the Super Bowl that will be forever known for its disastrous Jackson/Timberlake halftime show.
Despite his quick rise to fame Groban is taking it all in stride.
"My family brings me back to reality in a hurry. They keep my head out of the clouds," said Groban. "I know I have a lot of work to do to become a better singer."
Better? For Grobanites (the name given to hardcore fans) this is good news. Move over Pavarotti, Bocelli and Batman because "Boy Wonder" is no longer second fiddle and at only 23 Groban has the world at his feet.
Now for the bad news: For any women out their hoping to land America's hottest hunk as a boyfriend, and why not -- after all Groban has a sexy voice, good looks and lots of money -- he is taken. Groban is dating actress January Jones (who once was rumored to be engaged to Ashton Kutcher) and neither is commenting publicly on the seriousness of their relationship.
Editors Note: Writer Rick Coates caught one of those impromptu performances while fly-fishing the banks of Green Lake. Early one summer morning he caught a young Groban along the shoreline singing songs from Fiddler On The Roof. Coates remembers the occasion because the bass seemed to like what they were hearing as well. Groban does not recall the meeting -- apparently he was not impressed with Coates' casting technique.
Trending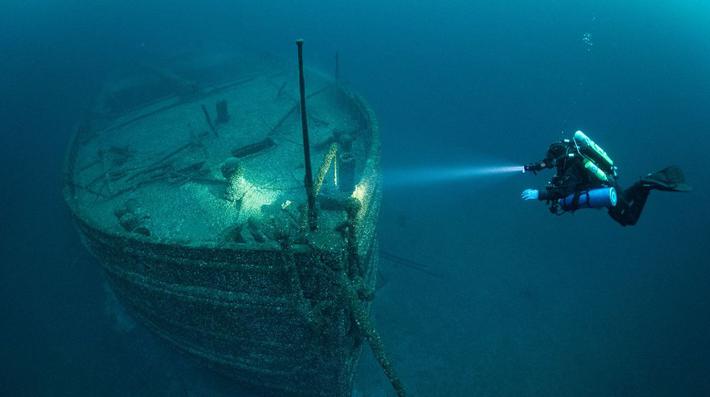 Up North Aquaman Explores Great Lakes Shipwrecks
Chris Roxburgh is northern Michigan's Aquaman. While you might not immediately recognize his name, you've pro...
Read More >>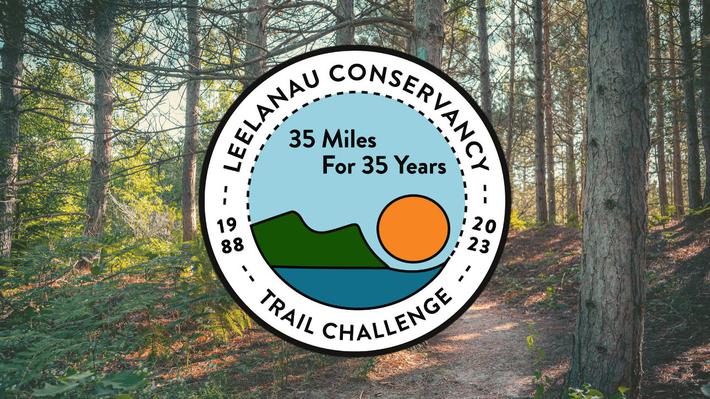 Anniversaries Celebrated in the Great Outdoors
The Leelanau Conservancy turns 35 this year, and in those three-plus decades, they've preserved over 16,000 acres an...
Read More >>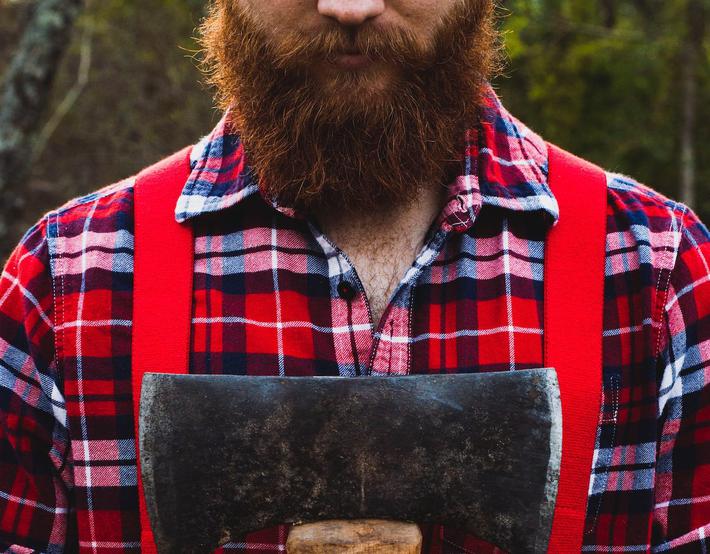 A Flannel Affair
Bust out the flannel one more time before spring is here to stay for the Wexford County Historical Society's Lumberj...
Read More >>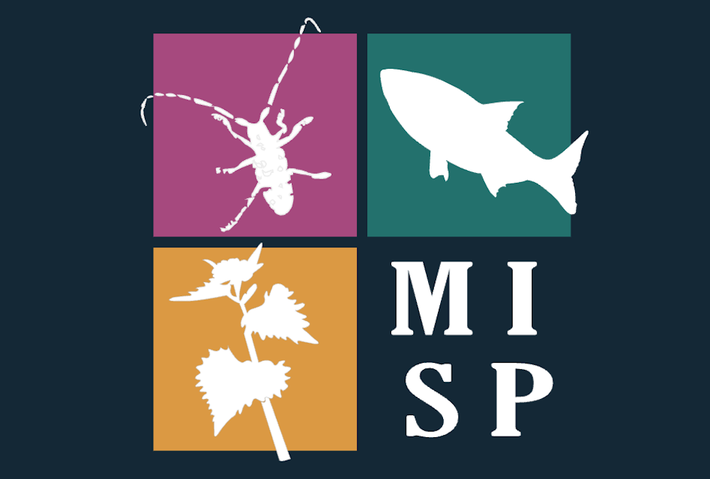 Watch Out for Invaders
Spring is here—cue the trumpets! But while we're thrilled about the return of warmer days, we're not so ...
Read More >>