Nocturnal Jazz A night of sight and sound at the Dennos
June 19, 2011
Having grown up in California and experiencing the all-senses performance
of The Blue Oyster Cult and laser light show of Pink Floyd, Stosh — a
Traverse City artist who moved to the area in 1993 — knew firsthand that
an audience at a jazz concert could experience more than
just sound.
The result is "Nocturnal Jazz," a 15 by 30-foot painting that has served
as the visual backdrop for nine concerts and 22 musicians over the past 14
years, including the upcoming Art of Classic Jazz Concert featuring Bob
James & Harry Goldson, at the Dennos Museum's Milliken Auditorium in TC on
Saturday, June 25.
Inspired by Dexter Gordon's jazz piece "Darn That Dream," the painting
evolved from a skyline of Traverse City—containing all the notes
represented by lights from the song's first line—to an entire cityscape,
with stacked skylines that contain the entire sheet of music.
"I like how it's taken on a life of its own," Stosh says, adding the
visual backdrop inspires a collective experience of music and art. "Most
of my work just hangs on the wall and the viewer has an internal
conversation."

building bridges
In 1996, local jazz musician Jeff Haas had approached Stosh to see if he
would be interested in creating an art piece for his concert season
finale. Haas, along with the Northern Michigan Jazz Society, had started
the idea of combing art and music on stage as a way to build the bridge
between art forms.
The non-commissioned piece turned into a labor of love for Stosh, saying
he used his study of engineering to sketch and then rig the canvas to be
hung with steel bars and chains from the upstage rigging.
In regard to stage lighting, Stosh says he worked with it, rather than
against it, creating a piece that would evolve with the various lighting.
"I wanted the city's mood to change when the music's tempo changed. Warm
colors of stage lighting would make the city vibrant for upbeat tunes and
cool colored lighting for ballads would give the cityscape a melancholy
feel."
The result has been an interactive concert experience that has musicians
and audience members both talking.
"I love the vibe of this work of art. Having grown up in Detroit, the
cityscape feels like home," said Haas in a 1998 interview on performing in
front of Nocturnal Jazz. "My colleagues all agree, working with this piece
of art really inspires us. I feel like we, the cats on stage and in the
audience, get the best of both worlds ­ the vibe and inspiration of the
big city in the comfort and safety of Traverse City."

SATURDAY'S PERFORMANCE
Audiences will also have the rare opportunity to experience the joint
performance of Bob James and Harry Goldson in Saturday's classical jazz
concert. Both musicians discovered the genre five decades ago, since
performing with artists/ensembles such as Quincy Jones, Sarah Vaughn and
the Royal Chicagoans. James, a recipient of two Grammy awards, has
composition credits for several Broadway, film and TV shows. Goldson has
made several appearances with the Encore Winds and the Traverse Symphony
Orchestra.
They will be joined by jazz guitarist Howard Paul and
keyboard/percussionist Dave Hay. Tickets for the Milliken Auditorium show
are $30 in advance or $40 at the door. Show starts at 8 p.m. Visit
dennosmuseum.org.

Trending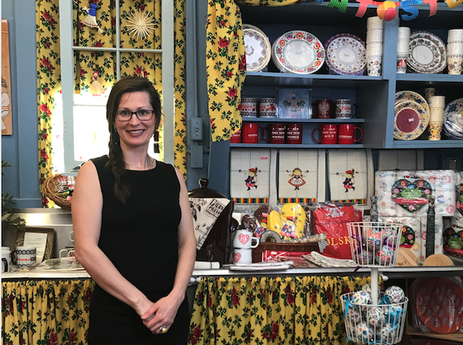 Straight Outta Hamtramck
There it stands, in downtown Cedar: The Polish Art Center. Some paintings of the Old Country probably, maybe some Polish p...
Read More >>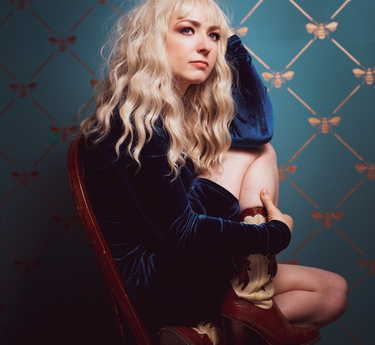 The Queen of Underground Country Returns
The last time Rachel Brooke released a full-length solo album, things looked very different — both in the northern M...
Read More >>
Patience Required
It's going to be a very long election night. Voter fraud will have nothing to do with it. Every state has some form of ea...
Read More >>
The Long Goodbye
Last week, President Trump sowed confusion within his government — and amongst our allies — by tweeting t...
Read More >>
↑