Scott Haggard
July 17, 2011
Great Scott! Son of country legend Merle Haggard truckin' our way
By Erin Crowell

While music has always been in his blood, Scott Haggard—son of country
music legend Merle Haggard—is first and foremost a truck driver.
"I drive an 18-wheeler and spend anywhere from five to six days a week on
the road," said the 43-year-old Alabama native.
It wasn't until around 2005 that Haggard decided to follow in his father's
footsteps as a serious musician.
He taught himself to sing and play rhythm guitar, eventually building a
musical resume that included performances at the Mobile Country Music
Association, the Florida Sunshine Opry, Rattlesnake Rodeo in Alabama and
the Nashville Palace.
Haggard will perform two shows in Northern Michigan – first, at the Blue
Pelican, in Central Lake, on Wednesday, July 20, with the Lonesome
Fugitive Band (see story, p.28); the second performance will be Saturday,
July 23, at the Southside Hideout in Buckley. This outdoor concert will
feature several names, including Top 40 Country Music Star Jeff Bates,
Mark Wills, Sarah Darling, Colt Ford and Kenny Olson Cartel.

ESTRANGED
Haggard was born in Opp, Alabama to Lanorah Margaret Bowden, a jailer for
Covington County. Bowden had met Merle Haggard in the spring of 1968, a
brief relationship among the musician's five marriages.
Years later, someone had gotten the word to Merle that he had a baby boy,
but the superstar never responded.
"So I was raised by my stepdad," said Scott Haggard, "and I never had any
contact with (Merle) until 2004 when I met him at a concert and told him
who I was."
Merle brought Scott back to his tour bus to hear more.
"He kind of held his head down and said, 'yeah, I remember that,'" Scott
Haggard recalled about he and Bowden's encounter. "He excused himself and
went to the back of the bus."
Since then, their relationship has been sporadic, at best. Scott has met
every one of his half siblings except one, clarifying a DNA test confirmed
him as Haggard's son. He will speak with his father from time to time,
"eating with the band backstage every now and then," but his father is
still stand-offish.

IN HIS SHADOW
"I'm just gonna do this thing on my own," Scott Haggard noted proudly
while on a recent haul with his wife Vicki . "That's how (Merle) did it."
Haggard has written his own music, including two songs that address his
current relationship: "Living in the Shadow of Merle" and "Do You Love
Me."
"I'm working on some more songs that ain't completely finished yet. I'd
love to become a fulltime musician, you know? Things seem to be getting
bigger and bigger so that's a good thing."
Until then, Haggard will continue to perform part time while spending the
majority of his days hauling his load along the East Coast, which—as he
put it—"depends on the week."
"Sometimes I haul paper and recycling stuff. It's nothing glamorous," he
laughed.

Trending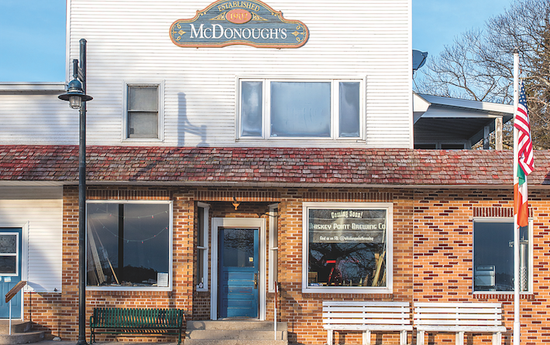 Welcome to Michigan's Most Remote Brewery
After years of planning and honing his beer-making skills, this spring, Patrick McGinnity plans to open Beaver Island&rsqu...
Read More >>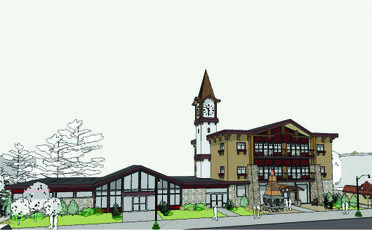 Gaylord: A boomtown Up North
Gaylord native Gary Scott had moved to Indiana, where he and some partners started a business to invest in distressed prop...
Read More >>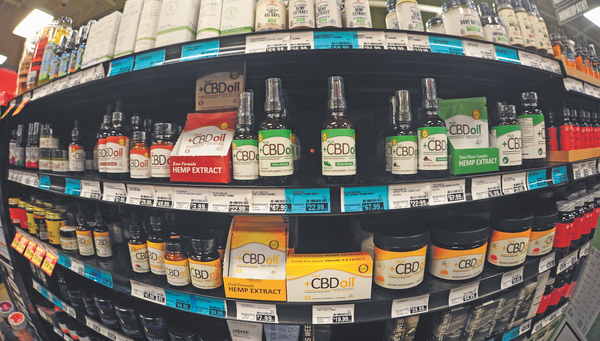 CBD Laws: Dazed and Confused
The sign outside of Family Video in Kalkaska lets drivers know the store has more than just movies. The sign reads: &...
Read More >>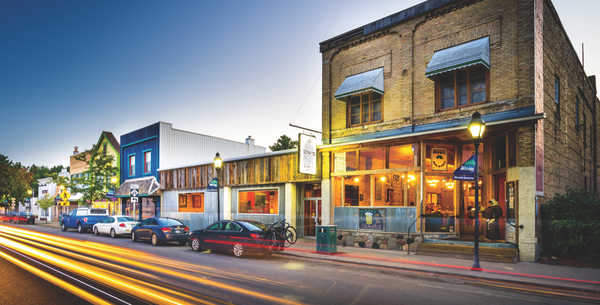 Small Up North Towns on the Rise
Spotlight on Bellaire (pictured)Seems Traverse City isn't the only place in the region making those "Best...
Read More >>
↑