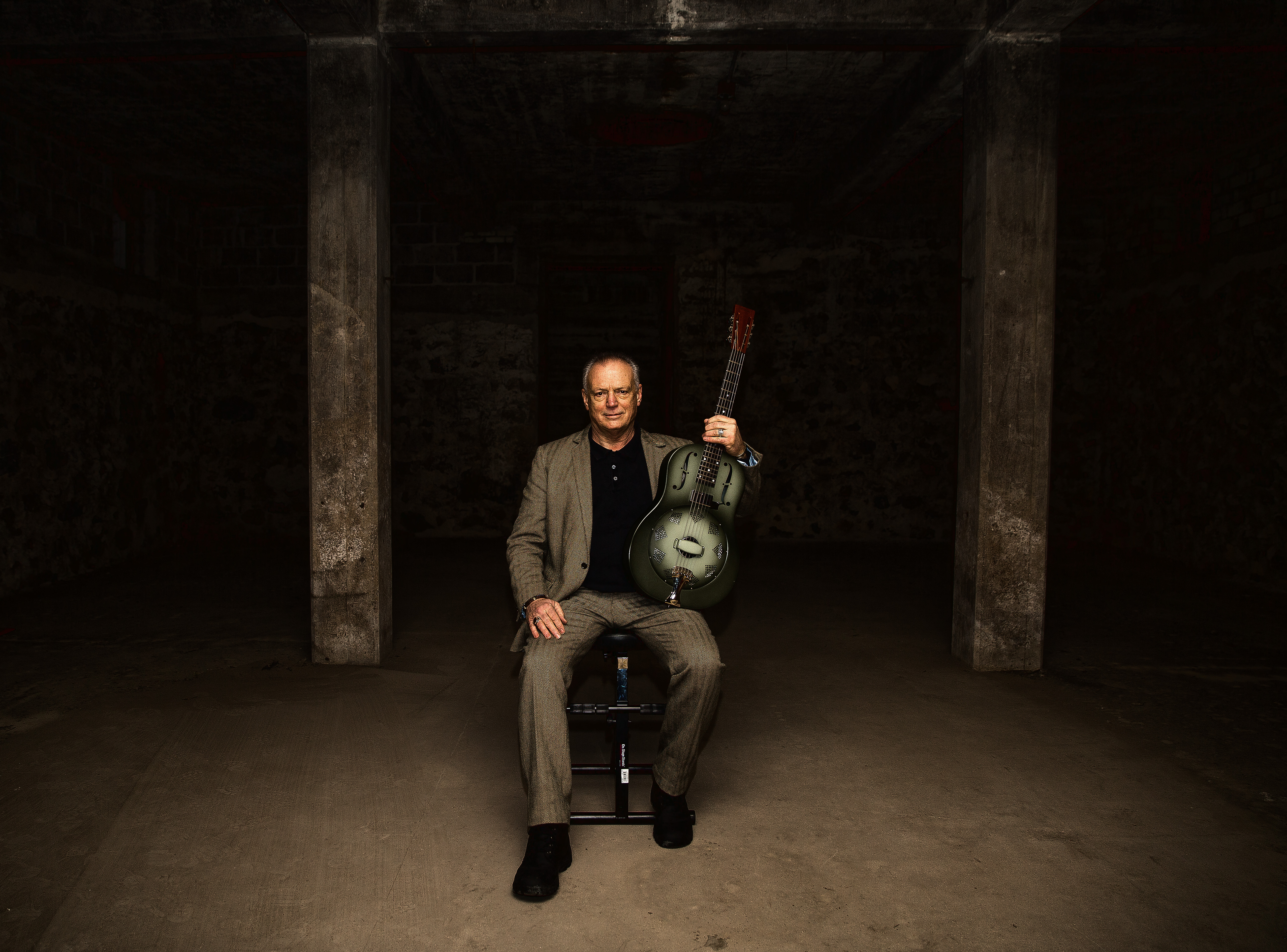 Blair Miller's Blues
Local Music
Blair Miller's got the blues. Or do the blues have him? Turns out, it's a little bit of both for this Traverse City-based musician who makes some serious blue magic with nothing more than voice and guitar.
MEET THE MUSICIAN
Blair Miller believes in taking inspiration from the successful paths of others. And after 35 years of listening to the blues, the accomplished guitarist, singer, and songwriter knows the best routes to follow. "My road to music has been similar to Eric Clapton's," said Miller. "He trained himself to play the blues by listening to old blues records, and he started his own career with a country-blues sound. I pretty much did the same." Miller, who's been playing guitar since he was a teenager, said that he's always loved the blues for the directness of the music and the way it reaches deep into emotions.
"I've always liked the intensity and the honesty of it," he said. Delta blues are his main focus. One of the earliest forms of blues music, Delta blues began in the Mississippi Delta on instruments like slide guitar and harmonica, with distinctive vocal stylings full of the grit, gravel, and early struggles of that region. Miller interprets the genre with his own guitar work, which is quick yet studied, rich with emotion yet controlled with the obvious experience of someone who's been playing for decades; with one listen, his influences are obvious. "Clapton and bands like The Doors all covered the old blues songs," Miller said. "And rock 'n' roll is essentially 12-bar blues a good part of the time. So it all works together."
GUITAR, GUITAR, AND MORE GUITAR
Miller's sound is a proven one, especially in northern Michigan, where blues are a favorite sound for many bar-goers. Alternating between a steel resonator guitar and a slide guitar, a parlor guitar, and a cigar box guitar, he's performed at Traverse City venues like The Workshop Brewing Co., the Grand Traverse Distillery, Little Fleet, and (now closed) InsideOut Gallery. He plays an impressive list of his originals live; some stick to his favorite Delta blues style, while others are more unique takes on a blues-rock hybrid of his own making.
"I play a lot of covers, too — Robert Johnson, Son House, Charley Patton, Willie Dixon, Mississippi Fred McDowell — they're all the fathers of the blues. Then there are the 'kids,' and I cover them, as well — Muddy Waters, Howlin' Wolf. They all headed up to Chicago and got involved with Chess Records in the '60s and started influencing a long list of bands that came after them."
STORYTELLER
The history of the music itself is a big motivator for Miller, who can tell you the backstory of just about any blues artist you can think of. "When I'm playing live — wherever I can as long as it's not too loud — I really like to share specifics about songs and the artists – it's nice as it adds a foundation to the music I'm playing," he said. "Today's modern blues can seem really formulaic at times, and often sound very similar to each other. Another reason I like the Delta blues is because there's still a lot of variety, because each Delta blues musician plays the blues so differently."
Miller's own tunes echo the settings and evocative storytelling of classic blues songs. One original, "Low Flying Crow," tells the tale of a wanderer walking down a road, happening upon a crow, and asking it to help him find his way, while "Desert Rose" is the story of a man who decides it's time to leave his girlfriend behind to drive across the desert at night. Miller's original lyrics give voice to the man's thoughts: "Somewhere in the dark/a freight train moans/I'm out here on my own."
WALKING THE WALK
In the grand tradition of musicians who moved on from day jobs to pursue their passion — B.B. King bucked plantation work; McDowell quit plowing fields; Dixon, a professional boxer, hung up his gloves to play — Miller spent 35 years as a medical social worker before he decided to showcase his music on stage and perform live for the public.
What gives him the blues personally? "Aging!" he said. "But the blues are, fortunately, an ageless genre of music, so in my case, age actually buys credibility, especially if you've been through a lot in your life. And I have."
FUTURE MILLER
At the Depot is Miller's most recent CD, which he recorded at the Traverse City Guitar Company. The album is in rotation on Northwestern Michigan College's WNMC radio and available via Miller's website and other outlets. But he's working on another album, which he's also recording in Traverse City, at Studio Anatomy, with owner/musician/sound engineer Brian Chamberlain. Miller expects it to be ready for release in August. In the meantime, you can catch him performing live around the North: playing regularly at The Parlor in Traverse City; the Fillmore of Manistee; Hop Lot Brewing Co., in Suttons Bay; and Cellar 152 in Elk Rapids.
To learn more about Blair Miller and his music, visit blairmillerblues.com.
Trending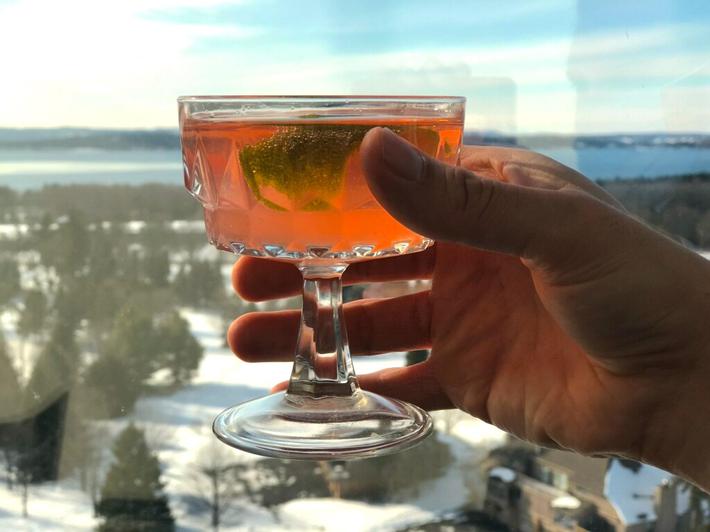 Tiny Pink Bubbles
Hey, ladies, do we have the pink drink for you: Aerie's Tiny Pink Bubbles. With a taste and body as delicious as its...
Read More >>
The Power of Our Example
Every new president faces a daunting array of problems, but 2021 will go down in the history books: Our country is under s...
Read More >>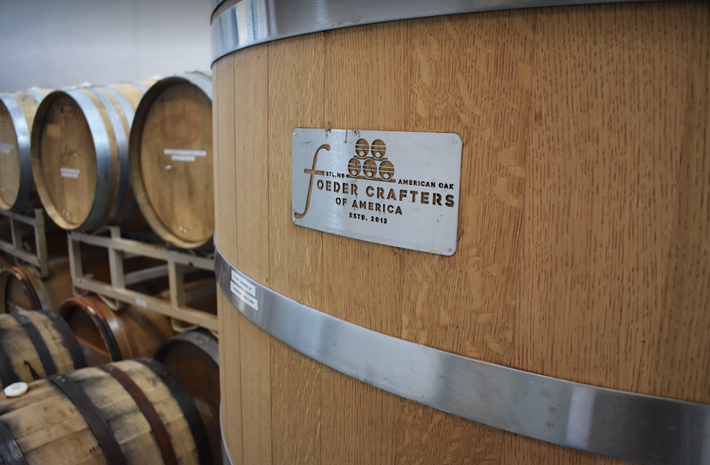 Getting Wild with the Foeder
Drinkers with a discerning eye may have noticed a couple interesting-looking wooden containers in the back of Traverse Cit...
Read More >>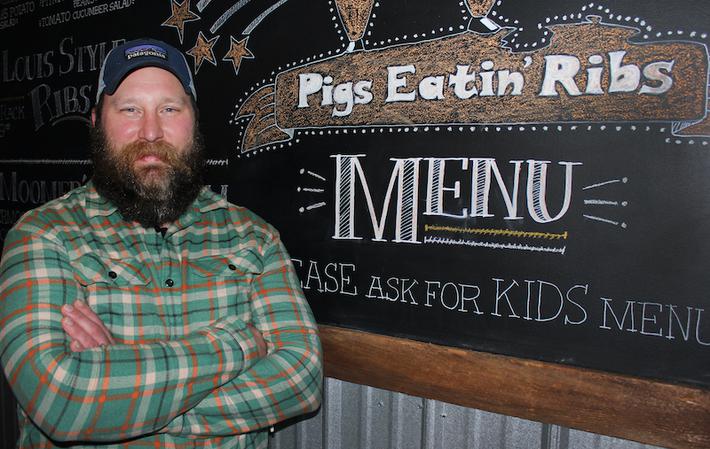 Charlevoix's Pigs Eatin' Ribs
By 2008, Charlevoix Chef Adam Kline had seen and tasted enough. The Northern Michigan food scene had stagnated, he said, i...
Read More >>
↑