Brand New is breaking up with us.
Modern Rock
Brand New (pictured), which is currently on tour in support of its Science Fiction album, has announced that it's only going to be a band for another year, confirming longtime rumbles of an impending breakup. Fans are less than thrilled about the news, but Brand New has reassured fans it plans to stay on the road for a while, and Science Fiction has even snagged a No. 1 notch on the Billboard Top 200 chart, so perhaps that year will stretch on longer than fans expect …
When former One Direction member Harry Styles found out that some of his fans were camping outside London's Eventim Apollo theater in advance of the first show on his solo tour, he rewarded their dedication by having a delivery of hot chocolate and pizza sent out to them. Afterward, Styles took the holidays off and will resume touring in Europe this March, before continuing on to Australia, Asia, and South America later in the spring …
Goldenvoice, the production company behind the Panorama and Coachella festivals, has just announced All Points East, a new three-day fest that will debut in London's Victoria Park May 23, 2018. English indie-pop band The xx has already been tapped as a headliner, along with The National, Future Islands, Warpaint, and The War on Drugs. The fest promises a diverse lineup rocking six stages, plus plans to host a 10-day music conference, with more announcements on the way soon …

Eminem and Beyonce's recent collaboration on the single track "Walk on Water," which was released late last year, keeps gaining traction, with the hook sung by Queen Bey and the rap monologue taken on by the classic Detroit rapper. The track is Eminem's first since 2015. On the tune, Eminem raps about how people look up to him, but it's all just a façade and exhausts him …
LINK OF THE WEEK
The 2018 Hangout Music Festival, just a day's drive away from northern Michigan in Gulf Shores, Alabama, has announced its lineup for May's festival, which will include headlining spots by The Killers, Zedd, and Cold War Kids, plus additional sets from Logic, Bleachers, and more; check it all out at hangoutmusicfest.com …
THE BUZZ
Groundbreaking pop-folk outfit The Weepies is heading to The Magic Bag in fashionable Ferndale, Michigan, for a concert on April 15 …
Jazzy Detroit duo Marcus Elliot and Michael Malis, who have been performing together for years, have formed a more serious duo called Balance …

Also from Detroit, spacey thrash-rock band Euphoria has just debuted a new EP on its new label, Evil Eye Records …

Summer will bring Ian Anderson Presents Jethro Tull back to Michigan, a real must-see for classic rock fans on July 1 at the Michigan Lottery Amphitheater at Freedom Hill …

The Pixies back on stage? It's true — catch 'em with Weezer July 13 at the DTE Energy Music Theater in Detroit ... and that's the buzz for this week's Modern Rock.
Comments, questions, rants, raves, suggestions on this column? Send 'em to Kristi at modernrocker@gmail.com.
Trending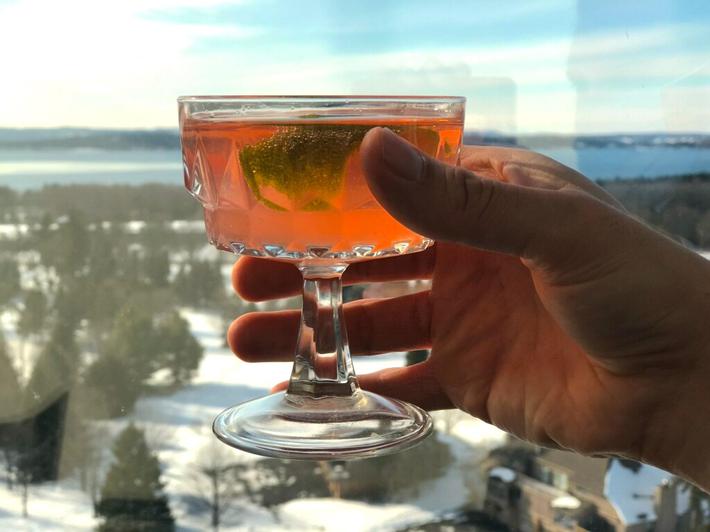 Tiny Pink Bubbles
Hey, ladies, do we have the pink drink for you: Aerie's Tiny Pink Bubbles. With a taste and body as delicious as its...
Read More >>
The Power of Our Example
Every new president faces a daunting array of problems, but 2021 will go down in the history books: Our country is under s...
Read More >>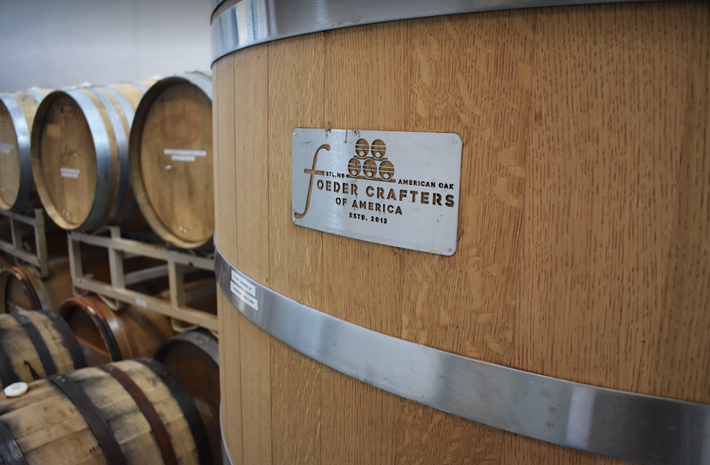 Getting Wild with the Foeder
Drinkers with a discerning eye may have noticed a couple interesting-looking wooden containers in the back of Traverse Cit...
Read More >>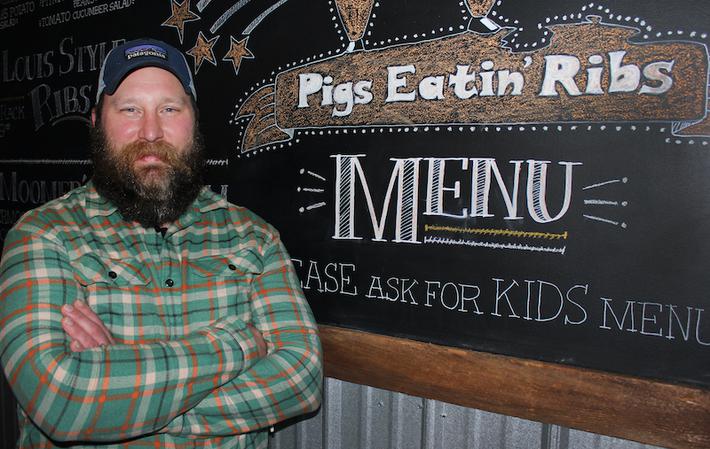 Charlevoix's Pigs Eatin' Ribs
By 2008, Charlevoix Chef Adam Kline had seen and tasted enough. The Northern Michigan food scene had stagnated, he said, i...
Read More >>
↑