Clarinetist Dave Bennett carries on a legacy of swing
The parallels between clarinetists Benny Goodman and Dave Bennett are many.
Both hail from the Midwest — Goodman from Chicago, and Bennett from Detroit. Both started playing music around the age of 10. By the age of 14, Goodman had joined a musicians union and was in a band featuring famed 1920s jazz soloist Bix Beiderbecke; Bennett's 14th year found him touring the U.S. with the New Reformation Dixieland Band.
Goodman's early influences included legendary clarinetists like Johnny Dodds and Leon Roppolo, while Bennett's first clarinet inspiration was … the legendary Benny Goodman.
Goodman's 1938 Carnegie Hall appearance was one of his most famous concerts, and the first in the hall to feature a jazz bandleader. Bennett himself performed at Carnegie Hall as a featured performer with The New York Pops in 2013. But while Goodman left us in 1986, Bennett's still here to carry the clarinet torch and is expanding upon his original influence with modern seasonings.
Bennett's introduction to both the clarinet and Goodman happened in fifth grade, when his grandparents bought him a starter clarinet from the local pawn shop, not knowing if the 10-year-old would stick with the instrument.
"I played in the school band and learned to read music in school, but I started playing by ear within a month," Bennett said.
"I also heard Benny Goodman around that same time, which really blew me away. I could hear what this instrument could do — it sounds crazy, but I knew then what I wanted to do for the rest of my life."
That pawn shop purchase was more than justified, as Bennett went on to dig into other musicians from the swing era. He modernized his sound as he became older by listening to a broader range of music, starting with the rock 'n' roll of Elvis Presley, Roy Orbison and Jerry Lee Lewis.
"Everything that I listen to influences me to some degree, whether it's performance intensity, or how I hear certain songs can be restructured harmonically," he said.
The Carnegie Hall appearance was confirmation that he was moving in the right direction. "It was the greatest night of my life," Bennett said. "Once the plane landed in New York, I was soaking in every part of the experience; the rehearsals, the prep. I even got to try Benny Goodman's clarinet before the show. We received two standing ovations during the show. I sometimes tap myself on the shoulder and ask myself if that really happened."
It's Bennett's enthusiasm for performing that translates on stage, when he inherently tailors his demeanor to the kind of music he's playing. Classic jazz or swing are presented with a Goodman-like elegance — he sometimes even cultivates a look similar to Goodman's — and the more raucous sounds of Bennett's "Rockin' the '50s" shows, in which he pays homage to Johnny Cash, Presley and Lewis, find Bennett's usually well-coiffed hair in disarray and the energy turned up to 11.
"I think jazz is a very passionate music that really gets inside people," Bennett said. "I know that it moves us when we play it — and when we see the audience's enthusiastic response, it builds the momentum of the show."
Up next, Bennett is working on a new album that will primarily feature original material, on which he's collaborating with co-writer and arranger Shelly Berger from Toronto, who will also be producing the record. Bennett plays guitar, piano and drums in addition to the clarinet.
"I'm very excited about it, as we'll be taking the clarinet into areas that it hasn't really been in before," said Bennett. "I'm heavily influenced by Peter Gabriel and Phil Collins, and I think some of those sounds will be there."
The album is expected for release in summer 2017; in the meantime, Bennett will be spending most of his time on tour.
"I spend about 80 percent of my life on the road," Bennett said with a laugh.
For his upcoming Swing Kings show at the Crooked Tree Arts Center in Petoskey, Bennett is bringing along his band: Paul Keller on bass, Pete Siers on drums, Tad Weed on piano, Jim Cooper on vibraphone, Hugh Leal on guitar, and Carol McCartney on vocals.
"We'll be performing songs associated with Benny Goodman and other swing-era clarinetists like Artie Shaw and Woody Herman," Bennett said. "It's an original presentation, too, not a re-creation — we put our own new spin on many of the songs."
Swing Kings with Dave Bennett will be in concert at Crooked Tree Arts Center in Petoskey at 7:30 p.m. Jan. 7; tickets are $25 for members, $35 for nonmembers, and $10 for students. For more information, visit crookedtree.org.
Trending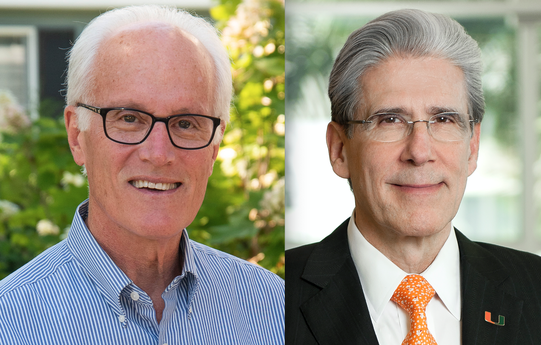 Listen In: Two Global Health Experts — one in TC — to Talk Pandemic
This week, the Traverse City International Affairs Forum at Northwestern Michigan College opens its 27th season ...
Read More >>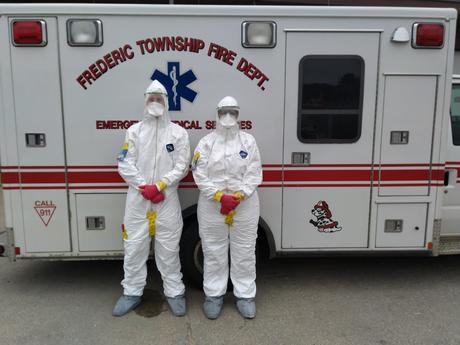 What First Robotics Teams Did on Their Summer Break
When the coronavirus pandemic first hit, masks, face shields, and other personal protection equipment, aka PPE, were hard ...
Read More >>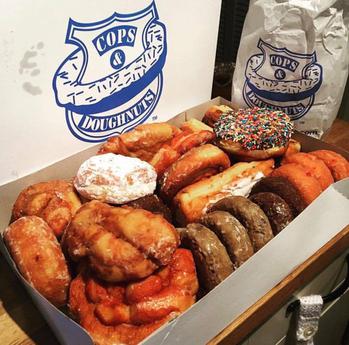 Gaylord's Cops & Doughnuts
There's a cop shop in Gaylord where the phrase "D.W.I." has nothing to do with adult beverages or erratic driv...
Read More >>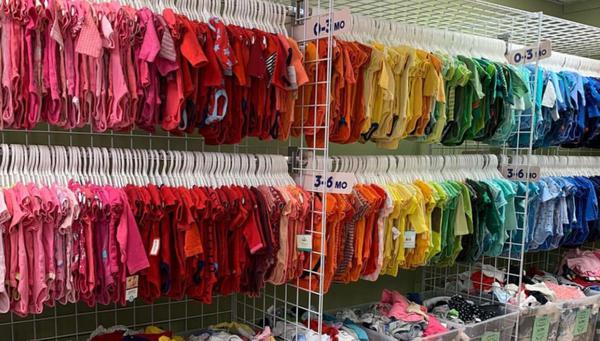 Resale is the New Black
It's a common tradition at this time of year: parents flocking to clothing stores in the last weeks of summer to get...
Read More >>
↑