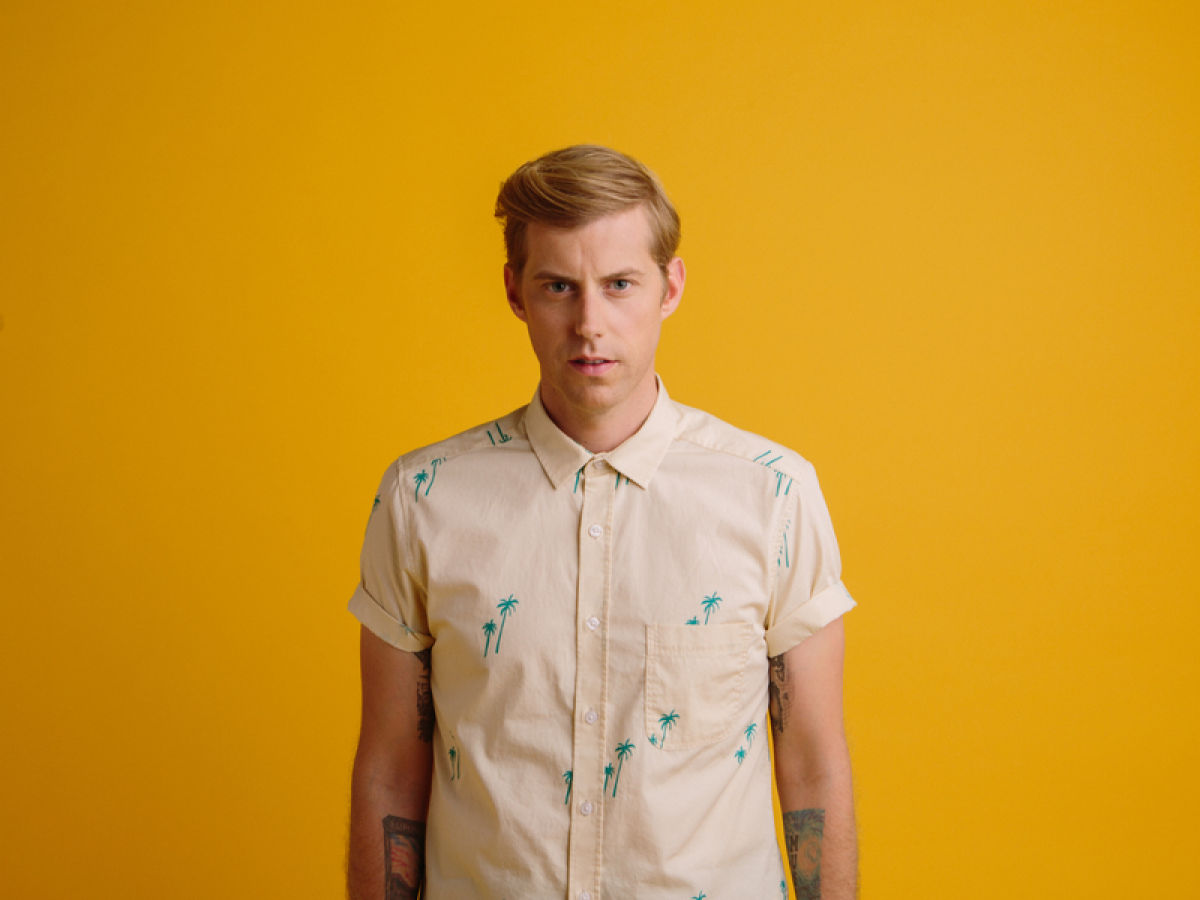 Detroit to welcome McMahon in March
Modern Rock
Andrew McMahon in the Wilderness has a new album on the way on Feb. 10, "Zombies on Broadway," which has been prefaced by the set's first single, "Brooklyn, You're Killing Me." McMahon already hit the road earlier this fall in advance promotion of the album, and for his upcoming 2017 shows he's bringing along Atlas Genius and Night Riots as his opening support bands. He also said you can expect to see an "inventive" live performance this time around, complete with the potential for costumes and confetti. The "Zombies in America" tour will be making a Michigan stop in Detroit (March 26 at St. Andrew's Hall), as well as other stops nearby in Columbus (March 29 at the Newport Music Hall) and Cleveland (March 31 at the House of Blues.) McMahon's full schedule of dates can be found at andrewmcmahon.com.
Run the Jewels have announced the first segment of their Run the World Tour, which should keep fans busy while they wait for the pair's next album, "Run the Jewels 3." The duo will trek through North America for the first part of 2017 starting Jan. 11 in Philadelphia, with a couple of stops in Canada and additional U.S. shows in Cleveland (Jan. 14), Los Angeles (Feb. 1), Chicago (Feb. 17 at the Riviera Theater) and Detroit (Feb. 18 at the Royal Oak Music Theater.) The Gaslamp Killer, CUZ and MC Spark Master Tape will be going along as opening acts. And if you really don't want to wait to see Run the Jewels, you can grab a copy of the game Gears of War 4, in which RTJ's El-P and Killer Mike are new playable characters.
Cardiff, Wales, outfit Los Campesinos! have announced the release of their sixth album, which will now hit outlets on Feb. 24 on Wichita Records and will feature 11 new tracks, the first of which is the album's debut single, "I Broke Up in Amarante." The album, according to frontman Gareth Paisey, follows a dual theme of expressing frustration about how the band was inactive for so long, and celebration in that they're now back to recording and playing live with their fellow bandmates/friend.
Jonas Akerlund, longtime music video director for Madonna, Lady Gaga and Beyonce ("Lemonade"), is currently preparing a biopic on the late New York Dolls guitarist Johnny Thunders, a film that will be adapted from the Nina Antonia book about Thunders called "Johnny Thunders in Cold Blood." (Antonia will also be one of the film's screenwriters.) As if that wouldn't be enough to keep Akerlund busy, he's also scheduled to direct "Lords of Chaos," another rockumentary about the Norwegian dark rock group Mayhem, with that film also expected to go into production next year.
MODERN ROCK LINK OF THE WEEK
Movement Music Festival, Detroit's favorite three-day early summer dance party, is already selling early tickets, with the first batch of general admission and VIP weekend passes currently on sale for the 2017 dates of May 27-29. But they're going fast, so if you're planning to take part in this EDM extravaganza, snag your tix now at movement.us.
MichiBUZZ
Motown favorite Gladys Knight, along with Patti LaBelle, Mariah Carey and Cyndi Lauper, took part in "VH1's Divas Holiday: Unsilent Night" last week, and you can now catch those holiday music festivities in repeats on VH1 and online. … The Smiths frontman and solo artist Morrissey, who just performed at the Royal Oak Music Theater last week, has written a letter to General Motors on behalf of PETA asking the car company to start offering vegan leather options for its eco-friendly Chevy Bolt and Volt cars. … Mannheim Steamroller will be bringing its festive sound to the Fox Theater in Detroit on Dec. 16. … Also on Dec. 16, Blue October is set to take the stage at the Dow Event Center in Saginaw for a concert as part of its current Quiet Mind tour. … And Detroit DJ and producer DJKage will be bringing in 2017 with a brand-new album called "Grand Design 2" that will feature his frequent collaborator, MC Phelps.
ROCK TRIP
Here's a great reason to head to downtown Detroit on Sunday, Dec. 18 – it's 93.9 The River's Icebreaker Encore Show at St. Andrews Hall (431 E. Congress St.), the station's way to welcome music fans who didn't make it to its popular annual Icebreaker event. This iteration will include a performance from Canadian alternative "pop-grass" group The Strumbrellas as well as a set from Michigan funk-pop band Joe Hertler and The Rainbow Seekers.
Comments, questions, rants, raves, suggestions on this column? Send 'em to Kristi at modernrocker@gmail.com.
Trending
Very Busy Very Fast
This isn't going to be easy. President Joe Biden and his thin congressional majority are walking into troubled times both ...
Read More >>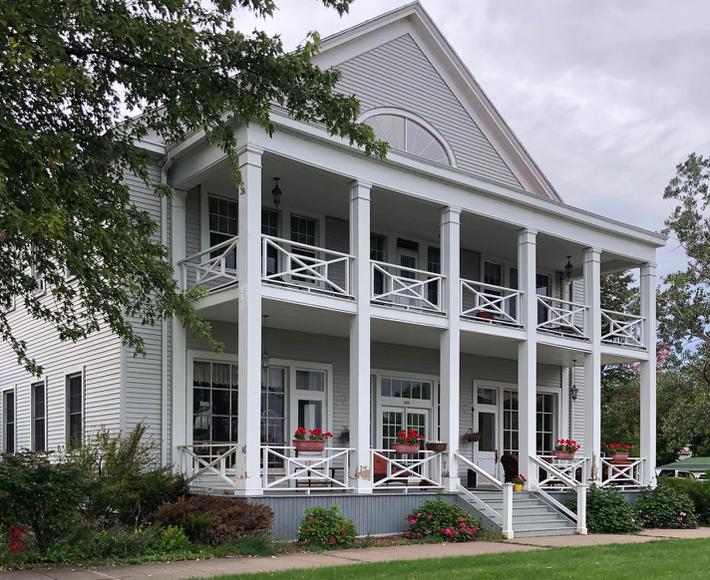 Thunder Bay Inn
Former playground to Henry Ford and part of a famous film and novel based on a real-life murder in the town, the courtroom...
Read More >>
Forty Acres' Spa Day Martini
Myriad methods of cocktail creation are on display at bars around the world. There are flaming drinks, compotes laden with...
Read More >>
He's Gone, Now What?
Wounded and fearful, America watched the 45th President leave the nation's capital. On a hastily arranged stage at a...
Read More >>
↑