Do You Voodoo With Foo?
Modern Rock
The 2017 Voodoo Music and Arts Experience festival has been set for Oct. 27–29 this year in New Orleans' City Park. The annual Louisiana event is led this year by headliners Foo Fighters, Kendrick Lamar, Vegas indie-rockers The Killers, LCD Soundsystem, and DJ Snake. Also appearing are Cold War Kids, singer-songwriter Andrew McMahon in the Wilderness, Prophets of Rage, indie pop outfit The Head and the Heart, Miguel, and many more, with the complete lineup and tickets now online at voodoofestival.com …
Jack White has been a White Stripe, a Raconteur, and a member of the Dead Weather. He owns his own record label and vinyl pressing facility. He just co-produced a PBS music documentary American Epic. And he's collaborated with an endless number of fellow musicians. So what's left? Writing, apparently — White has just penned his first kids' book called "We're Going to Be Friends," based off of the White Stripes song of the same name (also heard over the opening credits of the 2004 movie Napoleon Dynamite.) The book centers around the main character of Suzy Lee, who heads to school and, as you might already have guessed, finds a new friend. White wrote the story, and illustrator Elinor Blake provided drawings. Blake's work also has been seen on Pee Wee's Playhouse and The Ren and Stimpy Show …

Fans of Irish rockers U2 will be glad to hear that the band has extended its tour to include a Detroit concert this year. The tour is a celebration of the band's famed The Joshua Tree album, which U2 is so far performing in its entirety on the tour, with a short set of additional hits before and after the album performance. Detroit was not among the initial list of cities announced for the tour, which began last month; but now U2 will appear at Ford Field on Sept. 3 for a Labor Day weekend show, with tickets starting at $35. U2's very first stateside stadium concert tour actually went through Detroit (at the Pontiac Silverdome) way back in 1987; this 2017 show will be the band's first appearance in Michigan since 2011 …

Tony Award-winning singer and actress Idina Menzel is set to lead an upcoming reading of a new stage musical that's being structured around Alanis Morissette's iconic 1995 album, Jagged Little Pill, with a storyline about a modern multigenerational family and their complicated dynamics, with Morissette songs like "Hand in My Pocket" and "Ironic" to be included in the musical's score and soundtrack. Menzel will only perform in the first reading, not the debut run of the show when it kicks off at the American Repertory Theater in May 2018; that show has yet to be cast …
LINK OF THE WEEK
Grand Rapids' Marcel "Fable" Price is breaking new ground with his unique combo of poetry and jazz/soul/R&B instrumental tracks — last month, the artist was selected by the Grand Rapids Public Library to serve a three-year term as the poet laureate of Grand Rapids, in which he'll be acting as an ambassador to help present local projects to foster the writing and reading of poetry. Find out more about Price and his musical and poetic works at mindoffable.com …

THE BUZZ
Kalamazoo outfit Last Gasp has released their first full-length album, Agape, a hip-hop/rock mixture reminiscent of early Kanye West …
The Division Avenue Arts Collective (DAAC), an all-ages music venue and art gallery in Grand Rapids, has just kicked off its summer concert series, which will run through the end of July with performers including Blushing Monk, Tabula Rasa, and Thompson/Snedeker …

Grand Rapids garage-rock band Hollywood Makeout recently released its much-anticipated sophomore album, Speedo Spider, with a release party aboard the Grand Lady riverboat in the middle of the Grand River …

Paramore, currently promoting its new album, After Laughter, will perform at Detroit's Fox Theater on Sept. 15 …
And if you've ever wondered who those street bucket drummers are performing outside of Comerica Park when you go downstate to a Tigers game, the mystery has been solved: The trio are Miles Hubbell, Phil Dage, and Deon "Trap" Forrest, who do the drumming as a side gig to their day jobs … and that's the buzz for this week's Modern Rock.
Comments, questions, rants, raves, suggestions on this column? Send 'em to Kristi at modernrocker@gmail.com.
Trending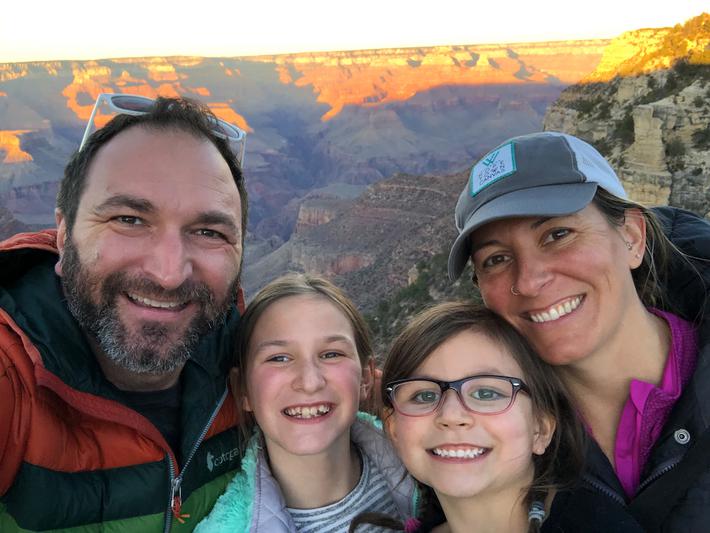 A Nine-month Family Vacation
Long before the pandemic, Joe and Christina Sanok had a plan. A dream, really: They wanted to take off with their kids and...
Read More >>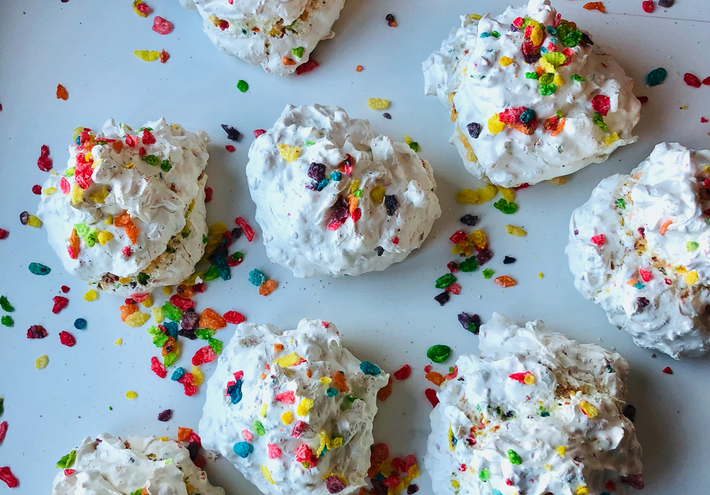 7 Batches Made in Heaven
Let's be honest: Picking the best cookies in northern Michigan is an impossible task. There are so many "right...
Read More >>
Respecting the River
Forever, the Grand Traverse Band of Ottawa and Chippewa Indians (GTB) has regarded the water — and the Boardman/Otta...
Read More >>
Not a Clue
Surely politicians wouldn't be so clueless that they'd lie about COVID-19 deaths or take a vacation during a statewide eme...
Read More >>
↑