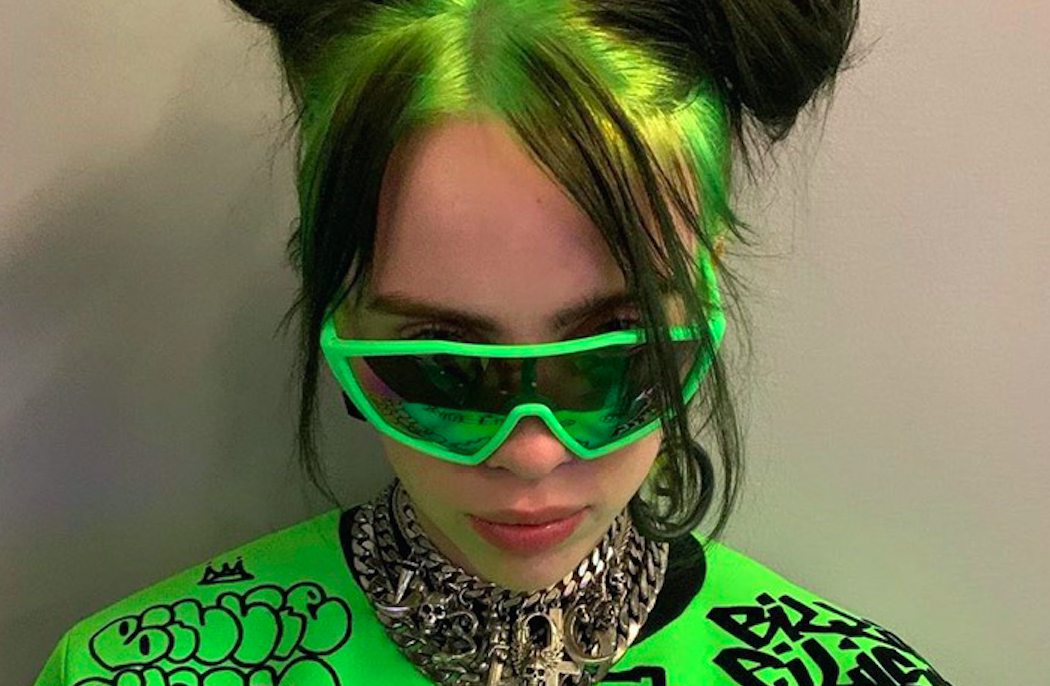 Eilish and White Team Up for Live Record
Modern Rock
Singer-songwriter and acid-green-haired diva Billie Eilish recently hung out with former Detroiter Jack White, at White's own Third Man Records Nashville outpost. Eilish performed a short live show in the Blue Room, and the set, like most performances in the tiny venue, was recorded direct-to-acetate on the premises by a team of recording engineers. Eilish, whom White calls "innovative," performed alongside her brother, multi-instrumentalist Finneas O'Connell, for 40 minutes. The set will be released as a Third Man Records live LP at a future date …

As if Talking Head David Byrne wasn't busy enough with his current Broadway show and other musical projects, he's reportedly already planning another theatrical art installation for next summer. Called "Theater of the Mind," the latest of Byrne's off-stage escapades will be presented by the Denver Center for the Performing Arts next August. The "Theater of the Mind" installation will take place in a warehouse that's divided into a series of rooms, allowing people to walk room to room to experience art inspired by sensory and perception events and historical and lab research, all translated through lighting and other visual narratives …

Angels and Airwaves headed back out onto the road in early December for another series of North American shows. After a short break for the holidays, they're back at it through the end of this month. The trek started right after the release of the band's music video for new single, "Kiss and Tell," a standalone track that's thought to precede what will be their first studio album together since 2014. Upcoming Angels and Airwaves tour dates include stops in Toronto on Jan. 16; Montreal on Jan. 17; Wilkes Barre, Pennsylvania, on Jan. 19; and Norfolk, Virginia, on Jan. 26 …

Cherry Festival favorite (and Beatles drummer) Ringo Starr has announced the dates for his 2020 tour with his All Starr Band. The jaunt will launch May 29 from the Casino Rama in Ontario, Canada, and will wrap up a month later in Florida. Along with Starr will be his distinctive bandmates: Colin Hay (Men at Work), Steve Lukather (Toto), Hamish Stuart, Gregg Rolie, Warren Ham, and Gregg Bissonette. It's all in promotion of Starr's latest solo album, What's My Name, which includes a cover of John Lennon's "Grow Old with Me" and a song that Starr penned with Lukather called "Magic." Starr's tour dates will include a show in Boston on June 10, Philly on June 21, and Clearwater, Florida, on June 28 …

LINK OF THE WEEK
Late-night talk show host Jimmy Fallon commiserated with Canadian singer-songwriter Alanis Morissette for a recent stealth performance in a New York City subway station, where the two wore disguises to busk before revealing their actual identities. Watch the prank (and the music) unfold at https://youtu.be/FyRveTKSpXY
THE BUZZ
Michigan musician May Erlewine's new album, Second Sight, recorded at The Barber Shop in Ann Arbor, with engineer Tyler Duncan, is in outlets now …
Planning to escape Michigan's cold for spring break in Las Vegas? Snag tickets for Kelly Clarkson's new Las Vegas Residency at Planet Hollywood Resort and Casino, where she'll showcase a full range of her pop hits …
Country singer Reba McEntire will perform at Grand Rapids' Van Andel Arena on May 9; tickets are on sale now …
Speaking of Grand Rapids, the city's GRandJazzFest is canceled for 2020, due to renovations at its usual venue, Rosa Parks Circle. The fest will return in 2021, but at Calder Plaza … and that's the buzz for this week's Modern Rock.
Comments, questions, rants, raves, suggestions on this column? Send 'em to Kristi at modernrocker@gmail.com.
Trending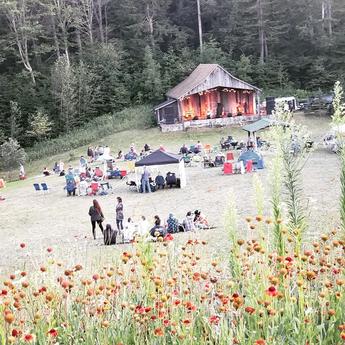 Farmfest: The Show Will Go On
Virtually every music festival is off the schedule for 2020, from Lollapalooza in Chicago to Coachella in Indio, Californi...
Read More >>
It Ain't Over Till it's Over. And It's Not Over.
There's a huge disparity between the well-being of white and Black families in America. Median Black household wealt...
Read More >>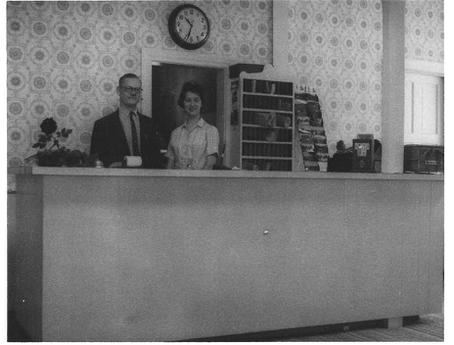 The Couple who Turned One Hotel into an Up North Hospitality Dynasty.
Stafford Smith is known as one of the region's foremost hospitality professionals, with iconic Northern Michigan pro...
Read More >>
Line 5 on Trial
Times were different when Line 5 was stretched underwater across the five miles of the Straits of Mackinac in 1953. The pr...
Read More >>
↑