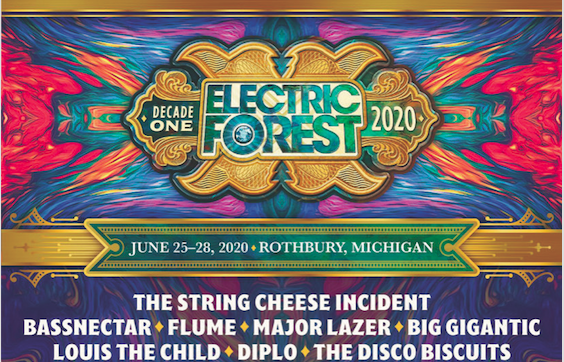 Electric Forest Goes Back to the Future
Modern Rock
Electric Forest Festival organizers are thinking backward for this year's 10th anniversary festival performance roster, bringing back a shortlist of artists who were featured in the first Electric Forest Festival and its precursor, Rothbury. Among the returning acts slated for the June 28–28 event in Rothbury, Michigan: The String Cheese Incident (performing three nights), Bassnectar, Lotus, and Keller Williams. Additional performers this year will include Michigan rock band Michigander, Grand Rapids DJ SuperDre, Detroit house music act Golf Clap, and the arrival of Talking Heads' Jerry Harrison and Adrian Belew, who will perform the band's Remain in Light album, which is celebrating its 40th anniversary …

Justin Bieber will crisscrossing North America on a massive stadium tour this spring and summer, with Jaden Smith (actor Will Smith's son) and Kehlani along as his opening acts. Bieber's Changes tour will start in Seattle, on May 14, and will include stops in Chicago (June 19), Minneapolis (June 21), Milwaukee (June 24), Nashville (July 11), and Columbus, Ohio (Aug. 8). There are two Michigan dates on the schedule: Grand Rapids on Aug. 16 and Detroit on Aug. 29 …

Paramore frontwoman Hayley Williams, set to release her debut solo album this spring, has just released her first solo single, "Simmer." Her album, Petals for Armor, was produced by Paramore's guitarist, Taylor York, with an accompanying music video directed by Warren Fu, who's worked with both Paramore as well as bands like The 1975. Petals for Armor, is a more musically experimental venture for Williams (she brought in friends to collaborate with and played several of the instruments herself) will be in outlets on May 8 …

Alicia Keys also has a new album on the way. Her simply titled Alicia — from which you're probably already hearing the first single, "Underdog," on radio and streaming media — will arrive in outlets March 20. Keys, fresh from hosting this year's Grammy Awards, is also prepping for a summertime world tour that will start in Dublin, Ireland, June 4 and will wrap up in Miami Sept. 22. Nearby North American stops include Toronto (Aug.16), Detroit (Aug. 18), Cleveland, Ohio (Aug. 21), and Chicago (Aug. 25) …
LINK OF THE WEEK
Kevin Parker and his Tame Impala band have just released a new album, The Slow Rush, and with it comes a wedding-band themed music video for their single "Lost in Yesterday." Check it out at https://youtu.be/utCjuKDXQsE …
THE BUZZ
Doo doo doo doo doo doo — got kids who are music fans? Take 'em to see Baby Shark Live at the EMU Convocation Center in Ypsilanti on March 6 …

Or check out some Irish music with Gaelic Storm at the Intersection in Grand Rapids on March 8 …

Michigan quartet Graham Parsons and The Go Rounds are recording their next album at High Bias Recording Studios in Detroit …

Of Montreal with be in concert at The Pyramid Scheme in Grand Rapids on March 9 … and that's the buzz for this week's Modern Rock.
Comments, questions, rants, raves, suggestions on this column? Send 'em to Kristi at modernrocker@gmail.com.
Trending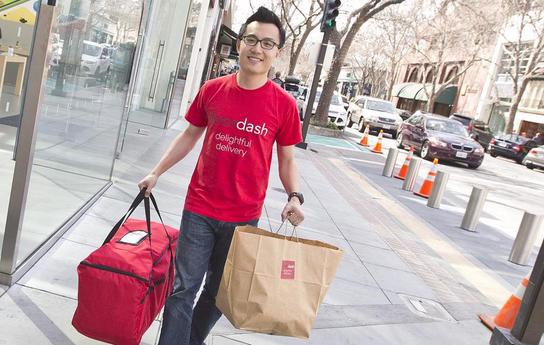 Could Delivery Save NoMi Eateries?
What was once the exclusive province of pizza and sandwich joints has become a means for some restaurants to thrive. But e...
Read More >>
What You Are Voting For?
After voting straight Republican for 36 years, from 1971 through 2007, I have been an Independent since 2008, studying and...
Read More >>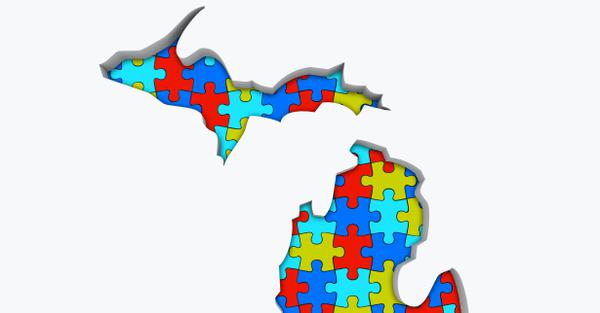 The Democracy Lottery
Mary Burget, a retired Northwest Michigan College math instructor, thought her math skills might be useful in redrawing Mi...
Read More >>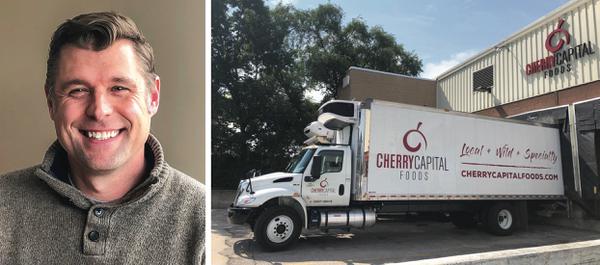 Forged In Fire
As the new managing director for Traverse City's Tamarack Holdings, Michael Lahti is helping to lead a company that ...
Read More >>
↑