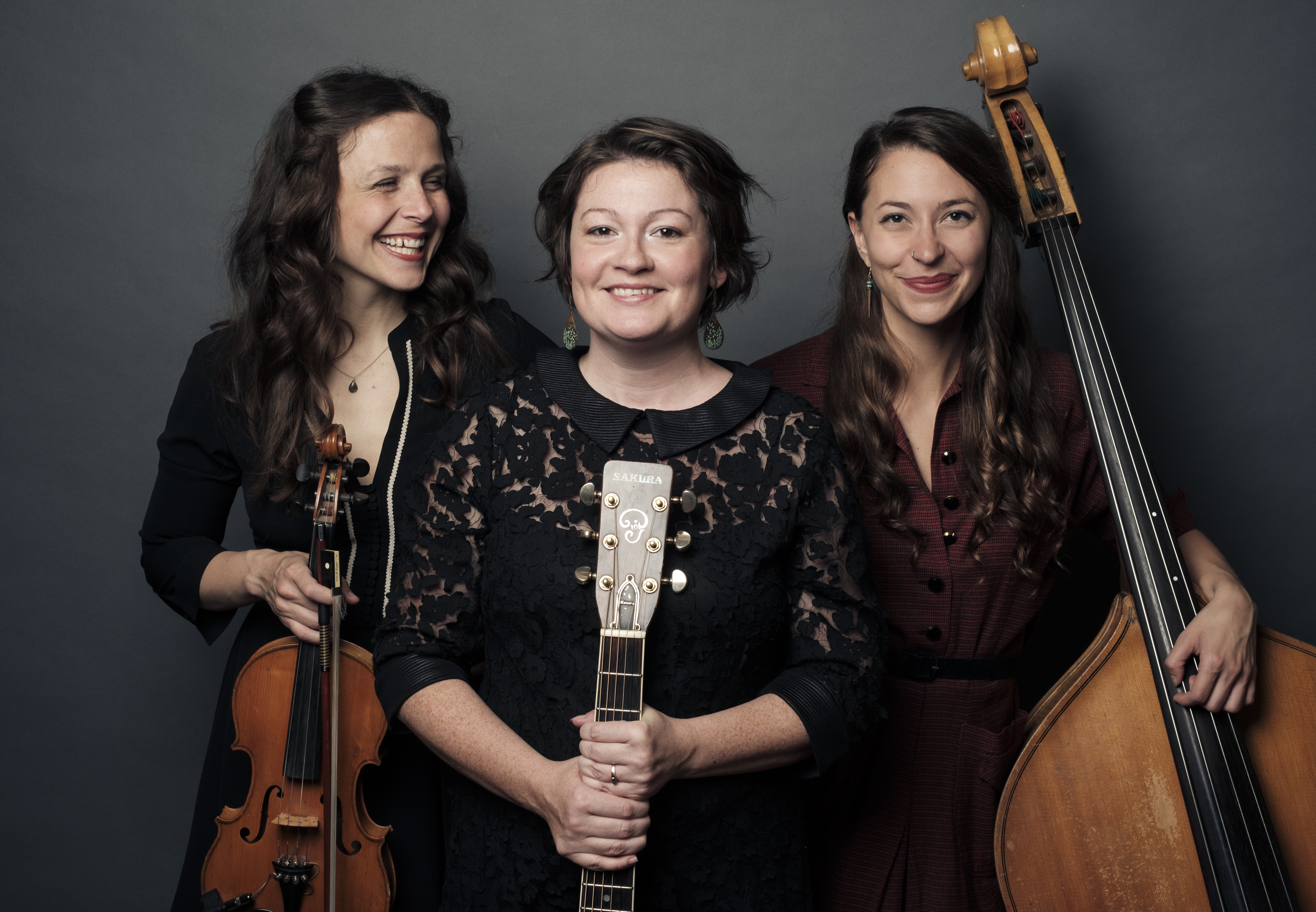 Fast Friends, Strong Sounds
The Sweet Water Warblers
Take three frontwomen from prominent Michigan bands who happen to be solo artists in their own right, put them together with instruments in hand, and what do you get? The Sweet Water Warblers, the impressively harmonizing trio of May Erlewine (Seth and May/The Moonlighters), Lindsay Lou (Lindsay Lou and the Flatbellys/Time and Luck) and Rachael Davis (Shout Sister Shout.) The voices are familiar to many but not in this particular format, rich with a new audio dynamic. The Warblers will be presenting a series of carefully selected co-written songs for a special show at the Crooked Tree Arts Center in Petoskey.

Special Sounds
The trio was put together in something of an impromptu fashion, literally thrown together in August of 2014 at the request of Hoxeyville Music Festival "queen" Kristin Robinson, or so the legend goes. "She asked if we would play a set together and we obliged, with only a very short rehearsal," explained Erlewine. "It was so fun, we decided to keep playing."
These days, the trio gets a little more prep time. The threesome gets together about once a month to plan their shows. "The response has been amazing," Lou said, and Davis agreed. "Halfway through the first song of our performance, we knew we had something special."

Admirable Efforts
Coordinating three very busy schedules was another thing entirely, but these three performers say the results justify the effort. "It's a totally different experience to be in a band of all women, and especially these women in particular," Lou said. "The energy, the music, the harmonies and the support are unique. Our solo careers are very fulfilling, but it's nice to have this precious reprieve from what we're used to, to feel the sacredness of woman power." Davis called the three women who make up the trio "the mutual admiration society." She said, "It recharges us when we get to make music together."

Maximum Results
With such a large back history of songs and material, putting together a set list for their collaborative project is another challenge. "We try a lot of things out and gravitate to what feels the most natural and cohesive," Erlewine said. "We play some of our individual originals, some covers and some Sweet Water Warblers co-writes. It's an exciting group to write for, and there's more in store."
Combining their voices, the ladies say, is one of the best parts of the collaboration. "Each of us individually is a lead singer who fantasizes about being a backup singer," Davis laughed. "With the Warblers, we all get to be both all the time. We all have an affinity for harmony, and when you're singing with other singers who are your equal in every way, it's maximum results with just the right amount of effort."

Crystal Future
Most recently, the Sweet Water Warblers' efforts have gone into completing their first EP as a group, which they've dubbed With You; more recordings are surely in the works, as is coordinating what looks to be a complicated summer schedule. "We're excited at the idea of a full length album, and my crystal ball says it's in the future!" Erlewine said.
In the meantime, fans can soak in the sounds of the group's new EP and check out the Warblers as the group embarks on its latest round of tour dates, including its first trek through the UK. "We'll be performing as the Sweet Water Warblers this summer at festivals across the Midwest as well as with our regular solo acts," Davis said. "It's worth navigating the logistics to make room for something that feeds our souls."

Get the Sweet Water Warblers' full show schedule at earthworkmusic.com. The group will be in concert at the Crooked Tree Arts Center in Petoskey Sat., Mar. 25, as part of the Blissfest concert series. For tickets and more information, visit crookedtree.org or blissfest.org. For more information on the artists, visit sweetwaterwarblers.com.
Trending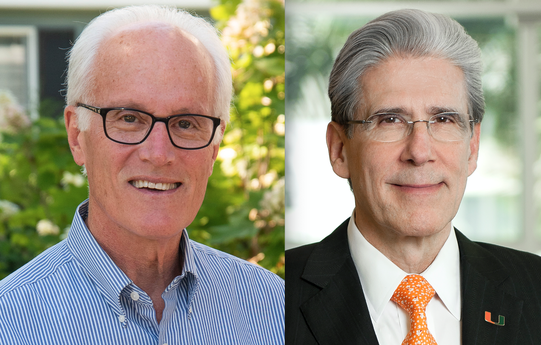 Listen In: Two Global Health Experts — one in TC — to Talk Pandemic
This week, the Traverse City International Affairs Forum at Northwestern Michigan College opens its 27th season ...
Read More >>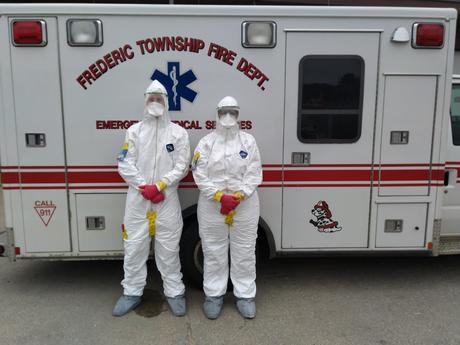 What First Robotics Teams Did on Their Summer Break
When the coronavirus pandemic first hit, masks, face shields, and other personal protection equipment, aka PPE, were hard ...
Read More >>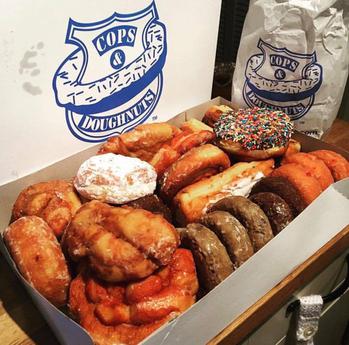 Gaylord's Cops & Doughnuts
There's a cop shop in Gaylord where the phrase "D.W.I." has nothing to do with adult beverages or erratic driv...
Read More >>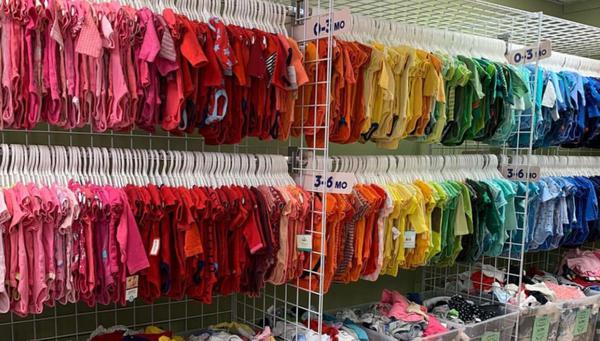 Resale is the New Black
It's a common tradition at this time of year: parents flocking to clothing stores in the last weeks of summer to get...
Read More >>
↑