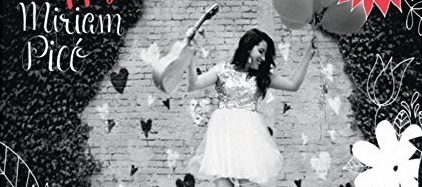 Five Albums Every Northerner Should Own
Northern Michigan might not rival Nashville or Austin as a hub of live music or a destination for artists hoping to hit it big. Still, there is a lot of talent up here, from the music rooms of local high schools to the stages of area bars and wineries. Consider this five-album collection your primer for the local scene: five terrific records from artists whose roots run deep beneath the dirt and sand of northern Michigan.
Stolen Silver - We Have Everything, We Have Nothing
Levi Britton is one of northern Michigan's most beloved musical talents, known for frequent performances at regional haunts like Kilkenny's in Traverse City, Short's Brewing Company in Bellaire, and Hop Lot in Sutton's Bay.
While Britton normally performs as a solo artist, though, he is also the member of a folk-rock band called Stolen Silver. Initially formed as a duo with multi-instrumentalist Dan Myers—Britton's former Chicago roommate and a graduate of Western Michigan University—Stolen Silver ultimately expanded to a full six-piece band. If there were any justice, they'd be playing big rooms in every major city in America.
Both Stolen Silver records — 2011's self-titled debut and 2014's more expansive We Are Everything, We Are Nothing — are essential components of any northerner's music collection. The self-titled record is perhaps catchier, loaded with effortless folk-pop that's perfect for a Traverse City summer.
But We Are Everything, We Are Nothing is the stronger album, with pristine production and spacious arrangements that give Britton's big, rafter-shaking tenor voice the showcase it deserves. Check out the propulsive "Prefontaine" or the yearning "Can't Live Like This" for proof.
Drew Hale - Roots and Wings
Up until a few years ago, Drew Hale was playing guitar and singing as part of the worship band at Traverse City's Bay Pointe Community Church. Now, he's gigging around the state and jamming with country music stars.
The sea change occurred in 2015, when Hale took part in The Country Showdown, an annual, nationwide country music competition that draws approximately 100,000 acts each year. The competition's list of past contestants includes some of the biggest names in country music, from Garth Brooks to Carrie Underwood to Tim McGraw. Hale was named the national champion, and out of that windfall was born Roots and Wings.
Hale's style balances mainstream country, rock 'n' roll edge, and the hair-raising crescendo of a well-executed worship song. His record is perfect for a Northern Michigan summertime road trip, with a few of the songs even making overt references to the Mitten state. The single is fittingly called "Great Lakes Summer Night," while "Southern Heart" has a lyric about a girl who would "trade all of her pretty for a week in Traverse City." But the highlight might be "Pieces," where Hale gets the opportunity to harmonize with none other than country music legend Vince Gill.
Miriam Pico - Travel Happy (pictured above)
Miriam Pico is probably as close to an institution as the northern Michigan music scene has. Pico is one of the Traverse City area's most prolific performers, juggling frequent gigs at local restaurants, bars, weddings, television commercials, and sing-and-dance classes for area kids. She's also extremely versatile, balancing engagements both as a solo artist and as one part of a long-running duo with area pianist David Chown. She's even played starring musical theater roles at the Old Town Playhouse.
Travel Happy, Pico's 2015 full-length, is full of breezy, well-sung indie pop ditties. With Chown, Pico often plays the role of jazz singer. On Travel Happy, she usually sounds more like Ingrid Michaelson. Her warm, evocative voice sounds right at home over arrangements of lightly strummed guitars, tinkling piano keys, and whimsical ukuleles.
Of course, Pico is too much of a chameleon to rest in one musical niche for long. Some of the album's best songs find her trying out different styles, from sugary indie rock ("No Good for Me") to mariachi-inflected jazz ("Un Sol En Tu Corazon"), all the way to Broadway-style theatricality (the title track, complete with a full chorus of gang vocals).
Perhaps the biggest reason to call Travel Happy a northern Michigan staple, though, is the album cover, which was snapped in front of Downtown TC's beloved "Heart Wall" before it vanished for good.
Joshua Davis - A Miracle of Birds
Joshua Davis brought the national spotlight to Traverse City in 2015, when he made it to the finals of NBC's The Voice. Davis ultimately came in third, but he got far enough into the competition to get the big on-air homecoming celebration, which spotlighted TC's downtown area.
Now living in Leelanau with his wife and two kids, Davis is preparing to release his first album since reality TV made him a national star. The new record, called The Way Back Home, is out on October 13th. Even before the big break, though, Davis was already making great albums.
Often, the contestants on shows like The Voice and American Idol are singers first and songwriters second, if at all. But Davis was unique, convincing NBC execs to let him perform an original song on air and always pitching himself as artist instead of just a vocalist.
Davis's records — such as 2013's A Miracle of Birds — show off that artistry, as well as the smoky baritone voice that nearly won him a record deal with Universal Music Group. It's music that plays well for any mood or occasion.
The Accidentals - Odyssey
The Accidentals are one of Traverse City's biggest musical success stories. The two founding members — Savannah Buist and Katie Larson — attended Traverse City West Senior High School, where they met in an orchestra class back in 2011. They eventually ended up in a then-brand-new singer-songwriter program at Interlochen Arts Academy, where they adopted The Accidentals as their band name.
Since then, The Accidentals have added Michael Dause as their drummer, accumulated more than 26,000 likes on Facebook, and released three albums and an EP. Their latest work — the fresh-off-the-presses Odyssey, which came out last August — is their best yet.
With a contemporary indie folk sound that lands somewhere between Regina Spektor and The Punch Brothers, The Accidentals pair catchy melodies with impressive instrumental work. (Both Buist and Larson are versatile multi-instrumentalists.) The band signed a record deal with Sony Masterworks earlier this year (Sony's "classical division"), and Odyssey seems poised to break them to a bigger audience.
No matter how far they get, though, The Accidentals will always have roots in Traverse City. The band graciously acknowledged those roots on "Michigan and Again," a key track from their 2016 EP Parking Lot. "When I packed my bags, coffee stains of jet lag/There were conifers lining the driveway, whispering/'Stay, stay, stay, stay, stay.'" Who hasn't heard those same whispers when leaving the beauty of northern Michigan behind?
Trending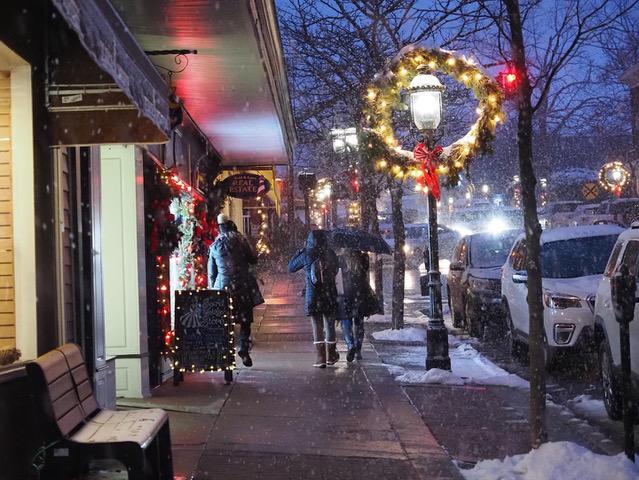 Jump Start Holiday Shopping
Downtown Petoskey hosts their Holiday Open House on Friday, Dec. 2, from 6-9pm as Santa flies into town to light the giant...
Read More >>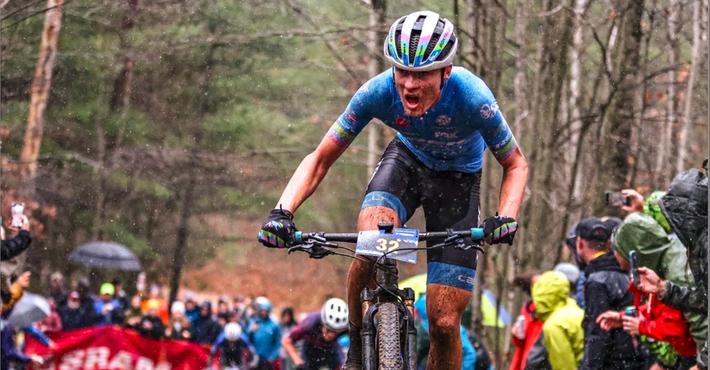 A New Gear
If last week's snow made you think the two-wheeling season is over, think again. Tuesday, Nov. 29, is the official l...
Read More >>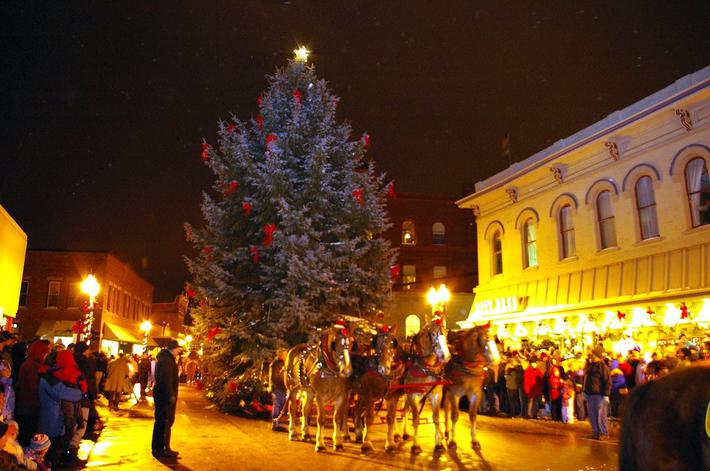 Jingle All the Way to Manistee
The town of Manistee is going into full holiday mode—and going back in time—this weekend. Friday, Dec. 2, the ...
Read More >>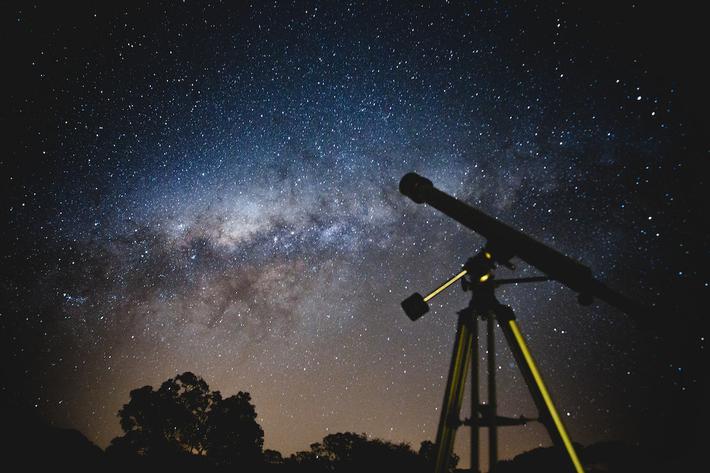 Aim for the Stars
Aliens may walk among us, but this weekend it's our turn to wander through the galaxy. On Saturday, Dec. 3, the Denn...
Read More >>