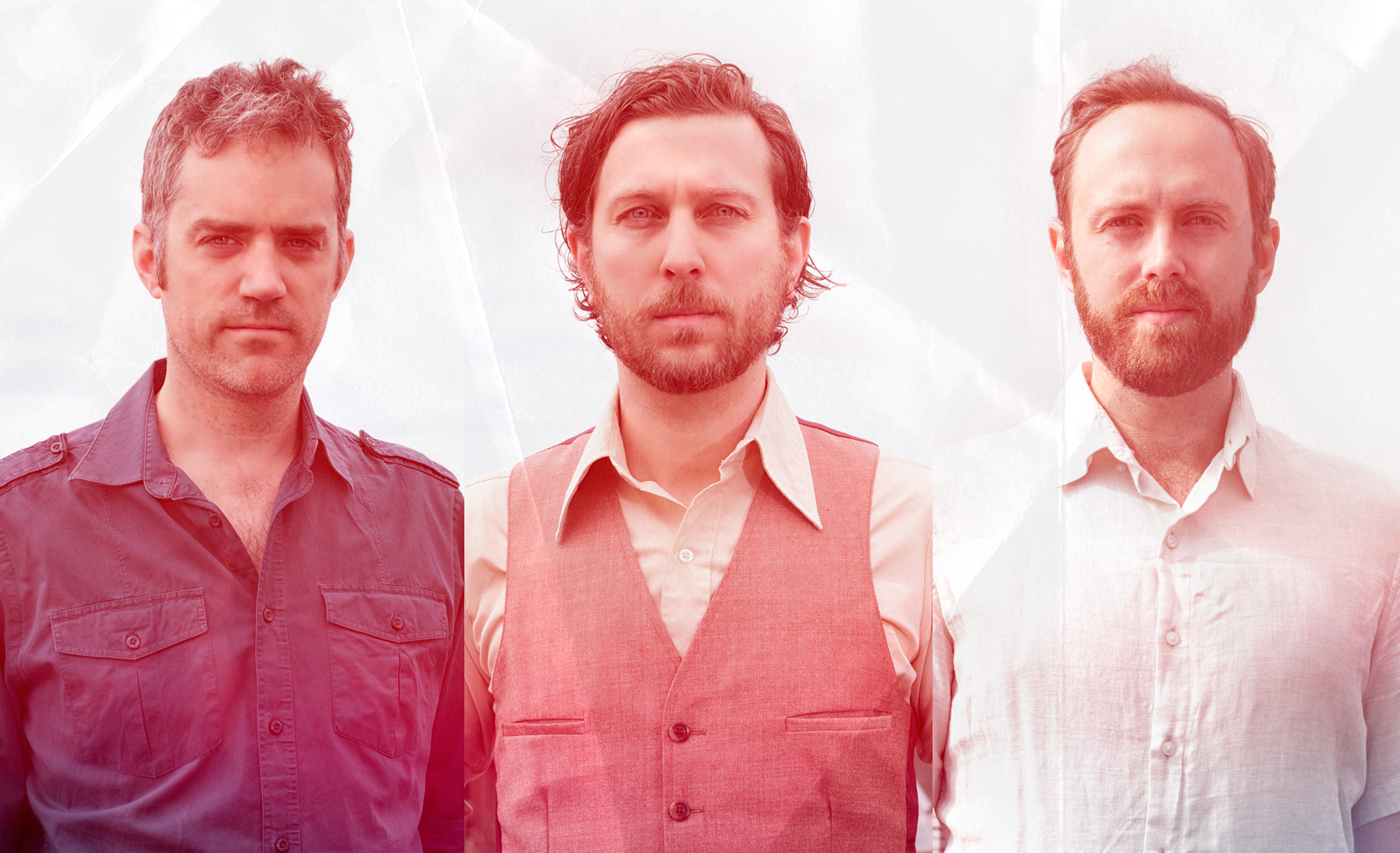 Great Lakes Swimmers Splash Into Boyne City
Half a dozen albums in and with a major tour already under their collective belts featuring A Forest of Arms, their latest full–length collection of songs, Tony Dekker and his Great Lake Swimmers bandmates are ready for something a little different: an "almost–unplugged" tour that will find them making a stop in northern Michigan.
The Canadian band is woven around the accomplished writing of Dekker, whose songs focus on environmental issues and are often recorded in natural locales like Forest's audio backdrop of the Tyendinaga Caverns in Ontario; acoustics and ambiance hold their own importance in the band's musical process.
"I tend to treat the recording aspect of the band and the live show as two different entities, but when we play a venue that has truly great acoustics or an interesting ambience, it's a really special thing," Dekker said. "Every space has its own particular feel and sound. We seem to sound really good in churches or halls or other spaces where the sounds get to bounce around."
For those yet to hear the Swimmers, the band's indie–folk songs occasionally recollect echoes of outfits like Iron and Wine, Blind Pilot and The Low Anthem but are always distinctively unique.
In addition to the full tour they did for the Forest album, Dekker and crew embarked on a more acoustic–focused trek in Europe last year that proved to be a hit, with the band digging back through the quieter side of its catalogue. The success of that tour led Dekker to consider approaching the band's next round of North American dates in a similar format.
"We found that audiences really appreciated going back with us to some of our earlier recordings," Dekker said. "As a performer, it was also quite revelatory to take a step back from 'band mode' and tune in to the quiet intensity of some of those older songs. We have a lot to choose from now, six or seven albums' worth, so it's been great to be able to sculpt a set in that way."

The band's immediate follow–up to Forest is its current release, an EP called Swimming Away that dropped just a few weeks ago. Swimming Away was carefully planned but fortuitously took on a life of its own. "It's a loose collection that I think works really well," Dekker said. "The title track is an outtake from the full length A Forest of Arms, and I really wanted to find a home for it." The band paired the title track "Swimming Away" with "Torn from the Pages," a song Dekker worked on for an author series in Toronto, along with a pair of cover songs.

"The covers are two songs that I love dearly," he said. "One of them has been showing up in our set list for many years now; it's a cover of Tom Waits' 'Innocent When You Dream.' The other song is the heartbreaking 'The Desperate Kingdom of Love' by PJ Harvey. I really liked the interpretation of this song through a male voice and thought it dovetailed nicely with the other songs. So yeah – on one level the tracklisting on the EP was thought through. But on another level, the songs just all sounded good together."
While Dekker's voice easily comes to mind as one that could cover the music of Leonard Cohen, he doesn't believe he's quite there…yet. "I feel eternally in debt to the music of Leonard Cohen," Dekker said. "If I could ever reach a point where I thought I could do them justice, I might try to interpret some of his songs. He was truly a visionary."
Dekker might be called a visionary of sorts himself, as he always seems to be looking forward to the next album, the next tour, the next venture that will continue to propel his songwriting forward. His newest effort is his current work on a musical project called Thesis on which he's collaborating with Kinbrae, a group from Scotland. But as has long been the case for Dekker and his 14–year–old band, most things wind back to Great Lake Swimmers, which has a series of festival dates scheduled for this summer and even more in store.
"The Toronto imprint Paper Bag Vintage is releasing our first three albums in a vinyl–only box set at some point this year. That's exciting to me, as those records have been out of print for quite a few years," Dekker said. "I'm also working towards recording a new album – depending on how that goes, we'll see when it might get released."
Great Lake Swimmers will be in concert at the Freshwater Gallery, 217 S. Lake Street in Boyne City, at 7pm Sat., Apr. 15. For tickets and more information, visit freshwaterartgallery.com or call (231) 582-2588. For more on the band, visit greatlakeswimmers.com.
Trending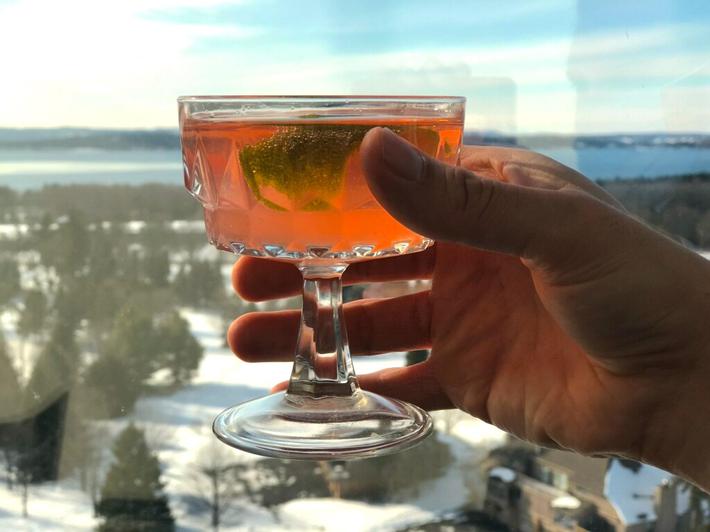 Tiny Pink Bubbles
Hey, ladies, do we have the pink drink for you: Aerie's Tiny Pink Bubbles. With a taste and body as delicious as its...
Read More >>
The Power of Our Example
Every new president faces a daunting array of problems, but 2021 will go down in the history books: Our country is under s...
Read More >>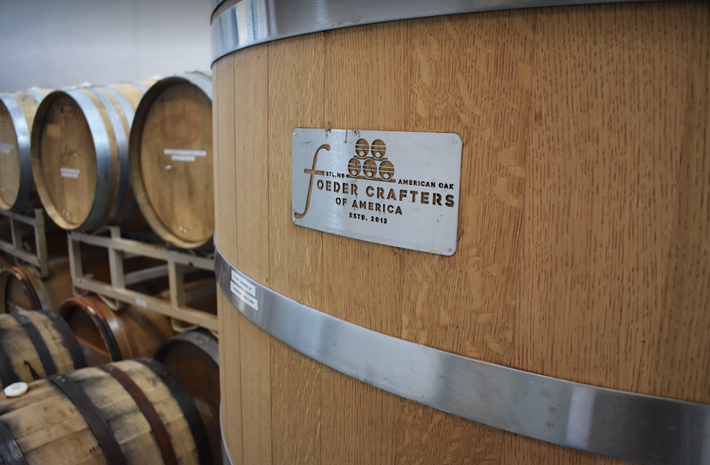 Getting Wild with the Foeder
Drinkers with a discerning eye may have noticed a couple interesting-looking wooden containers in the back of Traverse Cit...
Read More >>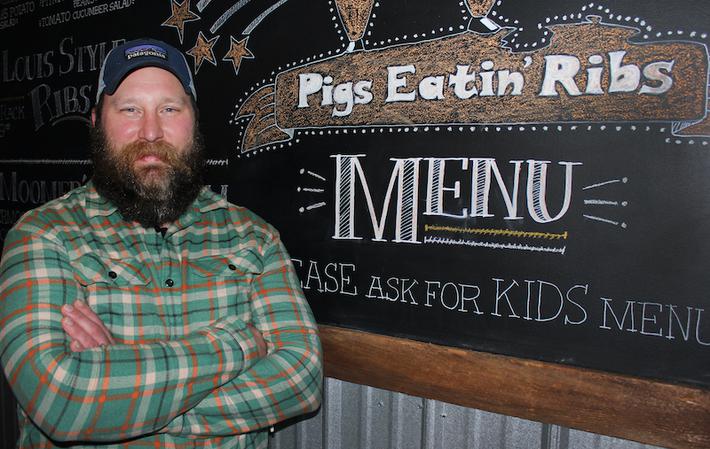 Charlevoix's Pigs Eatin' Ribs
By 2008, Charlevoix Chef Adam Kline had seen and tasted enough. The Northern Michigan food scene had stagnated, he said, i...
Read More >>
↑