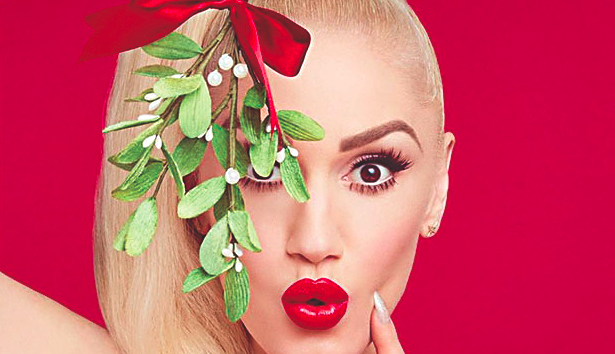 Gwen Stefani is Ready for Christmas
Modern Rock
No Doubt singer-turned-solo artist Gwen Stefani has just released her first holiday album, You Make It Feel Like Christmas, a set that includes a blend of covers of holiday standard tunes and original festive songs of Stefani's own. Of course boyfriend and fellow The Voice coach Blake Shelton appears on the set, most notably on the title track, on which the pair duet. You'll also find Stefani's takes on classics like "Jingle Bells," "Let it Snow," and Wham!'s "Last Christmas," and those original holiday tunes, which include "When I Was a Little Girl" and the witty "Under the Christmas Lights," which sings in part about running out of wrapping paper. The album was written by Stefani along with frequent songwriting collaborator Justin Tranter, busbee (who previously worked on P!nk's "Try"), and Shelton …

The Black Keys' Dan Auerbach is gathering a short roster of artists signed to his Nashville record label, Easy Eye Sound, for a 20-date tour that will kick off Feb. 10, 2018 in Vancouver, Canada, and wrap up in April in Denver, Colorado. Going along with Auerbach on the trek will be Robert Finley, Shannon Shaw, and Shannon and the Clams. The Easy Eye Sound house band, a lineup of acclaimed sessions players including Dave Roe, Bobby Wood, Russ Paul, and Gene Chrisman, will back all of the artists. Tickets for the tour are on sale now at easyeyesound.com …

Grand Rapids, Michigan, will host a special exhibit from Cleveland's Rock and Roll Hall of Fame and D.C.'s Newseum that will take visitors through a chronological mix of the history of rock and our presidential administrations. The exhibition, which includes video, photos, memorabilia, and musical artifacts like guitars and costumes, will feature a wide range of legendary rockers, including Chuck Berry, Bob Dylan, John Lennon, The Clash, Bruce Springsteen, and U2. You'll be able to see the exhibit from now through Feb. 11, 2018 at Grand Rapids' Ford Museum …

Former Gaslight Anthem singer Brian Fallon has released a new single called "Forget Me Not," which will appear in a few months on Sleepwalkers, Fallon's new solo album that will hit stores on Feb. 9. To support the set, Fallon is planning a lengthy tour of both North America and Europe; stateside dates on that trek will include the kickoff show on March 28 in New Orleans, and additional stops in Los Angeles (April 6), Minneapolis (April 17), Chicago (April 19), Columbus (April 20), Cleveland (April 21), Detroit (April 22 at St. Andrew's Hall), and Toronto (April 24) …
LINK OF THE WEEK
Wrestler/actor/TV personality John Cena plays piano? Who knew? Check out his pretty impressive, low-key piano cover of The Pixies' classic 1988 tune "Where is My Mind," complete with Cena dressed in a tuxedo: http://youtu.be/fvTidBjh-KE …
THE BUZZ
Don't don't don't let's start! They Might Be Giants will start up the crowd at St. Andrews Hall in Detroit on Feb. 10 …

The 2018 Fretboard Festival is now set for March 2–3 at the Kalamazoo Valey Museum in downtown K-Zoo, with several stages and a host of Michigan performers …

Detroiter Smokey Robinson has just released his first solo Christmas album, Christmas Everyday, available only as an Amazon exclusive …

Grand Rapids' Revolve Records is getting a new location on South Division Avenue in Heartside …

In other GR news, singer-songwriter Brant Satala is working on his next studio album, which is expected early next year … and that's the buzz for this week's Modern Rock.
Comments, questions, rants, raves, suggestions on this column? Send 'em to Kristi at modernrocker@gmail.com.
Trending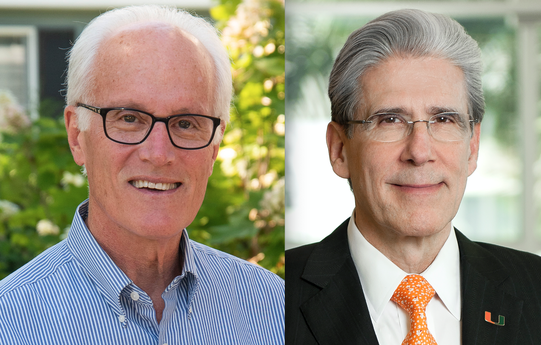 Listen In: Two Global Health Experts — one in TC — to Talk Pandemic
This week, the Traverse City International Affairs Forum at Northwestern Michigan College opens its 27th season ...
Read More >>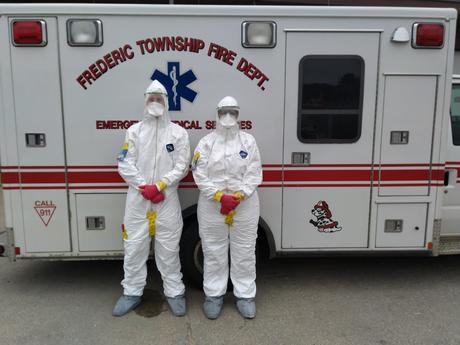 What First Robotics Teams Did on Their Summer Break
When the coronavirus pandemic first hit, masks, face shields, and other personal protection equipment, aka PPE, were hard ...
Read More >>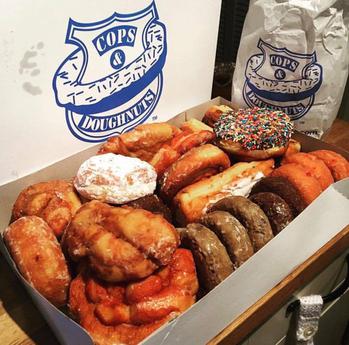 Gaylord's Cops & Doughnuts
There's a cop shop in Gaylord where the phrase "D.W.I." has nothing to do with adult beverages or erratic driv...
Read More >>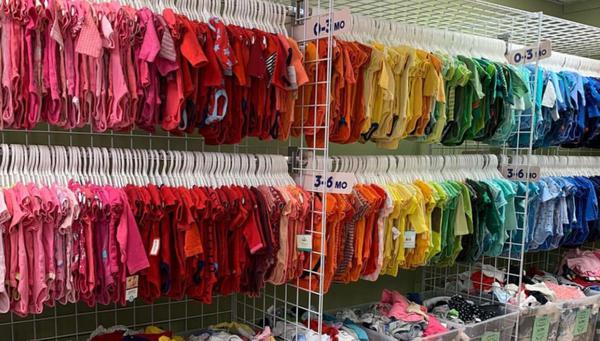 Resale is the New Black
It's a common tradition at this time of year: parents flocking to clothing stores in the last weeks of summer to get...
Read More >>
↑