Honoring Fleetwood Mac
MODERN ROCK  
The 2018 MusiCares Person of the Year tribute concert is prepping to honor Fleetwood Mac on Jan. 26 with a big, elegant event held during Grammy week. The special tribute concert this year will feature performances from Lorde, OneRepublic, Harry Styles, John Legend, Keith Urban, and upstart girl group Haim, all paying homage to Stevie Nicks, Lindsey Buckingham, and their Fleetwood Mac bandmates' years of classic rock songs. The tribute will be followed by the 60th annual Grammy Awards, which will take place at Madison Square Garden in New York City, and will air on Sunday, Jan. 28 on CBS TV …
Australian singer-songwriter Vance Joy, of "Riptide" single fame, is all prepped to return early this year with his new sophomore album, Nation of Two, which he said describes a "perfectly self-contained couple" who find that their world begins and ends wherever they are together. Joy prefaced the album's release with its first official single, "Like Gold"; he performed a prior sneak-preview single, "Lay It On Me," on Jimmy Kimmel's late night talk show late last summer …

Classic Irish alternative-rocker U2 has announced that it'll embark on a massive 2018 North American arena tour in support of its newest album, Songs of Experience. The tour will be called The Experience and Innocence Tour, with over a dozen dates announced so far. The latest single from Songs of Experience is "Get Out of Your Own Way," which features Kendrick Lamar. U2's frontman, Bono Vox, also recently appeared on Lamar's track "XXX" from his latest album DAMN …

Panic! at the Disco's new live album, All My Friends We're Glorious, is just out, with 21 tracks in all documenting the band's tour for its 2016 album, Death of a Bachelor. Included on the set are tracks from all across Panic!'s extensive catalog, plus cover versions of tunes by Queen and Billy Joel. you can snag the entire thing not only as a digital download or physical copy but also as a limited-edition double-vinyl release …
LINK OF THE WEEK
The iconic heavy rock Vans Warped Tour, which has hit the road every summer since 1995, has decided to call it quits, with 2018 being the last run for the tour, including a final show in the Detroit area on Friday, July 20. Check out the tour's official website, vanswarpedtour.com, to snag tickets for the last time, and check out images from past treks ...
THE BUZZ
Jeff Lynne's Electric Light Orchestra will stage a show at Little Caesars Arena in Detroit Aug. 16 …

Kalamashoegazer, the cult subgenres music fest taking place in Kalamazoo, sounds like it's set to make a return, so look for it in 2018 …
Petoskey native Sufjan Stevens has released a new mixtape featuring outtakes and bonus tracks from his 2015 album, Carrie and Lowell; the mixtape, called The Greatest Gift, is in stores now and was just featured on NPR …

Shakira will appear in concert on Jan. 22 at the Little Caesars Arena in Detroit …

Watch for Grand Rapids buzz band Desmond Jones, which makes obscure references to mimes and already has over 60 original songs in its repertoire … and that's the buzz for this week's Modern Rock.
Comments, questions, rants, raves, suggestions on this column? Send 'em to Kristi at modernrocker@gmail.com.
Trending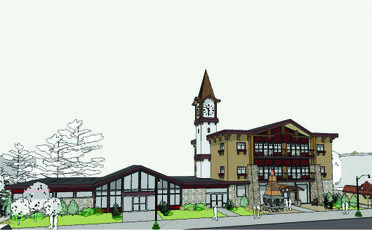 Gaylord: A boomtown Up North
Gaylord native Gary Scott had moved to Indiana, where he and some partners started a business to invest in distressed properties. He was talking to a banker in Detroit about real estate in Bloomington when he asked what kind of deals might be available in northern Michigan. ...
Read More >>
How Beer Revived Bellaire and Other Northern Michigan Towns
Even though Don Hoyt grew up in Gaylord, he never visited Bellaire until he met his future wife, a chiropractor from California who had moved to the Antrim County town for a job. That's the thing about Bellaire – it's not on the way to anything. People ...
Read More >>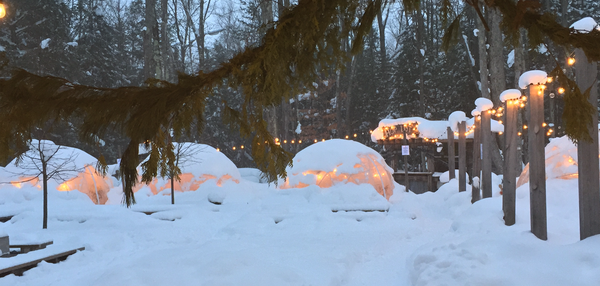 Hop Lot Brewing in Suttons Bay
Brothers Steve and Drew Lutke knew they wanted to do something special with their microbrewery on the south end of Suttons Bay. Even before building their facility, they had begun researching the style and aesthetic they wanted to draw in customers. So they decided to showcase what ...
Read More >>
In The Crosshairs: Home Rule In Michigan
Under the specter of a populist-fueled authoritarian regime installed at 1600 Pennsylvania Avenue, the concept of home rule is now more imperiled than ever in our fragile democracy. Here the term "home rule" refers to local control — the singular place where the endangered species of a ...
Read More >>
↑