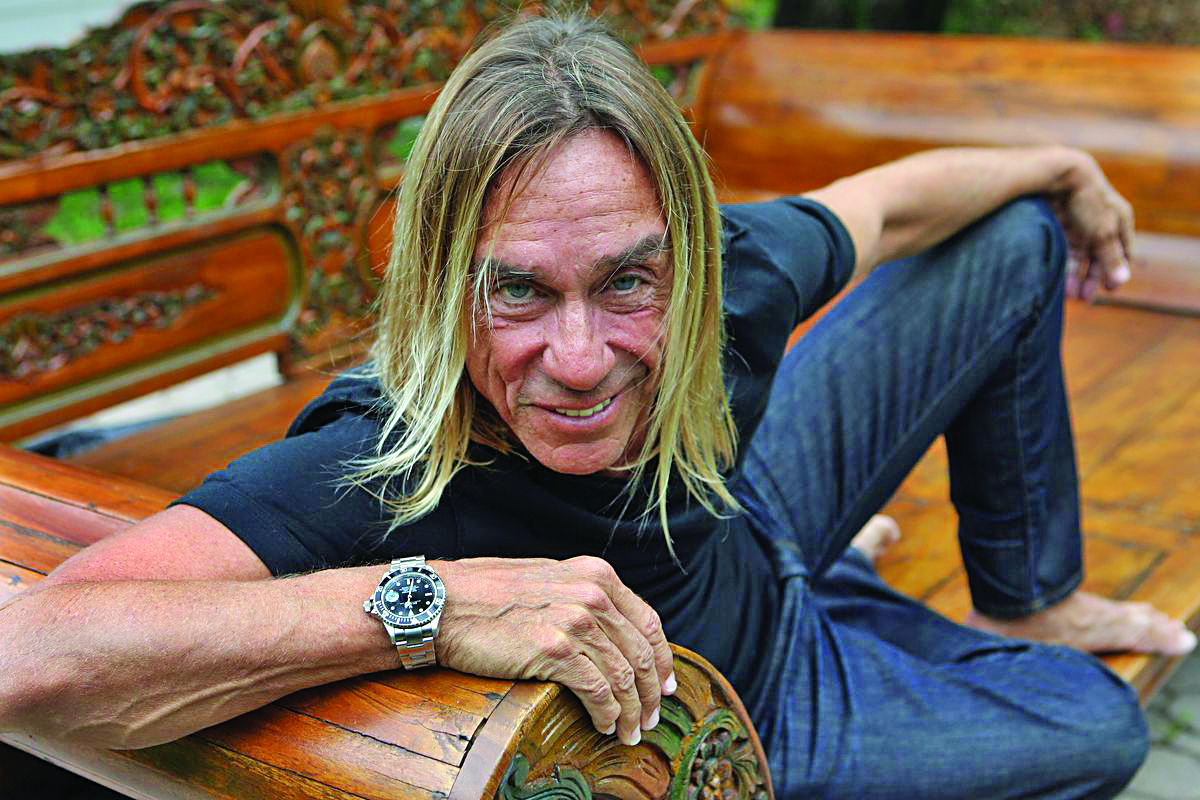 Iggy Pop Rocks Out with The Roots
Modern Love
Detroit vintage punker Iggy Pop collaborated with The Roots, guitarist Noveller, and jazz trumpeter Leron Thomas to perform a track from Pop's new (18th) solo album, Free, on The Tonight Show Starring Jimmy Fallon. The musicians played Pop's tune "James Bond," an appropriately spy-like track full of dark guitars and a solid, ticking beat (performed on this occasion by Questlove.) Also on Free are additional singles "Sonali" and "We Are the People," the latter including lyrics authored by Lou Reed back in the '70s …

Irish singer Glen Hansard (The Frames/the movie Once) has teamed up with singer-songwriter-guitarist Robbie Robertson on a new track called "Dead End Kid," which appears on Robertson's new album, Sinematic, just out last week. The track, which blends blues, psychedelia, and folk-rock, is about growing up in the big city and showcases Hansard's strong backing vocals, a perfect complement to Robertson's raspy tones. A second single from Robertson's new album, "Let Love Reign," also features Hansard; another tune, "I Hear You Paint Houses," features Van Morrison …
R.E.M. has gone into its back catalog of songs and is giving fans the opportunity to download its previously unheard tune "Fascinating" (via Bandcamp) for $2, with proceeds going to aid victims of the recent Hurricane Dorian disaster in the Bahamas (via Mercy Corps hurricane relief effort). The track was originally recorded for R.E.M.'s 2001 album, Reveal, but didn't make the tracklist; it was later re-recorded for the band's 2004 set, Around the Sun, but again didn't make the final lineup for that album. So this is a rare piece of music for fans, and one that will help others, as well …
Hot Southern rock crew The Marcus King Band has announced a headlining winter tour for the guitar guru and gang; their El Dorado Tour will start Oct. 31 in Kansas City, Missouri, and will continue across the Midwest, ending up in New York City at the Beacon Theater for a closing show right before the end of the year. The band will be playing tunes from its latest album, Carolina Confessions, and the tour itself will include stops in Grand Rapids (Nov.19 at The Intersection), Detroit (Dec. 12 at St. Andrew's Hall), and Chicago (Dec. 14 and 15 at Thalia Hall) …

LINK OF THE WEEK
Vampire Weekend is on the road for its Father of the Bride Tour and just stopped by The Late Show with Stephen Colbert to play new single, "Sympathy." Check out the funk-rock performance (complete with dual drummers) at https://youtu.be/mEZLc6iB_v8 …

THE BUZZ
Catch The Black Keys with opening act Jessy Wilson Oct. 5 at Little Caesers Arena in Detroit …

Listen to some pre-Halloween tunes from Mystery Skulls Oct. 13 at the Pyramid Scheme in Grand Rapids …

And from Ghost Oct. 14 at Grand Rapids' Deltaplex …

The Head and the Heart will take over The Fillmore in Detroit on Oct. 15 … and that's the buzz for this week's Modern Rock.

Comments, questions, rants, raves, suggestions on this column? Send 'em to Kristi at modernrocker@gmail.com.
Trending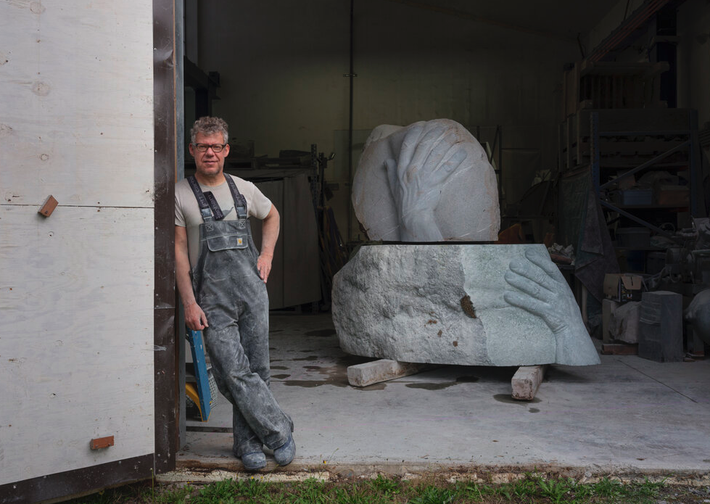 Tusen Takk's Gift to Artists
What if you could escape your normal environment for a few weeks — ditch your day-to-day obligations and disappear s...
Read More >>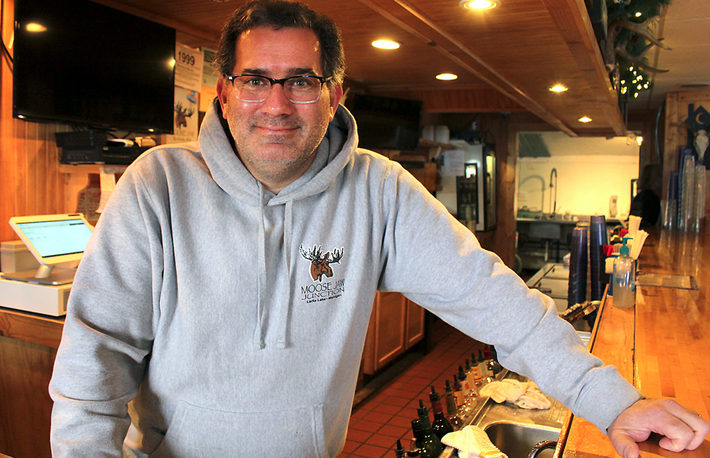 Moose Jaw Junction, Larks Lake
America is speckled with little hole-in-the-way places that sometimes make our culinary hearts go pitter-pat. These little...
Read More >>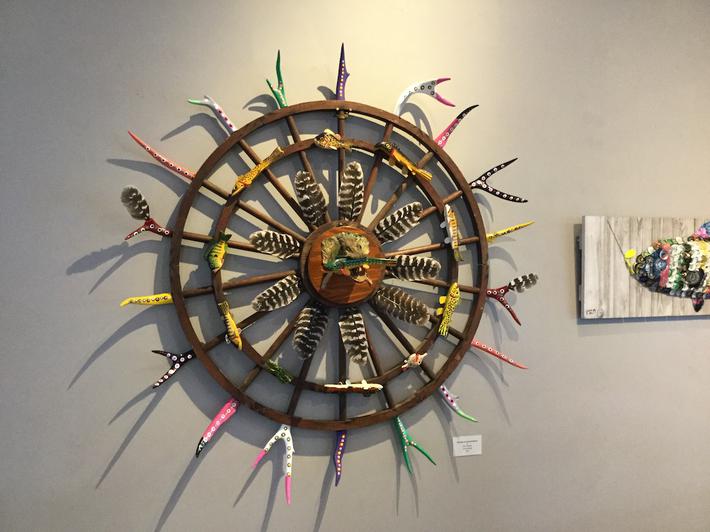 Arts & Entertainment to Warm Your Winter
The pandemic has played havoc with all facets of life, including the arts. Whether music, lectures, visual art, dance, the...
Read More >>
Nub's Pale Ale
After a day carving up some fresh powder, it's nice to soak in some quality suds and watch the tide of humanity&nbsp...
Read More >>
↑