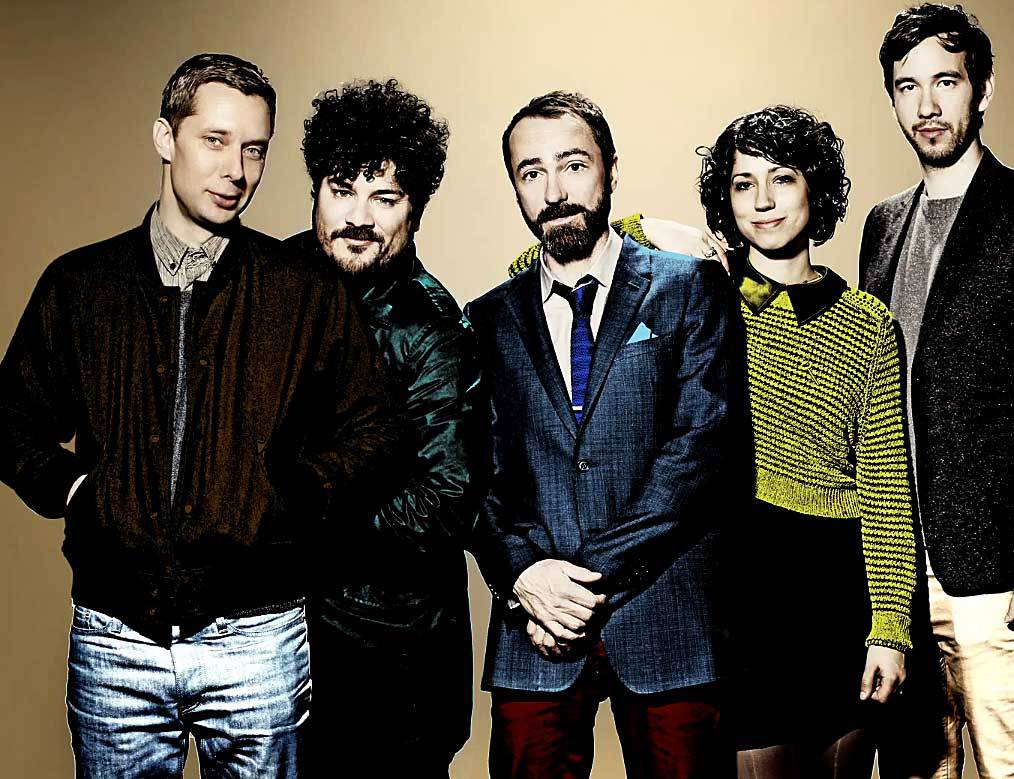 James Mercer and The Shins Return
MODERN ROCK
Quietly worming in (yes, I just said that) under the radar is The Shins' brand new album Heartworms, their first studio effort in five years and also the first produced by the band's own James Mercer since 2001's Oh, Inverted World. The album includes first singles "Dead Alive" and "Name for You" as well as additional tracks "Fantasy Island," "Rubber Ballz" and "So Now What" in an ambitious effort made more impressive by the fact that Shins' frontman Mercer has also been working on new music with his Broken Bells bandmate Danger Mouse. Let's ignore the fact that the album's title makes us think we jotted down a reminder to take the dog to the vet…
The Ann Arbor Folk Festival has announced the lineup for their 40th anniversary show, which will include the usual complement of folk, roots and country music turned up a notch. Headlining Friday night will be country singer Kacey Musgraves and indie-emo singer Jenny Lewis; Saturday night's headliners will be singer Margo Price and actor-turned-country singer Kiefer Sutherland. Also appearing at this year's fest at A2's Hill Auditorium will be Zach Heckendorf, Nahko and Medicine for the People, Over the Rhine, We Banjo 3 and the Corn Potato String Band; the whole thing happens January 27 and 28, with more information available at Theark.org.
Following in the audio footsteps of Peabo Bryson and Celine Dion are two singers new to the Beauty and the Beast film's theme song – John Legend and Ariana Grande, who will team up to cover the track for the upcoming live action remake of the movie. The original film won an Oscar, a Grammy and a Golden Globe, so time will tell if the new version will do the same; the movie arrives in theaters March 17, with the single arriving to radio and streaming outlets a couple of weeks earlier.
Detroit city officials have named a street in honor of iconic Motown musician Stevie Wonder just a mile from Motown's original headquarters and a couple of blocks from Wonder's first Detroit home. Located at the corner of Milwaukee and Woodward Avenues, Stevie Wonder Avenue was unveiled at a special event featuring a crowd of several hundred people, Detroit Mayor Mike Duggan and Wonder himself, who declared his affection for the Motor City and broke out in a spontaneous a cappella version of "You Are the Sunshine of My Life."
MODERN ROCK LINK OF THE WEEK:
Ed Sheeran is finally back from his year-long hiatus and has jumped right back into the music scene with a pair of brand new singles, "Shape of You" and "Castle on the Hill," both on Atlantic Records. You can snag both at most digital outlets and streaming sites. Learn what else Sheeran's been working on, including his upcoming new album, at his official site, Edsheeran.com.

THE BUZZ:
Van Andel Arena in Grand Rapids will welcome the Total Package Tour on May 13, an '80s extravaganza that will feature live sets from Paula Abdul, New Kids on the Block and Boyz II Men.
The Total Package will appear in Detroit, too, but you'll have to wait until June 29, when Paula and the boys will be appearing in full force with all their '80s hits at the Palace of Auburn Hills.
Electronica music guru-ess and Grammy-nominated composer Suzanne Ciani is set to perform at MOCAD (The Museum of Contemporary Art Detroit) on Thursday, April 13, complete with her Buchla synthesizer and a long list of complex compositions.
Founding member of Nickel Creek, Decemberists tourmate and multi-instrumentalist Sara Watkins will be in concert Saturday, January 21, at Bell's Eccentric Cafe and Pub in Kalamazoo.
The 18th Annual Jammie Awards are heading back to The Intersection in Grand Rapids on February 10, when regional performers from The Go Rounds and Heaters to The Mainstays and Red Tail Ring will gather to honor their peers… and that's the buzz for this week's Modern Rock.
Comments, questions, rants, raves or suggestions on this column? Send 'em to Kristi at modernrocker@gmail.com.
Trending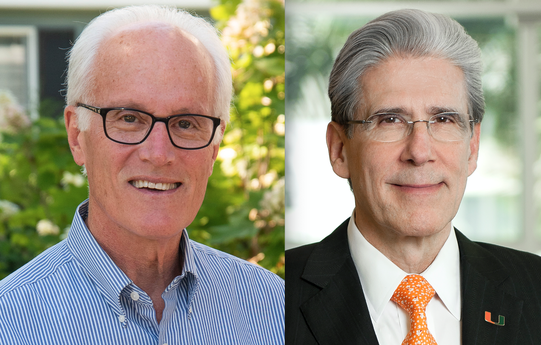 Listen In: Two Global Health Experts — one in TC — to Talk Pandemic
This week, the Traverse City International Affairs Forum at Northwestern Michigan College opens its 27th season ...
Read More >>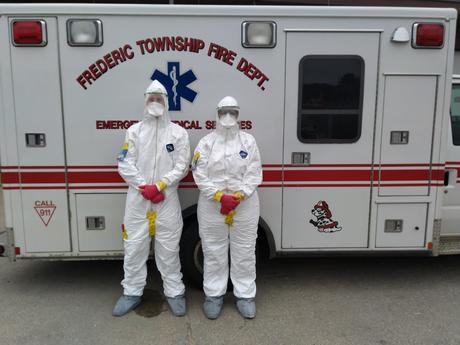 What First Robotics Teams Did on Their Summer Break
When the coronavirus pandemic first hit, masks, face shields, and other personal protection equipment, aka PPE, were hard ...
Read More >>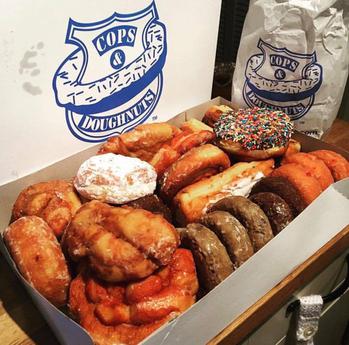 Gaylord's Cops & Doughnuts
There's a cop shop in Gaylord where the phrase "D.W.I." has nothing to do with adult beverages or erratic driv...
Read More >>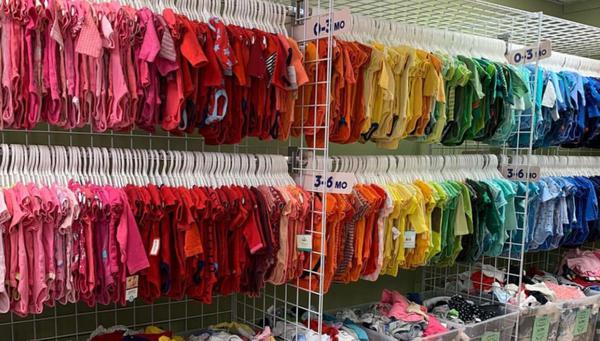 Resale is the New Black
It's a common tradition at this time of year: parents flocking to clothing stores in the last weeks of summer to get...
Read More >>
↑