Madonna does 'Carpool Karaoke' with Corden
Modern Rock
Don't mess with Detroiters, even when they're no longer living in the Motor City. Madonna was the latest guest on James Corden's uber-popular "Carpool Karaoke" segment (on CBS' "The Late Late Show"), and not only did she and Corden bust out several great singalongs, but Maddie also threw out several high kicks right in the front seat of the SUV, trashed Corden's choice of clothing, dished about dating Michael Jackson, vogued to her own hit single "Vogue," and demanded that Corden be her, well, let's just say slave.
He's been on several major tours, has a Grammy win and six full-length albums — a pretty good set of accomplishments for 20 years in music, and Armin van Buuren is going to be celebrating all of it with anniversary tour dates and a special "The Best of Armin Only" show. For starters, the Armin Only Embrace world tour will hit California for a pair of dates Feb. 3-4 before van Buuren heads overseas for additional shows in Germany, Russia, Indonesia and Singapore (more U.S. dates are expected to be added.) The Dutch DJ will then return to his homeland on May 13 for that best-of career retrospective performance at the Amsterdam ArenA, which will be his first solo show there. Tickets for all of the above are on sale now at insomniac.com/arminonly.
Irish DJ Annie Mac will mark her first performance of 2017 (as well as her first in over half a year) at this spring's Lost and Found Festival on the sunny island of Malta. Lost and Found will also include performances from Jamie Jones, Armand van Heldon, Giggs, Seth Troxler and Solardo, and is set for April 13-16. Tickets for the four-day event are available now at lostandfoundfestival.com and would make a great spring break trip, especially if you add in tickets to some of the boat parties and castle raves that can be purchased separately.
Vintage Motown singer Aretha Franklin is set to be honored at a special event at New York City's Carnegie Hall; Franklin, who has influenced everyone from Jennifer Hudson and Mariah Carey to Beyonce and Alicia Keys, will be feted for her contributions to music. Tickets for the show start at $48 and go up to $10,000 for special VIP packages (100 percent of net proceeds are going to music education organizations), and the show itself will feature performances from Rhiannon Giddens, Kenny Loggins, Living Colour, Sarah Dash, Heart's Ann Wilson and The Frames' Glen Hansard, among others. The event will take place on March 6.

MODERN ROCK LINK OF THE WEEK
The Flaming Lips are returning with a brand-new album, "Oczy Mlody," which will hit outlets on Jan. 13, and you'll also be able to catch them live in Michigan in March. The avant-garde band will be in concert at the Royal Oak Music Theatre on March 14, with tickets for that show on sale now; check out The Flaming Lips' official website, flaminglips.com, to get the rest of their tour dates and catch up with the band.
MichiBUZZ
Another of Motown's own, Stevie Wonder, teamed up with pop singer Ariana Grande for the soundtrack single "Faith" from the new animated feature "Sing," in theaters now. … Post-hardcore band At the Drive-In is playing just a few selected dates this spring, and one of them has been just announced for Detroit's Fillmore, where the band will be performing live on March 27. … Mariah Carey and Lionel Richie, two of the most successful solo artists of all time, are uniting for a joint 35-date tour this year that will include a stop at Detroit's Palace of Auburn Hills on April 11. … Head to Van Andel Arena on Jan. 8 for the 2016 Winter Jam, a full night's worth of inspirational rock, pop and folk from Tenth Avenue North, Andy Mineo, Britt Nicole, Thousand Foot Krutch and Colton Dixon. … The Magic Bag in Ferndale will be the spot to hit if you dig the blues, which will be happening in full force during the Anti-Freeze Blues Festival on Jan. 7 with performances from Lurrie Bell, Thornetta Davis, Joe Louis Walker and Johnny Rhoades.
ROCK TRIP
It's not quite "Top Gear," but the North American International Auto Show in Detroit (Jan. 8-22) is the premier destination in the Midwest for gearheads — and this year, for fans of legendary '60s music too. After you've checked out all the cars, stick around for the show's Studio 25 after-party with a performance from The Beach Boys. Tickets are $150 per person including gourmet food and the concert, but what better way to see the band that sang about the "Little Deuce Coupe"?
Comments, questions, rants, raves, suggestions on this column? Send 'em to Kristi at modernrocker@gmail.com.
Trending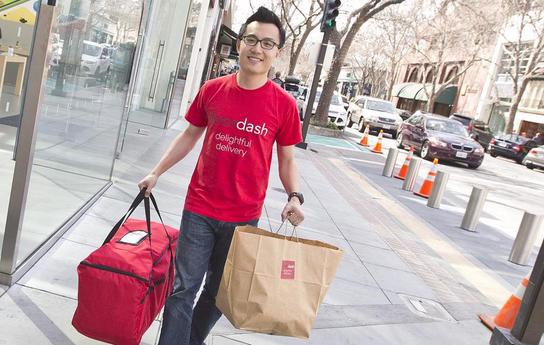 Could Delivery Save NoMi Eateries?
What was once the exclusive province of pizza and sandwich joints has become a means for some restaurants to thrive. But e...
Read More >>
What You Are Voting For?
After voting straight Republican for 36 years, from 1971 through 2007, I have been an Independent since 2008, studying and...
Read More >>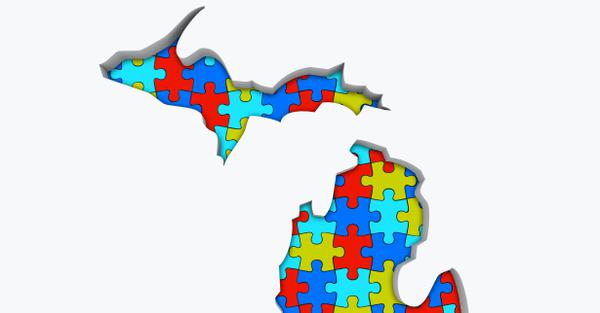 The Democracy Lottery
Mary Burget, a retired Northwest Michigan College math instructor, thought her math skills might be useful in redrawing Mi...
Read More >>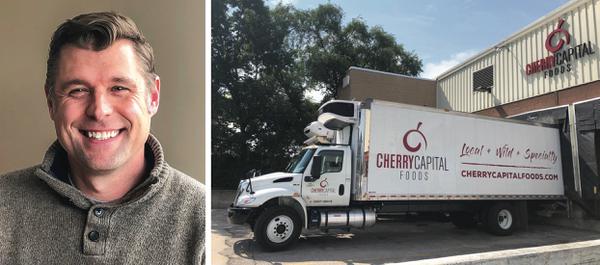 Forged In Fire
As the new managing director for Traverse City's Tamarack Holdings, Michael Lahti is helping to lead a company that ...
Read More >>
↑