New Music Gets Political
Modern Rock
Only a couple of weeks in to the new presidency, a long list of protest albums, singles and performances have begun surfacing, among them Our First 100 Days, a 100-song compilation releasing one song a day to benefit organizations from the People's Climate Movement to Cosecha, an immigration support charity. Our First 100 Days so far includes tracks from lo-fi indie rockers Mountain Goats, Toro Y Moi, Jens Lekman, Will Oldham, Twin Peaks and more. Also out now is the new album Battle Hymns, an inauguration day release that includes tracks from Sleater-Kinney, Stephen Malkmus, Built to Spill's Doug Martsch and a new supergroup from R.E.M.'s Peter Buck and The Minus 5's Scott McCaughey called Filthy Friends; proceeds will benefit the ACLU and additional charities.
Detroit punk legend Iggy Pop has teamed up with musician/producer Dangermouse to craft the title song to the new Matthew McConaughey film Gold, a story about a prospector desperate to find gold in Indonesia. The Pop/Dangermouse track builds slowly with a dark country-western feel made even more foreboding by Pop's vocal delivery, which skews just this side of creepy. The soundtrack title song is out now, as is the film, which arrived in theaters Jan. 27.
Fellow Detroiter Jack White is set to celebrate a new venture for his Third Man Records outfit, specifically the brand new vinyl pressing plant he's opening in the Motor City this month. Third Man Pressing will be located in the city's Cass Corridor neighborhood and will utilize an environmentally friendly closed-loop chilled water system to press 5,000 records per hour. The opening day celebration for the new plant will include live performances, exclusive merchandise for sale and the launch of limited edition vinyl releases from The White Stripes, Destroy All Monsters, Xanadu and The Johnson Family Singers.

The People's Choice Awards recently named its 2017 winners, creating a flashback of sorts to the mid-90s as Justin Timberlake and Britney Spears won the top music awards, Spears for Favorite Female Artist, Favorite Pop Artist, Favorite Social Media Celebrity and Favorite Comedic Collaboration. Timberlake was named Favorite Male Artist while his track "Can't Stop the Feeling" won Favorite Song. Other musical winners at this year's People's Choice included G-Eazy, Rihanna, Blake Shelton and Niall Horan as Favorite Breakout Artist.
MODERN ROCK LINK OF THE WEEK:
Sing along now: "Wayne's world! Wayne's world!" That's right – the 1992 Saturday Night Live spinoff movie Wayne's World starring Mike Myers and Dana Carvey is returning to select movie theaters Feb. 7–8 for 25th anniversary screenings that will include a pre-recorded post-film roundtable discussion with cast members and director Penelope Spheeris. Aurora, Illinois, the location for the fictional show, is also hosting an anniversary celebration with a lookalike contest, movie screening and air-guitar competition. Get all the details at the movie's official website, Waynesworld25.com.
THE BUZZ:
West Michigan band The Turnips has a revamped lineup and brand new album called StopWatchTimeDrop that shows off the bandmates' best skills at mixing together soul, Midwestern blues, and a little funk.
California DJ Kill the Noise, aka producer Jake Stanczak, cranked up the EDM at The Intersection in Grand Rapids last week with assistance from NickyBoom and Ray Volpe.
Speaking of The Intersection, the downtown GR venue has hit the top 25 in ticket sales for small club venues worldwide on a list composed by concert experts Pollstar.
'90s alternative rock outfit Third Eye Blind is kicking off its Summer Gods Tour June 9 and will perform at 7pm; tickets are on sale now for that show.
Midnight Pilot of Holland, Mich., is finding some success in Nashville, where the band has just released a new EP called Hold On and is plotting tour dates for 2017, including a return to Michigan for some shows…and that's the buzz for this week's Modern Rock.
Comments, questions, rants, raves, suggestions on this column? Send 'em to Kristi at Modernrocker@gmail.com.
Trending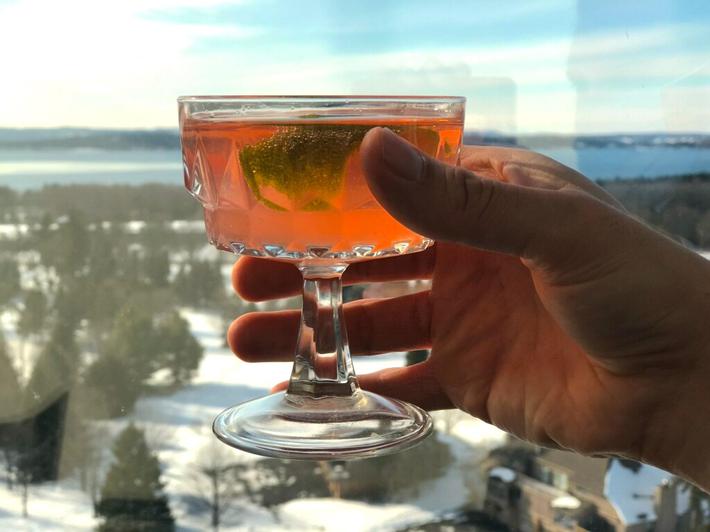 Tiny Pink Bubbles
Hey, ladies, do we have the pink drink for you: Aerie's Tiny Pink Bubbles. With a taste and body as delicious as its...
Read More >>
The Power of Our Example
Every new president faces a daunting array of problems, but 2021 will go down in the history books: Our country is under s...
Read More >>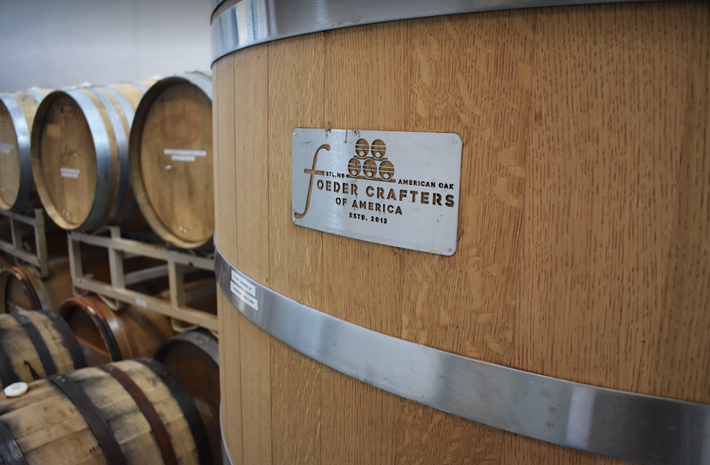 Getting Wild with the Foeder
Drinkers with a discerning eye may have noticed a couple interesting-looking wooden containers in the back of Traverse Cit...
Read More >>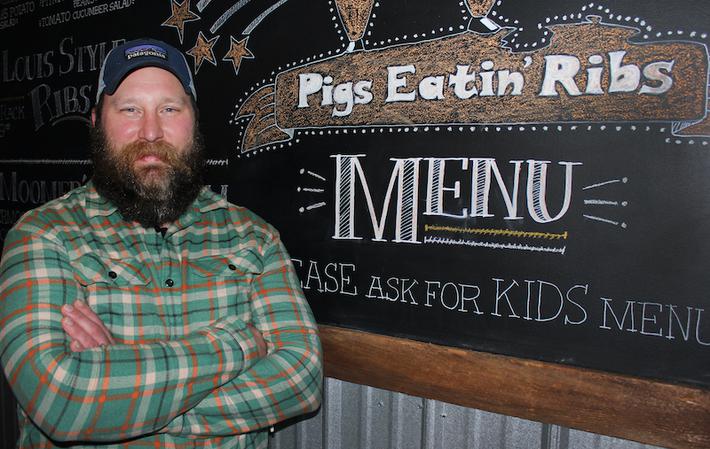 Charlevoix's Pigs Eatin' Ribs
By 2008, Charlevoix Chef Adam Kline had seen and tasted enough. The Northern Michigan food scene had stagnated, he said, i...
Read More >>
↑