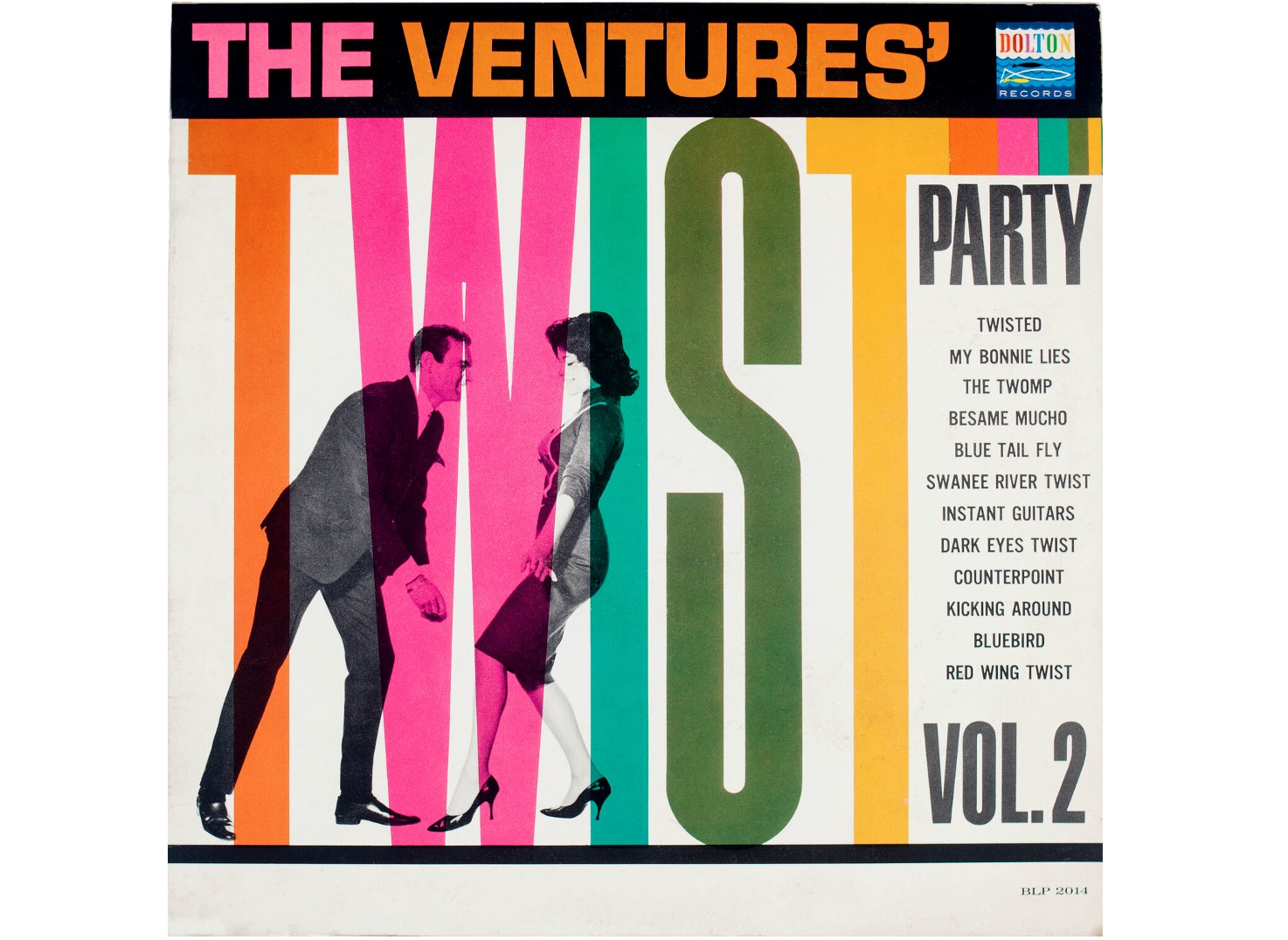 One For The "Record" Books
Designed for Dancing explores the era of mid-century vinyl and how it shaped American culture
Let's dance.
That's the invitation that authors Janet Borgerson and Jonathan Schroeder are extending to readers with their new book, titled Designed for Dancing: How Midcentury Records Taught America to Dance and out this month on MIT Press.
Designed for Dancing is the second installment in a planned trilogy of books that uses vinyl record covers as a framework to tell illustrated, anthropological stories about the United States in the mid-1900s. The first, Designed for Hi-Fi Living: The Vinyl LP in Midcentury America came out in 2017 and had its release party at Traverse City's Brilliant Books.
Michigan Roots
Borgerson and Schroeder grew up in Flint, but their respective families spent summers on Duck Lake and ventured into Traverse City often for day trips or shopping outings.
When in town, the pair say they visit TC record stores, like the long-shuttered Full Moon Records, once a fixture of downtown, or RPM Records, housed inside the bright orange building on Hannah Avenue.
These days, Borgerson and Schroeder are entrenched in the academic world. She's in the midst of a fellowship at DePaul University's Institute for Business and Professional Ethics; he's a communications professor and researcher at Rochester Institute of Technology.
In spite of those busy jobs, the two have continued working together on the Designed for… series.
Album Covers as Story Tellers
When it was published, Designed for Hi-Fi Living was an expansive look at how day-to-day American life was encapsulated in the record album covers that were being made in the wake of World War II. Rather than focusing on the iconic album covers of the rock 'n' roll era – from acts like Elvis, The Beatles and The Rolling Stones – the book instead explored the covers of mostly forgotten compilation albums or promotional records.
For instance, it wasn't uncommon at the time for airlines or travel companies to sponsor vinyl albums themed around destinations like Hawaii, spurring Americans to travel the world. Designed for Hi-Fi Living explored the American story by looking at those types of forgotten covers. Speaking to Northern Express about the book in 2018, Schroeder called the it "the story of post-war America told through record album covers."
Designed for Dancing goes farther down the rabbit hole of mid-century record album covers, focusing specifically on records themed around different types of dances. From the waltz to the hula to the tango to the twist, the covers chart dance records released in the 1950s and '60s, examining them "as expressions of midcentury culture, identity, fantasy and desire."
"We decided we wanted to do a pretty comprehensive book on social dancing," Schroeder said. "And we ended up, I think, with 28 chapters. We go from waltz to Watusi to the twist. We bring it up to the '60s, with what we call a soul and rock 'n' roll dancing. And then we stop right before disco, which we think is a whole other story."
Schroeder says that the underlying theme is about how records and dancing tell the story of American identity.
"How did people bring their ancestral dances to the U.S., like polka? Why did Americans learn to Latin dance?" he said. "What's the difference between a mambo and a merengue? We set out to find (the answers) and to talk about the dances, always through the lens of the record covers."
In many ways, the book captures how America – and American music and dance in particular – were truly the products of a "melting pot" mentality. Borgerson and Schroeder devote an entire chapter in Designed for Dancing to folk dances, spotlighting records themed around folk dances from Italy, Lebanon, Greece, parts of Africa and the Caribbean, and even Native American tribes.
Not only do those records tell stories about the different cultural threads that weave the American tapestry, but Borgerson also notes how they reflect the country's ongoing reckoning with race and cultural appropriation.
"We found that a lot of these dance records we had ended up purchasing over the years, maybe they were exoticized or they were racialized," Borgerson said. "So, we've written a lot on race and gender in record covers from this era."
Putting It All Together
With both books, Borgerson and Schroeder focused on visual content with full-page, full-color, high-quality reproductions of the album covers they were discussing.
In some cases, that task proved to be easier said than done. While Borgerson says there are a few albums from recognizable artists in Designed for Dancing – The Supremes, James Brown, Martha and the Vandellas – the majority of the records featured in the book are obscurities that have been out of print for decades.
The good news for the pair was that their record collection – which includes more than 5,000 pieces of vinyl – already had a fair share of dance-themed records. Many of those records made it to the final manuscript.
In some cases, though, the condition of the record sleeves wasn't up to snuff, so using auction websites, they tracked down more pristine copies of the records they wanted to include in the book.
There was also a fair share of research involved. In addition to analyzing the visual elements of each cover, Borgerson and Schroeder wanted to tell the stories of the "photographers, scenographers and illustrators" who had been instrumental to the creation of each cover. That research took them to the Jerome Robbins Dance Division of the New York Public Library – a section, named for the famed choreographer behind "West Side Story" that is known for being the world's largest dance archive and library.
The resulting book explores the many functions that dance records served in the post-war era. Some were aspirational, allowing American consumers to try on the lifestyle of, say, dancing "in a smoky Parisian café."
Others were expressions of cultural identity, like the records that documented folk dances from around the world. Some were even educational – instructional records that actually taught listeners how to do certain dances. By looking at these and other ideas, Borgerson and Schroeder uncover eye-opening facets of mid-twentieth-century life, and of dance as everything from a form of entertainment to a tool for social success.
For Borgerson, a huge appeal of vinyl and its big, bold album covers is in their ability to tell these types of stories – and the fact that, outside of the canon of "greatest of all time" albums and their covers, those stories remain largely untold.
"What we want to keep doing is trying to help people understand that record album covers … they weren't nothing," Borgerson said of her work with Schroeder. "They were communicating something. And they were trying to communicate to a large group of people, just like podcasts are today."
Trending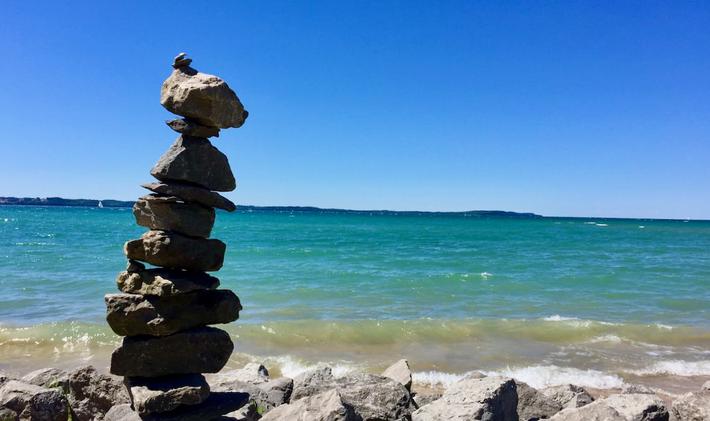 How Healthy Are Our Waters? Experts Weigh in on the Well-being of NoMi Waterways
We're all about to be waist deep in the busy summer season, and for many of us, it's also time to get waist de...
Read More >>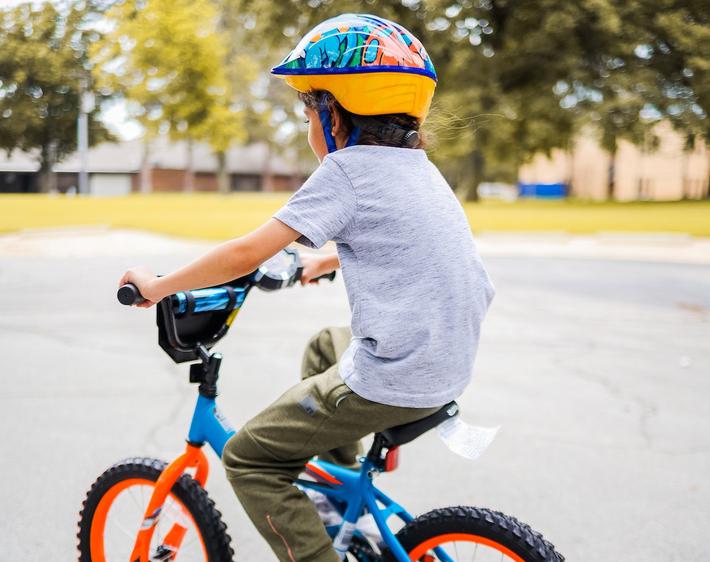 A Bike Extravaganza for the Kiddos
This event is brand new to northern Michigan: The Lynn Duse Memorial Kids' Bike Fest. Duse, the longtime Petoskey bu...
Read More >>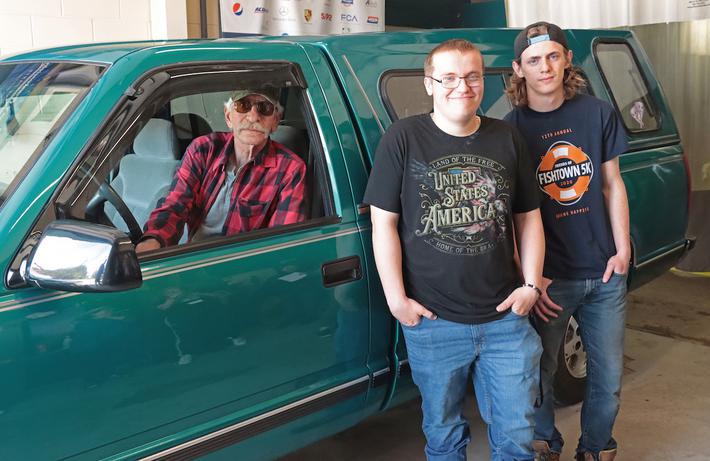 A Year-Long Restoration Complete
When a deadly tornado hit Gaylord last May, it left a trail of destruction to people's homes, businesses, and proper...
Read More >>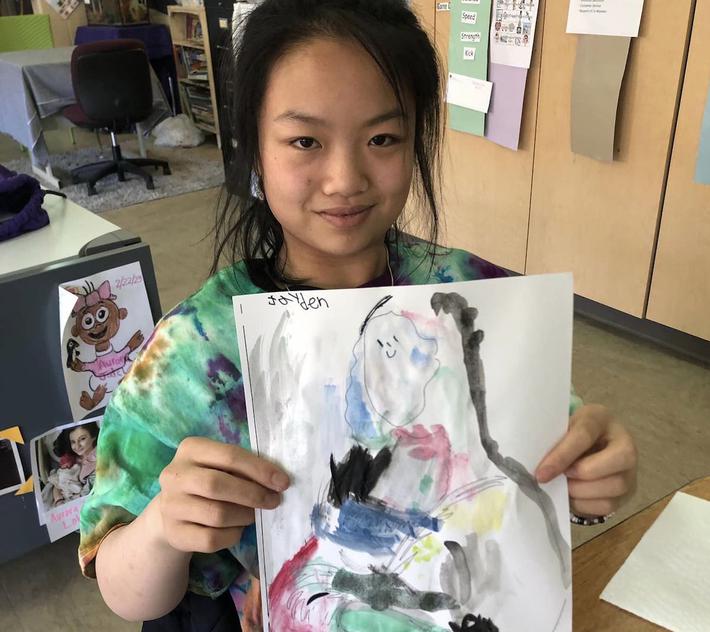 Investing in Local DEI Efforts
The Grand Traverse Regional Community Foundation announced it has awarded $11,000 from its Diversity Equity Inclusion (DEI...
Read More >>