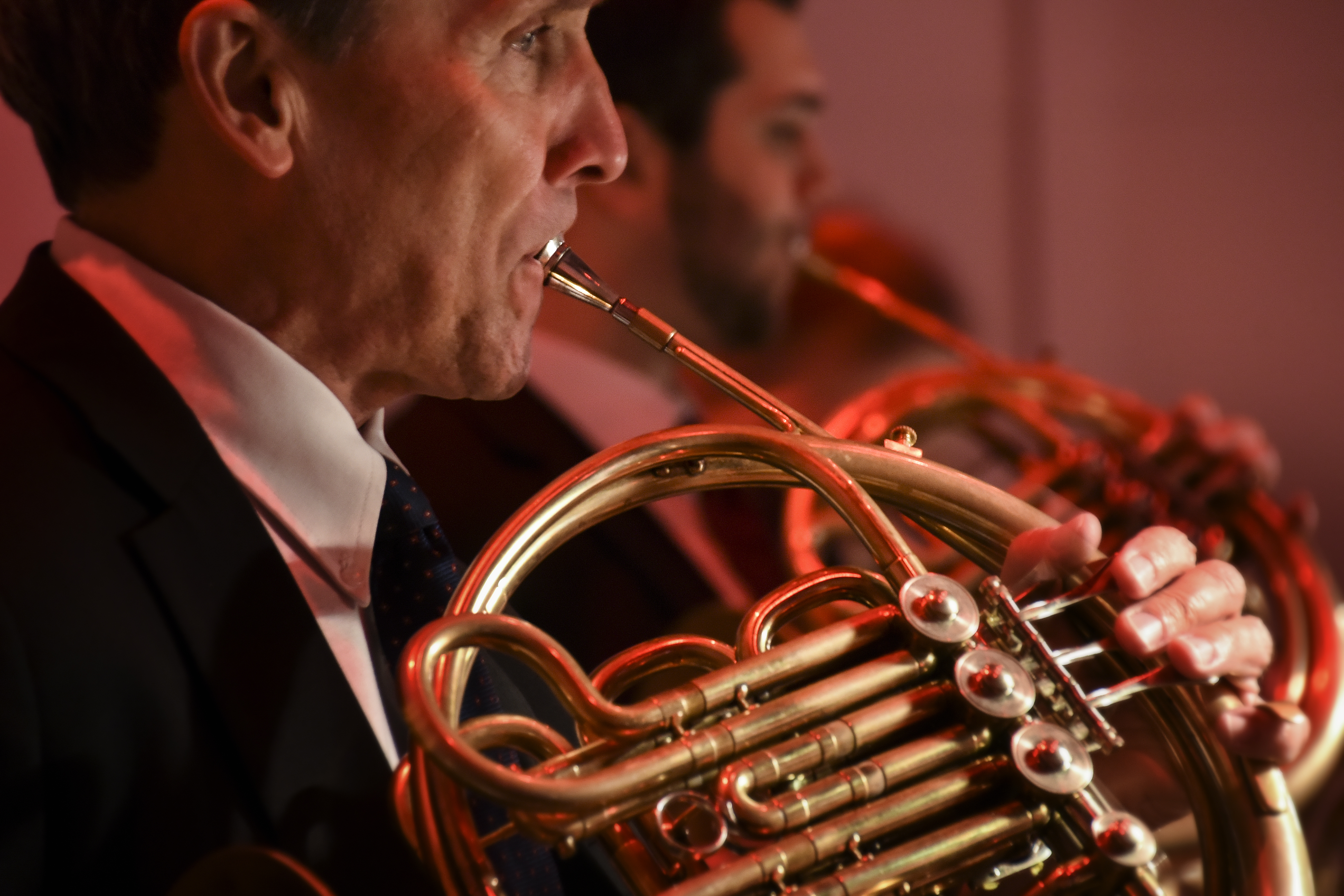 Orchestras prepare sounds of winter
The Great Lakes Chamber Orchestra
Winter is a busy season for the Great Lakes Chamber Orchestra. From its headquarters on Lake Street in Petoskey, the orchestra is kicking off the holiday season with its "Messiah Plus One" program on Dec. 15 and 16 at the St. Francis Xavier Church in Petoskey.
"Messiah Plus One" will of course feature Handel's "Messiah" with chorus, with the "plus one" portion being the "Oratorio de Noel" by Saint-Saens (also known as the "Christmas Oratorio"); soloists at this concert will be Risa Renae Harman (soprano), Martha Hart (alto), Tom Cilluffo (tenor), and Jason Coffey (bass.)
"There will also be the traditional reception afterward, where people can meet the musicians and the chorus," confirmed Anne McDevitt, GLCO's executive director.
But that's only the beginning of what GLCO's schedule over the colder months will offer classical music fans.
"Our Sunday series is once a month, basically whenever we don't have a big concert," explained McDevitt. "The Sunday shows are really popular, and sometimes are even standing room only."
The 2017 Sunday series will include a performance by GLCO's woodwinds and brass ensemble on Jan. 29, performing music from Gustav Holst (Suite No. 2) and Victor Ewald (Quintet No. 3).
The May performance has yet to be announced, but the February show will feature "The Three Sopranos": Amy Joy Cross, Doretta Furstenberg and Jamie Platte.
"The 'Three Sopranos' show is special because these are women that the community knows well and have heard sing often," McDevitt said. "They're wonderful, and they have a following of their own."
In addition to the concert events, GLCO is also continuing its Day for Music program, which enables students of any age to work with GLCO musicians for one day, acquiring a piece of music score ahead of time, rehearsing all day, and then performing in concert at the end of the event.
"Day for Music will be conducted by our conductor and music director, Dr. Libor Ondras," McDevitt said. "The students will be sitting side by side with professional musicians. It's quite the experience for them."
Day for Music will be broken into three different levels based on musical experience; level 1 will perform the whimsical piece "Fable" by Larry Clark; level 2 will perform "Voluntary and March" by Henry Purcell; and level 3, the most advanced level, will perform Handel's "Water Music."
"The cost is $12 per person and $10 for additional musicians attending from the same family," McDevitt said. "We also have a limited number of scholarships available for this program."
For more information and to purchase tickets to all of GLCO's concerts and winter events, visit glcorchestra.org or call 231-487-0010.
The Traverse Symphony Orchestra
The Traverse Symphony Orchestra has been around for 64 years, a fact not lost on Executive Director Krista Cooper, who chuckled when asked about what's new for the orchestra this winter.
"That can be difficult to answer, because for us, it's more about what's going strong," she said. "The fact that we're still here at 64 years old is so great. We're successful and financially secure because we thankfully live in a community that's very supportive of the arts and has kept us going and allowed for our artistic growth."
As the TSO's musicians have grown in skill level over the years, their membership has expanded and improved, a fact that Cooper said is a big part of that success.
"We're attracting a higher and higher level of musicians to Traverse City, and we're also attracting guest artists of a higher calibre," she said.
The TSO is also enhancing its education programs to reach a wider range of youth, bringing TSO musicians into the public school systems (TCAPS and Mancelona) to coach performing middle school and high school musicians.
And speaking of performances, the TSO has a great winter series of its own lined up from January to April.
"We are part of a consortium of orchestras across the country who commissioned a piece by Peter Schickele, whose alter-ego is P.D.Q. Bach," Cooper said. "The piece is called 'The Concerto for Simply Grand Piano and Orchestra,' and will be performed at Corson Auditorium at Interlochen on Jan. 29, with Jeffrey Biegel as the piano soloist."
February's concert will be "Schubert in the Round," the music of Franz Schubert performed at Traverse City's City Opera House in a unique configuration with musicians on the floor and some of the audience on the stage for a genuine in-the-round sound experience. March's show will be back at Corson Auditorium and will feature pianist Spencer Myer performing Rachmaninoff's Piano Concerto No. 2.
"That's probably one of the most popular piano concertos," Cooper commented. The TSO will also perform Anton Bruckner's Symphony No. 6 at the March show.
"And in April, we'll have our biggest concert of the year – Beethoven's 9th symphony at Corson, in collaboration with the NMC Grand Traverse Choral and the Interlochen Arts Academy Chorus," Cooper said. "There will be well over 200 musicians on stage, and a quartet of world-class vocal soloists. I'm most looking forward to this one – it's such a joyful work, and the power that emanates from the stage will be just immense."
For more information, and to purchase tickets to all of the TSO's concerts and winter events, visit traversesymphony.org or call 231-947-7120.
Kristi Kates is a contributing editor and freelance writer.
Trending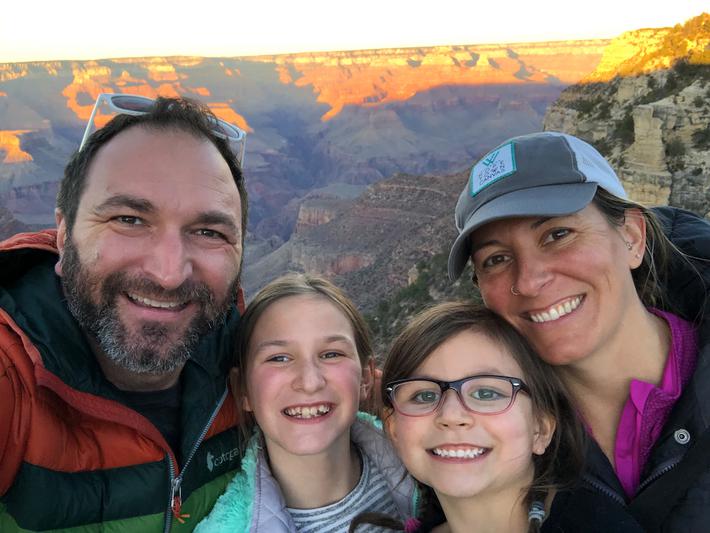 A Nine-month Family Vacation
Long before the pandemic, Joe and Christina Sanok had a plan. A dream, really: They wanted to take off with their kids and...
Read More >>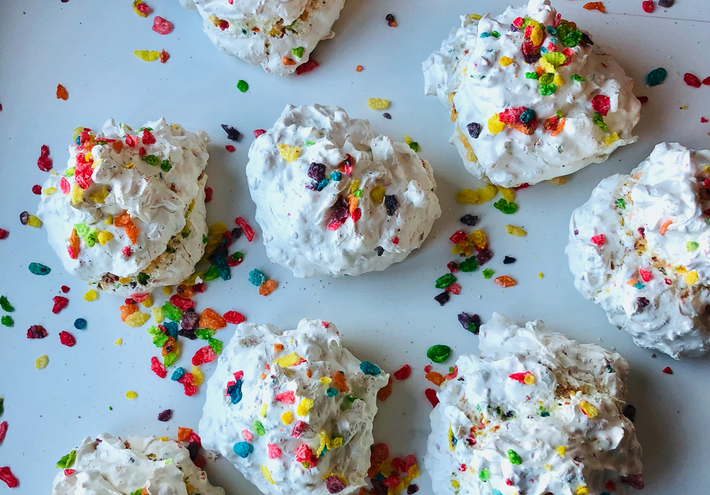 7 Batches Made in Heaven
Let's be honest: Picking the best cookies in northern Michigan is an impossible task. There are so many "right...
Read More >>
Respecting the River
Forever, the Grand Traverse Band of Ottawa and Chippewa Indians (GTB) has regarded the water — and the Boardman/Otta...
Read More >>
Not a Clue
Surely politicians wouldn't be so clueless that they'd lie about COVID-19 deaths or take a vacation during a statewide eme...
Read More >>
↑