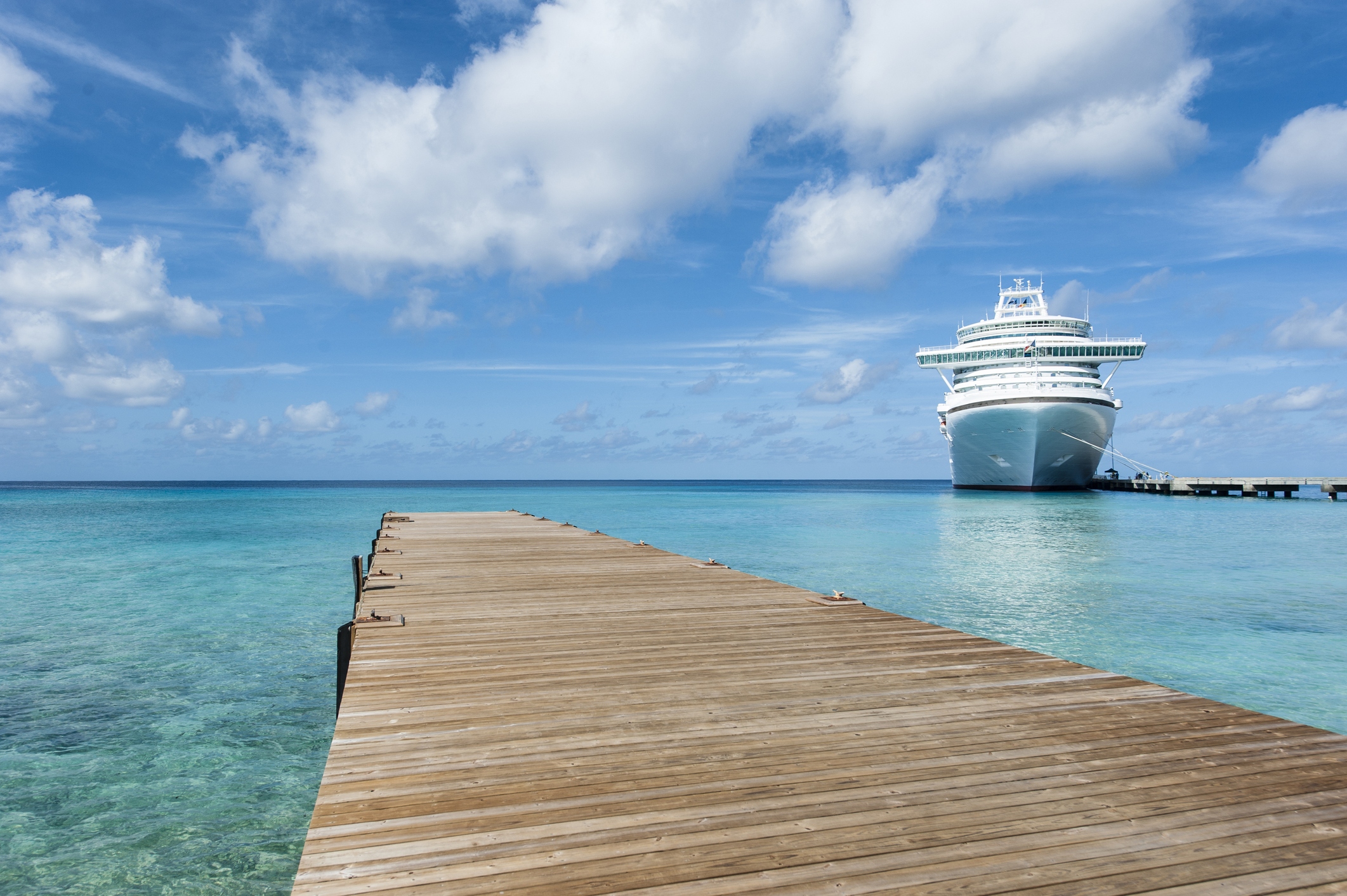 Rock the high seas on a winter music cruise
While some dream of a white Christmas (and we've got plenty of that already), others are dreaming of tropical temperatures, warm oceans and late-night dance extravaganzas. If your holiday wish is the latter, start packing now for these 2017 winter cruises, which are an easy add-on to your next Florida vacation.
You probably already know the drill as far as the sun, fun, endless buffets and shipboard activities — but these are the only cruises on which the passengers, crew and entertainment all truly rock.
HOLY SHIP!: Jan. 6-10 and Jan. 10-14
EDM is hot, so two Holy Ship! cruises were put into the schedule this year to make sure there'll be enough dance floor to go around. The first sailing on Jan. 6 will include sets from DJ Snake, Tchami, A-Trak and Big Gigantic, while the Jan. 10 departure will leave with Fatboy Slim, Gorgon City and Felix Da Housecat on board. Both cruises start at Port Canaveral, Fla., on the Norwegian Epic and will sail to Nassau, Bahamas. holyship.com
MONSTERS OF ROCK CRUISE: Feb. 2-7
That life jacket will serve you well both for any potential ship emergencies as well as for the mosh pits that are sure to surface during this heavy rock jaunt that departs Tampa, Fla., for Cozumel, Mexico, on the Royal Caribbean line. Queue side by side at the buffet with members of Night Ranger, Stryper, Slaughter, Queensryche and Saxon, and watch out for that rascally Vince Neil, who might persuade you to get another tattoo. monstersofrockcruise.com
CRUISE TO THE EDGE: Feb. 7-11
The perfect rock cruise for the vintage prog-rock set, this journey (no, not the band) will be curated by classic legends Yes, and will include music from Mike Portnoy, Steve Hackett and Kansas. Also scheduled to be on board is artist Roger Dean, who crafted many of Yes' iconic, trippy album covers and can tell you the stories behind them. Cruise to the Edge departs from Tampa on the Royal Caribbean line, heading for Cozumel. cruisetotheedge.com
THE ROCK BOAT: Feb. 10-15
Also departing from Tampa is this alterna-lite cruise that brings '90s hitmakers like Better Than Ezra and Sister Hazel together with current singer-songwriter Andy Grammer, Nashville troubadour Ben Rector, American pop-rockers Parachute and newbies Knox Hamilton, who just released its debut album. Round out your activities with a giant game of human Scrabble as the Norwegian Jade heads for Belize and Costa Maya, Mexico. therockboat.com

CAYAMO CRUISE: Feb. 19-26
Americana tunes on tropical waters? Hey, why not — this cruise is celebrating its 10th anniversary, so while it's not quite peanut butter and jelly, something about this combo is working just fine for folk music fans. Cayamo gathers up the likes of Emmylou Harris, Steve Earle, Rodney Crowell, the Wainwright Family, Brandi Carlile, Kacey Musgraves, Patty Griffin and Richard Thompson for this Tampa-Cozumel-Honduras jaunt on the Norwegian Jade. cayamo.com
SALTY DOG CRUISE: March 10-13
Hosted by L.A. Celtic punkers Flogging Molly, this cruise is all about punk and ska, departing from Miami toward Nassau to celebrate St. Patrick's Day in the tropics. Along the way, you'll get the opportunity to sing a little punk rock karaoke and then skank to tunes by The English Beat, Bouncing Souls, The Skatalites, NOFX and gypsy-punk outfit DeVotchKa on the Royal Caribbean Enchantment of the Seas. floggingmollycruise.com
Kristi Kates is a contributing editor and freelance writer.
Trending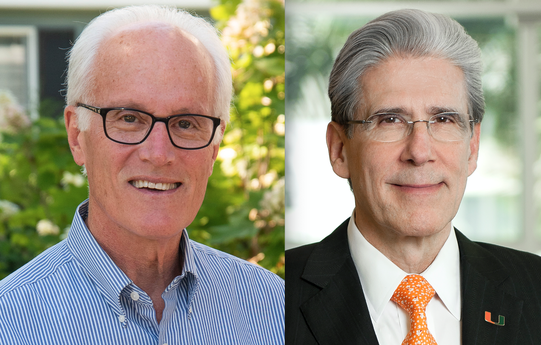 Listen In: Two Global Health Experts — one in TC — to Talk Pandemic
This week, the Traverse City International Affairs Forum at Northwestern Michigan College opens its 27th season ...
Read More >>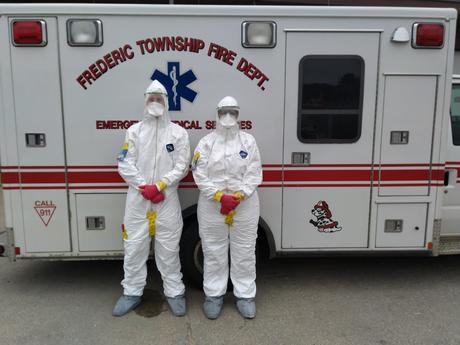 What First Robotics Teams Did on Their Summer Break
When the coronavirus pandemic first hit, masks, face shields, and other personal protection equipment, aka PPE, were hard ...
Read More >>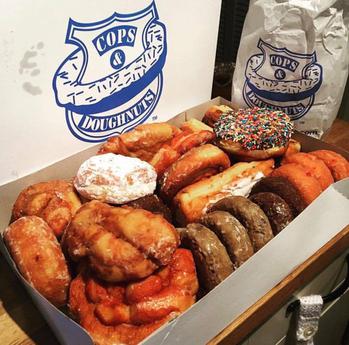 Gaylord's Cops & Doughnuts
There's a cop shop in Gaylord where the phrase "D.W.I." has nothing to do with adult beverages or erratic driv...
Read More >>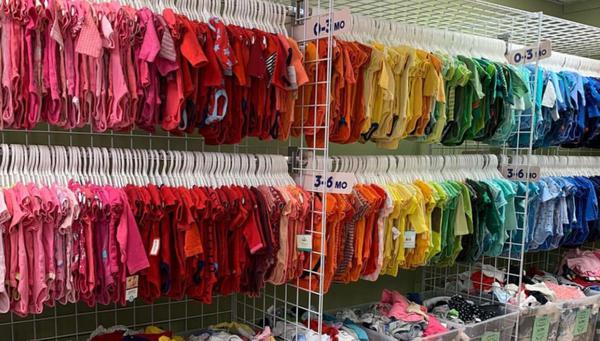 Resale is the New Black
It's a common tradition at this time of year: parents flocking to clothing stores in the last weeks of summer to get...
Read More >>
↑