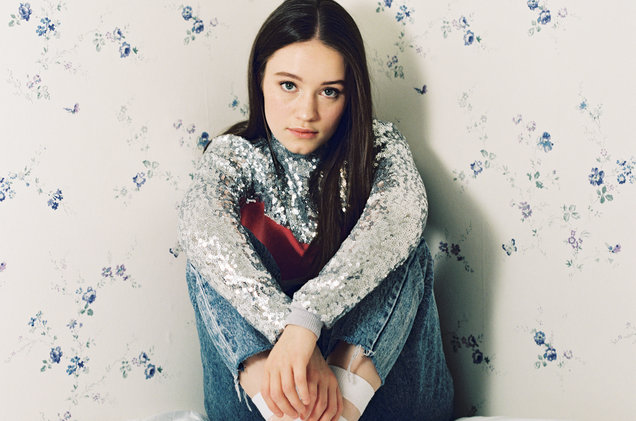 Sigrid Misses Her Own Video Shoot
Modern Rock
Musicians often know how to improvise well — and sometimes, that particular skill or ability extends even beyond the music itself. When Norwegian pop singer-songwriter Sigrid wasn't able to make it to her music video shoot with director Max Siedentopf because of delayed flights, Sigrid and Siedentopf devised a plan that made the video as watch-worthy as if Sigrid had made it to the location. The solution? Siedentopf stepped in for Sigrid, lip-syncing the words to her latest track, "Mine Right Now," and even performing her choreography, which included Siedentopf gallivanting through fields and fighting a real windstorm. That footage was alternated with FaceTime clips of Sigrid singing along on her phone, plus behind-the-scenes clips of the crew trying to keep the whole thing from falling apart …
Wilco has added even more dates to its upcoming North American fall tour. For starters, a second show is being added at NYC's Brooklyn Steel (Oct. 13). Wilco's first U.S. tour since 2017 will also include stops in Toronto (Oct. 8 at Budweiser Stage), Grand Rapids (Nov. 4 at 20 Monroe Live), Ann Arbor (Nov. 5 at Hill Auditorium), and Indianapolis (Nov. 12 at the Murat Theater). Before the band hit the road, singer Jeff Tweedy managed to release two solo albums and a memoir …
Michiganian Madonna is but one subject of Madonna's Madame X Radio, an exclusive channel on SiriusXM dedicated to the Detroit pop star. The satellite radio channel is showcasing Maddie's career from her earliest days in the Motor City, through her time in New York, and onward as she climbed to super diva status. Music from her prior albums and single releases, as well as from her current album, Madame X, will also be included, as will some behind-the-scenes chatter about Madonna's history and how Madame X was recorded …
Vintage '80s pop musician Elvis Costello and his band,The Imposters, are prepping to kick off their Just Trust North America tour this upcoming fall. The tour will kick off in Charlottesville, Virginia, and will take the recently O.B.E. (Order of the British Empire) honoree and his band through two dozen or so live show dates, including nearby stops in Ann Arbor (Nov. 20 at the Michigan Theater), Chicago (Nov. 22 at the Chicago Theater), and Minneapolis (Nov. 23 at the State Theater). The trek will run through the end of November, wrapping up in Milwaukee on Nov. 26 …

LINK OF THE WEEK
R&B singer Daniel Caesar has released a brand new album, Case Study 01, without any announcements or warning — and the second surprise of the album is that he's managed to lure R&B veteran Brandy out of her hiatus to sing with him on the duet "Love Again." Check out their complimentary vocals now at youtube.com/watch?v=nikY4hn25Yo …

THE BUZZ
Sarah McLachlan is in concert this week at Meijer Gardens, performing with an orchestra on the big stage on Aug. 8. …

Also at Meijer Gardens, tickets are on sale for the big Mandolin Orange show, coming Sept. 4 …

Albion's Swingin' at the Shell summer music series is set to welcome Trippin' Billies, a Dave Matthews Band tribute band, at the Victory Park Shell on Aug. 25 …

Grand Rapids Christian hip-hop/trap/rap artist Steven Malcolm has released his sophomore album, Second City, with its lead single, "Fuego"… and that's the buzz for this week's Modern Rock.

Comments, questions, rants, raves, suggestions on this column? Send 'em to Kristi at modernrocker@gmail.com.
Trending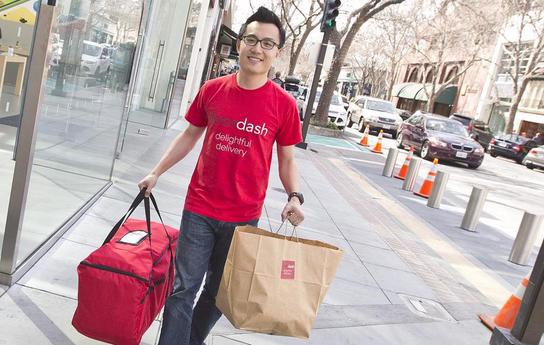 Could Delivery Save NoMi Eateries?
What was once the exclusive province of pizza and sandwich joints has become a means for some restaurants to thrive. But e...
Read More >>
What You Are Voting For?
After voting straight Republican for 36 years, from 1971 through 2007, I have been an Independent since 2008, studying and...
Read More >>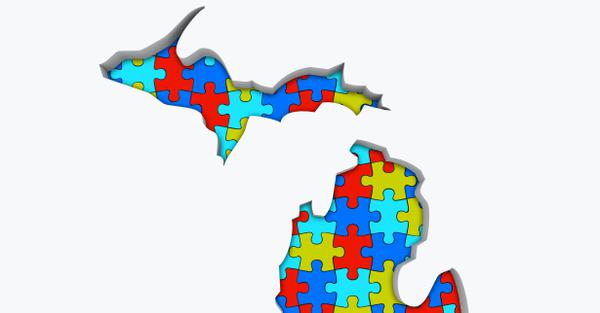 The Democracy Lottery
Mary Burget, a retired Northwest Michigan College math instructor, thought her math skills might be useful in redrawing Mi...
Read More >>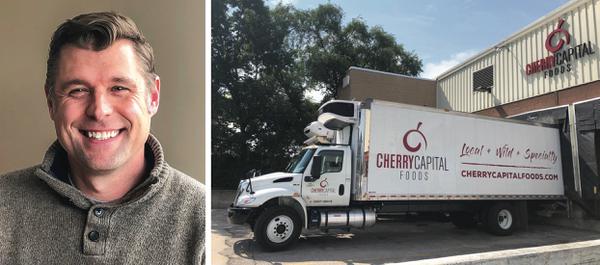 Forged In Fire
As the new managing director for Traverse City's Tamarack Holdings, Michael Lahti is helping to lead a company that ...
Read More >>
↑