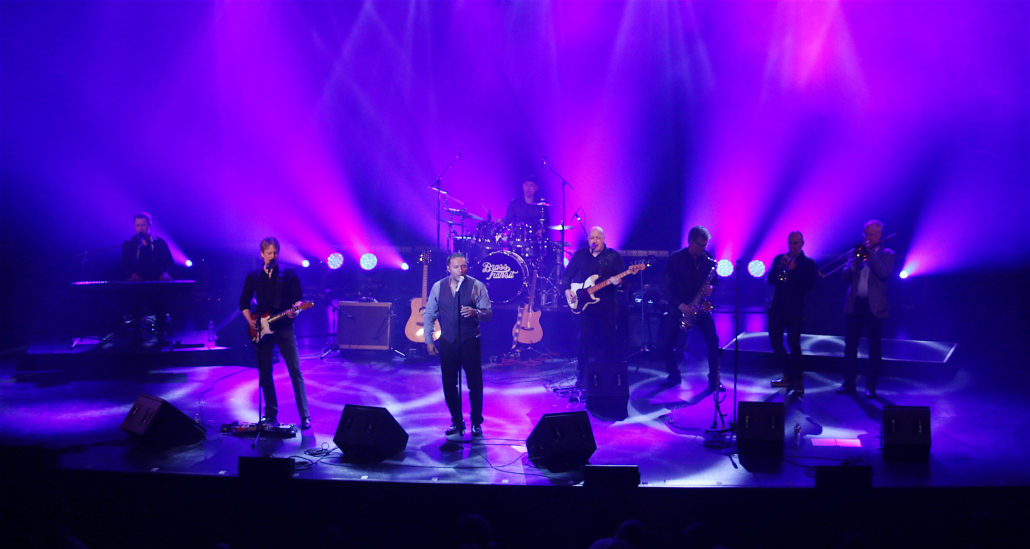 Summer Music Highlights
Broaden your musical horizons with this mix of must-see concerts
Heartfelt Country
July 17: Morgan Myles
Lavender Hills Farm
Named a 2019 "Artist to Watch" by the Nashville-based country music website The Boot, Morgan Myles was recognized even earlier by Rolling Stone, which called her one of "Ten Country Artists You Need To Know in 2016." Myles draws comparisons to everyone from Trisha Yearwood and Martina McBride to Mariah Carey and Janis Joplin for her big voice and vocal range. Originally from Williamsport, Pennsylvania, Myles moved to Nashville to study and perform and spent the next decade writing songs and chasing her dream. She's shared the stage with the likes of Reba McEntyre, Luke Bryan, and Charlie Daniels. Myles heart shows through her partnering with local women's organizations to perform for survivors of domestic violence, human trafficking, and hardships based around her single "Woman of My Word." Her debut album, Therapy, includes "I Believe," a song released on the one-year anniversary of her cousin's death from brain cancer.
Caribbean Pans
July 22: Petoskey Steel Drum Band
Grand Traverse Pavilions
What do you call a group of northern Michigan high school students who play instruments native to the Caribbean? Why, the Petoskey Steel Drum Band, of course. Formed in 1996 by Petoskey schools band director Barry Bennett, the group has expanded from the original 12 to approximately 30 students who play various pans (aka steel drums). Don't forget the Engine Room, aka the rhythm section. The band performs across the state and region, even as far away as New Orleans, during Mardi Gras, and Chicago for the Festival of Lights Parade in November. Most of the students start playing steel drums in the sixth grade; the band is comprised of students who have completed their sophomore, junior, or senior years at Petoskey High School. Its performs a blend of Caribbean and contemporary tunes, including music by Stevie Wonder, Rush, Dave Matthews, Aaron Copland, Snarky Puppy, and holiday tunes such as "Sleigh Ride," "The First Noel", "Carol of the Bells" and more.
Electric Jazz, Pop Rock & Fusion
July 28: East Bay Drive
Old Town Playhouse
This quartet of well-known area musicians — David Chown, Alex Wyant, John Paul and Rick Kiehle — had all played with one another in various configurations, including the Northwestern Michigan College jazz program, but never as a unit. Then Chown and Kiehle merged their separate businesses in a new studio where they could record audio and video and came together over their mutual love of jazzy pop rock and fusion — think Steely Dan, Fourplay, David Sanborn. They decided to create a band to back up fellow musicians, which would also allow them to explore their common affection for contemporary electric jazz, much like outfits of the '70s like Stuff and The Section. Since then, they've brought in horn players and vocalists as special guests and recorded music to share online. They are now actively writing originals and hope to record an LP or EP by year's end. This is your chance to see the magic of local maestros coming together to jam.
Rock & Horns
July 3: Brass Transit
Bay View
Their name is derived from Chicago's first album, and like that famed Chicago Transit Authority, Brass Transit consistently delivers the goods. Trumpeter Tony Carlucci formed the group to celebrate the music and arrangements of his favorite band and attracted some of Toronto's best studio musicians. Brass Transit has toured the U.S. and its native Canada, performing with symphonies and even opening for that other jazz-rock horn band, Blood, Sweat & Tears. The group recently produced its first album, in which it performed songs by other rock artists from the '70s, with horns in the style of old Chicago. Brass Transit successfully performed at Bay View several years ago. That show was outdoors, and this year, to better showcase the layers of sound, Bay View Artistic Director Dr. Chris Ludwa says the band will play in the John M. Hall Auditorium.
Blue Note Jazz
Aug. 3 & 5: Rodney Whitaker Quartet
Manistee Shoreline Showcase; Upbeat Cadillac
The world-renowned bassist and head of the jazz program at Michigan State University will bring his quartet to northern Michigan for a swing through Manistee, Cadillac and other ports of call, courtesy of Tim Scully's World Class Jazz and Blues. A member of the Jazz at Lincoln Center Orchestra, Whitaker has performed with Wynton Marsalis, Dizzy Gillespie, Diana Krall, Pat Metheny, and countless others. He has appeared on more than 100 recordings, including 11 as a leader. Whitaker grew up in Detroit and attended Wayne State University, and was mentored by Marcus Belgrave and Detroit bassists Stephen Molina (Detroit Symphony) and Ralphe Armstrong (Mahavishu Orchestra). He frequently performs in groups with other members of the MSU jazz faculty, including Diego Rivera, Xavier Davis, and Etienne Charles. His quartet includes Len'I Glenn McKinney on baritone sax and his daughters Rockelle (vocals) and Sarah (drums).
Pre-Renaissance Party
July 30–Aug. 7: Baroque On Beaver
Beaver Island
When Baroque on Beaver debuted two decades ago, it was an event by islanders for islanders. It took place in the small log chapel of the St. James Episcopal Church. Today it's become so popular that it's a challenge to find a place for visitors to stay. Performance groups range in size from trios to full orchestra, with vocalists and chorus as well. In addition to scheduled shows, pop-up concerts take place around the island. The venues are located primarily in and around the historic harbor district in the island's port town of St. James, and most are a short walk from the ferry terminal. Despite its name, the festival is not exclusively devoted to classical music, and whatever the genre, Music Director Robert Nordling is quick to point out that it's still island casual. "Brass on the Grass is outdoors by the lighthouse. You have 375 people on lawn chairs drinking wine," he said.
Trending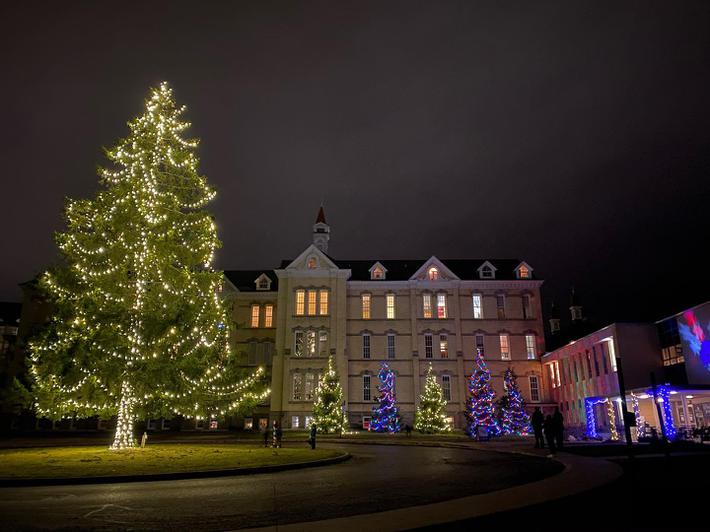 An Uncommon Celebration
The Village at Grand Traverse Commons is a shopping destination all year round, but we especially love a visit during thei...
Read More >>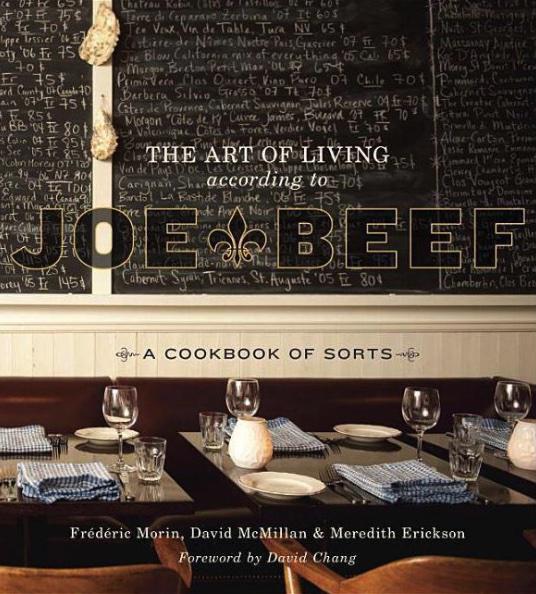 Cookbooks and Canadians
The beloved amical Cookbook Dinner Series is back, and this month the TC restaurant features The Art of Living According t...
Read More >>
Christmas on the Farm
If you'd like your ho-ho-ho to be a bit more e-i-e-i-o, then look no further. First up: Christmas with Alpacas at No...
Read More >>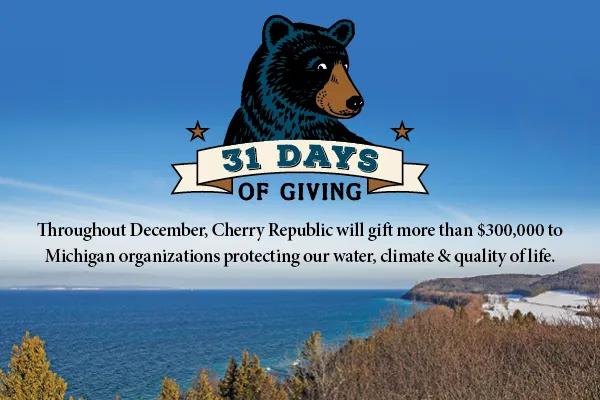 31 Days of Giving
Giving Tuesday, which falls every year on the Tuesday after Thanksgiving, is typically a busy day for northern Michigan, g...
Read More >>