Sweet Dreams And Honky Tonks Come To TC
Johnny Cash. Loretta Lynn. Hank Williams. Patsy Cline.

If you're looking at that shortlist and thinking "legends of country music," then you're on the same track as Tom Waselchuk, the writer and founder of the stage show Sweet Dreams and Honky Tonks, a heartfelt revue that pays tribute to these four classic artists in both story and song.
Breaking Barriers
It might be impossible to crown any one performer as country music's biggest star, but as Waselchuk pointed out, this foursome would be near the top of any list, since each broke barriers and influenced the future of country music and pop culture.
In the early stages of planning Sweet Dreams and Honky Tonks, Waselchuk realized he was including too many classic country stars, so he "pared the list down to these four." He explained, "By featuring so many artists, we couldn't dig deeply into the music or lives of any one of them. Now we can do quite a bit of music from each of them and tell some great stories about their lives and careers."
"I don't claim that these four are the most important to the history of American country music," Waselchuk elaborated, "but for me, the songs of Hank Williams and Patsy Cline played a big part in my own growth as a musician and performer, and their songs are ubiquitous in American music, not just country music. Also, I simply couldn't leave out Johnny Cash – his entire career had a monumental effect on country and popular music. And the more I delved into Loretta Lynn's music, career and life, the more I realized just what an important figure she was and continues to be."
Creative Country
Sweet Dreams and Honky Tonks debuted in November 2012. Waselchuk's prior duet partner was singer Jamie Lampkins; in the current version of the show, he co–stars with Lindsey Juarez, whose experience includes the vocal revue The Geise Girls as well as a four–year run as lead singer on Holland America and Celebrity Cruises.
"I've never been as relaxed with an ensemble change as I was when Lindsey debuted with us in November," Waselchuk said. "She hit it out of the park! Plus, standing a few feet away from her on stage when she belts out a Patsy Cline ballad is a big thrill."
But Sweet Dreams and Honky Tonks isn't a tribute act per se; Waselchuk and Juarez don't try to impersonate the artists they're honoring. Instead, they focus on performing their best known songs with a bit of a twist.
"For the most part, we treat their music with loads of love and respect for the original recordings," Waselchuk said. "But we are musicians and artists, and we like to put a little of our own creative spin on some of the music. For example, we do a version of Johnny Cash's beautiful haunting ballad 'I Still Miss Someone' that ends with an extended instrumental passage that builds to a powerful end. It's a little unusual for a country song, but it underscores and echoes the poignant sadness expressed in the lyrics. It's a thrill to do, and sometimes I've wondered while performing it, 'Will a country music audience like this?' But it always gets a huge positive response."
Grand Ole Honky Tonk
The most frequent comparison Waselchuk has heard about Sweet Dreams and Honky Tonks is that it's reminiscent of an evening at the Grand Ole Opry, the legendary weekly country music concert that takes place in Nashville and has showcased music from all four of Sweet Dreams and Honky Tonks' featured artists as well as other vintage performers like The Carter Family and contemporary country stars like Blake Shelton, Carrie Underwood and The Dixie Chicks. Waselchuk and Juarez's rapport with the audience is one of ease, and in addition to Waselchuk's guitar playing, they perform with a full band that includes bass, drums, fiddle, pedal steel guitar, banjo and mandolin ("and a healthy dose of flashy pickin'," Waselchuk confirmed).

"What makes Sweet Dreams and Honky Tonks different than a simple music recital are the stories and anecdotes we share about the artists' lives and careers," he said. "Some of these stories will be familiar to die–hard country fans, no doubt, but I always hear from folks after our shows about how much they enjoyed hearing things about the stars they hadn't known before."
Waselchuk said the most rewarding aspect of the show for both musicians is the simple fact of performing such great songs, tunes that were not only famous in their own time but that stand out today as true classics, with a longstanding ability to strike an emotional chord with just about anyone listening.
"Doing this show is such a privilege," Waselchuk said. "The music may be 'old,' but it holds up quite well."
Sweet Dreams and Honky Tonks will take the stage at the City Opera House in Traverse City Sat., Apr. 22, at 8pm. For tickets and more information, visit cityoperahouse.org or call (231) 941-8082.
Trending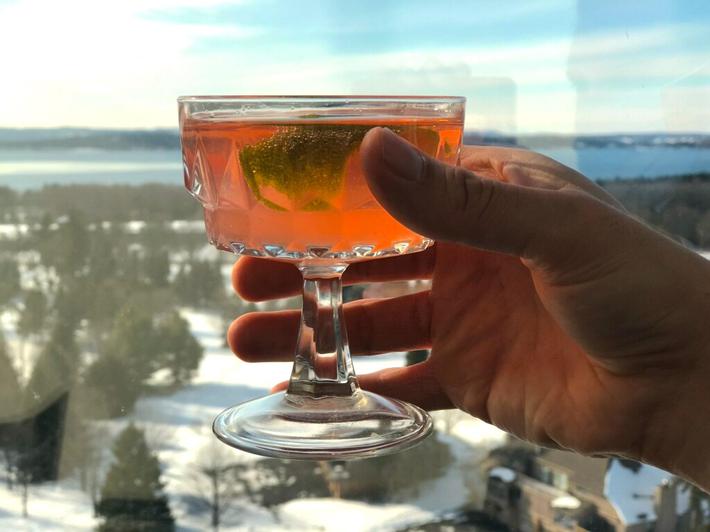 Tiny Pink Bubbles
Hey, ladies, do we have the pink drink for you: Aerie's Tiny Pink Bubbles. With a taste and body as delicious as its...
Read More >>
The Power of Our Example
Every new president faces a daunting array of problems, but 2021 will go down in the history books: Our country is under s...
Read More >>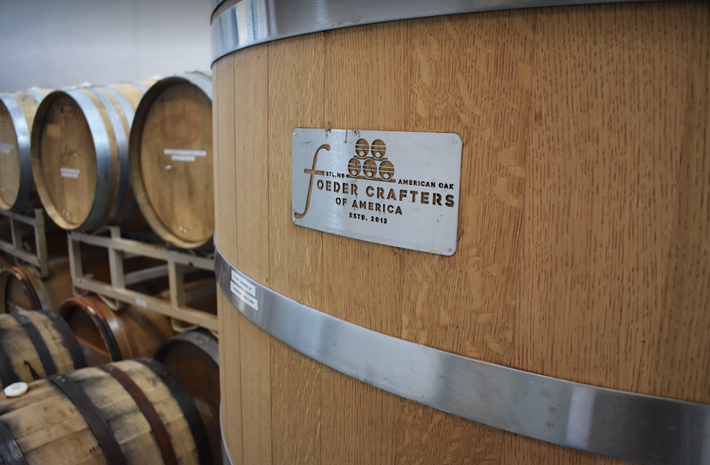 Getting Wild with the Foeder
Drinkers with a discerning eye may have noticed a couple interesting-looking wooden containers in the back of Traverse Cit...
Read More >>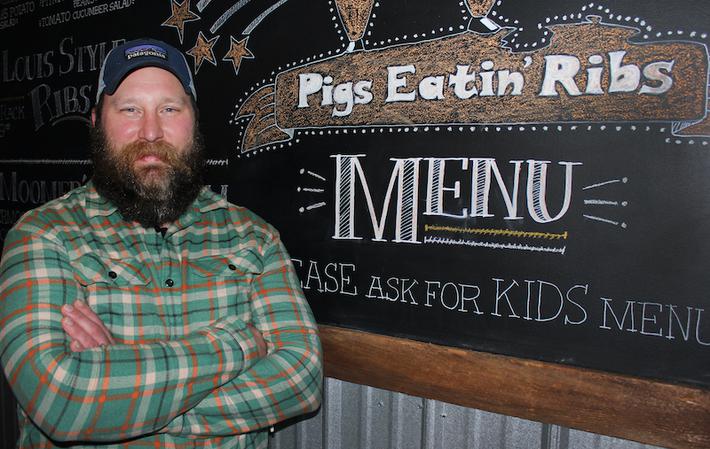 Charlevoix's Pigs Eatin' Ribs
By 2008, Charlevoix Chef Adam Kline had seen and tasted enough. The Northern Michigan food scene had stagnated, he said, i...
Read More >>
↑